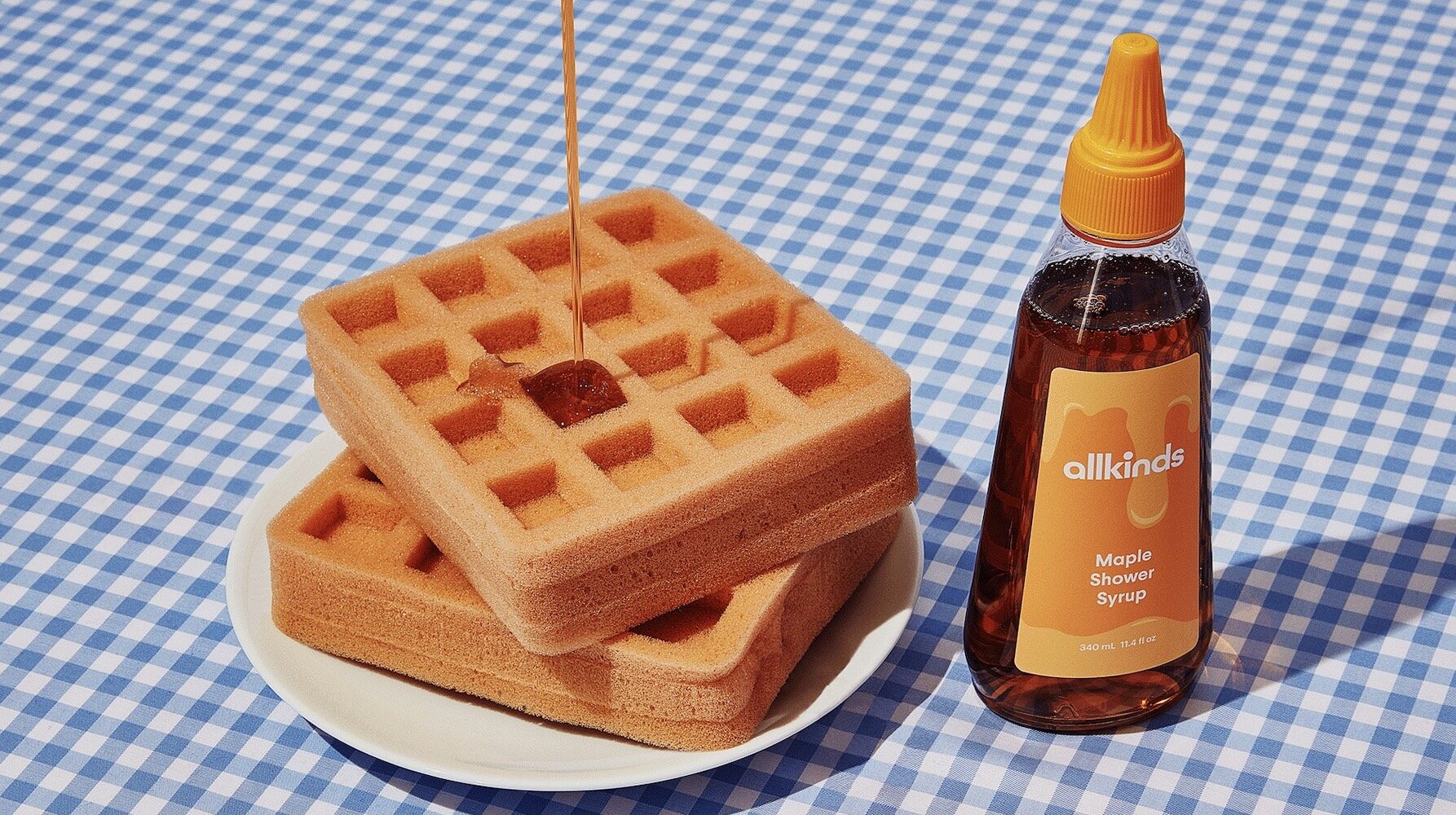 Eye-Popping Australian Gen Alpha Bath And Body Care Brand Allkinds Launches In The US
Most parents don't want their children sticking fingers into beauty products at a store, but Allkinds, a bath, body and self-care brand and retailer geared toward kids, tweens and teens, encourages that type of behavior.
At its 12 Australian outposts, bright colors, enticing scents and punchy, tongue-in-cheek designs have customers of all ages clamoring to try its clean products. Until recently, Americans jumping into the fun had to purchase from Allkinds on its Australian website, leading to lengthy delivery times and substantial shipping fees. They bought from Allkinds despite those burdens, prompting it to decide expansion to the United States was worthwhile.
Allkinds has now introduced an American e-commerce site, its first outside Australia. Paula Gorman, brand manager at the company, predicts U.S. customers will gravitate toward the Allkinds products Australians love. "One top seller is our Whipped Shower Foam, which is like a can of whipped cream, but is obviously shower foam. Customers love its texture," she says. "We could not ship that from Australia internationally, and it is one of the products most requested on social media. So, it was key for us to have a stockholding of that product in the U.S."
Allkinds' assortment encompasses six lines or worlds in the brand's terminology that each have distinct colors, signature scents and active ingredients. The worlds are Sweet Talk, Lazy Days, Superfresh, Hey Vacay, Intergalactic and Totally Clear.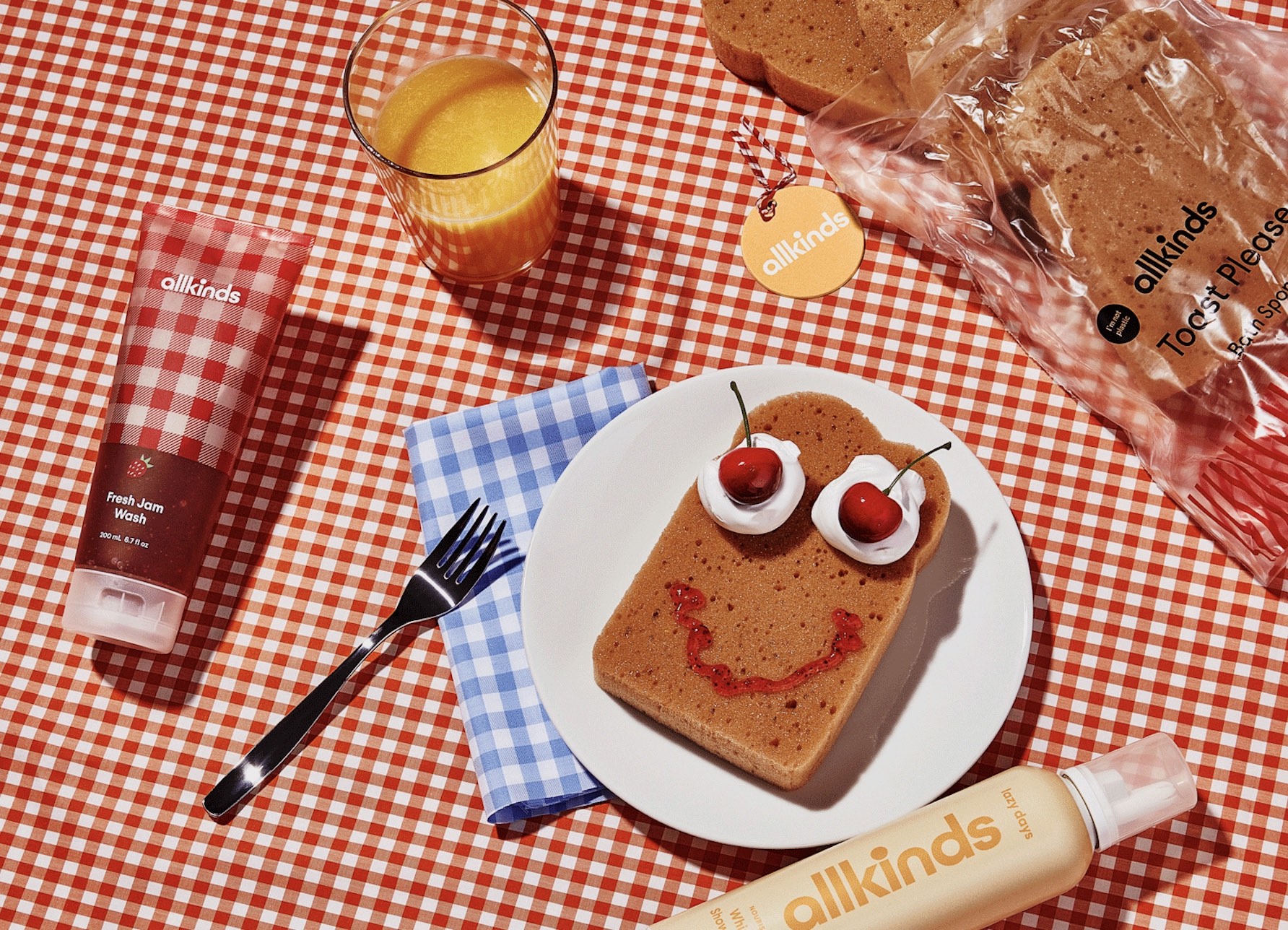 Allkinds describes Sweet Talk's fragrance as fruity freshness. The line's packaging features reds and pinks, and its key ingredients are pomegranate extract and raspberry. Superfresh's colors are green, blue and orange, its formulas smell like playing outside, and its key ingredients are lime juice and matcha extract. Encased in clear packaging, Totally Clear products are designed for sensitive skin. They contain colloidal oatmeal, chamomile, aloe vera, and no added colors or fragrances.
Prices for individual products run from $7.99 to $34.99, and they're similar on Australian and American sites. However, the product range is slightly slimmer in the U.S. "A few products are classified differently in America than Australia, requiring ongoing certification and higher compliance levels. As a new brand, it didn't make sense to do," says Gorman. About 85% to 90% of the selection is available in the U.S.
Along with products like nail polish, body wash, body spray, body cream and eye masks, Allkinds' selection spans accessories, brushes, combs and oversized sponges. To amplify enjoyment, textures and product formats tend to be unique and can be a tad silly. Allkinds' Deep Cleansing Jelly Wash, for example, is a wobbly mound that lathers upon touching wet skin and spices up showers.
Launched in 2020, Allkinds is in privately held Melbourne-based retail enterprise Brandbank Group's portfolio housing six concepts: Seed Heritage, Kikki K, Commonry, Fine Day, French Connection and Allkinds, its first beauty business. Peter Halkett, formerly CEO at fashion brand holding company APG & Co, will become CEO of Brandbank in July after CEO David Thomas steps aside. The team at Allkinds currently has fewer than 20 people.
"We support all kinds of teens and kids to feel their best every day."
Initially, the idea for Allkinds was to make bath time more fun and motivate kids to take care of themselves. It impresses on its young customers that they shouldn't conform to restrictive beauty ideals, and they should express themselves. The idea has resonated with a wide demographic, according to Gorman. She says, "We support all kinds of teens and kids to feel their best every day."
Allkinds has a two-pronged merchandise approach: Tick parents' boxes for safety and value while producing compelling offerings that make kids and teens feel good about themselves. "Children at this young age have a strong desire for independence, which we, as a brand, support and encourage safely," says Gorman. "Kids fall in love with the experience of exploration, fun and discovery because this is a brand created just for them." She points out parents are keen on the formulas leaving out certain ingredients, including polybutene, propylene glycol and triethanolamine (TEA).
Gorman says Allkinds' unisex merchandise is distinct "for this market since most brands talk to either girls or boys." She notes 100% natural fragrances are a big element of its appeal. "We develop fragrances that kids and teens love without making parents gag," says Gorman. "The fragrance aspect is a significant hurdle, so we always start there and build out the product formulation, design, packaging, safety, stability and third-party dermatological testing and, finally, production. That happens locally in Australia and will continue to. That's important to us."
Forthcoming product launches will be available in both the U.S. and Australia. New products, limited-edition collections and collaborations are in the pipeline to keep the assortment fresh. Allkinds will be extending into adjacent product categories, notably sun care. Gorman says, "The lead time to develop sunscreen is at least two years, and the hurdles and benchmarks to make sunscreen in Australia and the U.S. are extraordinarily high, but we see this category as an important part of the brand's future."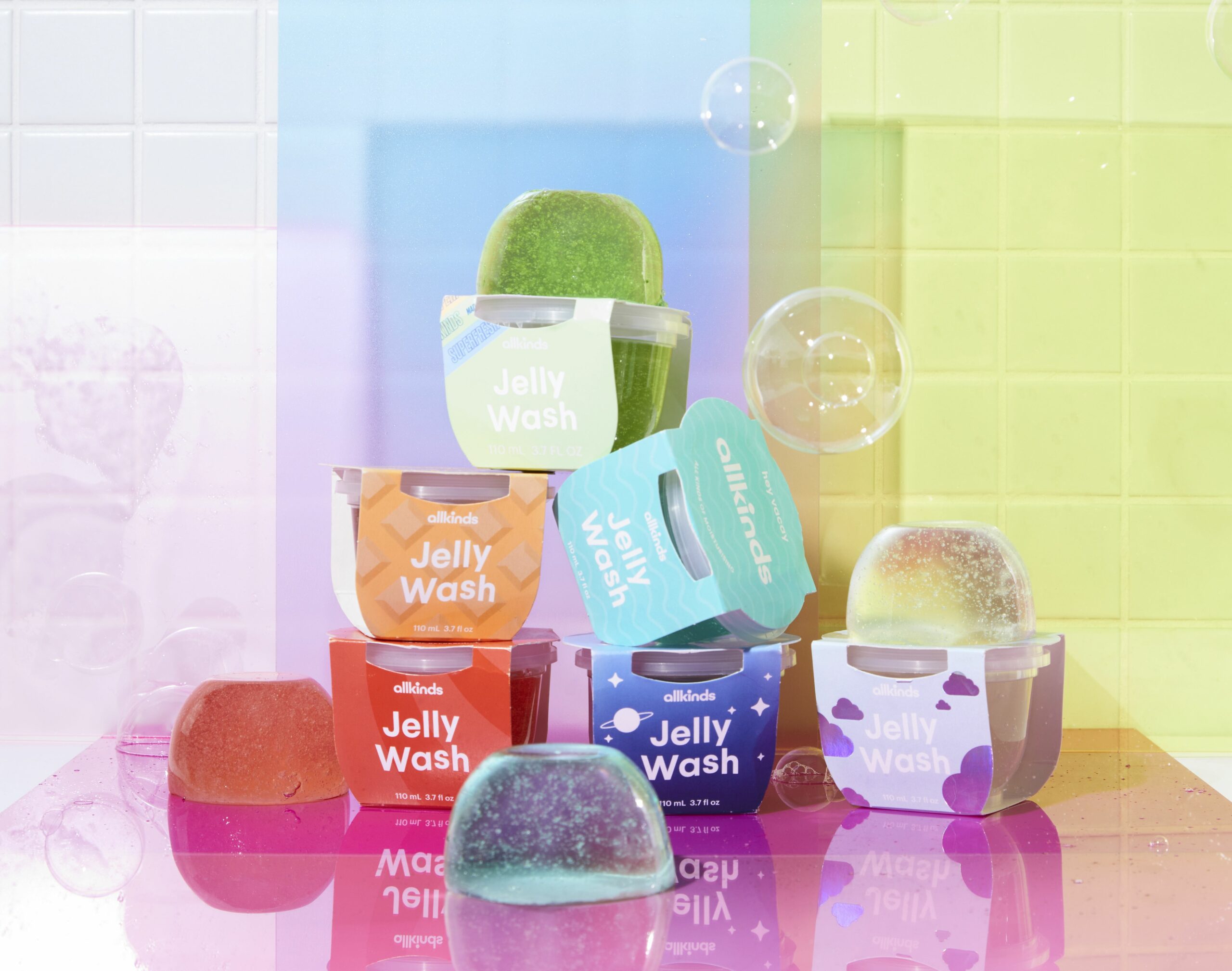 In Australia, Allkinds' immersive retail locations are crucial in separating it from competitors in the kids' bath and body care segment. The brand could plant stores in the U.S. in the future. Already, American consumers are asking for them. "They see what we provide through social media and just want to know where and when they can interact with the brand like that," says Gorman. "For now, we are working on the brand's online experience where we share a lot of imagery showcasing the testing, touching and feeling elements that Allkinds is known for."
To increase brand recognition and visibility in the U.S., Allkinds has hired public relations firm Seen Group. It's depending heavily on a robust press strategy and influencer-led marketing to boost awareness. The influencer marketing consists of paid partnerships and organic seeding. TikTok is a colossal brand awareness driver for Allkinds, thanks to famous tweenagers like Penelope Disick and Gracie Teefey singing the brand's praise. Pop-up activations and other partnership opportunities are also being considered.
Gorman says it will be interesting to see how an Australian brand adapts to ever-changing American tween and teen customers and vice versa. "Australia and the United States follow pretty much the same trends and engagement methods, but I believe we will find differences down the track," she says. "Ultimately, this is about a brand for everyone—all skin and all ages. We are even amazed by how many grandparents are so excited by the colors, the brand and the overall experience that they want to buy it for themselves."