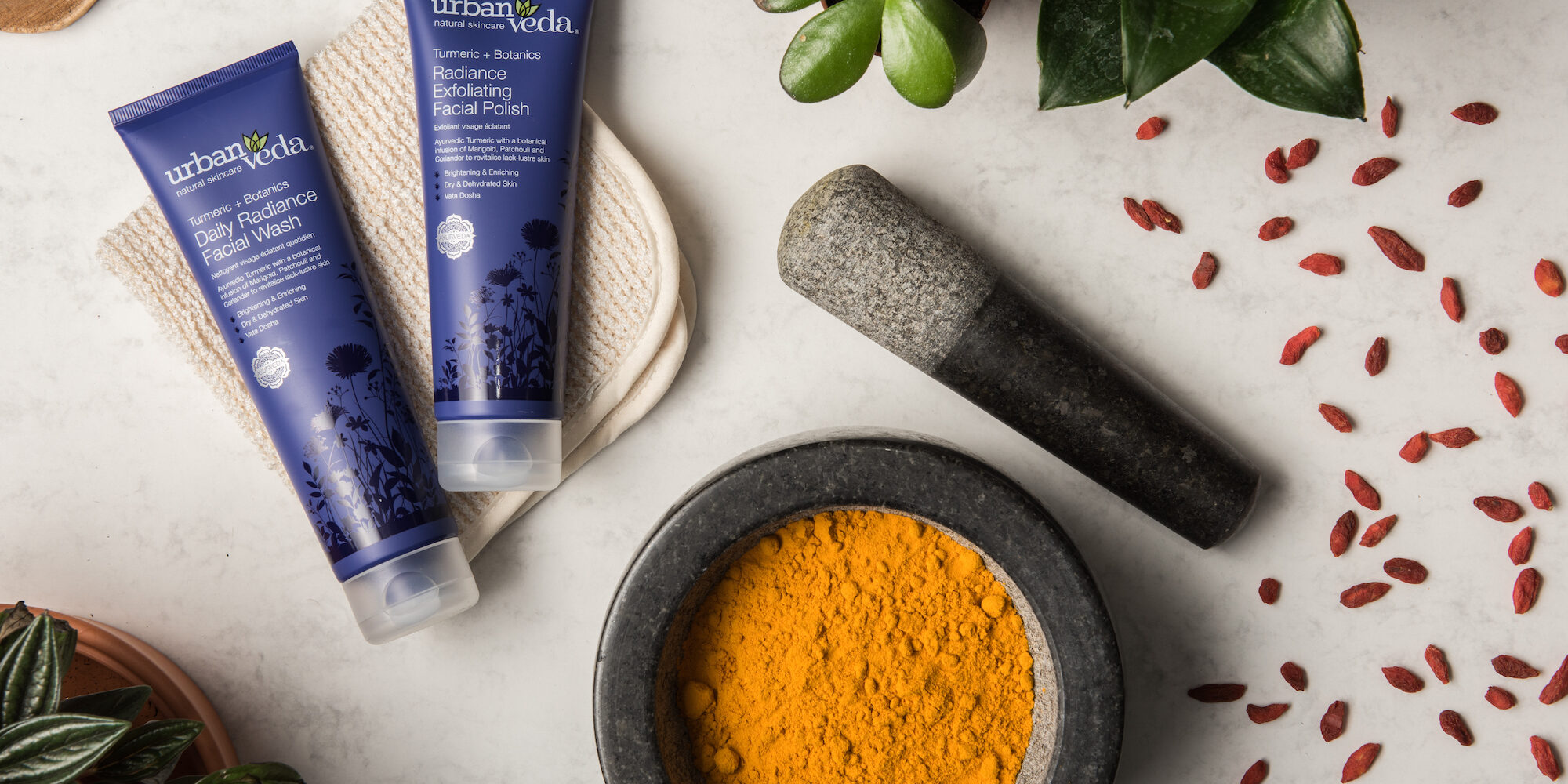 London-Based Ayurvedic Well-Being Brand Urban Veda Makes Its US Debut At Ulta Beauty
After a year of robust growth, award-winning British skincare brand Urban Veda is making its stateside debut on Ulta Beauty's website this week with nearly 20 of its Ayurvedic facial care products priced from $17 to $42, including face washes, polishes, day creams, night creams and face oils from its Soothing, Radiance, Purifying and Reviving ranges. The brand also offers several body care products and tools like a dry brush and tongue cleaner, most priced under $20.
In its current iteration, Urban Veda was introduced five years ago, but it was originally launched in the 1960s by Manganlal Shah, an Ayurveda practitioner who was one of the first people to bring the ancient Indian healing philosophy to the United Kingdom from Kenya. Now, Shah's son Sheilesh, niece Tanya and other family members have transformed what started as Manganlal's Ayurvedic healing practice, and herb and spice import operation into a beauty brand with accessibly priced face and body care products inspired by the three doshas—vata, pitta and kapha—or the Ayurvedic principles of elemental balance within the mind, body and soul. The brand features well-known Ayurvedic powerhouse ingredients like turmeric and neem as well as lesser known botanicals like arjuna in its array of certified vegan and cruelty-free products.
"The brand name Urban Veda is really a play on the word Ayurveda," says Tanya Shah, brand director for London-based Urban Veda. "It's how we live in a balanced, meaningful way, holistically, in order for us not to get sick. The way I explain it is that, in the Western world, you get sick, you go to the hospital or you go to the [doctor]. They'll prescribe you some kind of really strong medicine, but then you never quite got to the reason why that happened in the first place. Our approach is a preventative measure of health and well-being versus the Western world, which is a very treatment-based approach. Urban Veda is bringing that wisdom of Ayurveda into the urban world that we live in."
In the past year, Urban Veda's direct business in the U.K. has risen 233%. Among stockists in the market are Sainsbury's, Holland & Barrett, Shaws Department Stores, and several niche retailers and pharmacies. The brand's international business has climbed 175%. Key countries for the brand outside of the U.K. are India, Scandinavia, China, South Africa and Russia. Over the next three years, Shah says Urban Veda expects the U.S. to account for 20% of its international business. She expects the international business to register over 40% sales increases year-over-year.
Shah closed the Ulta deal on her own, taking a 48-hour trip from the U.K. to the retailer's Bolingbrook, Ill., headquarters near Chicago. "It was quite a rush, going to meet them," she recalls. "How relaxed they were made me very relaxed. I knew also that they were super interested in the brand because we had exchanged lots of emails beforehand, and I had given them samples. It was really a meeting to think about what the next steps were."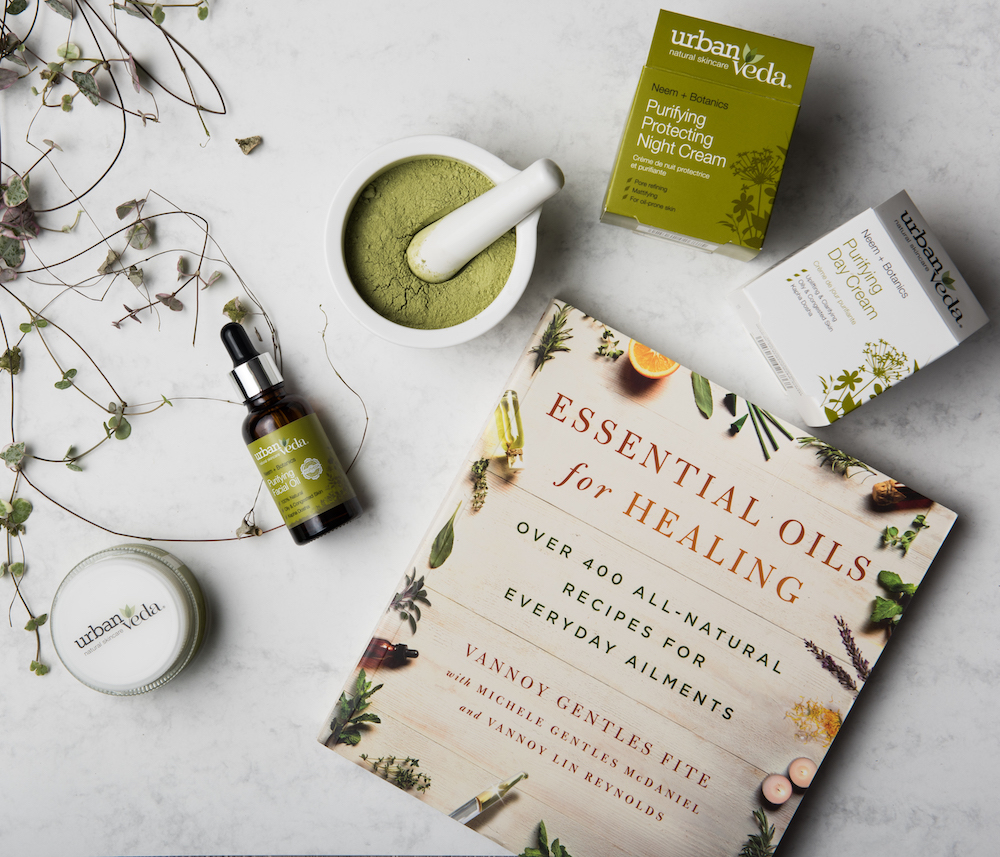 It took about a year and a half from the meeting to Urban Veda's products going live on Ulta's site. Shah says the extended timeline was fortunate. "If we had rushed into it, I think we wouldn't have had the time to really plan and prepare for a launch, when it comes to the PR, the marketing, the digital strategy, what kind of influencers you're going to use, just ensuring that you have all the bits and pieces in place, especially cause we're doing this directly from the brand [not through a distributor] in order to launch in a stronger place," she says. "It took us a while to get there." 
Urban Veda won't be exclusively with Ulta in the U.S., and Shah is tasked with the job of determining other American retailers that could be matches for the brand. She is in the process of moving to California from the U.K. to dive into the process. "I want to see the stores," she says. "Erewhon, Whole Foods, it looks like the brand is right up that alley. What's cool about the brand is that it can fit in so many different cases because of the price point. We can fit into a health foods retailer, while also fitting into a department store [and]…into a yoga studio. A couple of the ranges could sit in a pharmacy. It's got a lot of flexibility and variability in the product itself, which makes it an exciting proposition for a new market."