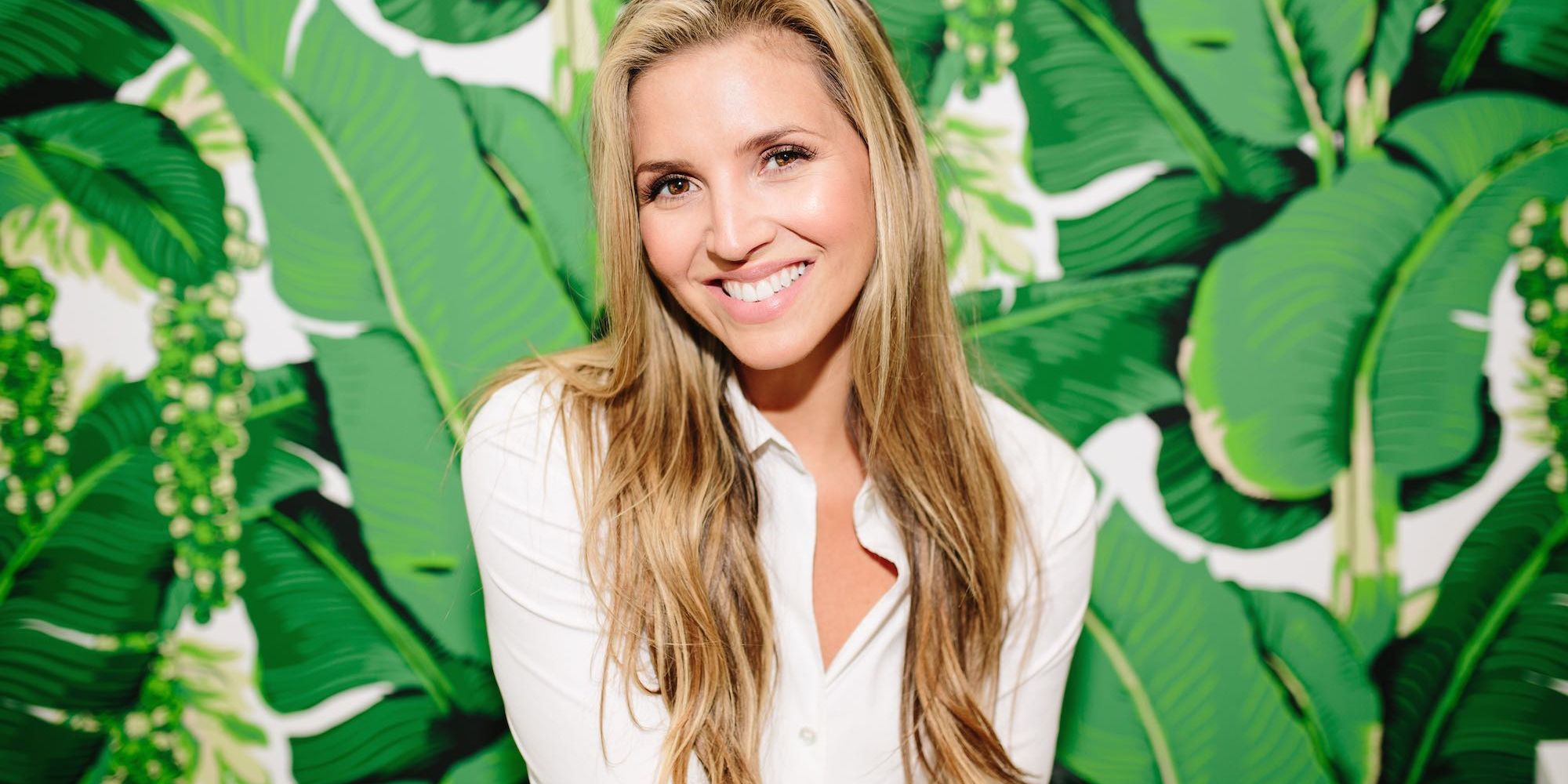 Jessica Morse of Bare Beauty Bares All About Product Reviews, Brand Partnerships, Effective Pitches And The Instagram Algorithm
Bare Beauty creator Jessica Morse is the natural beauty blogger of choice for readers who aren't deceived by BuzzFeed clickbait. She takes a careful, considered approach to product recommendations, and isn't as wowed by social media speed and curtness as her counterparts in the influencer brigades. "Readers come to me for honest, thoughtful reviews. Sometimes I think I'm too wordy, but a lot of these products are expensive. If I were reading about them, I'd want a total breakdown," says Morse. "I want to talk about the packaging, the ingredients, how effective the product is and the brand founders because I think their stories are always fascinating." Beauty Independent plumbed the fascinating story behind Bare Beauty, and Morse's opinions on green beauty acquisitions, fruitful brand partnerships, productive pitches and posts that drive traffic year after year.
Where did you grow up?
I grew up outside of Philadelphia in South Jersey. I grew up there with my mom, dad and sister who is three years younger. We were about 30 minutes outside of the city, but where we grew up was pretty rural, and we lived in a restored farmhouse on a lake. My mom was a registered nurse, and my dad is the mad scientist type. He is an engineer with multiple graduate degrees. They were both environmentalists before that was cool. It was second nature to them. My dad was the guy who recycles his batteries. They never used chemical fertilizers on the lawn. They never talked about it, it's just what they did. I think that had some influence on me subconsciously.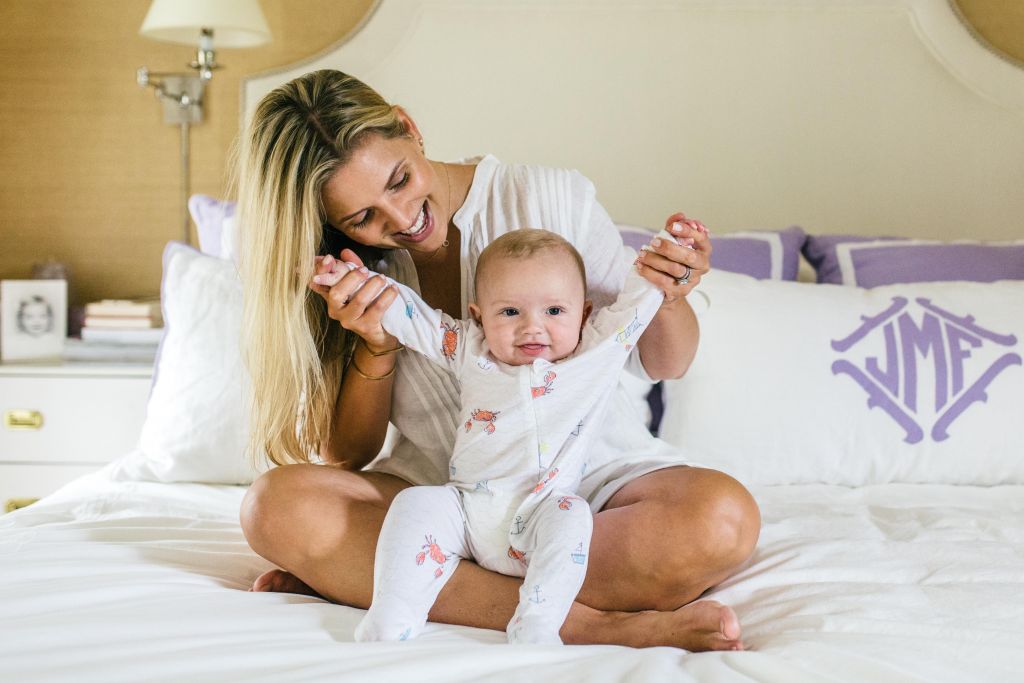 Why did you leave New York for Charleston?
After high school, I went to Drexel University in Philadelphia, and majored in design and marketing. I always worked in retail and had a love for fashion and, from there, I went straight into the fashion industry in sales for Ralph Lauren and Vera Wang in New York. After living there for a while, I was set up on a blind date with my husband, who is from Charleston. I was in Charleston visiting a friend, and she set me up with him. Six months later, I moved here. He asked me to move down, and I was pretty miserable in my Devil Wears Prada job. So, we took the leap. It totally could have blown up in our faces. Our parents were OK with it at the time, which I thought was funny. They were like, "Well, if it doesn't work, you move on," but it did work out, and we got engaged a year later and married a year after that. We've been together for 11 years now, married for almost nine. I thought I was going to live and die in New York City. I didn't ever think about moving south. It was definitely a transition for me and a little bit of a culture shock, but I love it now, and I love raising our family here. It's a super easy lifestyle, and it's really beautiful.
How did you start Bare Beauty?
When I moved here, there wasn't a fashion industry to speak of. I worked in retail as I was figuring things out. I fell in love with Pilates and ended up becoming a Pilates instructor for a while. Then, I went back into the corporate world in sales. That's when my health journey started. I was seeing a naturopath because I thought I had an eye infection, which turned out to be a dairy allergy. I wanted to start a family soon, and I didn't want to be on antibiotics. Six months later, I went off the pill, which I had been on for 15 years. I got pregnant, but I miscarried 10 weeks in. It was a traumatic miscarriage, physically and mentally. I went back to my naturopath, and she suggested a metabolic cleanse. It's really an elimination diet, and she provided education about organic living and eliminating the toxins in your home, including those in beauty products. I love products. I am a girly girl. I started doing some research. I was just appalled at what I found. I thought, "I will just switch everything out. This will be a fun project." I was ready to purge. A friend said, "You should document this. You are obviously passionate about it." I was still in sales. I'm an accidental blogger. I didn't even mean for people to read it. I was still having a lot of trouble getting pregnant, and my job got really stressful. My husband said, "Why don't you just let it go? You know you want to have a baby, and the blog is fulfilling your need to have a professional purpose." I left the job, and we conceived a week after I left. I got pregnant, and I kept blogging.
When did brands begin reaching out to you?
Almost a year in. I was reaching out to them a lot. I figured, there's nothing to lose. Some of them would send things, and some of them would graciously decline. I worked in the business world for so long that I know it's about relationships. So, I started developing relationships as soon as I felt I had enough street cred, for lack of a better term. When I was super pregnant, La Bella Figura threw a night for green beauty in New York at James Corbett. I felt I had to go if I was going to be taken seriously in this industry, and develop relationships with the movers and shakers. I made the effort, and it was great. I met brand founders that I still talk to.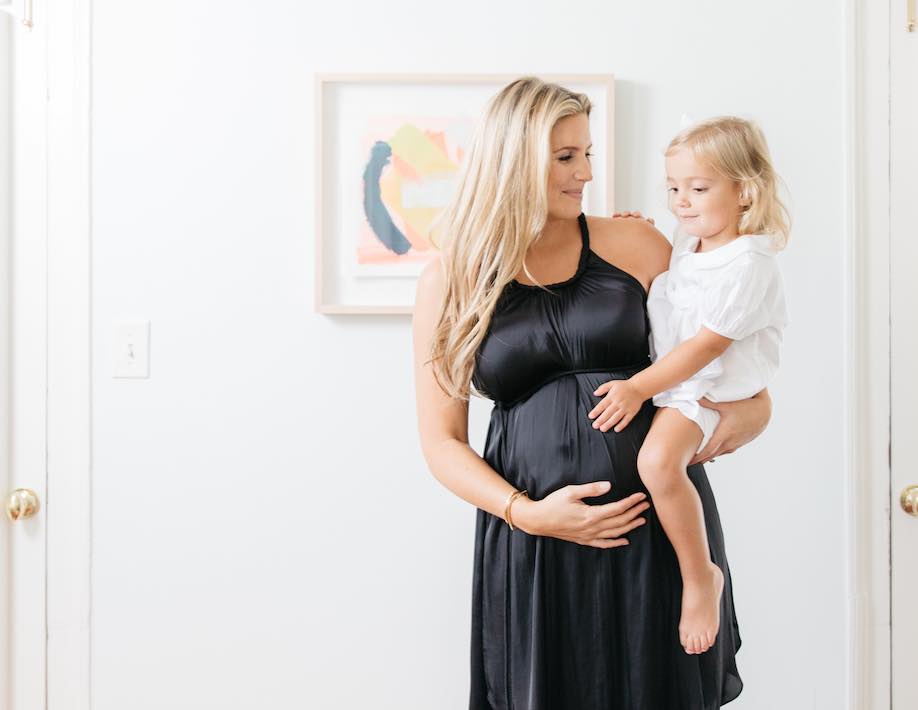 What have you done to grow the Bare Beauty audience?
There really wasn't a whole strategy to it. I tried to work with as many brands that I respected as possible. If I posted a beautiful image, I asked, "Would you repost it in your feed?" I also asked about doing giveaways together. A couple of local bloggers in Charleston, I always picked their brains. A few of them have been featured on my blog. It's about relationships and reaching out.
Speaking of Charleston, do you think it's arrived on the clean beauty scene?
About three years ago, Suzanne LeRoux, founder of One Love Organics, and I commiserated and concluded the Southeast was the next frontier. We were going to make people understand. We were going to get there. That day has come. Clean beauty is here. We have a couple of shops that carry my favorites. People are into their health, and clean beauty is an extension of that. It's a matter of time before Charleston is completely saturated instead of just being on the brink. It's certainly still lightyears behind Los Angeles. Every time I go out there, I'm like, "This is Disney World for me."
What are popular Bare Beauty posts?
I was one of the only people to write about Vintner's Daughter other than Into The Gloss at the beginning. Every month I look at my analysis, and it's still my most popular post. It boggles my mind. The same thing for True Botanicals. Newer or older posts on True Botanicals are some of my most popular. Through the whole hormonal mess of trying to get pregnant and, after my first, I had really bad cystic acne. I met Hillary Peterson, the founder of True Botanicals, at a night for green beauty in L.A., and she said she was developing an anti-aging, anti-acne line. I was like, "Oh my gosh! Can I be your guinea pig?" They sent me samples and, within three weeks, my skin was totally clear. I went from cystic boils to nothing. It's a success story, and people share it with friends. I shout their praises from the rooftops because I was so thankful for them making such effective, safe products.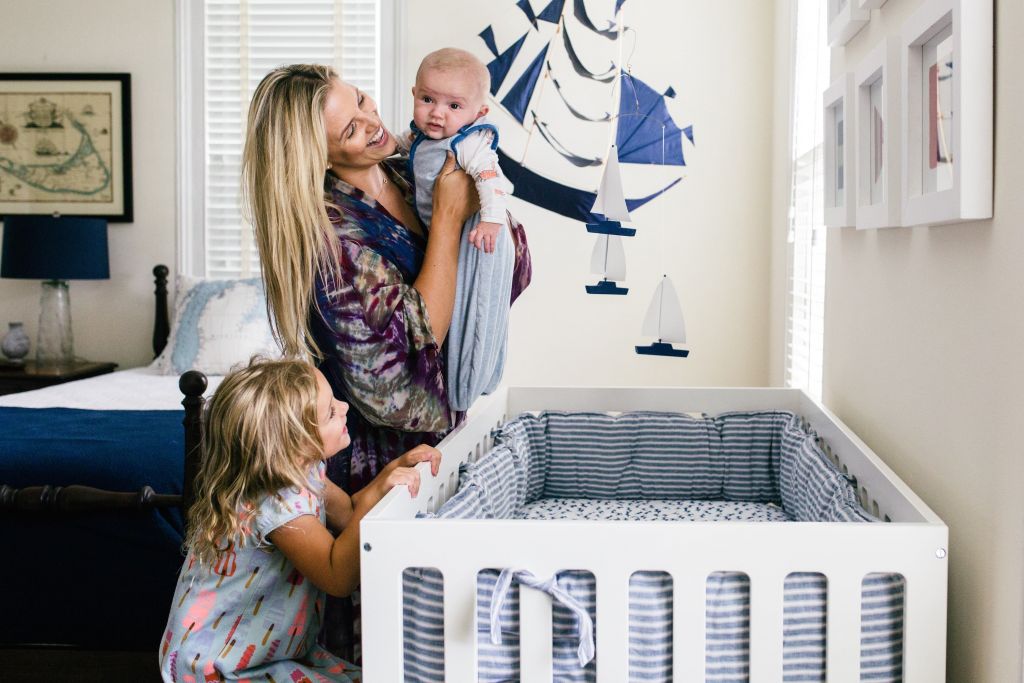 What worries you about the growth of the green beauty segment?
There are brands that are jumping on the green beauty bandwagon. They have good intentions, but maybe they haven't done their homework before launching a brand. Botanicals are medicine, and they need to be taken seriously. I'm a little worried that people who are new to green beauty might be disappointed even though they're trying their best to find what they think will work for them.
How have you evolved your content on Bare Beauty?
I'm more selective now about which companies I write about. Something has to be really new and novel for me to get excited about it because I've seen so much. There are a lot of brands out there using the same ingredients. You need to test a skincare product for a few weeks, and I want to see something unique before I commit to testing and writing about it. I write mostly about beauty, but, since becoming a mom, I do more posts about home, food and wellness products for families and kids. I get a lot of engagement on them, and I like writing them.
How often do you post on Bare Beauty?
I started at three or four times a week. I know fashion and lifestyle bloggers who said you have to post everyday. I was like, "What?" I'm pretty sure no one cares about reading about makeup and skincare every single day. Now, I post once or twice a week, but I make sure the photography is pretty, the posts are thorough, and they're about a company I really care about. I post on all the other platforms — Instagram, Facebook, Twitter and Pinterest — five to seven times a week.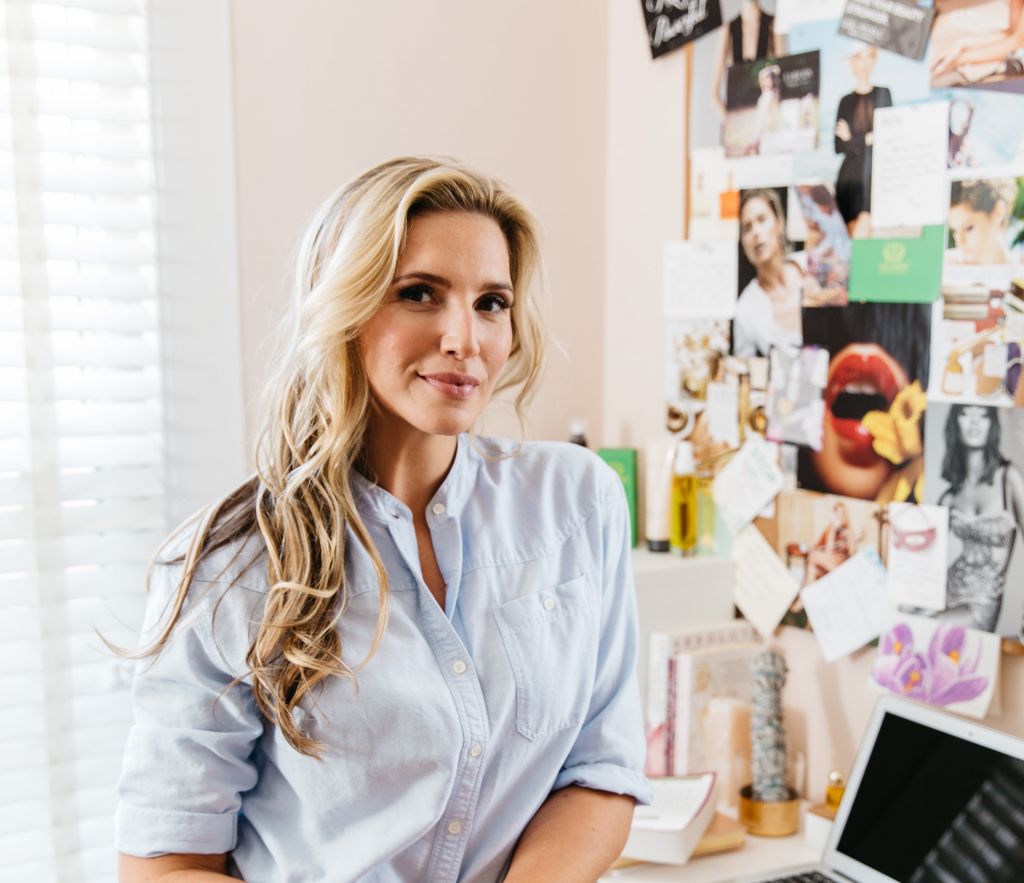 How do you evaluate brand partnerships for Bare Beauty?
First and foremost, I have to trust the brand and like the product. I have never signed up for anything where I haven't used the product and loved it. Pardon the pun, but it's an organic partnership if I already like it and am using it. Unless it's a groundbreaking product and brand new, I like to work with companies that have branding in place and have a good, easy-to-navigate website for my readers to refer back to.
What brand partnerships have worked well?
The one that comes to mind immediately is True Botanicals. I love their products. I use them every single day. Obviously, it's my job to try other products and skincare lines, but their products have done so much for me, and I always go back to them. It was a natural fit when they said, "Why don't we do something more formal than a typical affiliate partnership?" I agreed to talk about their products on a more consistent basis. Instead of just blogging about them whenever I had room in my editorial calendar or when they came out with a new product, I made sure that my readers didn't forget about them. I felt good doing that because I feel people need to know about that brand, and it feels authentic for me to talk about them.
What expectations do you have financially for a partnership?
It definitely varies. There's nothing more upsetting than a company that I know has a big budget and investors say they want me to partner with them and put something in my feed, but they want to pay me in product. I have enough product, to be very blunt. Product doesn't put food on the table. When there's a smaller indie brand that approaches me, and I love their product and believe in what they are doing, I'm not going to say no because they can't do a formal, consistent partnership. When larger companies get an injection of capital, we all know that's happened, so, when they say they don't have a budget to work with bloggers, I have to say it doesn't sit well with me.
What do you think about acquisitions and investments happening in the natural beauty segment?
Green beauty is a fast-growing segment, so a lot of the bigger conglomerates want to get involved, and not always for the right reasons. They see a great return from investing in green beauty companies or making their existing brands greener. Consumers have to be even more careful that they are reading labels because it's becoming more confusing. Injections of capital in green beauty companies are great as long as conglomerates are not acquiring green beauty companies outright, cutting corners and changing the ingredients in products. We want this industry to grow, but I do worry about greenwashing and making marketing trickier for the average consumer to decipher.
What should brands know about cutting through the clutter and getting your attention?
They need to know how to pitch. Smaller brands that don't have access to a PR agency need to keep it short and simple as far as the description of products and the story behind them. I can read about their story on their website. Include photos and not at the bottom. Insert them into the email, so I don't have to click on anything. Always, always, always link to your website. I'm not going to type your website into the browser bar. If you put that all in there, it's a faster process, and I will get back to you faster if you look interesting to me.
What are green beauty trends you believe will get bigger?
I really love the Made Safe certification, and I'm hoping more companies jump on it. It's a good, thoughtful certification process. In ingredients, I think marine actives have gotten so much buzz over the last 15 years, and I don't see them going away.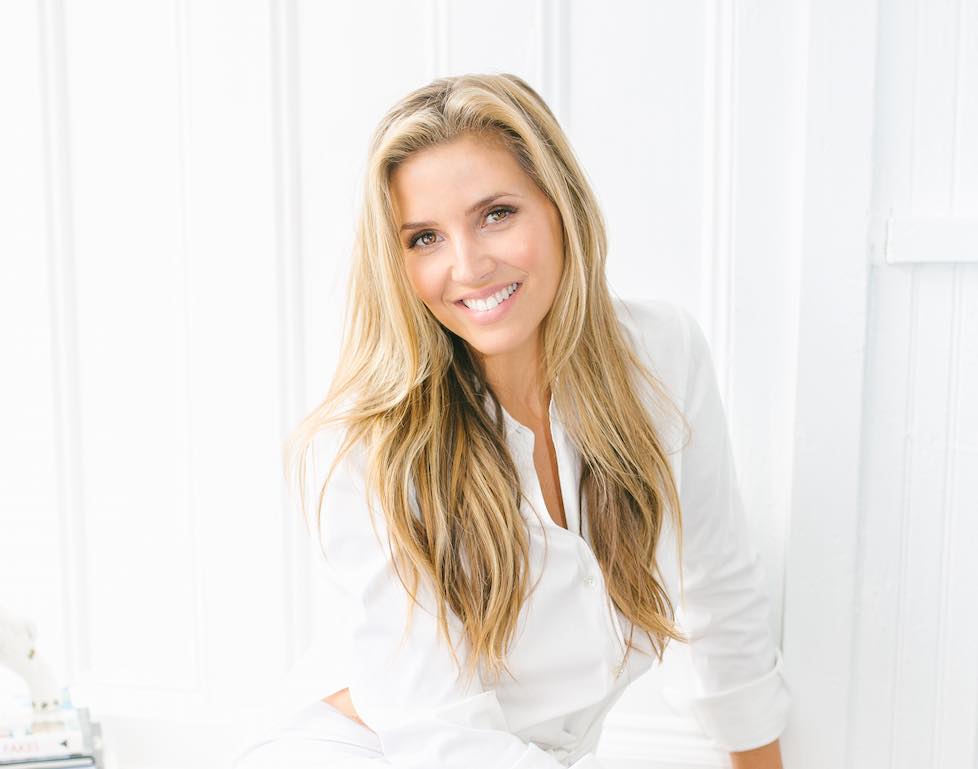 Are you bothered by changes to social media algorithms?
The one thing I'm laid back about is social media. I post pretty consistently. I try to post attractive pictures. I try to be a little funny and informative. We are never going to have a leg up on social media. Especially as a blogger, I'm not a big company who can pay for my content to be pushed where and when I want it to be pushed. The algorithm has made life harder, but it's also a good reality check. Do I need to be glued to my phone? Is it worth it? Instagram is not mine. I don't own it. There's nothing I can do about it. All I can really do is write decent blog posts because my readers know they can always find me on the blog.
What are goals you have to grow Bare Beauty?
I need to pay attention to my own website more. You know, you never go on your own website. I need to rebrand it and give it an aesthetic update. I need to sink a bit of money into it. I have been meaning to add some resource pages to my website forever. I never get going on that because I'm always blogging about someone else's brand, but I need to keep things fresh.
Do you have a long-term vision for where you want to take Bare Beauty?
I try not to get wrapped up in five-year plans because blogging changes so much. Last year, I decided to tighten up the list of who I work with and what I'm willing to accept as far as compensation. I've been doing this for five years, and it was time for me to get more of a backbone. I plan to continue with that and work more on my website. I'm finished having babies, so I would like to travel more and go to trade events to deepen my relationships. I mostly just take it one day at a time. I'm enjoying what I'm doing, and I would just like to tweak things to perfect what I'm already doing.
Feature Image Credit: Corey Tenold