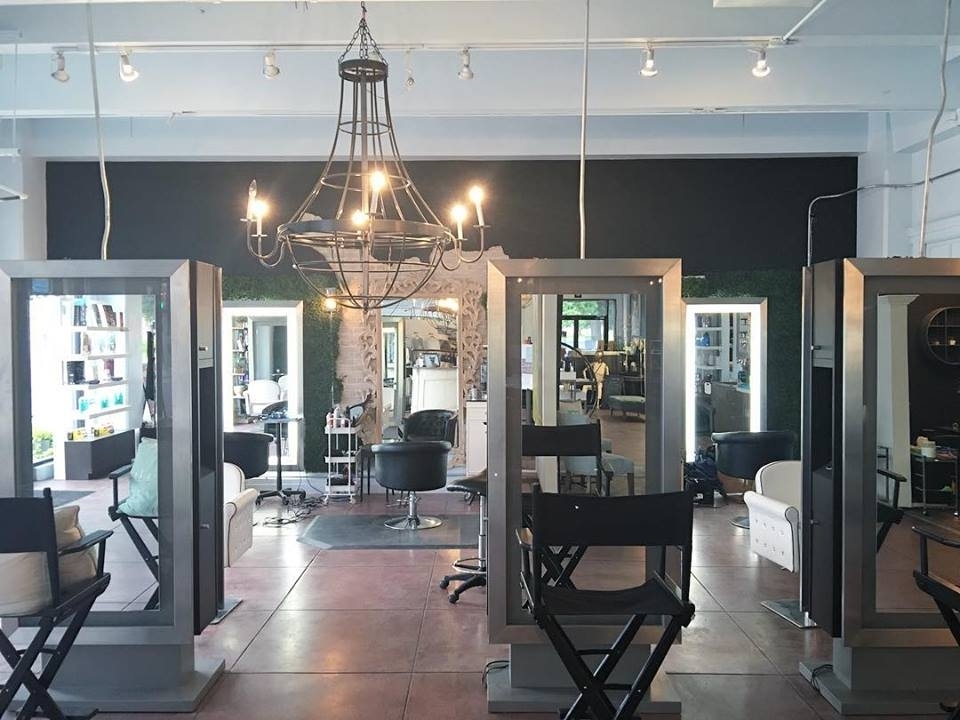 Beauty App ShearShare Closes $2.3M Seed Round Led By Fearless Fund
Barbershop and salon booth rental app ShearShare has raised $2.3 million in a seed funding round.
Commonly referred to as "HairBnB" within the industry, ShearShare enables beauty professionals to rent booths with no-term leases or commission fees. The seed funding will be allocated toward hiring more employees, expanding its database of salons and barbershops, and developing additional educational content for its users.
The round was led by Fearless Fund with participation from Level Up Ventures, New York Ventures, Gaingels, Chloe Capital, Portfolia, Pipeline Angels, Bacon Family Trust and ACV Auctions co-founder Jack Greco. The latest investment brings ShearShare's total funding to $5.5 million. Previous investors returning for the seed round include Precursor Ventures, Revolution's Rise of the Rest Seed Fund, Bread & Butter Ventures and Sachse Family Fund.
"We are beyond excited to invest in ShearShare as they create a new marketplace in the salon and barbershop business," says Arian Simone, co-founder of Fearless Fund, in a statement. "Creating access to new locations in the beauty business creates jobs and liquidity for the professionals they serve, and a great haircut is a perfect place to start!"
ShearShare married co-founders Courtney and Tye Caldwell received $500,000 through accelerator 43North's startup competition toward the end of 2021, an amount put toward the most recent round. 43North startup competition winners are asked to move their businesses to Buffalo, N.Y., for a minimum of 12 months, so the Caldwells were relocating from McKinney, Tex., to Buffalo when inbound inquiries from New York investors started pouring in. Courtney says, "We said, 'OK, well, since we're moving to New York anyway, it just makes sense for us to go ahead and complete this round, use the proceeds that we're being awarded from the 43North family and start to ramp up and grow.'"
Starting from 2017, when ShearShare launched, it was bootstrapped for three years. "We drained the savings account and then Tye said, 'I think we need to drain the 401k and drain the SEPs,' and that's exactly what we did," says Courtney. "The investment world was so foreign to us."
They eventually sought out pitch competitions at the recommendation of their advisor TD Lowe, and won programs like YC Fellowship and 500 Startups. From there, investors came knocking. Courtney reflects, "We had to figure out where do people like Mark Zuckerberg and Steve Jobs go when they're trying to change the world? Once we found the secret door, then it was really just betting on ourselves."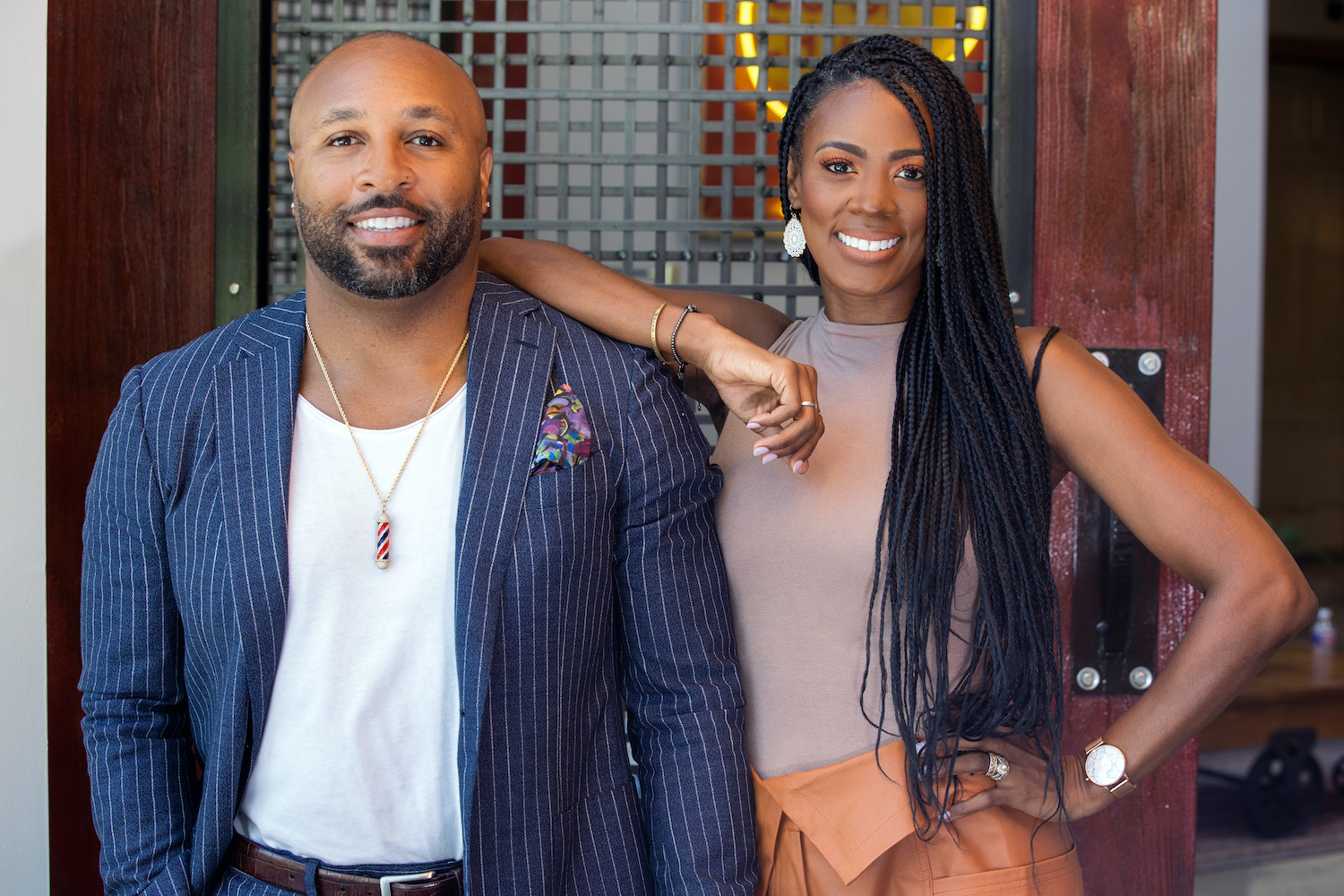 The Caldwells have worked in the salon and barber industry for 30 years, and have dealt with blows to it like the Great Recession in the past. When lockdowns were implemented in 2020 and decimated ShearShare's revenues, they didn't panic. Rather, they guided more than 150 ShearShare members to obtaining PPP loans. "We know that our industry just bounces back after hard times, so we were just waiting for that," says Tye.
Tye, a licensed barber and cosmetologist, got busy writing articles on how to be successful behind the chair. His articles delved into why it's important for stylists to have a close relationship with their banker, lawyer and accountant, developing an online business model, reopening salon operations with care and prepping for a new normal. "These are issues that come up that we as creatives don't always think about, but are vital for us to run a long-term successful business," says Courtney.
The Caldwells also geared up for the gig economy to evolve. The pandemic upended traditional 9-to-5 office life and added more independent contractors to the industry. ShearShare saw its website traffic almost double and users grow 150% in 2020. "What we see after every economic downturn is that more people choose to go out and do it themselves," says Courtney. "Instead of working at a Drybar or working for commission, they say, 'You know what, I want to go out and keep more of my hard-earned money. How can I do that?'"
"We had to figure out where do people like Mark Zuckerberg and Steve Jobs go when they're trying to change the world?"
Adjusting to the desire for work flexibility, ShearShare now allows users to rent booth space on a daily, weekly or monthly basis. It has listings in 900 cities. Courtney and Tye don't want to stop at providing space as a service, they want to provide safety and security as well. The pair partnered with Lloyds of London to offer ShearShare members professional liability insurance for $5 a day and are looking to expand into portable health benefits along with finance and accounting assistance.
Courtney says, "We want to be able to meet our community where it is, which is on their mobile device and be able to give them access to B2B tools that we already know you're going to need to be successful, but on a pay-as-you-go basis because we understand that paying as you go or paying for what you use is the best way for a small business to grow."
With a revamped website, logo and mobile user experience, the Caldwells hope to continue to cater to the needs of both stylists and salon owners to maximize their earnings potential. Courtney says, "We totally believe that the future of this industry is owned by the independents and so we want to make sure that we are providing those tools to them to make their lives easier and to lower the hurdles for those day-to-day challenges that we already know are going to come up and, at the same time, help the barbershop and salon owners be able to pivot to this new way of working so that we all win. That's what we're here for."