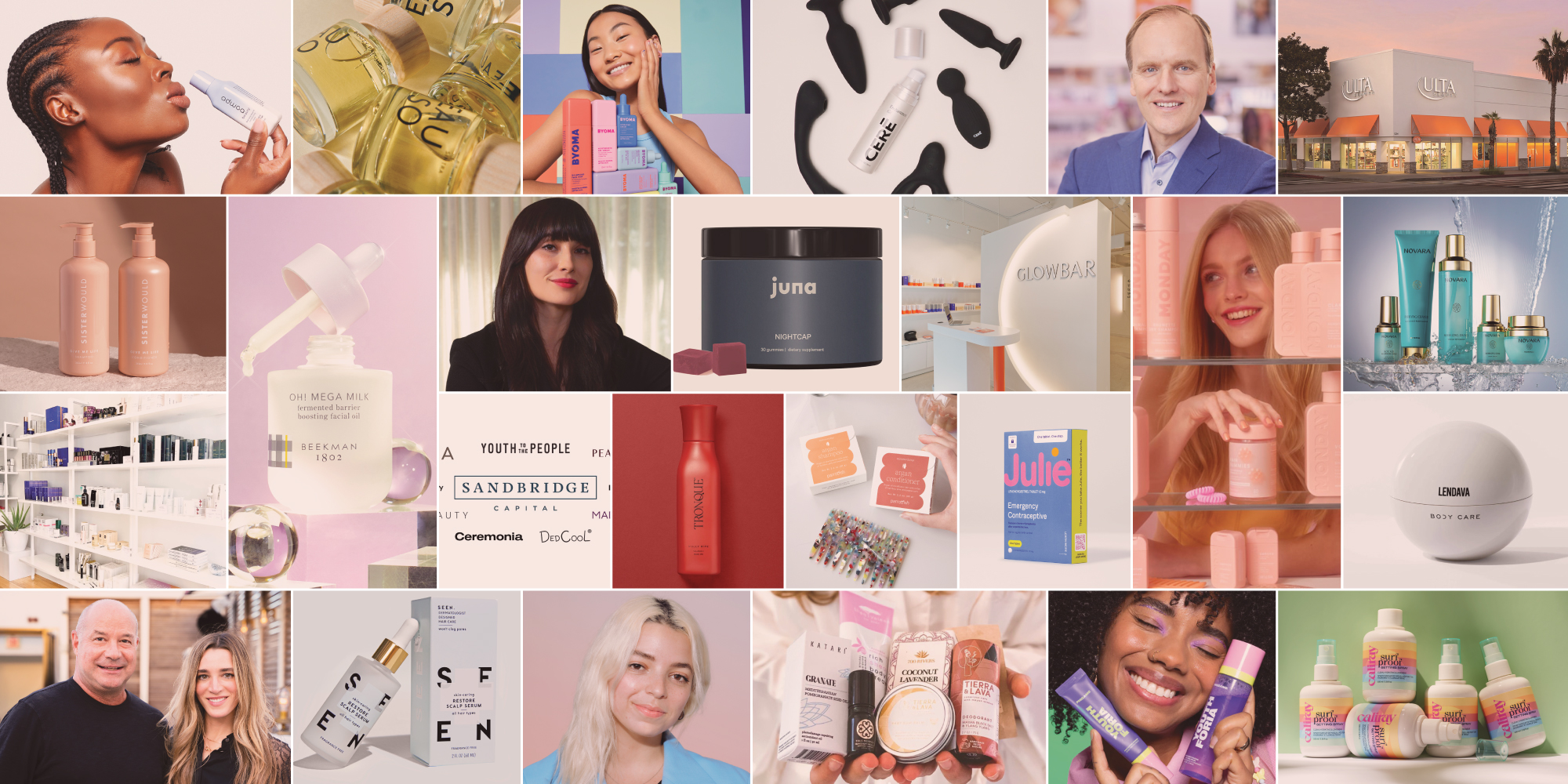 Beauty Independent Reveals 2023 Beacon Awards Winners
Beauty Independent revealed 26 winners of the fourth annual Beacon Awards, including Ulta Beauty CEO Dave Kimbell, Maude founder and CEO Éva Goicochea, prestige haircare brand Adwoa Beauty and clean makeup brand Youthforia, during a virtual ceremony Wednesday.
Among other winners were luxury skincare brand Lendava for best skincare product launch, skincare brand Byoma for best packaging, Eauso Vert for best fragrance product launch, Parrotfish for sustainability and Sisterwould, a haircare brand that incorporates universal Braille and a tactile imprinting system on its bottles for visually impaired consumers, for inclusivity. Atelier by Voyant Beauty sponsored the 2023 Beacon Awards.
Fighting back tears when her award was announced, sexual wellness trailblazer Goicochea, who won for entrepreneur of the year, said, "I don't think you all realize how much your embracing of this category means to the world and to gender equity, especially in a time when the world needs more women at the table." 
When presenting the award, Carol Hamilton, an expert evaluator for the Beacon Awards and group president, acquisitions and West Coast headquarters at L'Oréal, noted that not only has Goicochea achieved commercial success with her brand—Maude is carried by retailers in 33 countries and was the first sexual wellness brand in Sephora—but through her work legitimizing the sexual wellness category.
There was no shortage of stellar candidates for the entrepreneur of the year award. Nopalera founder Sandra Velasquez was runner-up in the category, and her fellow nominees in it were Carly Stein Kremer of Beekeeper's Naturals, Liah Yoo of KraveBeauty, Rachel Liverman of Glowbar and Shani Darden of Shani Darden Skin Care.
Marcia Kilgore, an expert evaluator and founder of Beauty Pie, explained that, in determining that Kimbell should win the Beacon Award for industry icon, the evaluators took into consideration the scale and duration of impact. "You've built Ulta into a powerhouse. You've had to navigate the pandemic, which for a retailer with your footprint was monumental," she said. "Throughout it all you've continued to champion small brands in a way that did not treat them with token gestures, but with genuine respect and dignity."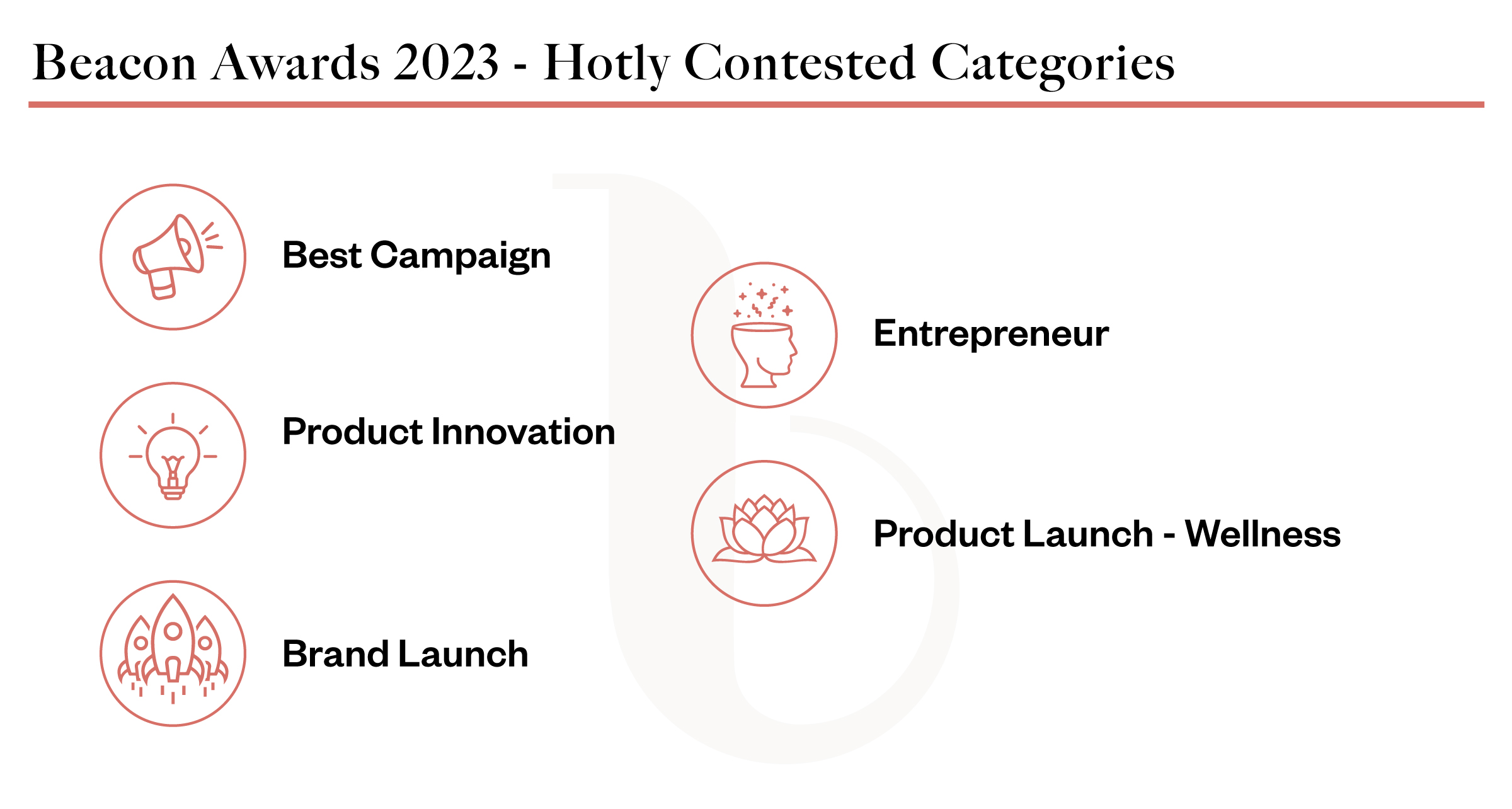 In receiving the award, Kimbell thanked the 50,000-plus store associates that work for Ulta. He said, "Every time I am in one [an Ulta store], I get reminded of the power of beauty and the special experience that our team works so hard to deliver every day." 
The 2023 Beacon Award winners were selected from a pool of 116 nominees chosen by Beauty Independent's editorial staff in July before being evaluated by 21 beauty industry expert evaluators assembled into committees to select the award recipients. Expert evaluators must come to an unanimous decision on category winners. Some of the most hotly contested award categories from the 2023 season were best campaign, product innovation, entrepreneur of the year, brand launch and wellness product launch. 
Along with Kilgore and Hamilton, a few of the evaluators were Carol's Daughter founder Lisa Price, Ulta director of emerging brands Muffy Clince, Shiseido SVP of global M&A Carla Ruiz, Unilever Prestige CEO Vasiliki Petrou and Hero Cosmetics co-founder Ju Rhyu. Testimonials from Beauty Independent subscribers were considered in the evaluation process.
Beauty Independent was established by parent company Indie Beauty Media Group in 2017 and introduced the Beacon Awards in 2020. The full list of Beacon Awards 2023 winners can be viewed here. Beauty Independent has begun accepting suggestions for Beacon Awards 2024 nominees.