Under The Stewardship Of Beauty Industry Veteran Conny Wittke, Superzero Is Upscaling Zero-Waste Haircare
Superzero is out to be the Tesla of plastic-free haircare bars.
"If we're right, the bar will become the next bottle," says Gurval Caer, former vice chair and CMO of digital agency Wunderman and co-founder of messaging app Stryng, who's created the new brand with beauty industry veteran Conny Wittke, previous CEO of Tweezerman International and founder of face mask line Nügg. "Like what Tesla has done compared to other cars, we are confident at some point this will become the new standard of haircare because it will be obvious that it is better."
The duo started building Superzero last year driven by the thesis that they couldn't switch haircare shoppers to eco-friendly alternatives on the prospect of conscious consumerism alone. They had to deliver a product that works. Superzero's natural shampoo bar formula isn't simply soap, which Caer and Wittke maintain is common among its precursor products, but real haircare without the water that constitutes 80% to 90% of conventional bottled options, and with a sulfate-free base of surfactants combined with emollient, humectant and repairing cationic conditioning agents.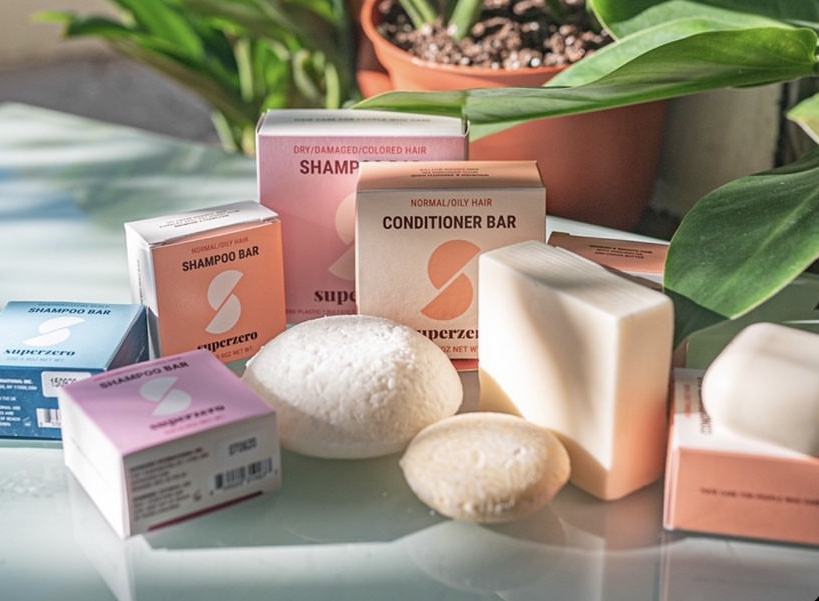 "A lot of shampoo bars are just soap being masked as a shampoo bar because that's really easy to do. Soap is highly alkaline, and your hair is slightly acidic. So, if you use soap on your hair, it opens up the cuticle structure, and it's very damaging to your hair over the long term," says Wittke. She continues, "The sophistication level of our formulation is really unmatched relative to what you find out there. That's because we come from the mindset of not, 'Let's just make anything that's plastic-free,' but from our mission of performance-first."
As part of its performance-first mission, Superzero doesn't depend upon one-size-fits-all haircare. It has shampoo and conditioner bars for normal and oily; dry, damaged and color-treated; and thinning hair, and two additional shampoo bars for men and itchy scalp or dandruff. In 2021, Superzero's assortment is slated to expand with Heavenly Hydration Blue Light Defense Balm, Frizz Fighter Hair Serum Bar and Blondest Blonde Shampoo Bar. The brand packages its merchandise in recycled, recyclable and compostable boxes printed with vegetable inks.
"The bar will become the next bottle."
Currently, Superzero splits its manufacturing between the United States and Europe, and ships goods to the U.S. via ocean freight, a method with a smaller carbon footprint than air freight. Wittke's ambition is to wholly control the manufacturing domestically. She explains producing a haircare bar "isn't as easy as taking the water out and pressing what's left to turn it into a bar. Many of the ingredients in a bottle are aqueous ingredients, so you can't reuse them in a bar format. The form factor forces you to rethink your ingredients."
Superzero's bars are priced at $18 for full sizes and $6 for minis. Caer approximates a single shampoo bar from the brand is equivalent to two to three bottles of 8.4-oz. shampoo typically priced at around $25 in the prestige sector. "We didn't develop to a price point. We developed to perfection," says Wittke. "At the same time, we wanted to make sure we stayed affordable enough. We didn't want to make a $30 shampoo bar. If it's not achievable, you won't get any impact."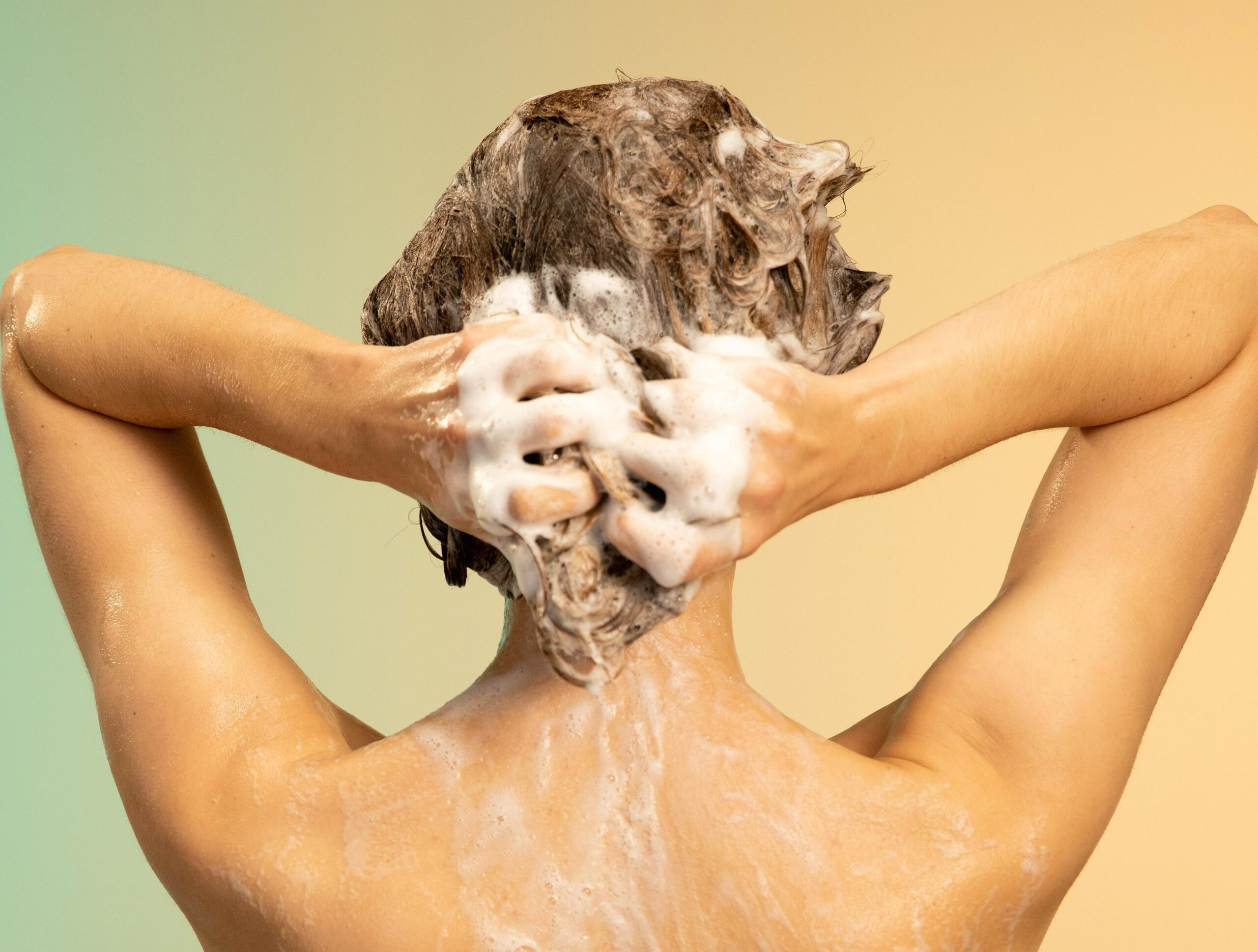 There's been momentum in the beauty industry to remove plastic from showers, a prime source of plastic pollution. Caer shares data that 3 billion plastic shampoo bottles are consumed yearly in the United States, with roughly 2 billion of them eventually pouring into the ocean and 1 billion winding up in landfills. Most of the action on the haircare bar front has been in the mass market. Target has picked up zero-waste haircare from the brands Ethique and HiBar. Similarly, For Earth has entered Walmart, and Badger has shampoo bars at Thrive Market and on Amazon. Public Goods is selling them direct-to-consumer. Even L'Oréal has broken into shampoo bars with a variety from Garnier launching across Europe.
At the prestige end of the market, the bar parade is leaner, but brands such as By Humankind, Abhati Suisse, EiR NYC, Christophe Robin, Daughter of the Land and Odacité preceded Superzero with shampoo bar releases. While the number of brands in the bar arena is increasing, it stills represents a tiny fraction of the haircare category. According to Radiant Insights, the global shampoo bar market is expected to advance at a compound annual growth rate of 7.6% to reach $17 million in sales by 2025, when Grand View Research projects the overall haircare market will hit $211.1 billion in sales worldwide.
"The sophistication level of our formulation is really unmatched."
"The competition is the bottle of plastic, and we have to come in and say we have a better proposition," asserts Caer, envisioning that a Superzero customer would swap shampoo and conditioner from a premium brand like Klorane for its products. "It lathers faster, and your hair is lighter than before for longer. It's more portable and more fun. That's the strategy fundamentally."
Superzero has identified three customer segments to target initially: sustainability champions, outdoorsy types (Wittke classifies herself in this group), and beauty enthusiasts hunting for cool innovations. The brand has been connecting with potential customers in Facebook Groups and on Reddit as well as through hiking, camping, vegan, and sustainable fashion and tourism organizations. It's going to be ramping up content to establish itself as an authority on eco-conscious haircare. One of Superzero's hardest challenges is to combat a notion that eco-friendly products aren't effective. To do so, it's actively collecting reviews and testimonials to provide social proof of performance.
At the outset, Superzero will be available in direct-to-consumer distribution only, but it's open to future retail partnerships. Wittke declined to offer sales projections for the self-funded brand. However, she's convinced Superzero can transform the conversation in the haircare space. "I'm a big believer in the power of business to tackle problems and come forth with solutions," says Wittke. "I have also been in the industry for long enough to know that you can only achieve change if your product performs better than other solutions. We want to prove that sustainability is not just a choice, but a better choice."