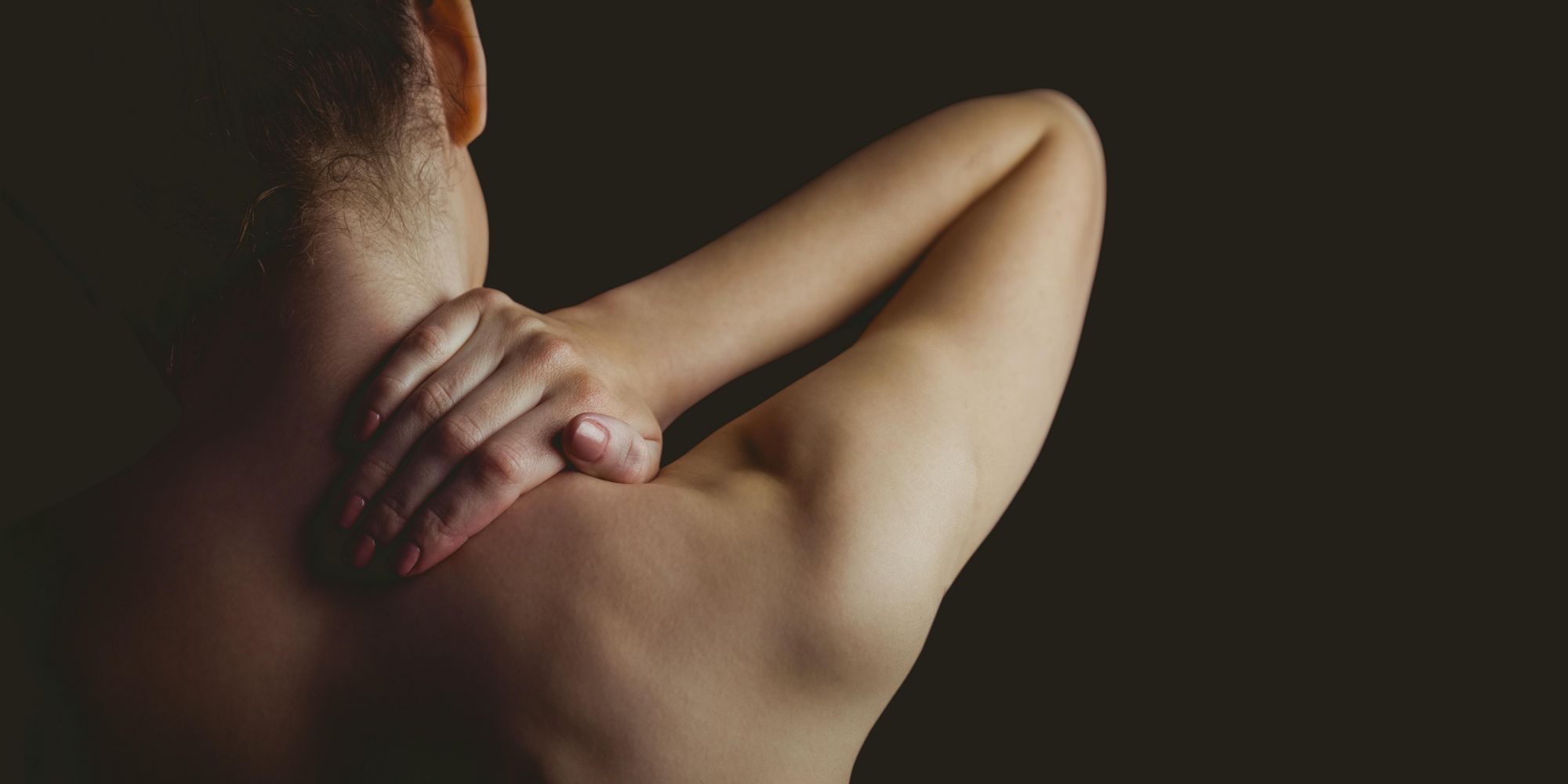 Beauty Not As Pain, But A Remedy For It
Former yoga teacher and nutrition coach Zander Gladish wasn't inclined to take painkillers, but pain in his shoulder, spine and under his arm from T4 Syndrome in addition to a loss of strength and dexterity was pushing him to that point.
In a last-ditch attempt to stave off swallowing pills, Gladish turned to a tincture with cannabis-derived ingredients that he dropped under his tongue to calm his nervous system. The tincture combined with a topical cream eased his pain and helped him sleep and, with a bit of acupuncture and physical therapy thrown into the mix, Gladish's condition vastly improved.
Gladish's personal experience laid the groundwork for Vertly, a specialist in CBD-infused beauty products that he started with his wife and former magazine editor Claudia Mata. Vertly is one of a growing number of brands selling beauty products doubling as pain aids. These products pick up where a range of traditional over-the-counter and prescription remedies — from ibuprofen to opioids — have left off.

Many beauty products-cum-pain solutions encompass essential oils and cannabis-derived ingredients. They take advantage of the effects documented in a mounting pile of supportive research and offer possible alternatives to pharmaceuticals amid acute concern over the misuse of painkillers. They're spreading along with gradual decriminalization and social acceptance of products that utilize components of a marijuana plant historically associated with getting high.
"A lot of little boutiques that are into the wellness community are into these natural healing topics and beauty products, but a few bigger places have approached us," says Mata. "That surprised us." Vertly was recently feted with a cocktail party at Hero Shop, a San Francisco boutique carrying fashion and beauty brands such as Rosie Assoulin, Adam Lippes and Le Labo.
Vertly is far from the only CBD entrant that has pain on the brain. Humble Flower Co. is another supplier of ache solvers. Its Pain Relief Salve is made with a high concentration of cannabinoids, arnica extract, olive oil, beeswax and the essential oils clary sage, lavender marjoram and rosemary. Humble Flower Co. founder Thea Wayne was drawn to start the brand by an interest in the anti-inflammatory and anti-bacterial values of cannabidiol or CBD and tetrahydrocannabinol, better known as THC.
Humble Flower Co. customer Alea Andresen began using Pain Relief Salve to combat psoriasis on her hands, but she's been using it on aches and pains from sore muscles, cuts and scrapes as well. "It's amazing," says Andresen. "You can notice almost an immediate difference. I really feel like this is a huge game-changer in the industry."
On top of the pain relief item, Humble Flower Co. makes massage oil, bath soak and lotion sold in marijuana dispensaries for between $30 and $40. Wayne anticipates that sales will continue to grow as awareness rises about THC and CBD in topical products, especially after Jan. 1, when marijuana use will be legal in 29 states in various forms. She ultimately sees her products being stocked in spas to be harnessed by massage therapists in muscle recovery and treatments for aches and pains. Wayne's been a fan of the products to alleviate her migraines.
In October, Kelly and Michael Bumgarner launched skincare brand Cannuka with products featuring hemp-derived CBD and manuka honey, an ingredient prized for antibacterial properties that's long been a treatment for burns and skin wounds. Michael Bumgarner came from a farming background and Kelly works in dermatology. The first five products they devised for Cannuka — a skin balm, body cream, eye balm, body bar and lip balm — are intended to soothe the skin. A sleep aid and pain relief cream are next in line.
Michael Bumgarner says Cannuka kicked off with skincare to familiarize consumers with the potential of CBD, but he ultimately hopes to impact as many people as possible to change the conversation around cannabis. "Ohio is the epicenter for the opioid crisis. I'm from a rural part of America and high school students are OD'ing on opioids. If we can provide an alternative that is not addictive, that is a good thing," he says.
Not every beauty product that doubles as a pain aid contains CBD or THC. The two broad product categories in this crossover segment are essential oils and medical cannabinoids with essential oils more prevalent in topical cosmeceuticals, according to Adam Friedman, associate professor of dermatology at George Washington University.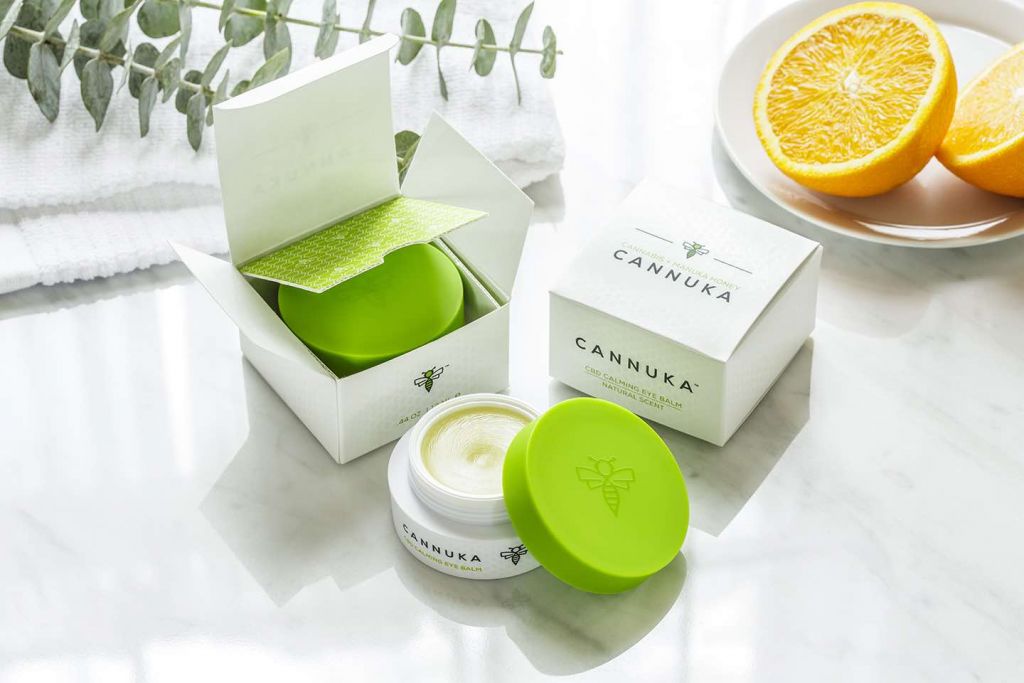 CVS Pharmacy, for instance, sells products including bubble baths, bath salts, facial oils and salves from brands such as Beauty 360, Village Naturals, Evolution and Burt's Bees that promise varying levels of pain liberation. At less than $10, PRID Homeopathic Drawing Salve is formulated to relieve pain from skin irritations with the ingredients arnica, calendula and echinacea.
H. Gillerman Organics founder Hope Gillerman, a former dancer and choreographer, embarked on using essential oils when she was seeking treatment for chronic sciatica and lower back pain. Today, she ameliorates the pain of other people with essential oils blends and the Alexander Technique, a method for addressing faulty postural habits. Her brand's popular $48 Muscle Remedy is comprised of the essential oils lavender, sweet basil, vetiver, birch, clary sage, litsea cubeba and spearmint.
Gillerman explains essential oils are effective when applied topically and through inhalation. She elaborates that a dilution could be applied to a hamstring spasm to nurse the spasm while inhaling a the same dilution might improve mental health, hormone imbalances and sleep patterns.
"They evaporate immediately into the air, so inhalation can be a potent treatment because you are actually breathing them in," says Gillerman. "The biggest issue right now is that people are addicted to pain medications. At the same time, doctors are looking for non-pharmaceutical ways to deal with pain. There is actually some very recent research explaining that NSAIDs such as Advil don't work for healing because suppressing inflammation suppresses the body's natural healing response."
Essentials oils run the gamut and are relied on for a multitude of reasons, but Friedman says there exists evidence that some are efficacious. He points out lavender oil has been shown to reduce pain after surgery or, if applied topically, it can be wielded for anti-inflammatory and anti-pain therapies to address migraines, among several ailments.
"The biggest problem I see is not that there isn't any research, it's that if we are looking at these OTC ingredients as therapeutic, they don't have the oversight and regulatory demands that a medication would have," says Friedman. He's more excited by cannabinoids, which he predicts are going to be "the next hot thing in dermatology, than essential oils.
"Comparing essential oils to cannabinoids is like comparing apples to bricks. It's hard to talk about them in the same sentence," says Friedman. He thinks that cannabinoids could be extremely significant in the skincare market relative to staples like retinoids because they have widespread applicability, particularly in modulating inflammation.
"Cannabinoids are really interesting and ripe for controversy because of the use of cannabis for its psychoactive effects," says Friedman. "But it was because of this recreational use that led us to discover that we make our own cannabinoids and that they are extraordinarily important."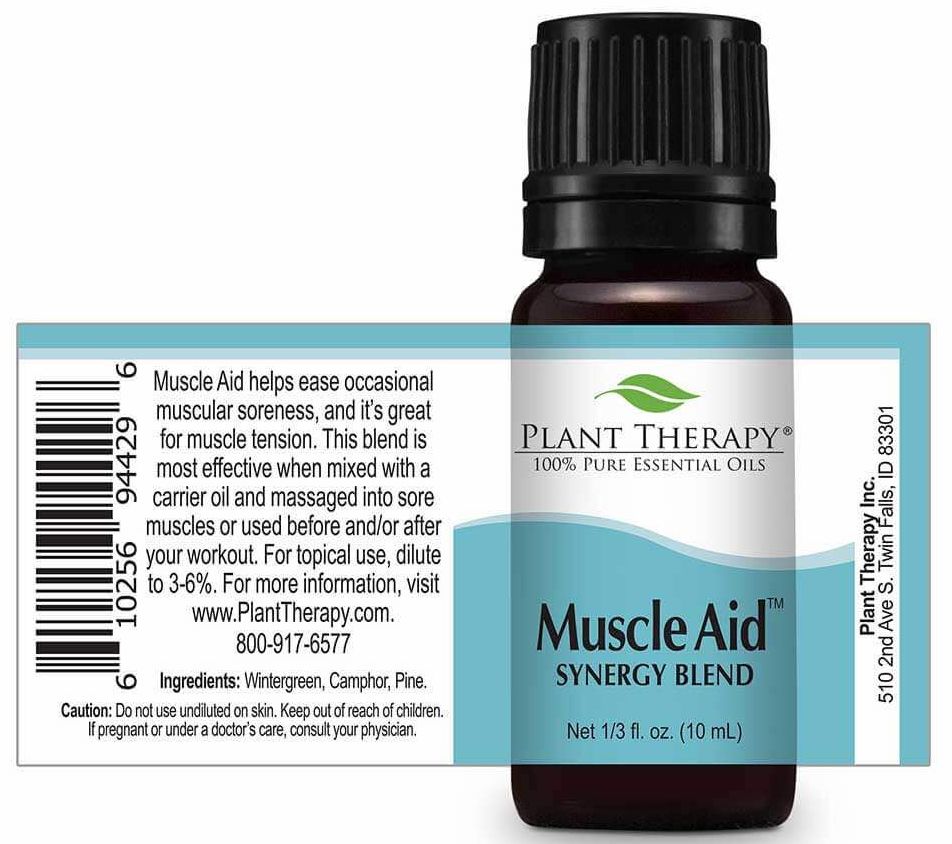 For Gillerman, it made sense to market her essential oil blends as beauty items rather than medical products because beauty positioning would give consumers greater access. "I was just in Credo Beauty in Los Angeles, and a woman grabbed me and said that she'd used the tension remedy to ward off migraines," she mentions.
Plant Therapy has banked on essential oils being prevalent pain relief tools. Its bestselling essential topical oil blends are Rapid Relief and Muscle Aid. A third product, Muscle Aloe Jelly, warms and cools body areas where it's slathered. Aromatherapist Retha Nesmith, brand manager at Plant Therapy, concludes, "Consumers are looking for products that can help ease pain and discomfort while also being healthy for their body and their skin."
TAKEAWAYS
A growing number of brands are selling beauty products that double as pain aids.
Many beauty-cum-pain products are applied topically as a balms, lotions and oils. There are also bath soaks, ingestible items and essential oils offerings that are inhaled as well as applied.
Essential oils and cannabis-derived ingredients play prominent roles in pain relief beauty products.
The rise of pain relief beauty products comes at a time when there is acute concern over the misuse of painkillers.
CBD-derived products stand to gain popularity with the gradual decriminalization and increased social acceptance of cannabis.