How Bethany McDaniel Has Grown Primally Pure Into A Multimillion-Dollar Brand Without Outside Investment Or Retail Partners
Like many direct-to-consumer brands, clean personal care, skincare and wellness specialist Primally Pure has enjoyed growth over the past year as consumers stuck at home turned to online shopping for essentials and luxuries alike. Unlike DTC brands such as Glossier and Function of Beauty, Primally Pure has forgone outside funding in the six years since its launch.
Founder Bethany McDaniel launched the brand in her family's Southern California farmhouse with a $250 investment that went toward ingredients and packaging for its inaugural product, a natural deodorant. Today, Primally Pure employs over 40 people and offers 50-plus products across several product categories. "I'm so grateful that I started the company back in 2015 when I did because there weren't a whole lot of other companies doing this back then, and that's definitely changed now," the founder muses.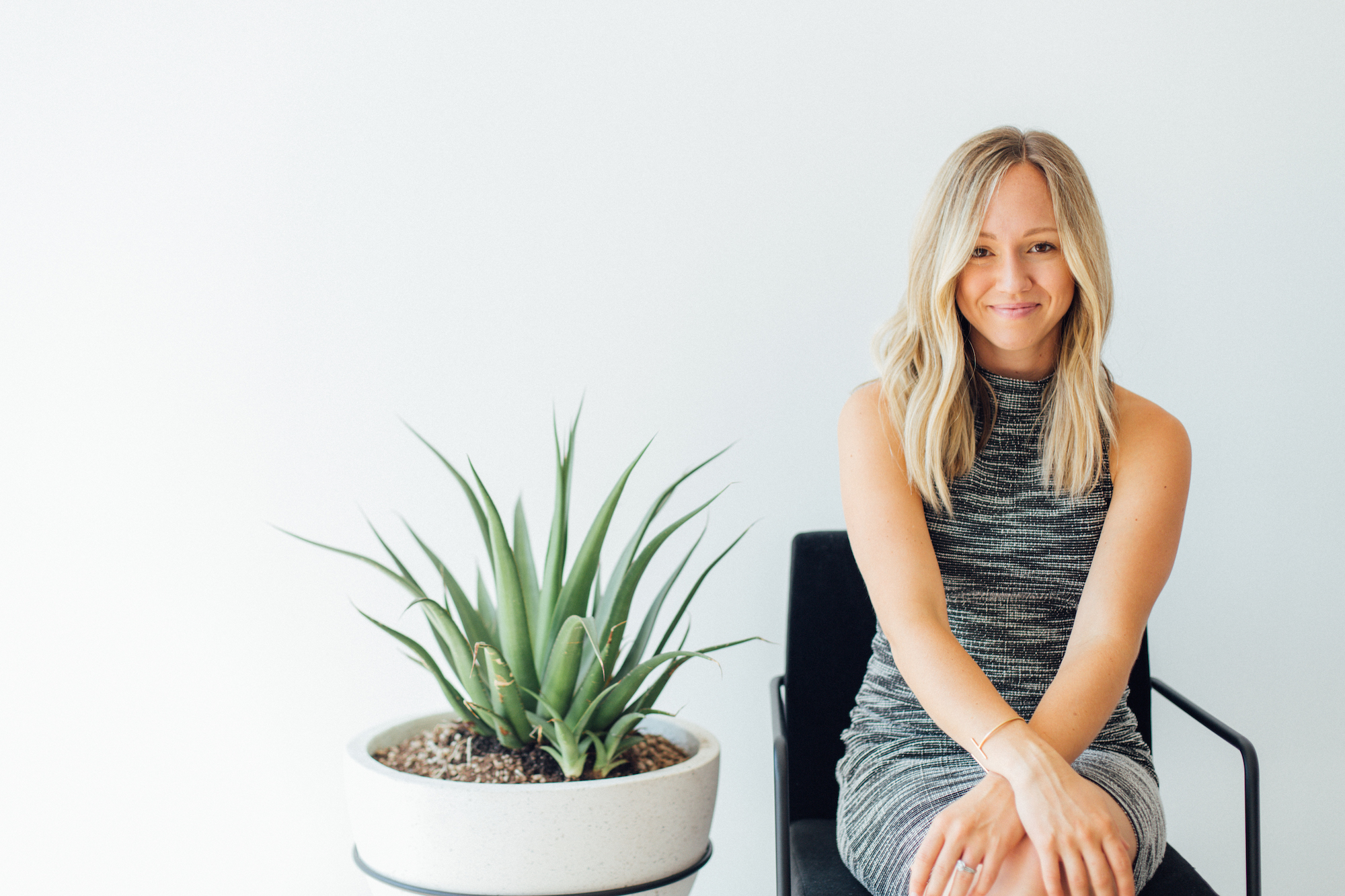 Primally Pure made a name for itself with its natural deodorants, and they remain bestsellers. It's extended beyond them to facial, body and baby care products, and a selection of clean home fragrance items like room sprays and essential oils. The newer categories fueled a stellar holiday season for the brand: Primally Pure saw a 60% year-over-year spike in sales during Black Friday/Cyber Monday as well as a nearly 22% growth in orders and a 32% jump in average order value. Some 22% of the brand's total Black Friday/Cyber Monday sales happened on Thanksgiving, when it offered an early access option to customers. By the end of the five-day sprint, the brand had sold the equivalent of two months' worth of product. 
McDaniel relied on word-of-mouth marketing to increase Primally Pure's revenues 80% from 2018 to 2019, but, as the beauty and personal care space became flooded with digitally native brands, she knew she'd need to invest in additional marketing efforts to continue to scale. She credits investments in influencer marketing with Primally Pure's sales success. During the holiday season, the brand amplified marketing spend by approximately 50%. A portion of the spent was on so-called whitelisting, a paid social media practice where a brand is granted appropriate permissions from influencers to run paid ads through the influencer's channels. 
"You take existing content of theirs or sometimes we'll have influencers create new content about Primally Pure, and we pay to push that content to their audience," explains McDaniel. "It's a win-win because we're getting exposed to their audience, they're sharing their audience with us. They are getting even more exposure than they normally would because that post has been boosted on us. It's been super successful recently, and we definitely plan to do a lot more of it."
Primally Pure plans to boost its whitelisting efforts with the group of influencers the brand regularly works with, around 100 creators that are top producers in its affiliate program. "We try to treat them like an extension of our team," says McDaniel. "We send out a monthly gift and handwritten notes. If one of them has a baby or gets married, we send them a gift. We always try to keep in close contact." In total, the brand has a few thousand influencers in its affiliate network. It is in part due to these highly engaged influencers that Primally Pure acquired 30% new customers last year. During the holiday season, that acquisition surged 121.3%.
The brand is retaining its new customers. In 2020, Primally Pure registered a 54% retention rate in repeat customers versus 43% in 2019. Customers discover Primally Pure because of its deodorant, but the retention occurs as those consumers discover the brand's other products. "There's a lot of crossover," says McDaniel. "They'll start with our deodorant and then that leads to everything else." 
Primally Pure employs robust features on its e-commerce website to make it as sticky as possible. It's artificial intelligence-powered deodorant quiz, which helps customers chose from the brand's deodorant varieties, including geranium, tea tree oil and charcoal, has been taken nearly 41,000 times. Almost 13,670 people who have taken the quiz have purchased deodorants, and the overall conversion rate for quiz takers is 34%. Primally Pure entices new customers with discounts. "We usually do half off for your first deodorant free shipping to really encourage as many people as possible to make that jump," says McDaniel. "We do a big promo on our deodorant subscription, too."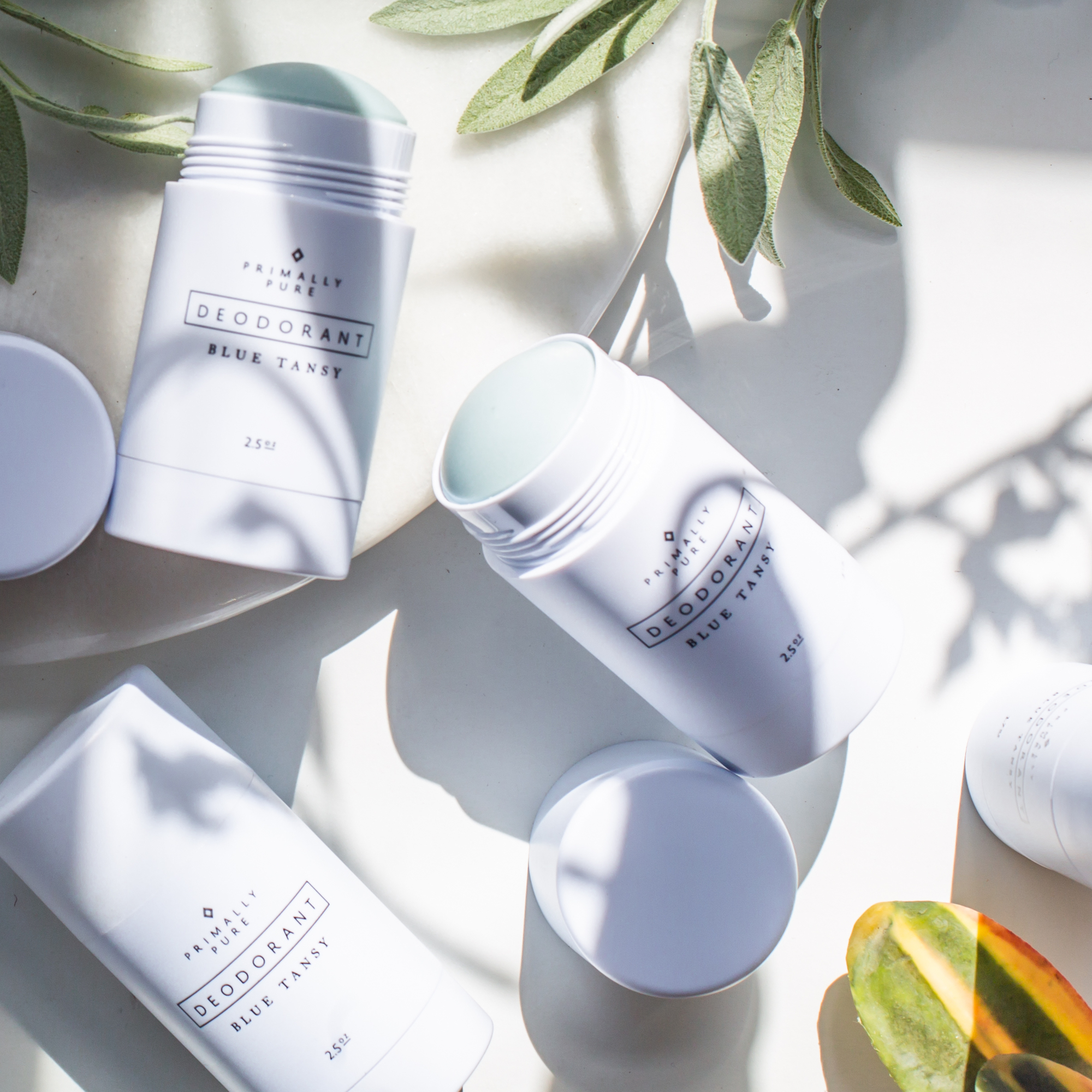 McDaniel has grown Primally Pure into a multimillion-dollar business without without retail partnerships or outside investment. Will 2021 be the year for Primally Pure takes the plunge on either? "Retail would be maybe further into the future than taking on investors," she says. McDaniel mentions there were a few times Primally Pure came close to taking on investment, but never pulled the trigger. She says, "It's possible that this might be the year that we take on investors, but, ultimately, it's so fun not having anyone to answer to."
If the brand were to secure external investment, the proceeds would go toward enlarging its team, tapping marketing opportunities it's left on the table so far and purchasing machinery for its Murrieta, Calif., headquarters, where it operates The Spa at Primally Pure, a destination for holistic facial treatments pairing Primally Pure products with tools like gua sha and an herbal poultice. The 2-year-old spa is currently closed for COVID-19 precautions and is more of a passion project for McDaniel than a revenue driver.