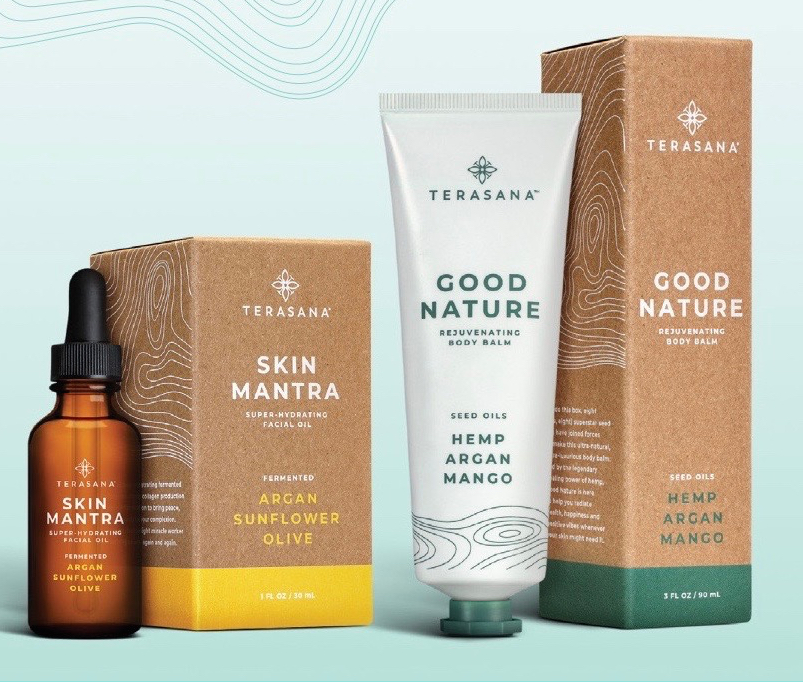 Biossance Parent Company Amyris Acquires Clean Skincare Brand Terasana To Move Into Cannabis Beauty
In its first consumer brand acquisition, biotechnology firm Amyris Inc. has picked up natural skincare brand Terasana with the goal of pushing it into the cannabis beauty market.
Terms of the transaction weren't disclosed. Amyris's purchase of Terasana continues the diversification of its clean beauty portfolio across categories. After launching skincare brand Biossance in 2016, the company premiered baby care line Pipette in 2019. Last year, it revealed it's creating color cosmetics with Rose Inc., the beauty content destination founded by model Rosie Huntington-Whiteley, set to debut in the third quarter of 2021. This month, Amyris announced its partnership with hairdresser and "Queer Eye" star Jonathan Van Ness on a haircare brand expected to come out in the summer.
"The model we have around high-quality formulations and efficacy, I see applying that to a select number of brands. For me, it's been about having a focus in each category," says John Melo, president and CEO of Amyris. "I believe we are going to enter the roaring '20s and have an amazing era in color cosmetics. I wanted to have a win in hair, and I wanted to have a position in cannabinoids. Then, we have baby with Pipette." He adds, "I think less is more, and we are investing in brands to go deeply into categories that we believe we can win in."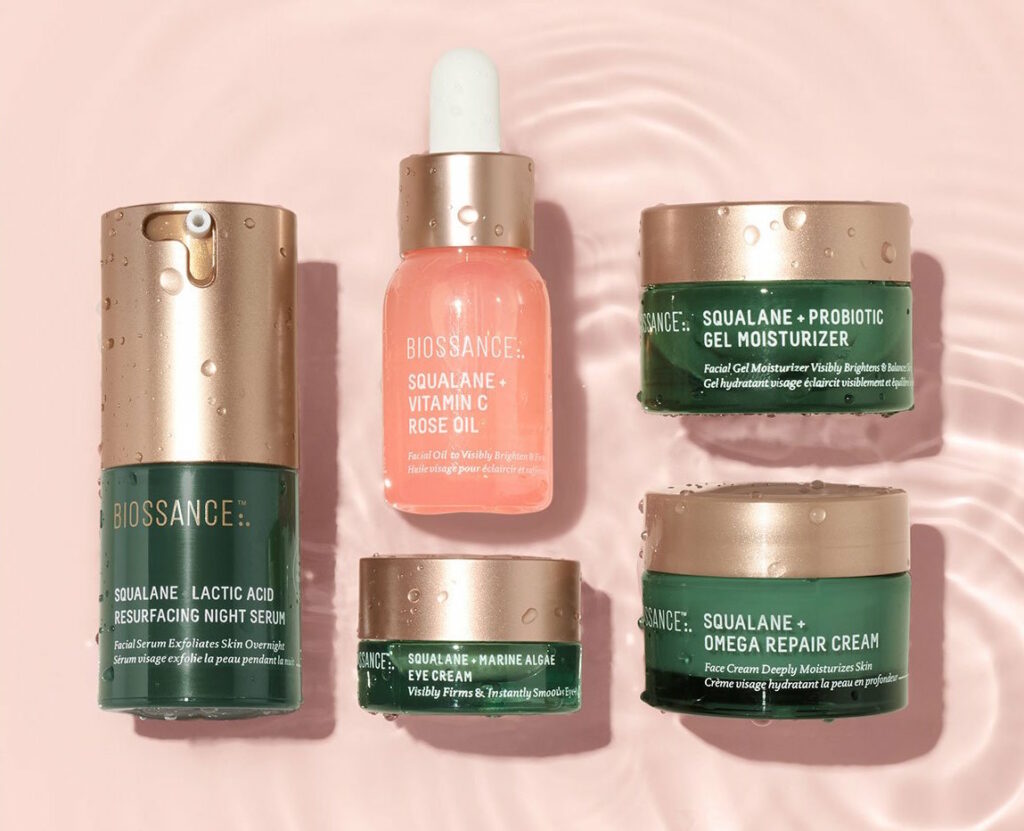 Terasana premiered in 2019 with two products designed to showcase the power of natural ingredients—Skin Mantra Super-Hydrating Facial Oil and Good Nature Rejuvenating Body Balm—before promptly releasing a third product, After Glow Repairing Vitamin C Serum. The brand has since rolled out the candles Slow Burn, Chill Pill and Peace Out. Sustainability was part of its mission from the outset. Its recyclable secondary packaging was completely constructed from post-consumer waste and printed with vegetable ink.
Terasana was the brainchild of Eric Kuskey, president of Manhattan Avenue Brands and longtime architect of celebrity brand deals by famous names such as Heidi Klum, Jennifer Lopez and Drew Barrymore. Aromatherapy specialist Tina Rocca, founder of Pure Plant Home; influencer marketing and e-commerce whiz Jeff Smith, CEO of CreateTribe and co-founder of Influencer.co; and celebrity brand specialist Philip Zellner, CEO of Lighthouse Beauty Marketing, were also involved in the brand's development. Last year, Kuskey told Beauty Independent it took about $1 million to bring Terasana to life, and he hoped it would hit $1 million in 2020 sales.
"I think less is more, and we are investing in brands to go deeply into categories that we believe we can win in."
In the summer last year, Melo was introduced to Terasana, which he explains was attempting to sort out its role in a challenging pandemic shopping environment. Simultaneously, he was pondering the potential of a brand to spotlight Amyris's cannabinoid capacities. The company can produce the cannabinoid cannabigerol or CBG on a low-cost basis at scale. In skincare, CBG is promoted as fighting free radicals and irritation.
"When I looked at the name and what they had done with images, and how they were portraying the brand, I thought there's something beautiful here around this whole notion of sacred ground and sacred ingredients from the ground," says Melo. (According to Terasana, its name means "brilliant earth.") "So, I thought there's an opportunity to reposition the brand using our cannabinoids and squalane, and go after gen Z with a high-performance brand at a value that's accessible to drive real growth in cannabinoids."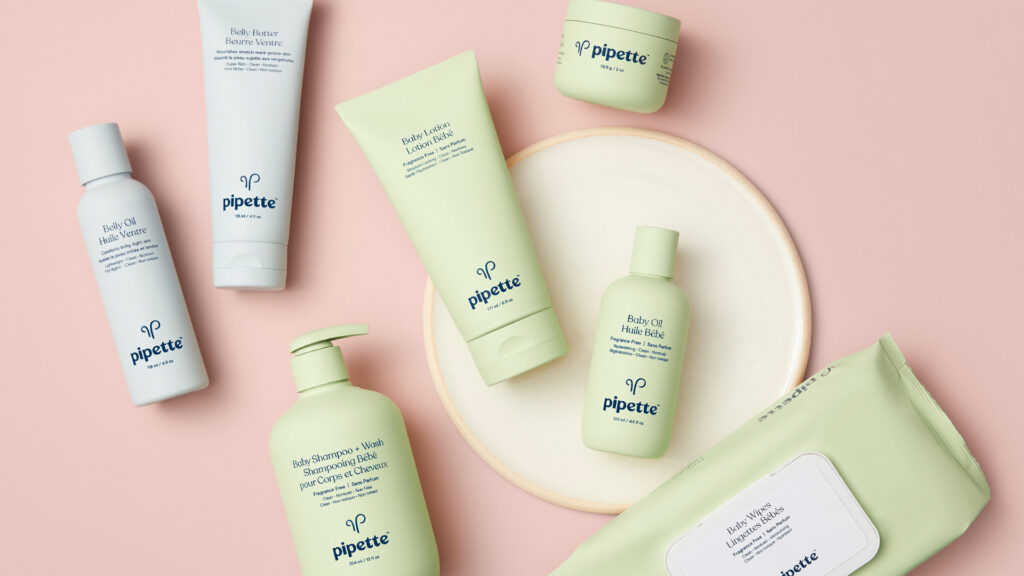 Biossance has been a staple of Sephora's clean beauty repertoire, and Pipette has extended Amyris into the mass market at retailers and e-tailers such as Amazon, Walmart, Target and Buy Buy Baby. Melo says Terasana is probably heading in the Amazon direction for distribution. Education has been central to Amyris's business, and it launched Clean Beauty Academy by Biossance to inform consumers on the ins and outs of clean beauty. Melo envisions a similar platform for cannabinoids. He says, "We are going to move aggressively toward content creation almost like a media company within a beauty company."
Amyris was established in 2003 by a group of scientists from the University of California, Berkeley and, in 2005, received funding from the Bill & Melinda Gates Foundation for malaria treatment. Today, the company yields ingredients through fermentation with engineered microbes. It entered the beauty market with squalane, a sugarcane-derived version of squalene, an oil made in the liver of sharks prized for beauty formulations. On Amyris's consumer-brand side, Biossance arose to draw attention to squalane. Overall, the company's ingredients are included in over 3,000 products bought by more than 200 million consumers. Firmenich and Givaudan are among its clients.
"We are going to move aggressively toward content creation almost like a media company within a beauty company."
In the third quarter ended Sept. 20, Amyris's revenue was $34 million, with consumer brands contributing $31 million of the total and registering a 58% year-over-year increase in revenues. In its third-quarter earnings call, Melo reported Amyris's consumer brands have a 67% gross margin. For the quarter, 61% of Biossance's sales were via its e-commerce channel. During the call, CFO Han Kieftenbeld said, "Biossance has an estimated current market value of around $600 million." Amyris is publicly traded on the NASDAQ.
Following $45 million in investment, Biossance was due to cross into the black in the fourth quarter with $3 million to $4 million in profits. Talking to Beauty Independent, Melo says, "We are at a point where Biossance this year will be over $100 million in revenues and growing rapidly." He notes Pipette generated roughly $10 million in 2020 revenues. "It took us two and a half years to get Biossance to that level. I think we learned a lot, and we try to take learnings and apply them right back into the business. As a result, I think we can be more efficient," says Melo. "I knock on wood every day saying to myself, 'I hope we can repeat that again.'"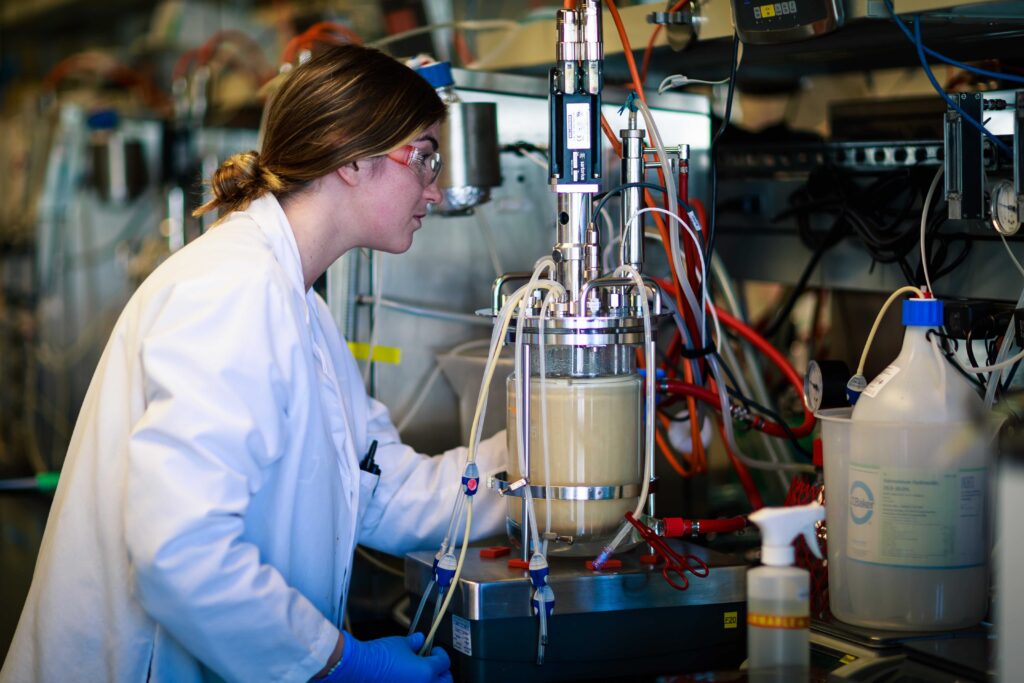 Although he emphasizes Amyris isn't going on a "buying spree," Melo says, "You will see a little more from us in purchasing." He mentions the possibility Amyris will acquire a high-end brand primarily for talent reasons. "We are quite selective. We are not in the market to go buy big brands," says Melo. "We are really looking at brands that have an image, quality and position that's very aligned with our values, but didn't get traction or enough investment to really take off."