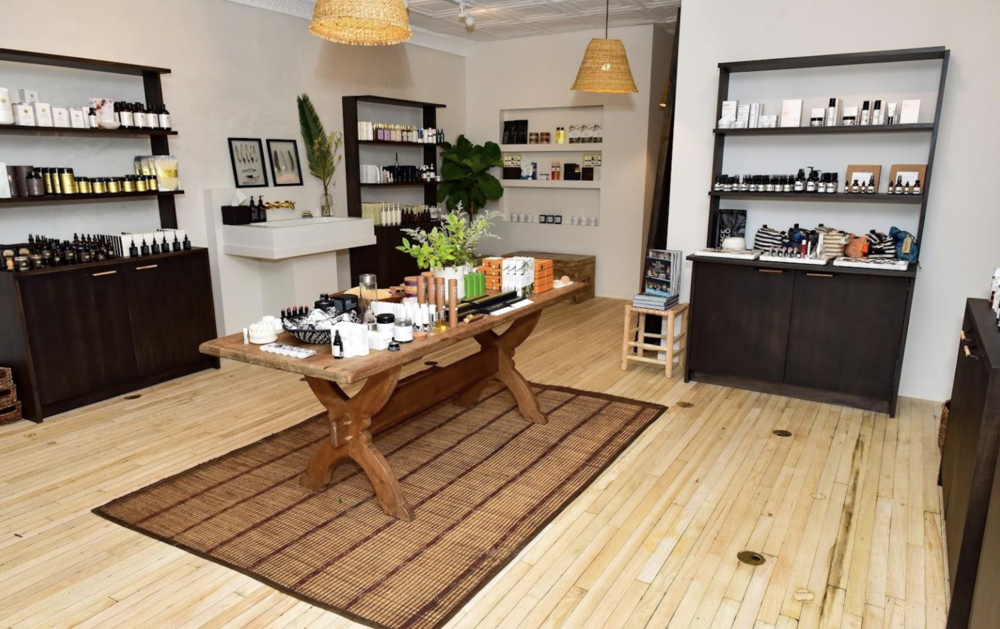 Biossance Parent Company Amyris Acquires Clean Beauty Retailer Onda
Amyris is acquiring Onda Beauty, the boutique clean beauty retailer co-founded by Naomi Watts.
The deal marks the first retail acquisition for the synthetic biotechnology company that owns the Biossance, Pipette, Costa Brazil and Olika, and illustrates its ambitions to amplify its consumer-facing clean beauty business. Financial terms weren't disclosed. "We see real value in this investment both in the short term and in the longer term as we scale the experiential success that Onda Beauty has achieved," says Amyris president and CEO John Melo.
Amyris has been making opportunistic acquisitions of brands such as Costa Brazil, Olika, Terasana and MenoLabs, which is designed to address symptoms of menopause and being revamped with Watts fronting it. Discussing its acquisition strategy in a 2021 interview with Beauty Independent, Melo explained, "We are quite selective. We are not in the market to go buy big brands. We are really looking at brands that have an image, quality and position that's very aligned with our values, but didn't get traction or enough investment to really take off."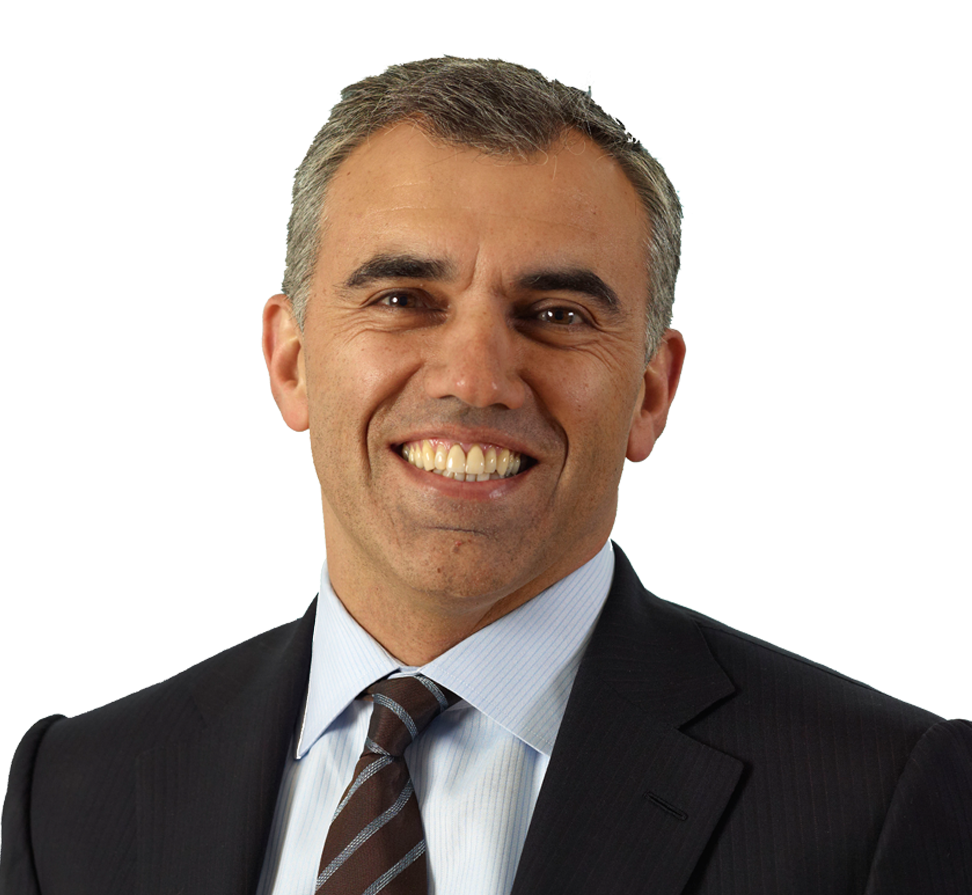 Across its ingredient supply and brand businesses, Amyris estimates 300 million-plus consumers around the world have accessed its products. Its biotech-powered squalane has become a common ingredient in beauty products. In fiscal year 2021, the company's total revenue increased by 97% to $341.8 million, and consumer brands were responsible for the largest portion of its revenues.
Skincare brand Biossance and baby care brand Pipette each doubled revenues last year. In the fourth quarter, overall revenues from consumer brands gained 86%. This year, they're expected to jump at least 150%. Amyris has set a $2 billion revenue target for 2025. Its consumer brands are projected to account for 72% of that amount.
"I wanted to create a space that felt like a destination, that felt like a portal into something really serene and calming and natural that affected all your senses."
Retail has been a growing contributor to the sales of Amyris's consumer brands. In 2020, direct-to-consumer channels generated 59% of the brands' revenues. That figure decreased to 53% in 2021, a year that saw physical retail rebound.
Biossance is available at Sephora. Rose Inc, a clean makeup brand Amyris is partnered on with model Rosie Huntington-Whiteley, and JVN, a haircare brand that it's partnered on with celebrity hairstylist Jonathan Van Ness, are Sephora exclusives. Teresana is distributed via Amazon. Olika launched at Walmart in the fourth quarter of last year. Pipette, already stocked at Target, Walmart, Amazon, Bed Bath & Beyond and Buy Buy Baby, is scheduled to land on Walgreens shelves this year.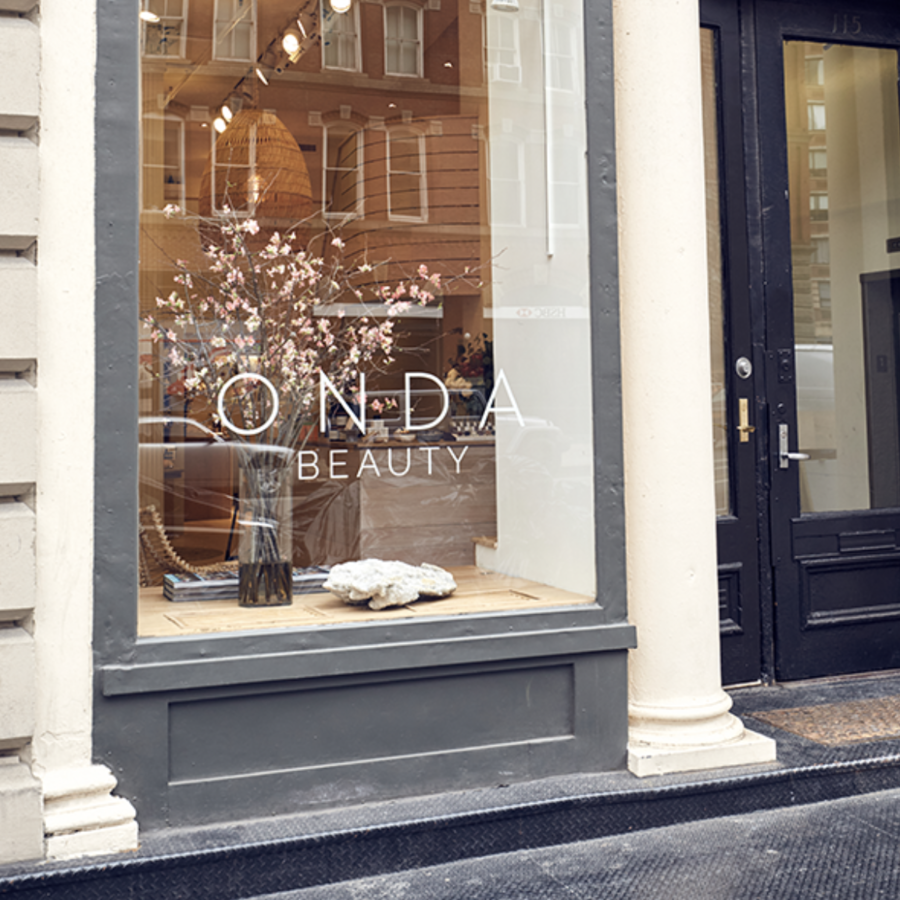 Onda provides Amyris with a venue to test products, host events and produce content in a luxury retail setting. Watts introduced Amyris to the retailer. She joined fellow co-founders Larissa Thomson and Sarah Bryden-Brown, a former CEO of Onda no longer with the retailer and founder of digital agency Blogstar, on the team in 2017. The Detox Market and Credo preceded Onda on the clean beauty retail scene.
"I wanted to create a space that felt like a destination, that felt like a portal into something really serene and calming and natural that affected all your senses," said Thomson, who recently departed Onda and previously led fashion marketing at Condé Nast. "I wanted to create a space where the customer knew that all the brands had been vetted and were effective. Essentially, we took all the work out of it for the customer."
"Our ultimate goal is to make Onda the retail brand for our experiential retail."
Today, Onda has locations in Sydney, Sag Harbor, N.Y., and the Manhattan neighborhood Tribeca, where it debuted. The Sydney location wasn't part of the Amyris acquisition. In a LinkedIn post, Bryden-Brown disclosed she owns it and will rebrand it. A fourth location, in Hampton Bays, N.Y., is slated to open this summer. Another store, in London, bowed shortly prior to the pandemic and has since shuttered. Roughly 70% of Onda's sales come from its stores. Melo indicates Amyris is interested in enlarging the retailer's store network.
"Our ultimate goal is to make Onda the retail brand for our experiential retail in the key markets we expect to have our showcase experiential store," he says. "It's an offer that works and a great experience for the consumer that we want to expand and provide further reach consistent with our business strategy."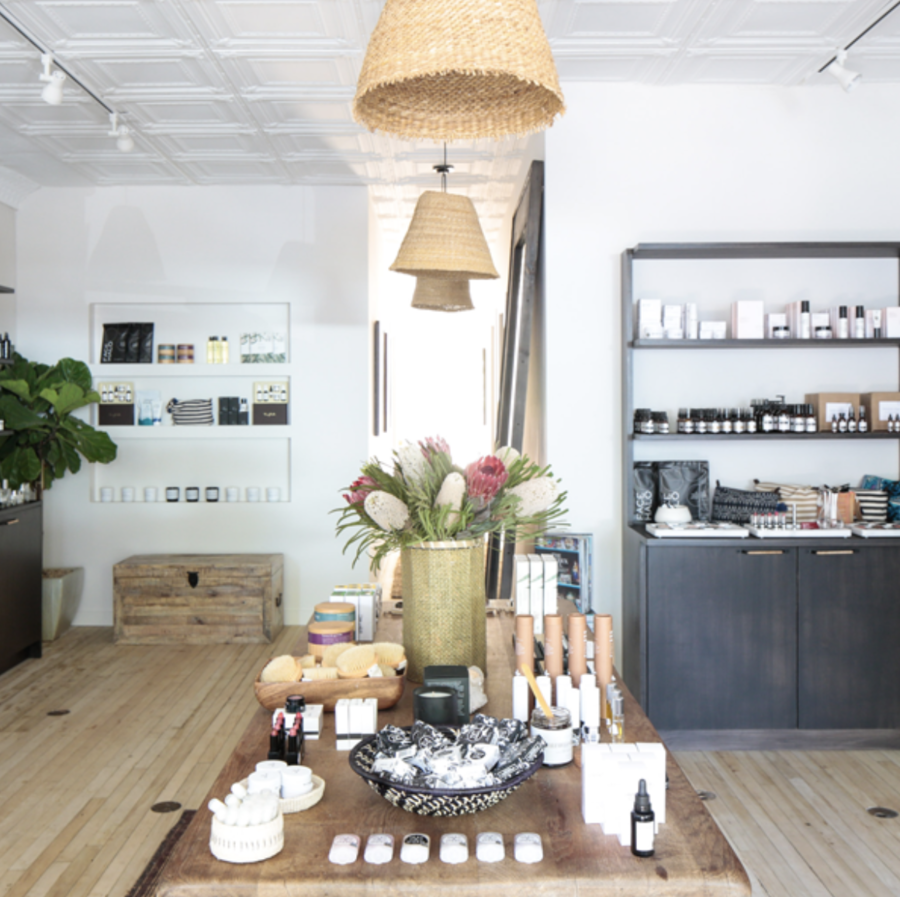 Despite e-commerce penetration deepening in beauty—the management consultancy McKinsey predicts it will account for 23% of global beauty sales this year—brick-and-mortar retail remains the most significant driver of beauty purchases, and Thomson was a strong believer in it. "People thought I was crazy to be focused on brick-and-mortar when we started, but I knew in my heart that physical stores weren't dying, they were just shifting," she said. "People were looking for more authentic experiences, and that's what we want to provide with Onda."
Thomson diligently tested products before she approved them for entering Onda's assortment. She paid particular attention to packaging, performance and sensory experience. Onda prohibits the brands it carries from using 79 ingredients such as parabens, phthalates and polyethylene glycols (PEGs). It currently sells 450 stockkeeping units from about 70 skincare, makeup, haircare, body care and wellness brands. Among them are Biography, Grown Alchemist, Innersense, Kate McLeod, Marie Veronique, Westman Atelier and Costa Brazil.
"When I'm curating, I really think about the difference between SKUs, and I try to make sure there isn't a ton of overlap. It needs to be well-balanced," said Thomson. "I'm not likely to pick up all SKUs from a brand. I cherry-pick what I consider the best. I don't want to have 10 vitamin Cs or 10 retinols that will confuse the customer, for example."
Thomson described Onda as "small and scrappy." It has around 20 employees, including aestheticians and massage therapists. In the stores, Thomson instructed employees to avoid the hard sell. "I'd rather them not sell anything if the customer is not ready to buy, or we show them one good product that can set them off on a new routine," she said. "It's about building trust and a relationship with the customer."
This story was updated with new information on Tuesday, April 26.