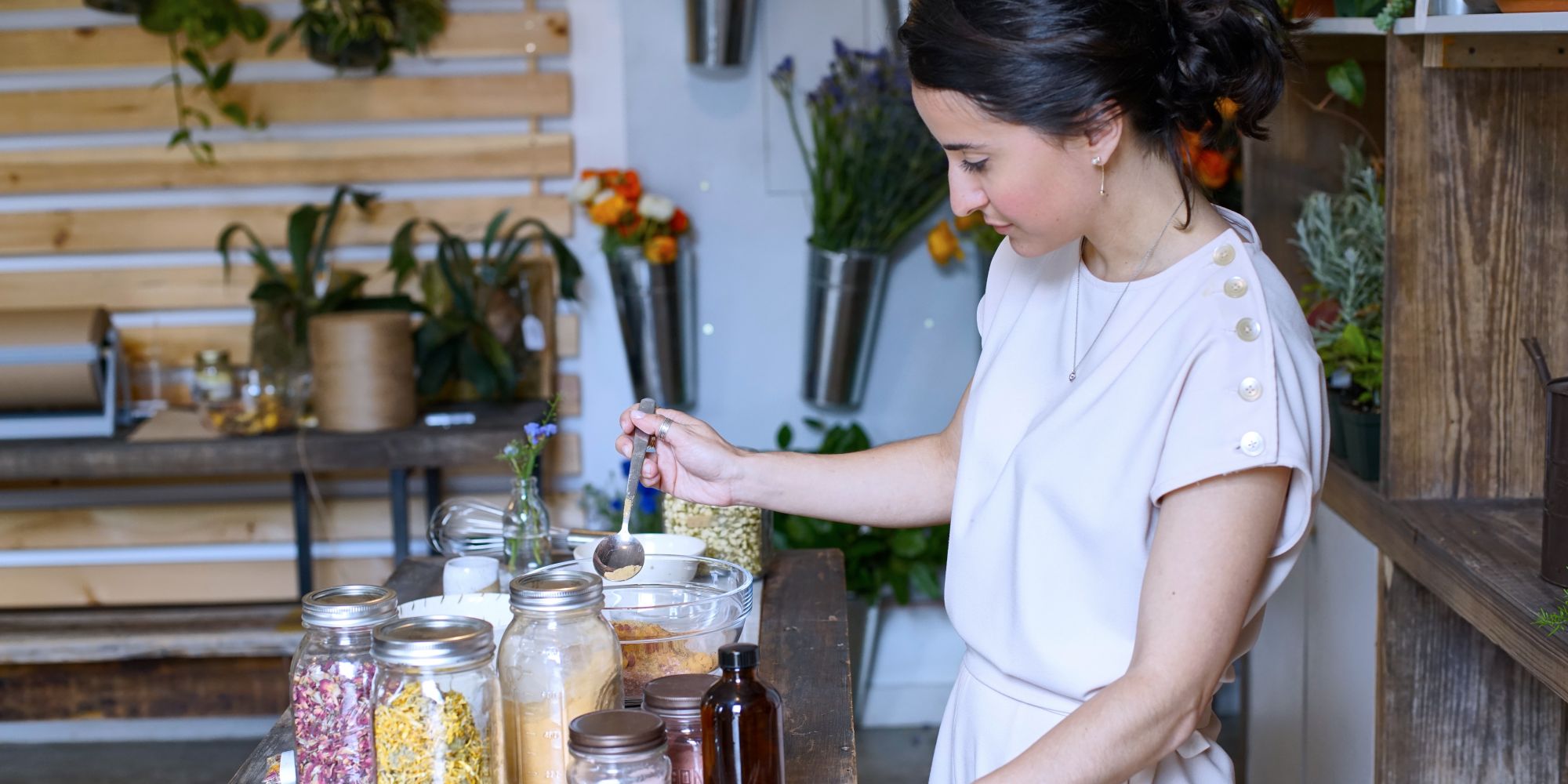 Body Positive: Palermo Body Rides Retail Into The Black
It pays to be liked and, right now, stores really like Palermo Body. The brand's slamming social media, sophisticated stripped-down packaging and purposeful natural formulations compelled Anthropologie, Goop and Neiman Marcus to seek it out without founder Jessica Morelli sending samples in advance.
But Morelli's very aware that Palermo Body's present popularity will only turn into long-term prosperity with steady guidance, great products and impeccable customer service. Beauty Independent chatted with her about improvements that put her brand on the road to retail shelves, encouraging grandparents and next moves.
What were you doing before you launched your brand?
I was working at The Container Store while going to school. I learned so much there about customer service, quality products and organization. Moving to New York in 2010, I got into the restaurant industry and was fortunate to land at a Danny Meyer restaurant. He has a lot of the same philosophies as The Container Store when it comes to treating employees well and customer service. In 2014, I worked in another restaurant part-time while I prepared to launch. I still worked at restaurants up until February of this year to support myself.
When you conceived the brand, the packaging was different. What changes did you make?
It was much more frilly. It wasn't getting the traction I thought it would get. Thankfully, my boyfriend suggested I speak with Kaylyn Crawford, who became a mentor of mine. Her advice was invaluable. She said your products are completely natural and really special, but the packaging doesn't represent that. She suggested I work with a design firm. Also, at the time, I had 10 soaps, four body scrubs, and I wanted to create more. She said, "Stop, you are not going to be able to pay for that much packaging. You should focus on the things that are the most effective." I went downstairs to a café, took out my line sheet and crossed off half of what was on there.
How much money did it take to launch your brand?
I had a lot of stuff beforehand as far as ingredients. Going from design to packaging to production, it was $25,000. I was really strategic.
How did you get the money?
The initial investment for the business was from money I saved. Thankfully, I had good credit, and I was able to open an interest-free credit card. I spent the money and paid it off within the timeframe. I have not raised money, but I might look to. I want to find a workspace that might be more conducive to the manufacturing that we do and, in order to do that in Brooklyn, I might need some money.   
Profitability?
We launched in September 2015. We weren't profitable then, but we were profitable in 2016. When I did projections initially, it looked like we would be profitable in year two, but very minimally, and we would have a decent profit in year three, but we are currently ahead of projections. Wholesale has been so successful, so that's why.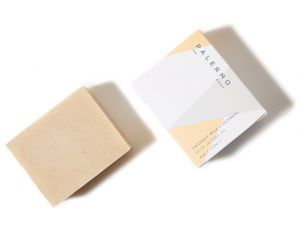 Pretend I'm a retailer. Give me the quick pitch on your brand.
Our dedication to uncompromised ingredient quality, and the service we provide our retailers and customers makes us really unique and special. Our mission is to create well-formulated skincare that fits into your lifestyle seamlessly, and adds style and beauty to your routine.
You didn't approach some of the major retailers your brand is in. How did they find it?
Social media for Goop and Neiman Marcus. For Anthropologie, I still don't have a definitive answer. I know a few buyers were in the office of my graphic designer and, when they stopped at the display shelves there, they took pictures.
What's it been like to be embraced by these large retailers?
When I got Anthropologie, I was so over the moon. It happened within a year of the launch. Then, I nearly fell out of my chair when I got an email from Goop. These large retailers are great for brand recognition and being able to get in front of a lot of people, but I really, really enjoy working with my smaller retailers. I know their businesses well, and I like to create a level of customer service for them where I can see things before they happen. Even though the big retailers are fantastic to be in, I want to focus on my small retailers, too.
What do you wish retailers would do more of?
I always offer a phone call with all new inquiries. I really want to learn about their businesses and their customer. The last thing I want is for them to purchase something, and for it to sit on their shelves for six months and not sell. I wish more retailers would pick up the phone and talk to me.
Amazon?
We are working with a retailer that has their own standalone website, and they will be our representative on Amazon and handle everything. We have a contract with them so that our products will never be below MSRP. As a small business looking at a business like Amazon that essentially can put smaller businesses out of business, that's a tough spot to be in, but it's also one of the largest sales platforms in the world, and that's pretty great for a small business like mine.
How full is your product pipeline?
For 2017, I'm trying to not have any new products. It's probably the exact opposite of what everybody else thinks should be done. We have 18 products, and I launched six new products in the fall of 2016, which was a lot. I have tons of ideas for new products, but we are still incredibly small, and nobody knows who we are. Every time a customer discovers us, all the products are new to them. I'm trying not to get caught up in needing newness to make sales.
How do you want to grow your brand going forward?
We really want to grow responsibly. My grandfather is a huge influence. He built a successful business from the ground up. I speak to him all the time and he says to me every single time, "First you crawl, then you walk, then you run." With all the amazing opportunities that come our way, you really have to remember that.
What are your lead times for retailers?
One to two weeks. As far as ordering ingredients, we generally order in small quantities. We still buy a lot of our oils in gallons because we would rather go through them and buy them fresh than be sitting in a five-gallon container for a year.
Is there a supplier you work with that you wouldn't be able to execute your brand without?
Eden Botanicals. They have phenomenal, quality products, and their customer service is unprecedented.
You recently hired Pistol PR to handle your press relations. Why?
I wanted to help generate direct sales. I've seen some great results so far, but, in general, the press is definitely a changing ballgame, so it might not be the right route for direct sales for everybody. I felt my product line was ready to be in editors' hands. I had a good list of retailers that had already backed my product, so people could find them somewhere close to see them in person. And I'm in New York, so I can go on desksides.
If you could get your products in anyone's hands, who would it be and why?
My Nonna, the woman who inspired the name of my brand. She's no longer around, and I really wish she could see what I have created based on the values she instilled in me when I was a kid.
What products from other brands are in your bathroom?
Meow Meow Tweet's deodorant is fantastic. I use tinted sunscreen from Josh Rosebrook, and I love it.
What's your biggest fear as an entrepreneur?
Letting our customers down.