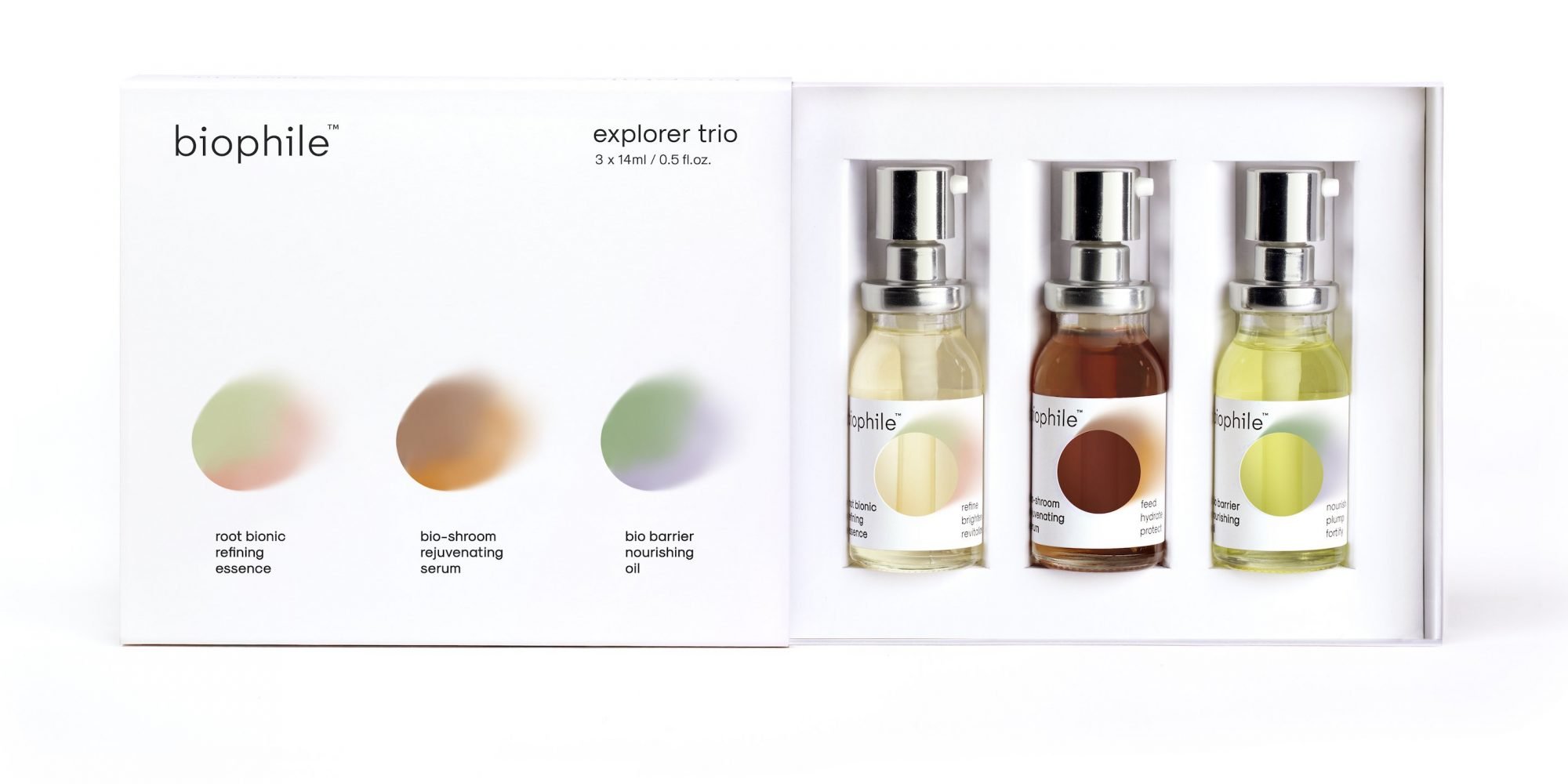 Biotic Broth Is Brewing In Brooklyn: Fermented Skincare Range Biophile Launches
Brooklyn's severely contaminated—and smelly—Gowanus Canal is an unlikely backdrop for the birth of a clean beauty brand, but scientist-turned-skincare entrepreneur Alison Cutlan draws formulation inspiration from the superfund site that neighbors her lab. 
"It's a huge influence for me," says Cutlan. "Part of the [cleanup] strategy is to use bacteria. It's fascinating. Here we are on one of the most polluted sites, but there is so much creativity around cleaning this up, and we're going to use biology. We need to be leveraging biology to undo the damage we've done."
Cutlan knows of what she speaks. A plant biologist by training, she's spent nearly 20 years developing award-winning and patented skincare products at companies such as Thymes, Naturopathica, Kiehl's and Marmur Medical. Now, she's building upon her expertise to launch Biophile, a sustainable skincare range fueled by bacteria and biofermentation. Its products will be made in small batches in her lab in the Brooklyn neighborhood Gowanus to ensure freshness.
Biophile is debuting with three products priced from $78 to $148: Root Bionic Refining Essence, Bio Barrier Nourishing Oil and Bio-Shroom Rejuvenating Serum, a mix of three mushrooms, niacinamide, vitamin C and peptides that Cutlan and her business partner Grace Fooden predict will be the brand's hero item. The products contain concentrated fermented blends Cutlan and Fooden dub "biotic broths." The serum's broth, for example, is rich in adaptogens, antioxidants, lactic acid and fungal polysaccharides to support the skin barrier and microbiome. Fooden reports it's taken $100,000 to get Biophile off the ground. For its first year on the market, its revenues are expected to reach approximately $300,000.
In addition to its website, Biophile's products are available at ABC Carpet & Home and Takamichi Beauty Room. At the outset, it's relying heavily on New York for sales. Fooden says, "The retailers we work with are going to be high-end. We're going to focus on that clean segment as well. Both of those sit side by side together, and there's some crossover as well."
Biophile's founding duo identifies three customer segments for the brand to target. "The first is women 29 and up. This is her first serious skincare. She knows about sustainability," says Fooden. "Then, the 40-something. She's busy. She wants simple solutions that are more advanced." The final group, continues Fooden, are women 65 and up. She elaborates, "She's living her best life. She knows she more beautiful than ever and can do what's best for her skin." Across the three groups, customers are hunting for advanced skincare that is natural and eco-friendly, according to Cutlan. She says, "A lot of them have heard of fermentation skincare. She's educated. She's drinking kombucha every day. She's aware of the microbiome and microbiotics."
"What's so great now is that the consumer can research any ingredient, and they want to learn. They turn everything over, and they look at it."
Developed by Cutlan over several years, Biophile's formulas are powered by microorganisms like bacteria, yeast and algae that she describes as "biocompatible, potent and sustainable." The brand's products aren't tested on animals, and are free of animal ingredients and gluten. They are housed in pharmaceutical-style glass vials. The recyclable packaging is simultaneously aesthetically-pleasing and practical. 
"They are lightweight, yet strong glass construction and are less wasteful," says Cutlan. "They are universal in size. So, no matter what size vial, they all take the same top. This is a conscious decision for interchangeability with tops and less waste. While the formulas are not sterile, the bottles are sealed, reducing any contamination from fingers or the environment. These formulas are self-preserving, but I don't want to introduce unnecessary contaminants. Our stability studies have shown the broths to be fairly robust and protective." 
Cutlan also likes that the clear vials allow consumers to view the formulas. She says, "The herbals and superfood extracts we use are brightly colored, and we encourage that. Our Shroom Serum is dark brown. It's real and concentrated, and I wanted the herbal ferments to be experienced with their rich natural colors."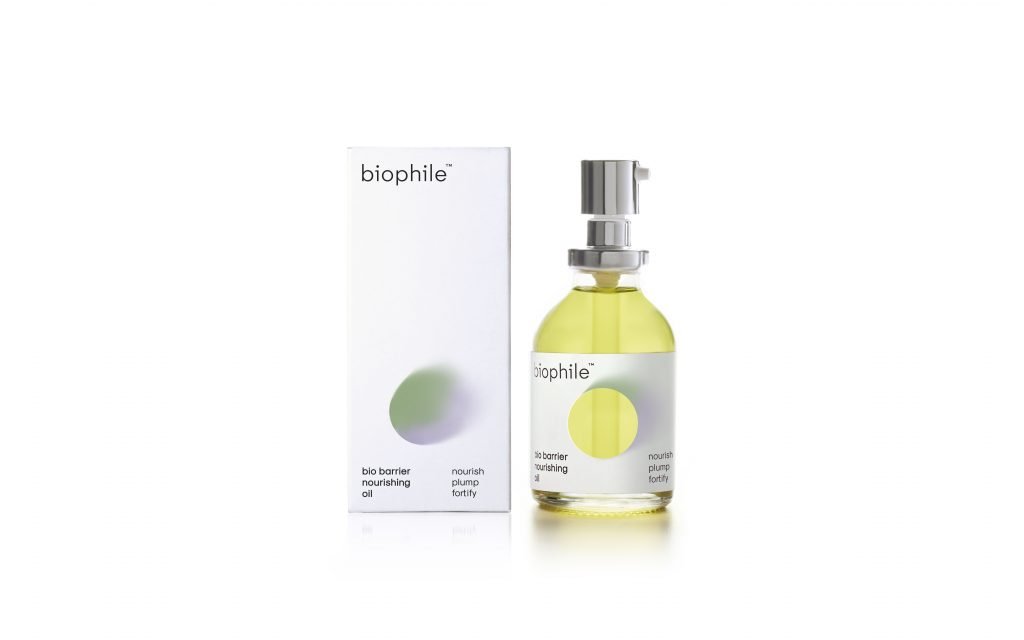 Biophile is already planning its next product launch, a cleanser that will harness the power of bacteria-based biosurfactants. Cutting-edge ingredients are key drivers in the brand's product pipeline. Asked about emerging ingredients that could infiltrate the beauty industry at large, Cutlan points to more biology-backed ingredients."We're talking about biological molecules, growth factors. People are doing collagen made from bacteria that is exactly the same collagen as ours. It's very bioavailable," she shares. "I really believe biology is the design tool of the future. We're going to see a lot made through biotech."
The science-y stuff isn't just for hardcore nerds. Cutlan suggests skincare consumers are increasingly deciphering biotech ingredients to determine what works best for them. "What's so great now is that the consumer can research any ingredient, and they want to learn," she says. "They turn everything over, and they look at it. That warms my heart because I've been an ingredient person forever."