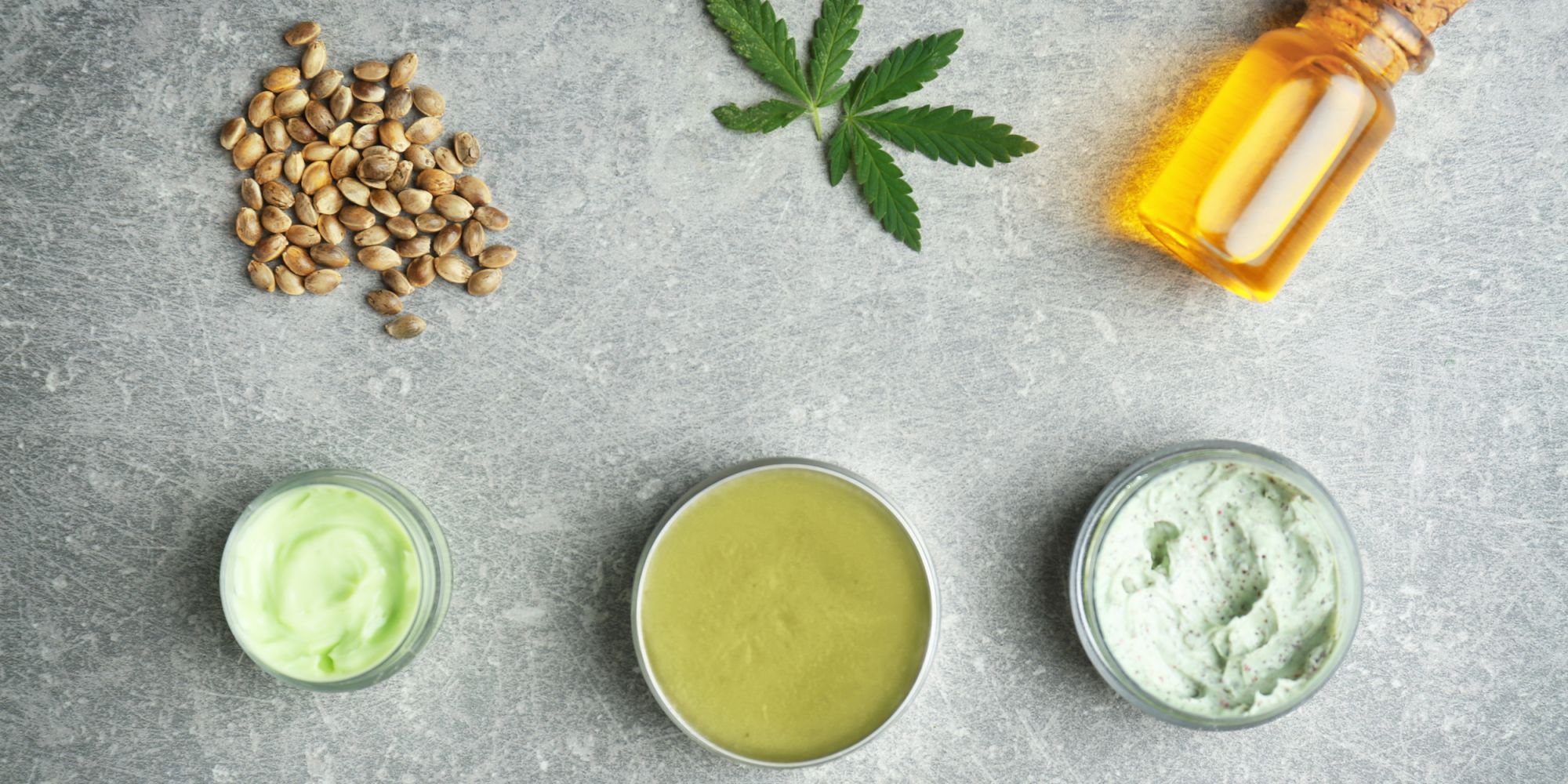 Beauty Brands Navigate The Legally Murky Waters Of Selling CBD Products Online
On Feb. 19, CBD chocolate maker Not Pot sent an email to customers that ironically may have caused them to want more of the company's hemp-infused heart-shaped treats.
"It's come to our attention (and disappointment) that our payment processor will no longer support our subscription business," the email read. "When we asked them why, they said, 'Hemp is too risky. Banks no longer want to underwrite these high-risk transactions.' We didn't know how to tell you, our loyal customers, that our products are considered 'high-risk,' somehow lumped into the same category as firearms and adult entertainment (crazy, right?)."
Not Pot's fate isn't so crazy, it turns out. It's one of a soaring number of companies selling products with CBD, or cannabidiol, that have been cut off from payment services. These companies find themselves in a legal gray area that's made it challenging to decipher the online boundaries of the CBD business. CBD can be derived from marijuana, but for beauty purposes is primarily derived from hemp. Hemp has very low levels of THC, the physiologically active element of marijuana. 
Eight states currently permit recreational use of marijuana, and 30 authorize usage in some manner. On the federal level, 2014's Farm Bill Act allowed for industrial hemp to be researched and grown. Then, in 2016, the federal government classified CBD from marijuana as a schedule I narcotic. In other words, that form of CBD was lumped in with heroin and LSD as an illegal substance. Earlier this year, Attorney General Jeff Sessions made the federal law enforcement effort against marijuana a high priority in a reversal of an earlier directive easing that effort. 
Many e-commerce payment gateways and the federally-backed banks funding them have decided to drop retailers and brands they discover to be selling CBD products of any kind, face creams and chocolates included, out of concern the products could be considered illegal. Shopify, a leading e-commerce solution provider with a payments arm, is among these platforms ending payment relationships with CBD products vendors. Not Pot was severed from Shopify's payment gateway.
Asked by Beauty Independent about Not Pot, Samantha Tam, a representative for Shopify, stated, "While we do not comment on individual merchants, Shopify's Acceptable Use Policy (AUP) describes the activities that are not permitted on the Shopify platform. We investigate material reported to us and take action if it violates the AUP."
Patrick Goggin, a senior attorney at Hoban Law Group, who has been working in the cannabis and industrial hemp industries for over 20 years, explains financial institutions have become extremely jittery when it comes to CBD products. He says, "Due to confusion, lack of clarity and limited guidance from courts, financial institutions are going to err on the side of caution."
Jessica Assaf, leader of the the pro-cannabis community Cannabis Feminist, agrees confusion is at the source of the problem. "It's the federal laws. In the state of California, we have recreational cannabis, and it's not a problem. It's legal in over half the country, but yet it's still classified as a Schedule I drug with no perceived medicinal benefits," she says. "So, the CBD is still up for debate. It's not concretely classified within the federal government."
The ramifications of financial institutions' actions are profound for companies looking to sell CBD products online. CBD beauty brands Cannabliss Organic and Crave Skincare have confronted myriad banking woes. They've been kicked off a string of payment processors and have had their bank accounts frozen with zero warning. 
"I had a [business] account with Chase Bank, which I had for 10 years. I went to deposit a check. They had closed my bank account and cut me off with Authorize.net merchant processing, and put me on a list," details Janet Schriever, founder of Crave Skincare. "I can't even get a merchant processing account if I wanted to because I'm on a list that says that I was selling prohibited materials."
Prior to her troubles with Chase and Authorize.net, Schriever was also booted from Squarespace's payment gateway, Stripe. The processor WorldPay later shut her out upon building a new website with the e-commerce platform WooCommerce. 
Cannabliss Organic founder Melissa Christensen tells similar stories. "When we first applied for a merchant account about two years ago, we got approved, and we integrated with Authorize.net," she recalls. "All of the sudden I noticed charges not going through, so they cancelled us, no notice, no explanation. Obviously, it was because of the CBD. From there, we were scrambling. We applied for a few other what they call 'high-risk' [gateways]. They do cigarettes and porn, and they said that they could accept CBD, but we went through the application process and, after two or three months, it never happened. Then, we tried a European bank, and that didn't work."
Some card processors try to prevent banks from recognizing purchases of CBD-based products through the nefarious practice of recoding the transactions. "There's processing companies who specialize in this," says Schriever. "They're basically lying. It's not on the up and up with the government. You use those at your own risk."
David J. Bartone, a lawyer whose firm specializes in e-commerce, credit card processing and credit reporting, suggests those hiding CBD transactions will be found out. He singles out a company named G2 Web Services that expertly identifies miscoded sales. "If you say that you're in the business of selling apples, but you're actually selling oranges, they'll be able to detect that. Then, they notify the bank and the processor, then they take a closer look at what's being sold," says Bartone.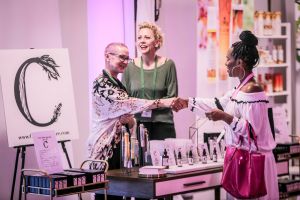 As Schriever is well aware, companies selling CBD can be placed on a list called the MATCH List to their detriment. MATCH List was initially used to ban merchants caught engaging in blatantly fraudulent activity. In recent years, though, the list has been used more aggressively, leading legal experts to assert financial institutions may be overstepping their bounds.
"A lot of legitimate merchants are getting [placed on MATCH] right now. Not all merchants who are placed on MATCH deserve to be," says Bartone. "It's been misused, and it's preventing a lot of merchants from being able to conduct business even though they're legitimate. I think the line has to be drawn."
Bartone contends there is insufficient due process for those being placed on the MATCH List. Once on the list, a merchant is not able to obtain a merchant credit account for at least a five year period. It's very difficult to get off the list before the five years are up.
"It's one thing to not want to process payment transactions for a particular merchant type, it's another thing to try to prohibit them from getting another merchant account from somewhere else," says Bartone. "I really do think the MATCH List is something that is a trade libel and something that is also used as a potential extortion tool in many respects. To drive someone out of business, I think, has legal consequences."
With the option of another U.S. merchant credit card account not available to her, Schriever has been forced to implement more onerous online payment protocols. "There's e-check, which is a virtual check system," notes Schriever. "Basically, [the customer] takes a check, voids it and put all that check information into the terminal. It's not hard, but, with that system, there are certain banks that will refuse them because it's not a normal sort of payment system."
Schriever continues, "The biggest thing is that [customers] look at my business with skepticism now because it's like, 'Why can't she take a credit card? What's wrong here? This is weird; I don't like giving my checking information.' It's totally secure, but people don't get it." The financial impact on her business is huge. "With new people, I will probably have 30% of them that don't follow through with payment because it's just weird," says Schriever.
Some CBD product vendors are turning to overseas processing companies that are not under the U.S. government's jurisdiction to accept credit card payments online. "I'm looking into the overseas [processors] because I don't have another option," says Schriever. Overseas services can be costly, though. "They will charge anywhere from 5% to 10%. That's just the fee per transaction," reveals Schriever. "Many of them also want you to put money in an escrow account. It costs you way more." In comparison, Shopify swipe rates are as low as 2.4%.
To avoid steep fees, CBD brand-focused Verde Distribution only accepts checks. "For bigger companies, it's hard with credit card processing, but [it's] even harder for distribution companies and smaller companies because we are working with a small margin," says Hattie Yarnell, director of marketing and sales at Verde. "On our website, we started out [with] Square and PayPal, but when I found out that they don't want to process hemp and CBD products, I quickly deleted that. So, the majority of payment that we take is checks. It takes up a lot of time having to track down payments."
PayPal has emerged as an online payment solution for some CBD brands spurned by credit card processors. "We just use PayPal. They did suspend us, and I had to give them an explanation. 'We're legal. We don't have THC in the product.' They seem to be the most liberal out of everyone," says Christensen. "The payment gateways were trying to use [the federally-regulated] banks — Chase, Wells Fargo — and none of them are going to touch this, not yet anyway. Even though it is legal in 50 states, they don't want to deal with it. We can't even get on Amazon because of the CBD in the product."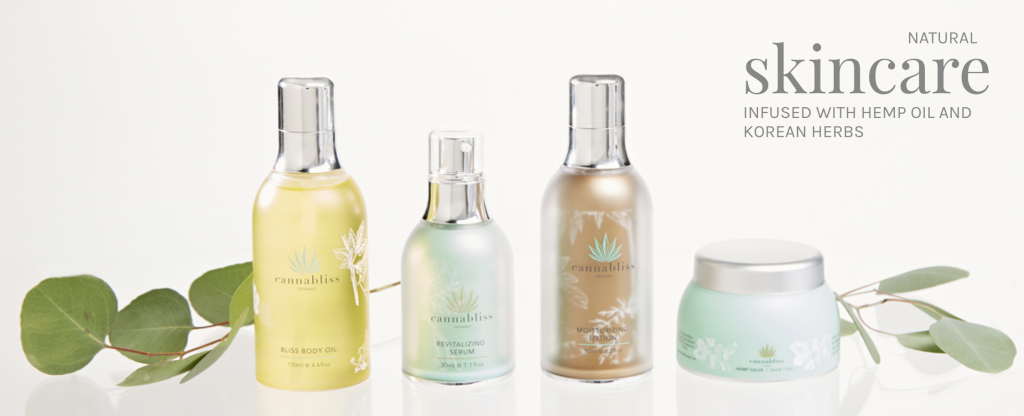 Assaf, who sells a cream and face oil on her site containing hemp flower, was forced to implement PayPal after being suspended by Square, although she underscores PayPal is far from a sure thing for CBD companies. "I've talked to a lot of brands where even PayPal randomly freezes their account and freezes all funds [or] shuts down their account, and hundreds of thousands of dollars are locked in PayPal. So, it's very complicated," she says. "There are a lot of factors making it really impossible for consumers to understand and access this plant medicine." 
Last month, Hobin Law Group presented oral arguments to the 9th U.S. Circuit Court of Appeals in San Francisco in the Hemp Industries Association's petition challenging the U.S. Drug Enforcement Agency's rule declaring marijuana extracts controlled substances. The firm says it could be months before an opinion is released.
With legal and financial hurdles still omnipresent, companies often change the verbiage on their sites to steer clear of government scrutiny. Goggin recommends they move away from the use of the term CBD. He advises they call CBD products "full spectrum hemp products."
Yarnell is noticing brands are increasingly tweaking wording in this way. "People are changing the verbiage to activated hemp extract because it does need to be clear that what is being used in these products contains less than .3% THC, which classifies it as industrial hemp," she says.  "It's not coming from the cannabis plant. It isn't illegal."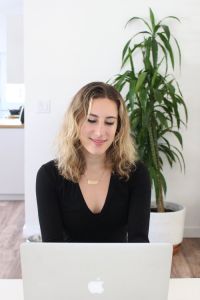 Assaf points out that there are issues that arise from this verbal Band-Aid. She decries it's not a real substitute for legal reform. "Hemp is so misunderstood. Dr. Bronner has been talking about hemp forever. No one really cares about hemp, it's not sexy, it's not cool, it's not understood. Also, there's a difference between CBD, hemp and hemp oil that you can buy at Whole Foods," says Assaf. "So, there's just a lot of confusion. CBD is so scrutinized because of this vagueness and gray area that it's almost impossible for brands to even tell the consumers what's in their product or what their product is because we have to be secretive about it."
Cannabliss' Christensen can't cloak the ingredient fueling her products by refreshing the words to describe it — and she's OK with that. "I know some companies have rebranded, but we are Cannabliss. There's no hiding it. When this does go mainstream and is accepted everywhere, we're going to be ready," she says. "The CBD is what makes us, so why am I going to hide that when that sets us apart? CBD is here to stay."
Indeed, the $9 billion cannabis industry doesn't appear to be going away, thanks in part to tenacious CBD brand founders. "Most people who are in my position, they look at it and say, 'Oh, god. I don't have the stomach for that,'" says Schriever. "Then, there's those of us that got so fired up about the situation that there's no way I'm giving up. I'm just like, 'No, that's not going to happen.'"
TAKEAWAYS
As a result of legal gray area created by conflicting cannabis legislation, e-commerce payment gateways have decided to drop retailers they discover to be selling CBD products of any kind out of fear the products could be considered illegal.

The ramifications of financial institutions' actions are profound for brands trying to sell CBD products online. They've experienced being kicked off several payment gateways and have had their bank accounts frozen and/or closed.

PayPal has emerged as an online payment solution for CBD brands.

Last month,

 

oral arguments were brought before the 9th U.S. Circuit Court of Appeals in San Francisco in a petition challenging the DEA's rule determining that marijuana extracts are controlled substances. 

Until a clear consensus on the legality of

cannabidiol products

is reached, many companies are changing the verbiage on their sites to stay away from the word CBD in an effort to avoid government scrutiny.