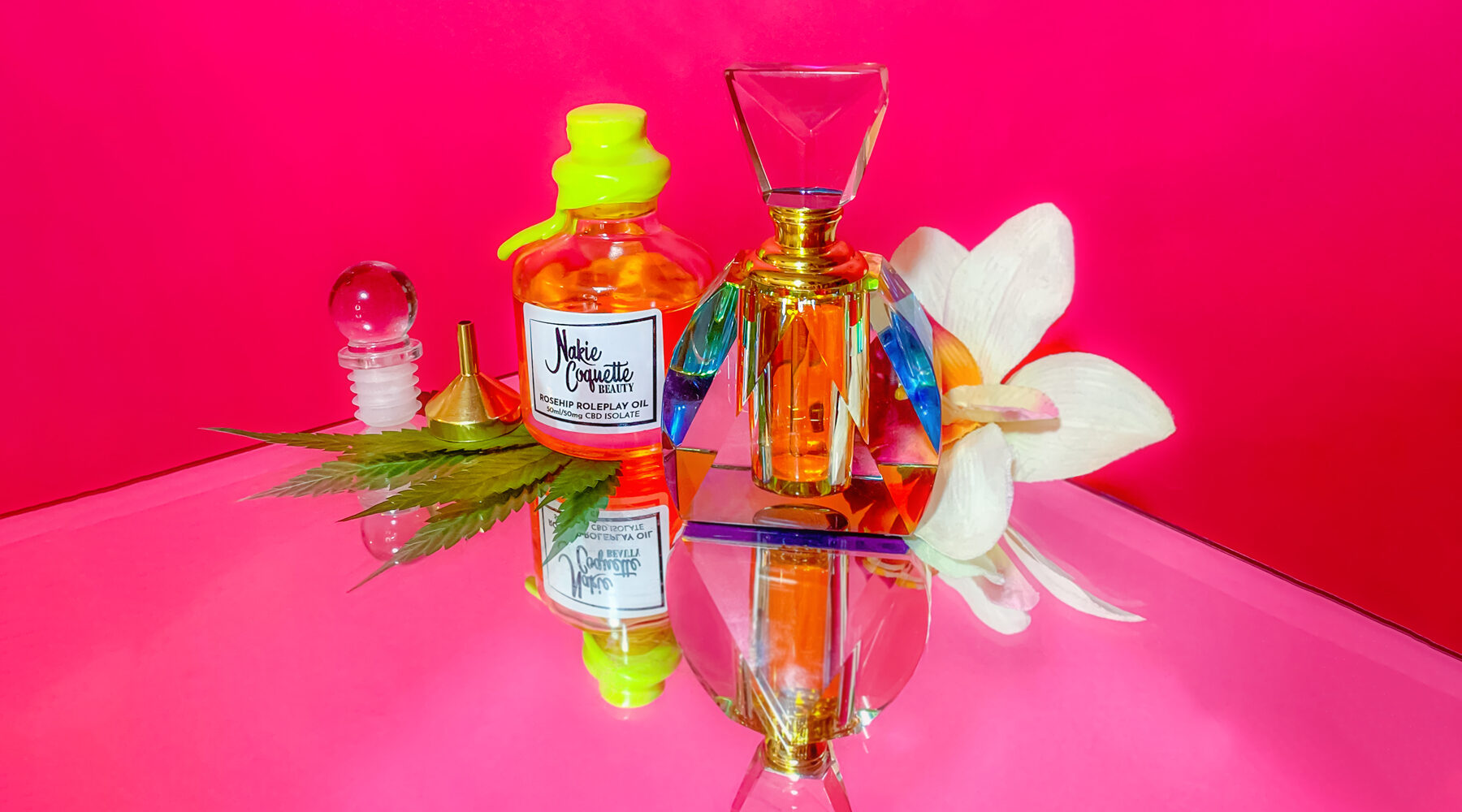 "Standing The Test Of Time": CBD-Infused Skincare Brand Nakie Coquette Debuts With Collectible Face Oil
As the pandemic carries on, beauty brands are emerging that came to fruition thanks, in part, to the realities of life during it.
For some new beauty entrepreneurs, previously unimaginable free time spurred them to make the leap. 
For others, coronavirus was a wake-up call that there's no guarantee of infinite tomorrows, and it convinced them to seize the moment.
For best friends and moms Jessica Penzari, a seasoned public relations professional, and Niki Schwan, a style expert and fashion designer, the move to the beauty industry resulted from a mix of both reasons. Penzari, nearly 40, and Schwan, nearly 50, found themselves out of work due to the pandemic, and they decided to act upon the opportunity that gave them to join forces from across the country to launch Nakie Coquette. 
Intended to marry luxury and sustainability, the clean CBD skincare brand debuts today with Rosehip Roleplay Face Oil. The limited-edition product is housed in a refillable crystal bottle. Only 500 have been made. The 12-ml. bottle retails for $186, complete with wand applicator as opposed to a dropper. An apothecary-style 50-ml. refill of the oil is available for $126 and features a cork stopper covered in hand-poured wax to avoid the use of plastic. The items are available direct-to-consumer on the brand's e-commerce website.
"In every facet of my life, I am a collector," says Schwan, who, in her 20s, launched the retro clothing line Lura Starr at Henri Bendel, Fred Segal and her own Los Angeles boutique. "I know how to create something really beautiful on a budget, and I'm constantly in the thrift stores finding these vintage cosmetic containers and bottles, and they are standing the test of time, no plastic, just beautiful well-made items, and that's hard to find and hard to get produced in today's market. Our goal is to create these containers that have this classic beauty to them that you wouldn't dare throw away. You're going to leave this on your fireplace or your vanity."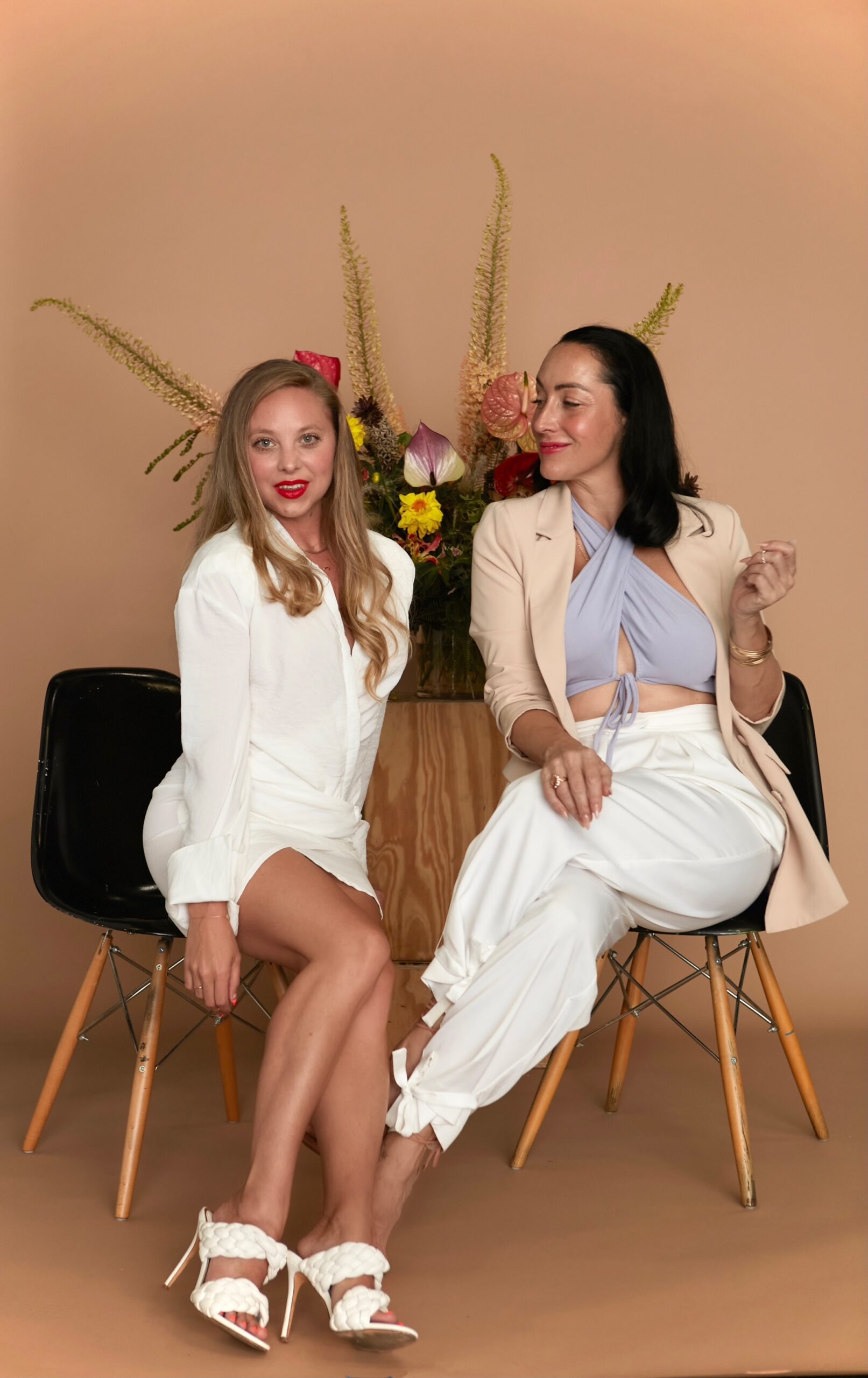 Equal care was given to what goes in the eye-catching bottles. Containing seven ingredients, Penzari describes formulation of Rosehip Roleplay Face Oil as "clean AF." Its hero ingredient is CBD isolate. The ingredient is blended with jojoba, squalane, jasmine and vitamin E. The product is vegan and certified cruelty-free by Leaping Bunny. The raw material sources are hyperlinked on Roleplay's product page. Its name Roleplay is a nod to its versatility. Roleplay isn't merely for the face. "It can be used anywhere that needs a little bit of opulence," says Penzari. "I used it on my hair today."
Nakie Coquette is self-funded. The co-founders decline to disclose the exact amount they've spent thus far on the brand, but Schwan says it's in the five figures. The duo don't plan to raise capital until at least 2022, and they're taking a measured approach to product launches until then. "Our goal in the beginning phases is quality over quantity," says Schwan. "We want to introduce one product at a time. We want it to be very purpose-driven, having a full refill system and so many other key components as far as the product itself. We are taking it slow and meaningful, and we want to be really transparent about everything."
Schwan and Penzari opted for a face oil as Nakie Coquette's inaugural product to supply customers the most bang for their skincare routine buck. "We knew we can't afford to develop a whole system of cleanser and this and this and this and this, and we also didn't want someone to feel like you have to use a whole system to get the benefits that you need and deserve," says Penzari. "We were like, 'What product can we work on developing that can work with your existing products that doesn't rely upon being one of a group of five, you know?' We want to create products that help women glow without makeup."
Nakie Coquette's second drop will be a pair of balms, one is a colorless variety that can applied on lips, hands, face or anywhere that needs extra moisture. The other balm will be enriched with goji berries for a subtle red tint. The balms will be encased in vintage-looking collectible and refillable mirrored metal compacts. The price of the initial system is to be determined, but the founders are projecting it will be in the $120 to $150 range. 
No stranger to bringing luxury consumer goods to market, Schwan is treating the next few months as a warm-up for the holiday season. "We're launching end of summer, but our push is for holiday. We hope that by holiday time, in a couple of months, people will know enough about us to start ordering," she says. "By then, we'll have another product as well as multiple other SKUs interspersed."