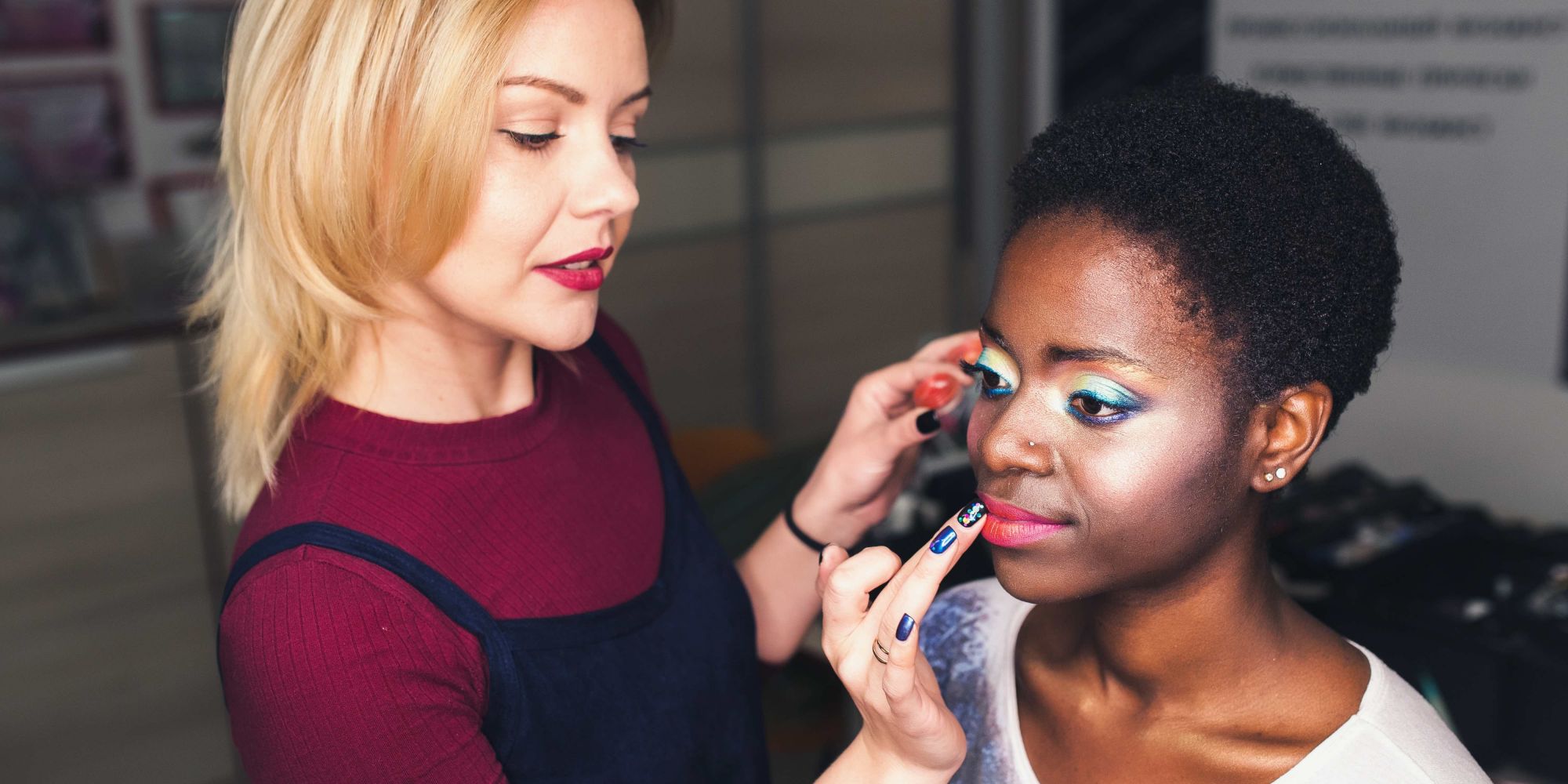 Are Indie Beauty Brands Left Out As Makeup Artists Become Major Influencers?
In the weeks after she launched Kosås in October 2015, Sheena Yaitanes busily reached out to actresses and makeup artists to persuade them to try the beauty brand's lipsticks for red carpet events, where she believed their flattering, wearable shades would be perfect complements to the bright lights and brilliant fashions.
Kosås promptly made it into the hands of two notable makeup artists, but neither would mention the brand's name publicly. "I had approached an actress who works with a prominent male makeup artist. The male makeup artist said, 'No way, it's not going to happen. I can't be seen using a brand that's unknown. It's going to hinder my ability to work with big brands,'" recounts Yaitanes. "I wasn't expecting that to happen. I didn't really get the business of buying credits to a face."
Yaitanes didn't throw in the towel. She scoured portfolios to identify makeup artists with styles that matched Kosås' sensibilities, dropped off packages of products personally to agencies that represent makeup artists, including Cloutier Remix, The Wall Group and Starworks Artists, and networked in Hollywood circles to connect with face painters. In December 2015, Kosås scored its first significant makeup artist victory when Monika Blunder applied its lipstick on Emilia Clarke and cited the brand on social media.
"By her doing that, it gave permission to all these other makeup artists to jump on board. Those makeup artists had been using it, but they hadn't come forward to talk about it," says Yaitanes. Kosås's makeup artist efforts, albeit arduous, have been worthwhile. "It does directly affect sales at the moment and, each time, it legitimizes the brand a little bit more," says Yaitanes. "We get on the radar of other makeup artists. It helps builds relationships with makeup artists for more placements, and it gives our retail partners something to talk about with their customers."
With the social media spotlight squarely on makeup, celebrity makeup artists have become hot commodities, and the steep prices large cosmetics companies pay them to employ their brands' products on the flashiest nights of the year like the Academy Awards, Golden Globes and Emmys squeeze out smaller players. The emerging brands that have been successful in scoring the attention of famous makeup artists are persistent in their pursuit, experiment with strategies wealthier rivals generally ignore, and play the long game in the process.
"It's getting more competitive every minute. Social media is more and more important, and plays a bigger role in building awareness of brands and defining whether a brand is cool and trending. As makeup artists become influencers themselves, they wield more power. It's changing the dynamics," says Skyn Iceland founder Sarah Kugelman. "There are only so many makeup artists that have huge followings, so there is more competition to work with them."
A beauty brand will pay an in-demand makeup artist $60,000 to book him or her for the three-month period encompassing the Golden Globes, Screen Actors Guild Awards and Oscars, according to Jordana Holdridge, director of brand relations at Forward Artists. She estimates securing a makeup artist for a single movie awards show runs roughly $10,000. Without the marketing budgets to cover those costs, small brands predominantly rely on handouts to makeup artists to spread the word about their products.
Holdridge believes there is room for budding beauty brands on the red carpet. Even if makeup artists have agreements with huge brands, the contracts allow for them to incorporate one to two brands that tread on different beauty turf. "They can be virtually unknown brands because they aren't competitive with the larger brands they have deals with. It is really, really possible for smaller brands to be mentioned in these situations," says Holdridge.
With authenticity paramount as career currency, many makeup artists endeavor to balance allegiance to brands they may be getting paychecks from with interest in innovative and unique products. Discussing breakdowns of makeup looks that are sent to beauty editors filled with a single brand's products, Holdridge says, "It's not real. You know they are being paid for it, and it doesn't look good. It discredits the artist." She stresses, "A good agent will make sure that, in the deal, they can pepper in other brands and products."
A makeup brand can split the costs of putting a makeup artist under contract by teaming up with a skincare brand, a maneuver making celebrity makeup artists more tenable for smaller brands. Holdridge points out Sisley Paris and Glossier worked jointly with makeup artists on looks. "One didn't cannibalize the other because they weren't competitive," says Holdridge. "It really depends on what you are trying to push at the time." Beauty Independent contacted Glossier for comment, but didn't receive a response.
Beauty brands without enormous marketing budgets enter the award show fray by partnering with makeup artists on the rise or without massive social media audiences. Skyn Iceland paid Julia Louis-Dreyfus makeup artist Karen Kawahara, who has 1,209 Instagram followers, what Kugelman describes as a "nominal fee" for the Golden Globes. The affiliation with Kawahara paid off handsomely with Louis-Dreyfus posting a picture on Instagram sporting Skyn Iceland items on her face as she prepped for the award show.
"It was one of the most successful weeks we ever had. There is no question it can drive sales, but it doesn't always drive sales," says Kugelman. "There are a lot of things that have to come together. The media has to pick up the post. We have to be tagged or identified, and the press has to mention that it is our product to have a result at retail. It has to be the right artist, the right talent, and you have to be able to be see the product."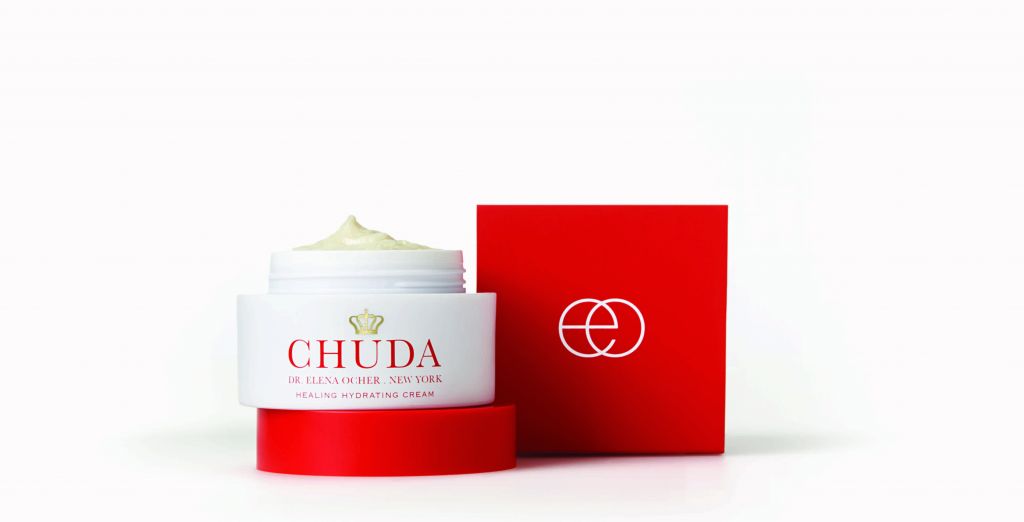 In general, Chuda Skincare seeks up-and-coming makeup artists who Jane Terker, founder of Beauty Innovation Group and a Chuda consultant, called micro-influencers of the makeup artistry world. "By doing our research on micro-influencers, we are able to find the right fit for our product and voice," she says. "While they may not be the largest household names, they still have a highly engaged, loyal audience who follow them for their trusted advice." Terker adds, "On a regular basis, we organically seed products to all makeup artists, even the largest ones. While this doesn't always yield results, you never know what could happen when your product falls into the right hands."
EX1 Cosmetics, a makeup brand used by the makeup artists Vincent Oquendo, Melanie Inglessis and Kathy Jeung, doesn't shell out mega bucks over the award show season, but does make sure makeup artists are equipped with its products. Brand founder Farah Naz indicates the investment in product seeding is sensible because exposure from makeup artists flows to the bottom line. "It definitely does give sales a boost. Quite often the look will get picked up by the press or shared by influencers, giving it even more traction," she says. "The value add in terms of brand building is immeasurable."
Holdridge is a proponent of nascent brands linking with nascent makeup artists for prolonged terms rather than specific events. "What I think that the brands should be doing is getting artists under contract right away because it locks them into growing together and having an artist who is there with them from the beginning, working with them on building their brand and their aesthetic," she says. "You get somebody year-round. It's not a one-off."
Amid the high season for award shows, though, indie beauty brands can find spaces in the crowds during off-peak stretches. Madeline Leonard, director and owner of Cloutier Remix, notes makeup artists are typically contracted the award show days, but smaller brands can make their presence felt following or prior to those days. Holdridge says the night preceding the Oscars can be cheaper for companies to participate in and isn't as cluttered with brands as the day of the Oscars. But indie brands tend to steer clear of the packed awards periods altogether to have impacts during less feverish periods throughout the year.
"The Oscars, Emmys or Golden Globes get so noisy with so much buzz. Brands pay a lot for something, and it might be a really quick hit that gets lost in all the noise. Things that come outside the season like premieres, press events and editorial shoots can be really good," says Yaitanes. Leonard agrees, saying, "Around the award shows, it's a frenetic and busy time of brands trying to reach artists. Personally, I don't think it's the best time if you are an indie brand trying to get traction."
Skyn Iceland courts makeup artists long before splashy events. Kugelman details the brand establishes ties with them as television shows such as Blackish, Scandal, Modern Family and Pretty Little Liars are filming. It sends representatives to sets to drop off products and check in on the needs of the crews as frequently as weekly. "By the time award season comes around, we have already spent a lot of time with the people on the show and given product to them. It creates more natural relationships than a big brand that hires an agency to get coverage during an award show," says Kugelman.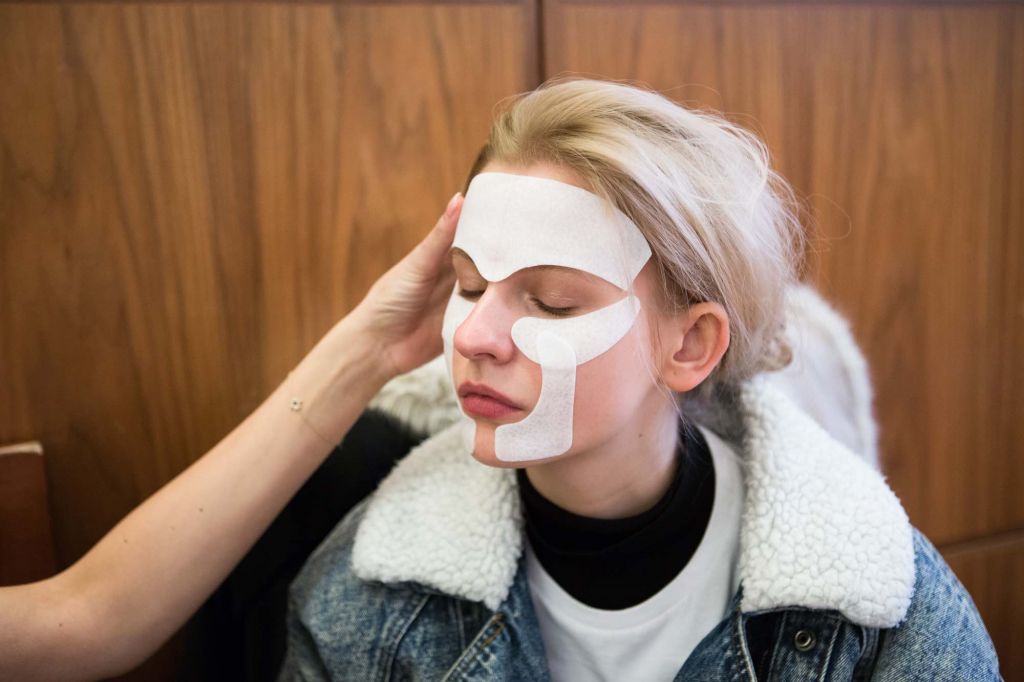 Another avenue for indie beauty brands that Leonard recommends is makeup artist master classes. Celebrity makeup artists the likes of Mario Dedivanovic, Hrush Achemyan, Scott Barnes and James Vincent put on master classes, and brands can sponsor them and insert products into gift bags given out at them. Also, Leonard encourages small brands to touch base with makeup schools and hold events at makeup schools.
Pounding the makeup artist pavement tirelessly seems to produce fruitful outcomes. "I have stuck to the strategy of casting a wide net," says Yaitanes. "Sometimes the biggest artists end up being totally open to small brands. Fiona Stiles is very open to small brands. There are advocates for small brands. You don't always know who they are going to be, so that's why it makes sense to cast a wide net."
TAKEAWAYS
Small beauty brands are fighting uphill battles to gain the attention of celebrity makeup artists because those artists are associated with large brands, particularly during key events. Even when the makeup artists aren't linked with big brands, they may be gunning for lucrative deals and don't want to deter them by appearing too cozy with a little brand that's not paying them.
Well-known makeup artists are influential social media personalities, and makeup artist placements can be sales drivers for brands. Skyn Iceland worked with Julia Louis-Dreyfus's makeup artist Karen Kawahara during the Golden Globes, which resulted in the actress posting a picture on Instagram sporting the brand's products. That post led to one of the biggest weeks for sales that Skyn Iceland has experienced.
If emerging beauty brands believe exposure from makeup artists is important, they should pursue strategies large brands tend to overlook. They can strike deals for times that aren't the most coveted such as before or after award shows, partner with other brands on makeup artist contracts, forge relationships with rising stars on the makeup artist scene, and get involved with makeup artist master classes and makeup schools.