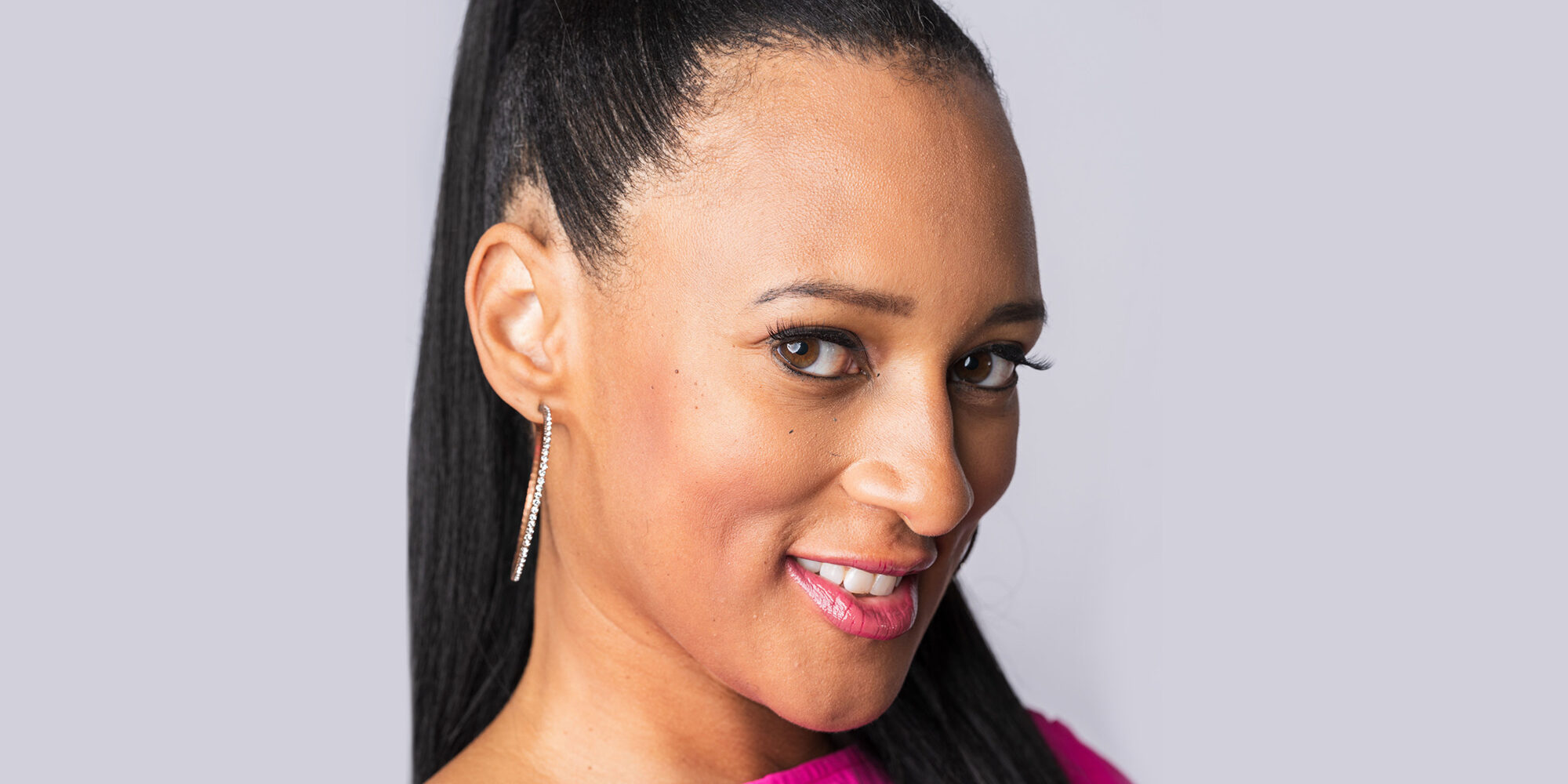 Chris-Tia Donaldson, Founder And CEO Of Haircare Brand Thank God It's Natural, Dies At 42
Thank God It's Natural founder and CEO Chris-Tia Donaldson, who championed natural hair and haircare, died on Saturday at 42. The cause of death was complications from a long battle with breast cancer.
Donaldson's death was announced on her personal and brand Instagram accounts by her niece Aris Singleton, finance and human resources manager at TGIN. "TGIN and the TGIN Foundation has lost a leader and a visionary, and the world has lost a selfless, beautiful human being," said Singleton. "Chris-Tia lived a life of service and was a force to be reckoned with inside and outside of the beauty community. Through her passion and purpose, she redefined beauty and created a community of women empowerment, teaching us the importance of advocating for ourselves, especially our health."
Donaldson faced many challenges and took many risks. A month after she graduated from high school, non-Hodgkin lymphoma claimed her mother's life. "The experience made me resilient," Donaldson relayed to Crain's Chicago Business. "Someone told me I'm like a rose that grows out of concrete."
Donaldson, a native of Detroit, would go on to receive an undergraduate degree in economics from Harvard University. During her college years, she began to realize there weren't a ton of products for textured hair. Despite the lack of products, in 2003, she decided to ditch chemical relaxers and sport her natural hair.
The decision wasn't without peril. Donaldson, founding president of the Harvard Black Alumni Society, earned a law degree from Harvard and practiced at the prestigious law firms Sidley Austin and Jenner & Block prior to becoming in-house counsel Oracle Corp. She wore her hair naturally when it was less common, particularly in corporate settings.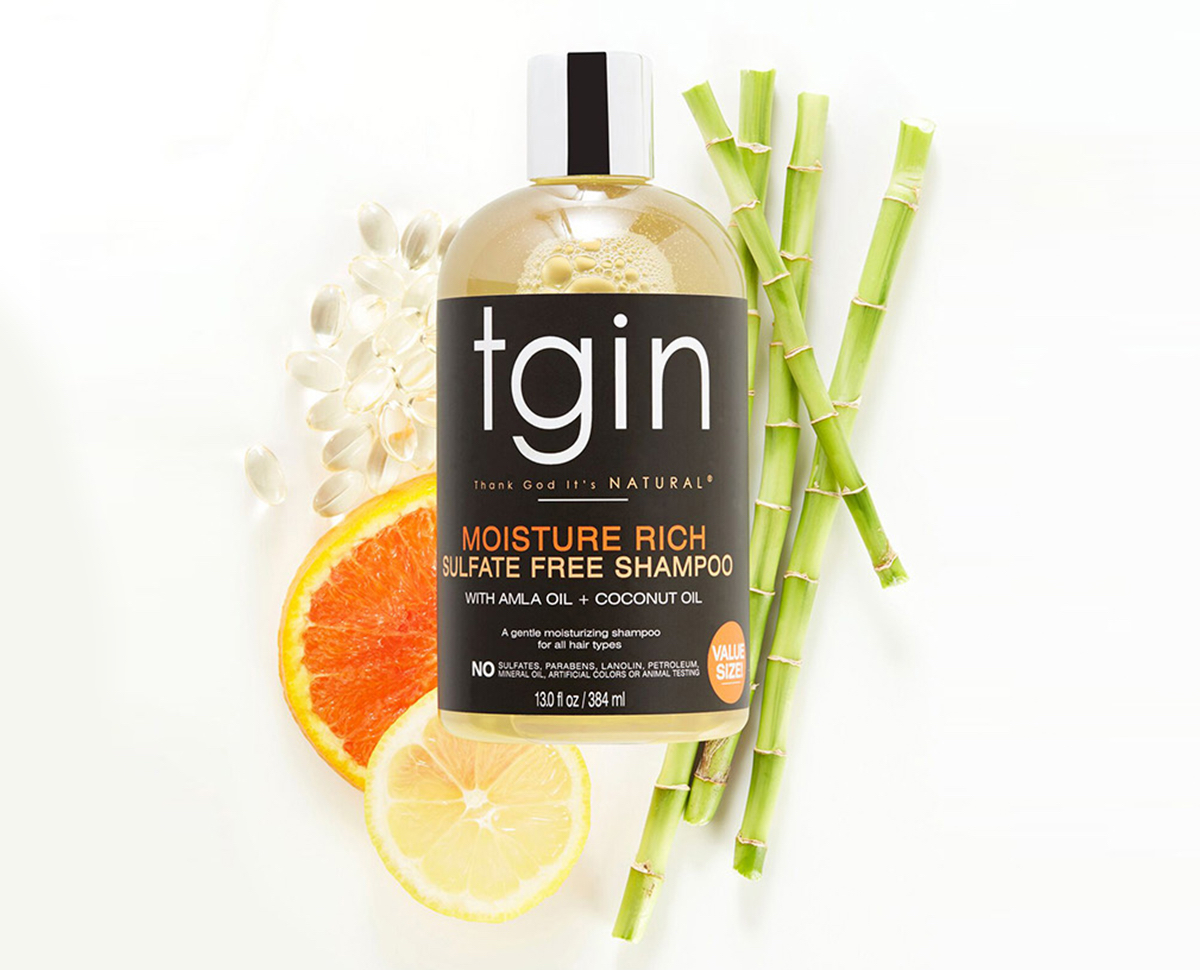 In 2010, Donaldson's first book, "Thank God I'm Natural: The Ultimate Guide to Caring for and Maintaining Natural Hair," was published. It delved into her natural hair journey, and offered haircare advice from celebrity hairstylists for the likes of Jill Scott, Lauryn Hill and Erykah Badu. It became the No. 1 natural haircare book on Amazon. In 2019, Donaldson released a second book, a memoir called "This is Only a Test."
Following the first book, people repeatedly asked her whether she'd do her own products. In 2013, she began selling products. According to information provided to Crain's Chicago Business, she funded TGIN with $40,000 in savings as she was working at Oracle.
Hitting the market as natural haircare was gaining ground, the brand crossed $1 million in sales by 2014. Donaldson frequently described 2015 as her best and worst year. In March of 2015, Target picked up TGIN for 250 stores. In December of 2015, she was diagnosed with breast cancer. "During that time when I was just focusing on my health and going to chemotherapy and lying on my couch eating applesauce, our sales doubled," Donaldson told the television station WGN. "And the number of doors that we got into quadrupled."
She emphasized to Huffington Post that "being a CEO actually saved my life." She had good health insurance and the ability to seek medical care at the best hospital she could find. Donaldson created the TGIN Foundation to support uninsured women undergoing treatment for breast cancer, and spotlight racial disparities in health outcomes and the importance of early detection of cancer.
Donaldson elaborated to Huffington Post, "I had the team in place to run the company while I pulled back. They knew what I was going through. They let me know that they 'had it.' Having people willing to let you know that they got you, that took a lot off of me mentally and emotionally. To know I didn't have to worry about every detail."
"Chris-Tia lived a life of service and was a force to be reckoned with inside and outside of the beauty community."
Today, TGIN's team is in place to run the Chicago-based brand going forward. Its products are currently available in thousands of doors at retailers such as Target, Sally Beauty, Ulta Beauty, Walmart, CVS and Walgreens. It's available on Amazon as well. Among TGIN's bestsellers are Honey Miracle Cream Hair Mask Deep Conditioner, Miracle RepaiRx Deep Hydrating Hair Mask, Twist & Define Cream, Jamaica Black Castor Oil Serum, Rose Water Curl Defining Styling Gel and Argan Replenishing Hair & Body Serum. Its prices largely range from $2.99 to $29.99.
In social media posts reflecting on Donaldson, Romina Brown, founder of boutique consultancy Strategic Solutions International, wrote, "She formed a team and built a power house brand that has grown to more than $5MM in sales. Up 77% in sales, TGIN continues to thrive at retail and her legacy will live on."
Also on social media, natural hair platform AKAs with Natural Hair wrote of Donaldson, "Her product line Thank God It's Natural gave us natural hair beauties a sigh of relief once it launched and continued to this day. She knew exactly what we needed." In an Instagram post, natural hair video network Mane Moves Media said, "We remember her fondly as she always made time to connect with members in the natural hair community to hear about how she and her team could make our lives better. It was important to her to create space to really listen."
Pamela Booker, founder of haircare brand Koils by Nature, met Donaldson in Washington, D.C., in 2010 when Donaldson was on a book tour. The two stayed in touch. "She was a smart, funny, beautiful smile. Even when she was diagnosed with cancer, she was still moving in this industry," said Booker. "I could call or text her, and she would always be there for me, and I would be there for her. Chris-Tia's legacy will be women continuing to advocate for themselves, especially our health."
In an interview shared on TGIN's website with Jamie Fleming-Dixon of online magazine Fly, Female & Fabulous, Donaldson talked about her work ethic, faith in God and constant problem solving. She closed the interview with tips for her fellow entrepreneurs. Donaldson said, "A lot of people have a passion, but don't know how to turn their passion into a profitable enterprise. And my biggest advice would be to just start. You'll make mistakes, but over time things get easier and clearer. One of the hardest parts of starting a business is just starting it. Many people have a project that has been burning in their heart for years, but if they would just start researching and doing, they would find that God has equipped them with everything they need to be successful."