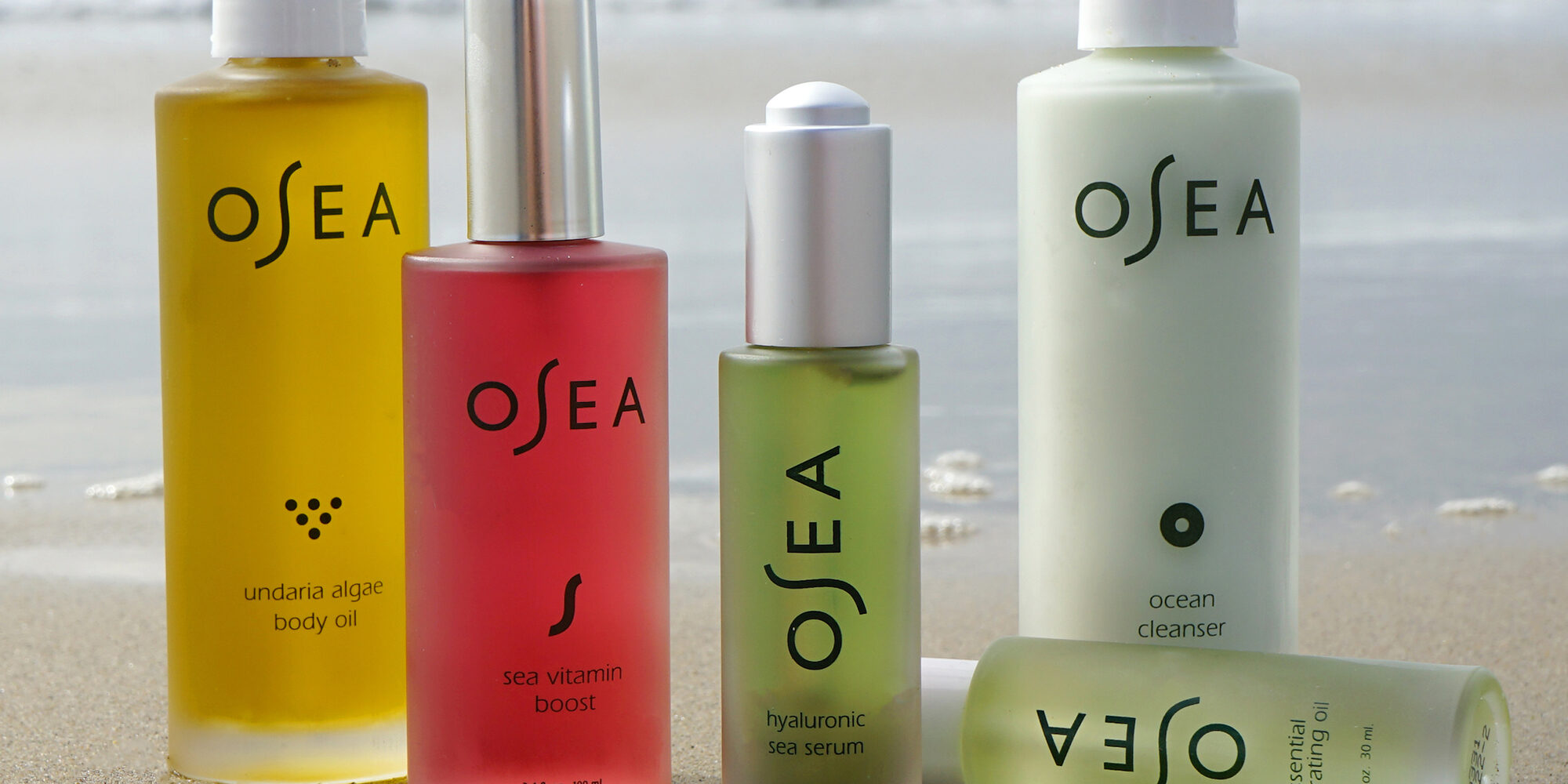 Clean Beauty Brand OSEA Takes Its First-Ever Investment From Cavu Venture Partners
OSEA has received a minority investment from Cavu Venture Partners, backer of Kite Hill, One Bar, Hippeas, Health-Ade and Guayaki.
The amount of the investment, which is the first the legacy clean beauty brand has received since its inception in 1996, wasn't disclosed. Over the next year, the money will go toward product development, and advertising and marketing efforts, notably the launch of an OSEA campaign. Vennette Ho, managing director at Financo Raymond James, was an advisor on the deal. 
Typically a food, beverage and nutrition investor, Cavu's skincare experience may be limited, but its record in the five years since its founding is impressive. The firm already has 10 exits under its belt, including Hims & Hers, Beyond Meat, Bai and Vital Proteins, a top-selling collagen brand that sold to Nestlé Health Science last year. CEO Melissa Palmer, whose mother Jenefer Palmer founded OSEA, explains Cavu is an ideal partner for the brand because the two organizations share values and complementary strategic strengths. She says, "Their commitment to brands that support a healthier world aligns perfectly with OSEA's values as we continue our mission to promote wellness through clean, sustainable beauty."
Jenna Jackson, principal, growth at Cavu Venture Partners, says, "We're impressed with the 25 years of commitment Melissa and Jenefer have poured into building this powered-by-the-sea skincare brand, and we are equally as impressed with the business they've created in both DTC and their continued expansion into wholesale. We saw an opportunity to strategically partner with OSEA to deliver on their mission to provide clean, performance-driven, vegan skin and body care products to more people, and we are excited to continue to help them realize that vision."
In addition to securing funding, OSEA has fortified its management bench by hiring Erin Cotter, formerly GM of beauty and wellness at Goop, as CMO and Melissa Mao, previously VP of sales at clean sunscreen specialist Coola, as chief sales officer. Palmer took over leadership of OSEA six years ago. 
The elder Palmer, a former spa director, started OSEA, an acronym for ocean, sun, earth and atmosphere, with the goal of promoting wellness through beauty by bringing safe and effective solutions to market. The brand began in her garage with six vegan products. OSEA has expanded its assortment into a comprehensive array of performance-driven products blending seaweed with active botanicals and essential oils. Today, the brand boasts 30 offerings spanning facial care, body care and beauty tools mostly priced between $38 and $88. Its sole stockkeeping unit over $100 is Advanced Protection Cream, a facial moisturizer that retails for $108 for a 2-oz. jar. 
OSEA reports that, driven by its social and influencer marketing, a majority of its sales are direct, and 40% of its DTC customers are repeat. Last year, its sales increased 115%. The brand initially sold its products in spas and, now, has amassed an enviable list of retail partners such as Goop, Revolve, Ulta Beauty, Nordstrom, Bluemercury, Neiman Marcus, Credo and The Detox Market. In 2018, OSEA opened a retail store-cum-spa in the Los Angeles neighborhood Venice. 
OSEA held out on external funding longer than many pioneering clean beauty brands like Indie Lee, Pai Skincare, Tata Harper and Vapour Beauty. Jane Iredale, another clean beauty leader, launched in 1994 and was purchased by San Francisco Equity Partners in 2019. W3ll People, Beautycounter and Drunk Elephant are other clean beauty players that have been acquired. 
"This is the absolute first round we've ever done, and we chose Cavu because they were so deeply aligned with our fundamental principles of better-for-you and plant-based products, which is the focus of their fund. We also felt that, strategically, their strengths as a firm in escalating marketing was something that really suited us," says Palmer. "We weren't looking for capital and didn't need it, but found a strategic partner that was aligned in ways that would truly benefit us and grow the Osea brand."