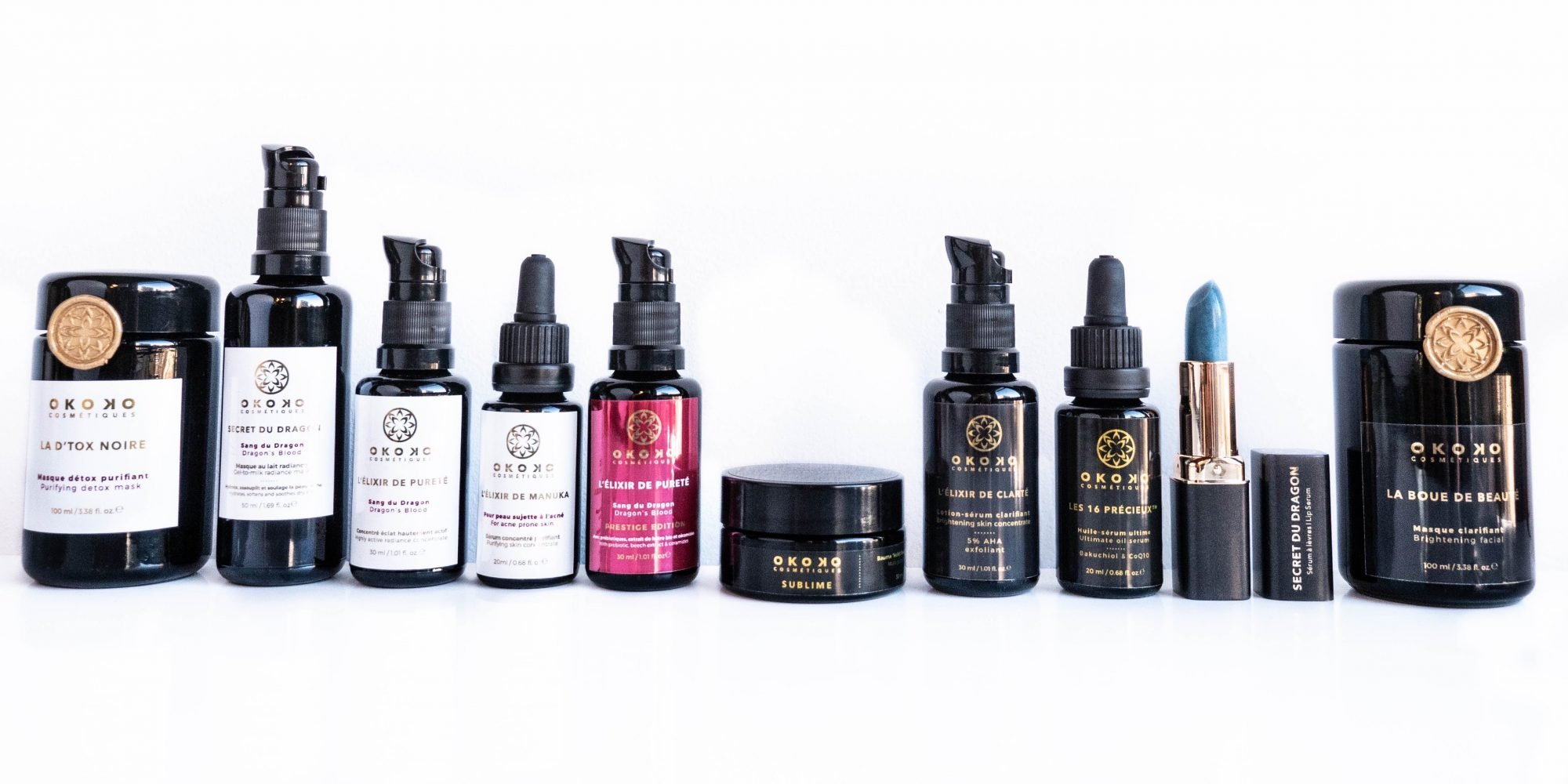 Clean Beauty Isn't Basic At Growing Canadian Skincare Brand Okoko Cosmétiques
Stricken with a medical condition that mimicked the symptoms of juvenile arthritis, Oyéta Kokoroko sought alternative healing methods after traditional medical treatments failed. Her holistic journey resuscitated her health and led to the launch of her green beauty brand Okoko Cosmétiques.
"I was introduced to a holistic doctor. We found out that the cause of my joint pain was too many inflammatory foods," recounts Kokoroko. "She helped me make changes, and I saw results very quickly. I was able to move again without problem, and I had this conscious moment when I realized how important it was for me to make better choices."
Rooted in her personal experience, Kokoroko, a native of Togo raised in Quebec, set out to help others make better choices by becoming a holistic nutritionist. On the path to that career, a natural skincare lesson sparked her curiosity about green beauty and altered her professional trajectory. Kokoroko says, "That same day, I went to the store and bought the same ingredients to recreate [the skincare products] at home."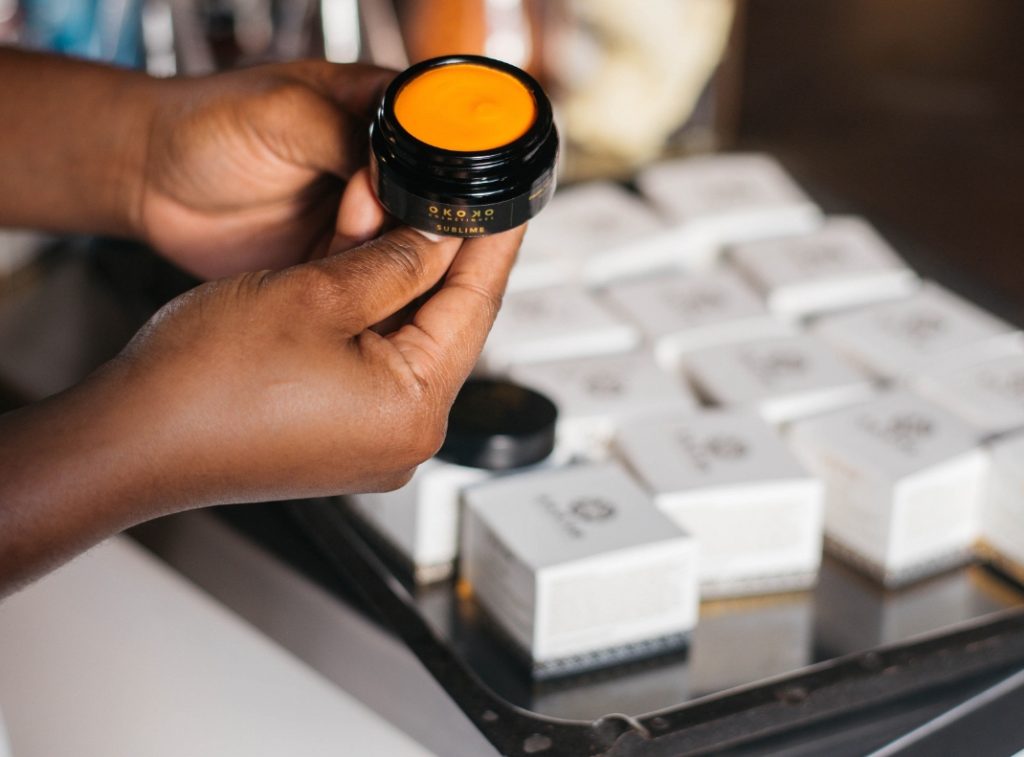 In 2016, Kokoroko unveiled Okoko Cosmétiques with face masks, a facial serum and a beauty balm. Since then, the Vancouver-based brand has expanded to nine products priced from $50 to $250 and spread via word of mouth around the world to the United States, Belgium, France, Switzerland, Spain, Australia, Macau, Hong Kong and its home market Canada. Among its first distribution partners were Quebec's Green Jungle Beauty Shop and Aurora Beauty out of Minneapolis.
In a crowded clean beauty segment, Kokoroko believes Okoko Cosmétiques' complex formulations cut through the noise. "What we're trying to do is to create more advanced skincare because, when I started my business, consumers were looking for more innovation in the natural green beauty world—more variety, more choices like we see in the conventional world," she says. "What I'm doing with my brand is creating next-level, well-studied and researched formulations and premium products. We use a lot of actives…A lot of natural brands are plant-based, but have basic formulas, which is great, but I want to offer something a little more advanced."
"What we're trying to do is to create more advanced skincare because, when I started my business, consumers were looking for more innovation in the natural green beauty world—more variety, more choices like we see in the conventional world."
This year, Kokoroko's plan is to increase Okoko Cosmétiques' retail network, especially in the U.S., where she's investing in influencer marketing and trade show participation, but is doing so carefully. "We are selective. We are not seeking the largest amounts [of retailers], but the best ones for us," she says. "We have built great consistent sales by investing in our retail partners [via] cross promotion, stockist spotlight, influencer reach, etc. and it has helped both sides. We are seeking [retail] partners that are aligned with our values and are interested in building a successful partnership."
Product development is being ramped up at Okoko Cosmétiques, too. It expects to introduce three products this year. Kokoroko, who is pursuing a certification in cosmetic chemistry from the Institute of Personal Care Science and has completed Formula Botanica's organic skincare formulation program, specializes in multipurpose products designed to address various skin concerns.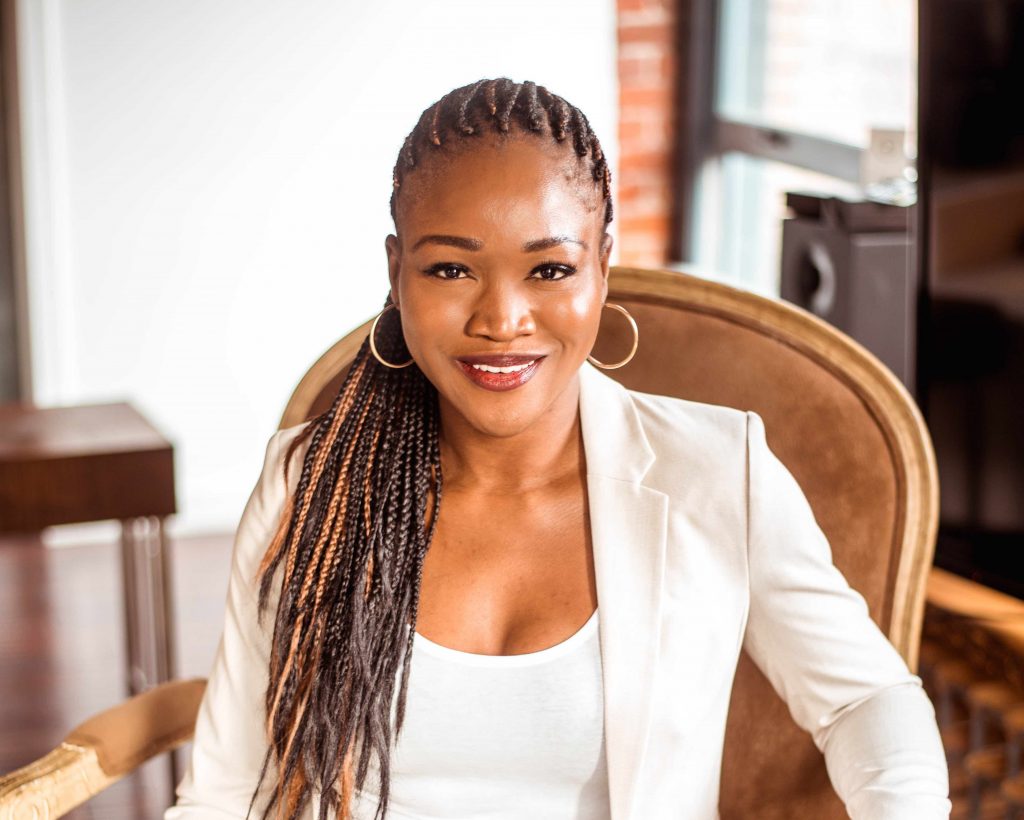 For example, the serum L'Élixir de Pureté, the most expensive product in Okoko Cosmétiques' lineup, is formulated to fend off the effects of pollution, hydrate, address dullness, and minimize the appearance of fine lines and wrinkles. It contains bamboo water, aloe vera, beech tree bud, willow bark, dragon's blood resin and birch wood extracts, vegetable ceramides, beta glucan, prebiotics and vitamin C.
"I'm very passionate about it, but I also want to bring it to the next level," says Kokoroko of her approach to skincare. "We [consumers] want skincare that is more innovative. We want brands and founders to surprise us with different textures and new ingredients and actives that are helping with concerns."
"The first year is very hard, and some people give up because they don't see a return right away. You need to know why you're doing it. If you have a purpose, remember your purpose, it will help you continue."
Initially, Kokoroko spent $30,000 to bring self-funded Okoko Cosmétiques to life. However, she feels only $20,000 of the total was wisely spent. "I spent $10,000 for a media agency that helped me with SEO, but it didn't help. Looking back, I would not have spent that amount on SEO as a startup," she says. "When you're starting with limited resources, I would suggest outsourcing this kind of work to a contractor or have an intern help you and to save you money. I would have invested in important things like ingredients, packaging, branding, marketing and building a social media presence."
Natalia Lavaggi, Okoko Cosmétiques' team member handling production, customer care and public relations, has played a critical role in its day-to-day operations. Kokoroko met her through the brand's former retail partner EcoDiva Beauty. "She was selling my products and blogging about them," says Kokoroko. "Because she was supporting me when I was first starting, when I needed help, she was the first person on my mind and I wanted to give back to her by offering her a job. I also train her to make face masks and beauty balms basically as an artisan."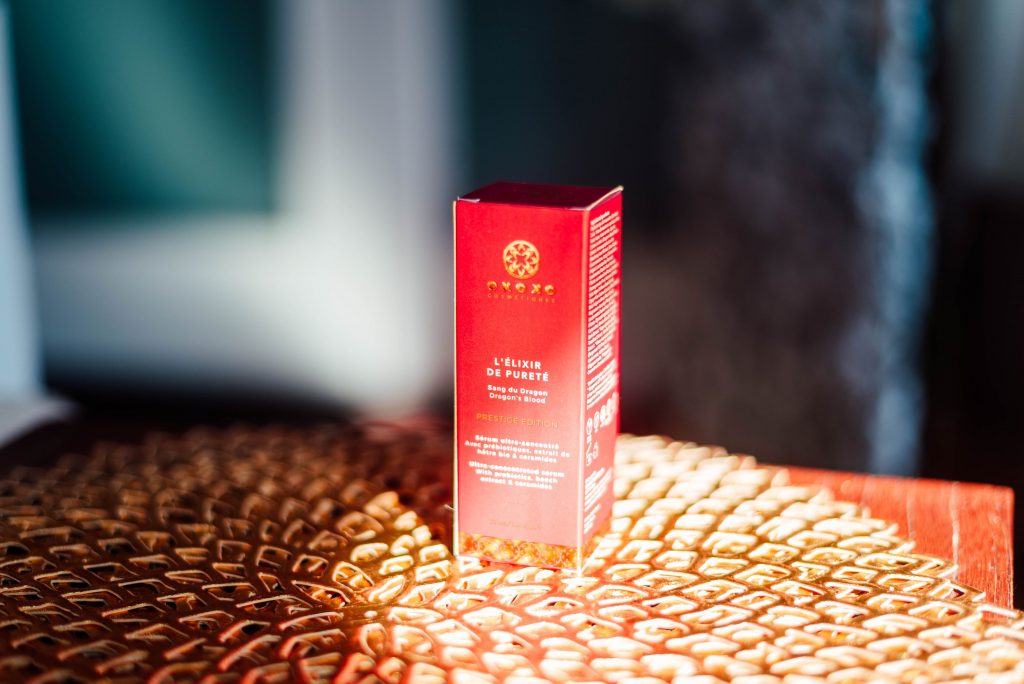 Kokoroko's ventures aren't limited to Okoko Cosmétiques. She's established The Connector, an information source and online network for the green beauty industry, and is unveiling Okoko Academy this month to offer online courses and mentorship for skincare entrepreneurs. The program intends to provide internships and scholarships for formulators and emerging entrepreneurs, and donate 10% of course sales to fund startups.
Kokoroko encourages fellow indie beauty entrepreneurs to keep going despite the challenges facing young brands. "The first year is very hard, and some people give up because they don't see a return right away. You need to know why you're doing it. If you have a purpose, remember your purpose, it will help you continue," she says. "Sometimes it's bigger than you. Your dream can also impact other people. It becomes this thing—like, wow, this is why I'm doing this. Being determined and focused is very important."