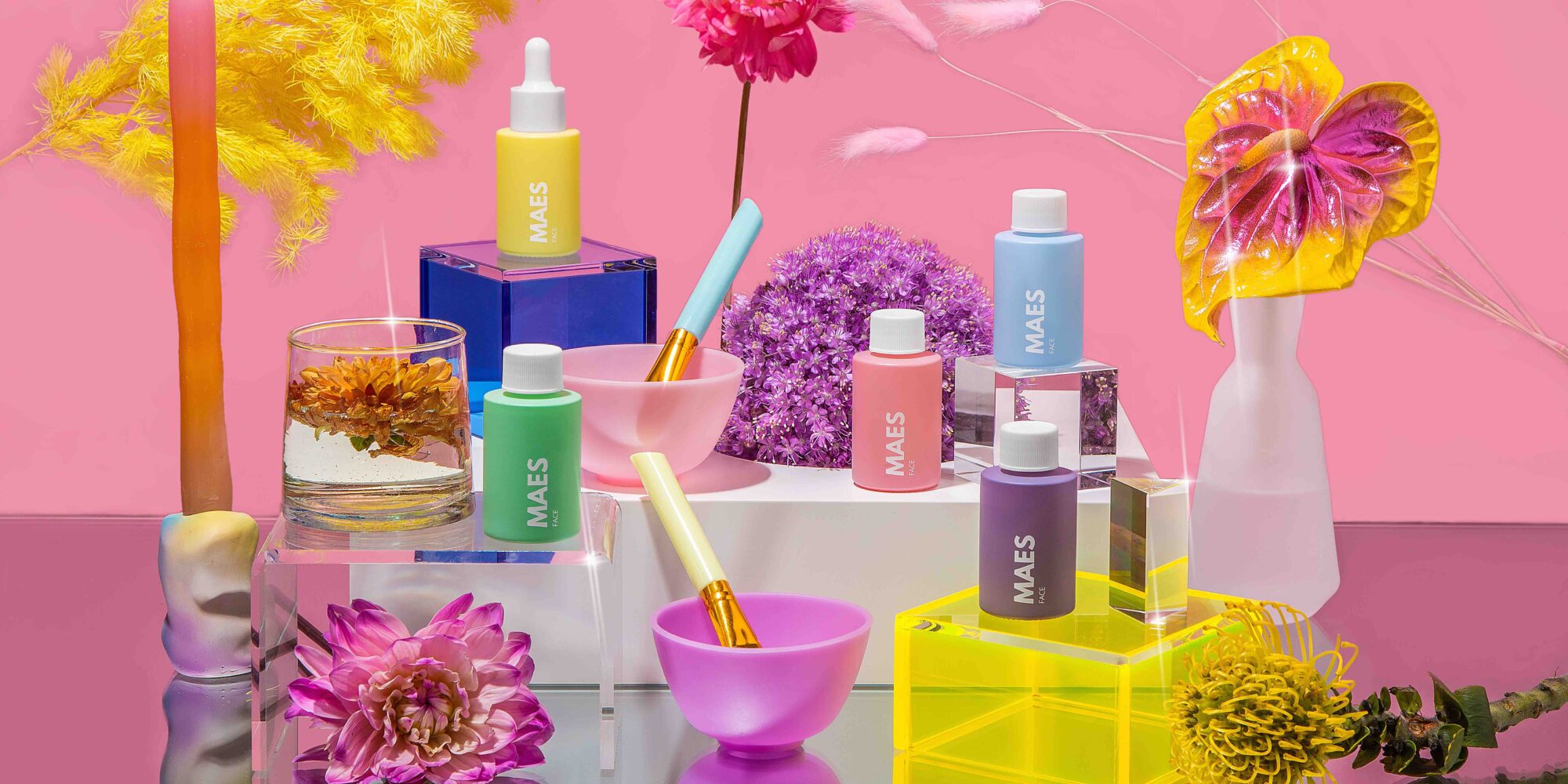 This Colorful Gen Z Skincare Brand's Face Mask Sold Out Within 48 Hours At Urban Outfitters
"I always wanted to start my own thing," says Maes Face founder Maddie Fantle, former senior producer of content and marketing at agency Direct Agents and digital marketer at online marketplace FitBoomBah. "The pandemic pushed people to either be more reserved or completely change their life up and, for me, it was the latter. I decided to go for it."
Going for it certainly seems like the wise decision. Mere weeks following Maes Face's debut in January this year with $30 The Yellow Face Oil and $25 powder face masks in four varieties (Charcoal Purple, Beet Red, Spirulina Green and Blue Magic), Urban Outfitters spotted the colorful skincare brand on social media and contacted it. A month ago, Maes Face landed on the retailer's website, and its mask Blue Magic sold out within 48 hours.
Before the brand was on the market, traditional retail distribution wasn't Fantle's top priority. "Retail didn't cross my mind," she says. "I thought I would maybe focus on it after a year once I had built an audience. It was not the plan." The plan changed, however, as a result of Urban Outfitters' interest. "Urban has a massive, massive audience, one that I can't even begin to get close to at this point. I think the brand exposure from there will help," says Fantle. "It's also become a top-rated mask on their website, so hopefully that helps draw attention, too."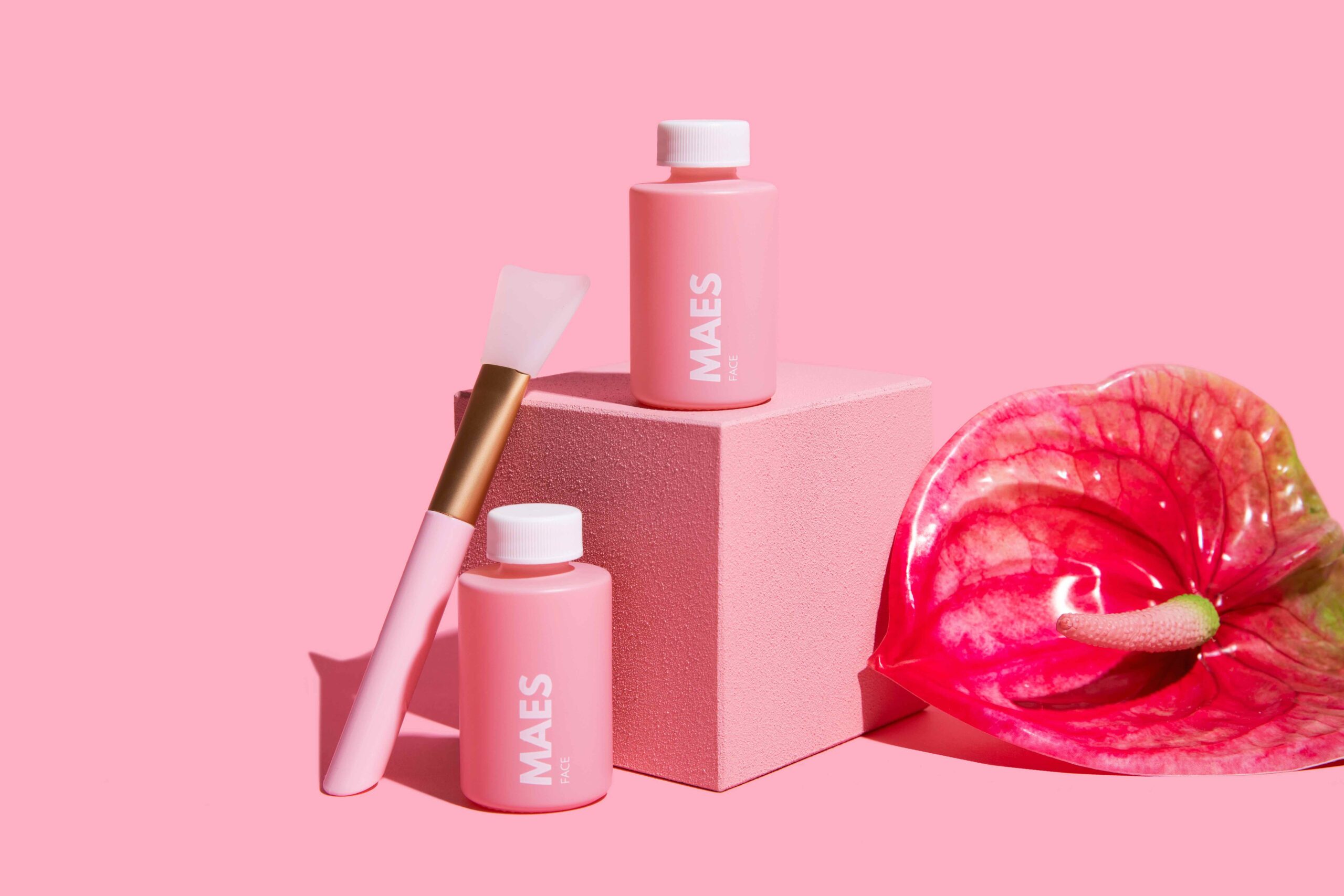 Targeting gen Z and young millennial consumers, Maes Face's vegan, cruelty-free products are formulated with natural ingredients. Its formulas have seven ingredients or fewer. Maes Face's masks are powered by superfoods. The brand's products are packaged in glass to reduce its reliance on plastic. Self-care is at the core of Maes Face's message and offerings.
"COVID showcased the importance of self-care and taking time for yourself. These masks take about 20 minutes. It's not cleansing your face and being quickly done. It's meant to be a time for you," says Fantle. "We sell bowls and brushes if you really want to do the spa-at-home experience. You can mix the masks with water, yogurt or apple cider vinegar. Then, you paint them on your face and wait. It's 20 minutes of wind-down time."
"COVID showcased the importance of self-care and taking time for yourself."
Maes Face is making a Spotify playlist for each mask to complement the wind-down time. While Blue Magic sold out promptly at Urban Outfitters, Beet Red and Charcoal Purple have been the most popular masks on Maes Face's website. Early on, about 30% of the brand's customers have been male, a percentage Fantle credits to the inclusion of males in its imagery and Maes Face's gender-neutral packaging.
Fantle doesn't foresee increasing the brand's assortment until next year, when another self-care product is expected to enter the lineup. She says, "I'm really focused right now on building our brand awareness and loyal customers. I'm putting all our money toward marketing the products that we have through digital marketing, social media advertising and organic social. It's so important for brands, especially those that are smaller like mine, to grow loyalty."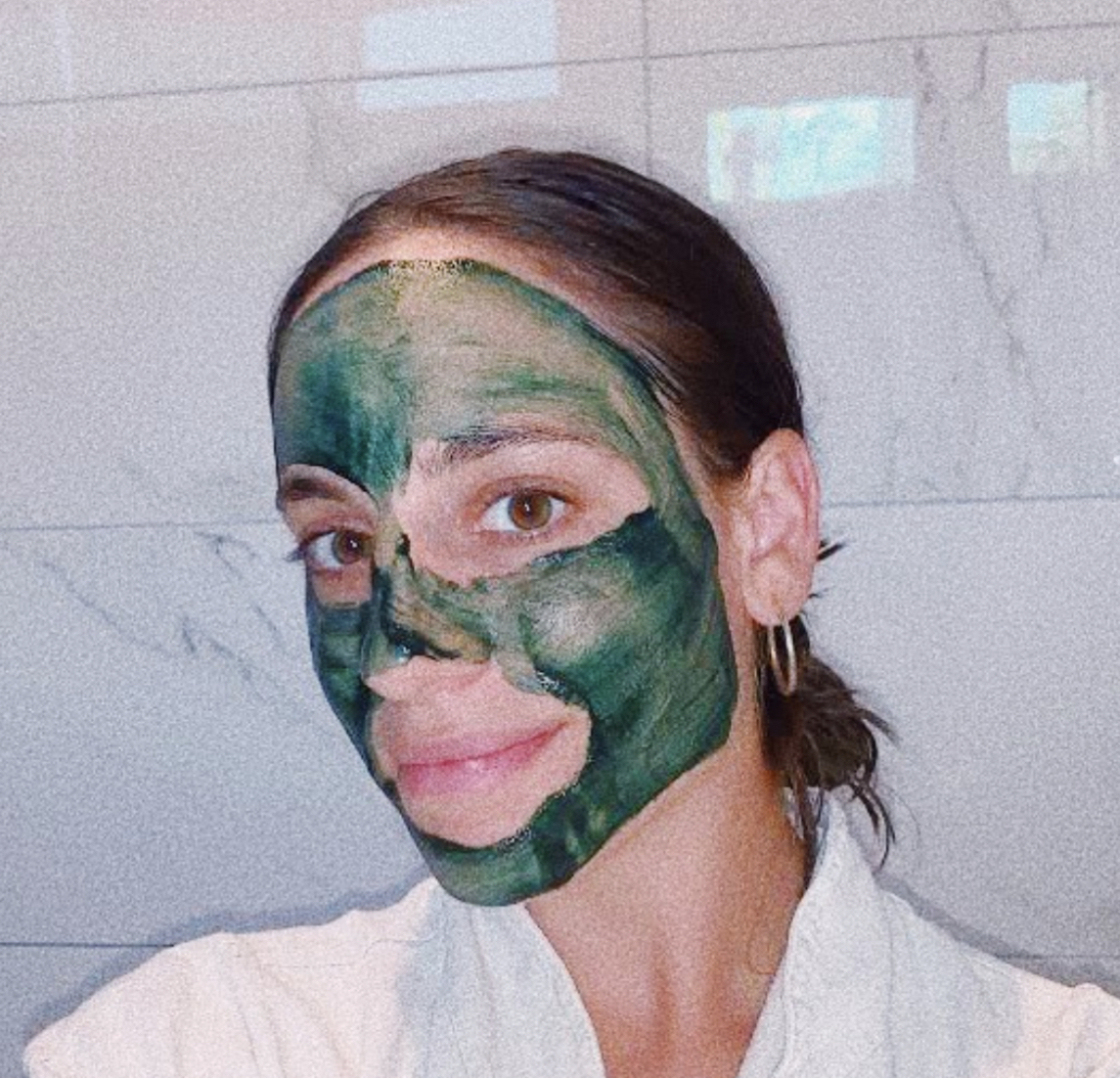 Fantle was very familiar with content creation prior to Maes Face, and she says organic social content has so far been performing "very well" for the brand. In its short existence, Maes Face has accumulated over 10,400 Instagram fans and recently branched out to TikTok. Fantle wasn't familiar with what she describes as "the weeds" of developing a brand prior to working on Maes Face. She didn't have wholesale prices or a line sheet figured out at the outset of the brand. What she did have figured out is she wouldn't begin Maes Face with an extensive array of products. "I have seen mistakes where people start with so many products, and it can be overwhelming," says Fantle. "I wanted to have one thing, and really slowly and strategically scale."
Pinning down the right packaging proved tricky. Fantle spent around $1,500 on packaging she ended up not using for Maes Face. She was drawn to the matte pastel tones of the bottles she ultimately settled on and their comparably slim openings that are easy to pour from. "They also looked great together," says Fantle. "I could envision them in people's medicine cabinets." In total, Fantle invested $6,000 to get Maes Face off the ground. The brand's name is a combination of her given name and her cat's name, Essie.
"I wanted to have one thing, and really slowly and strategically scale."
Maes Face has been profitable, but Fantle is aiming for goals outside of profitability and sales for its first year in business. "Growing our Instagram, getting into retailers, having press, that's how we are measuring growth within the first year," she says. As an example of the impact of Maes Face's goals beyond profitably, it's currently not charging for shipping on its site in order to boost conversions.
"I'm personally more likely as a consumer to commit when I know shipping is included. That's not to say we will always have it that way, but, when we launched, we wanted to test it out," says Fantle. "It's super hard to compete with Amazon. Brands who aren't on Amazon like myself are trying to be as competitive as possible."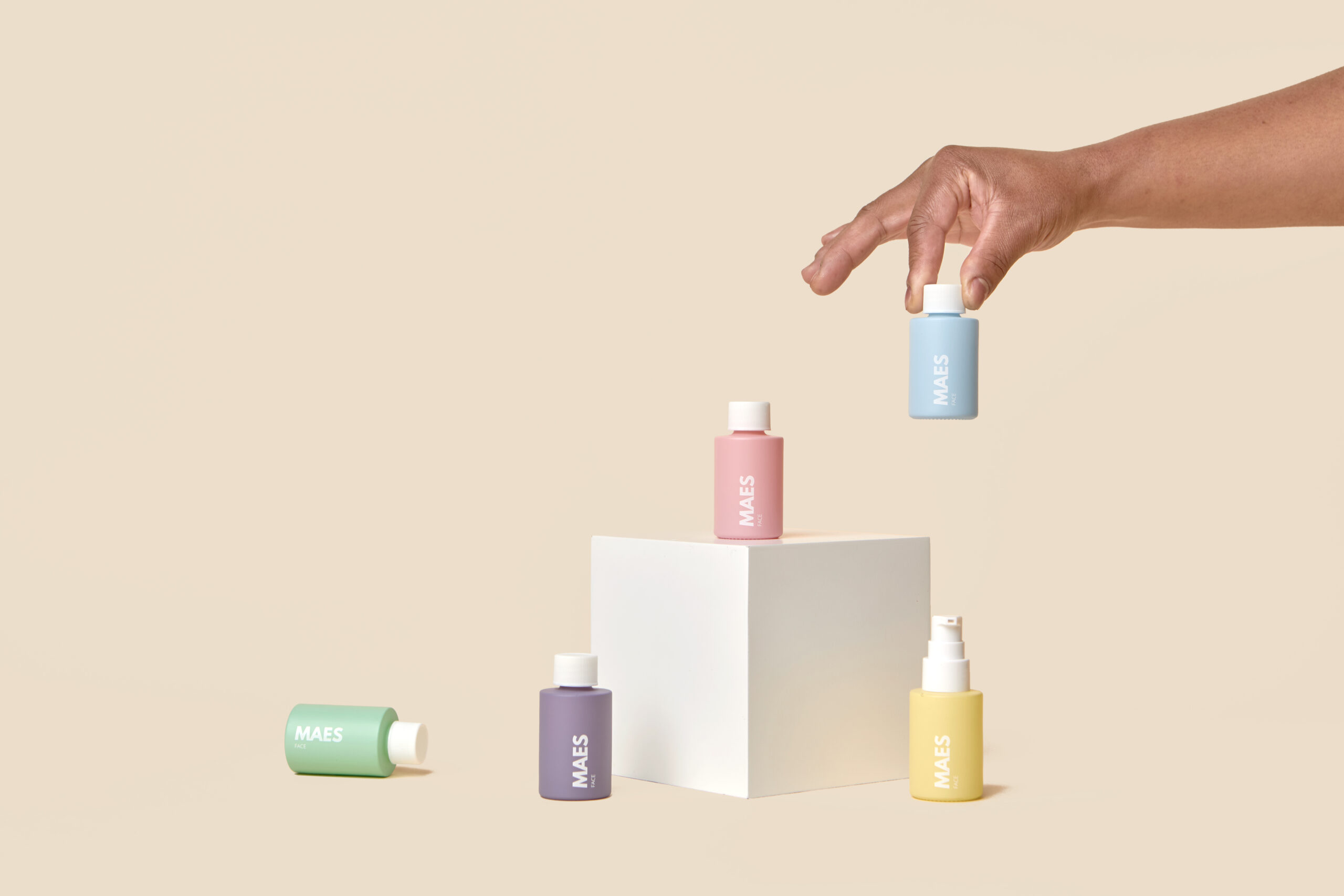 Trying to be competitive for Maes Face will spell additional retail partnerships. Fantle says the brand's relationship with Urban Outfitters "prepared us to have the capacity to be able to do retail." Maes Face has already broken into select boutiques and is in talks with a larger retailer, but Fantle emphasizes it will be picky about retail expansion. "We won't just go into any store that wants us," she says. "We want to make sure it matches our brand and mission." In the long term, though, Fantle's ambition is for Maes Face's self-care merchandise to be widely accessible. She says, "Part of that puzzle is expanding to retailers that make it accessible."