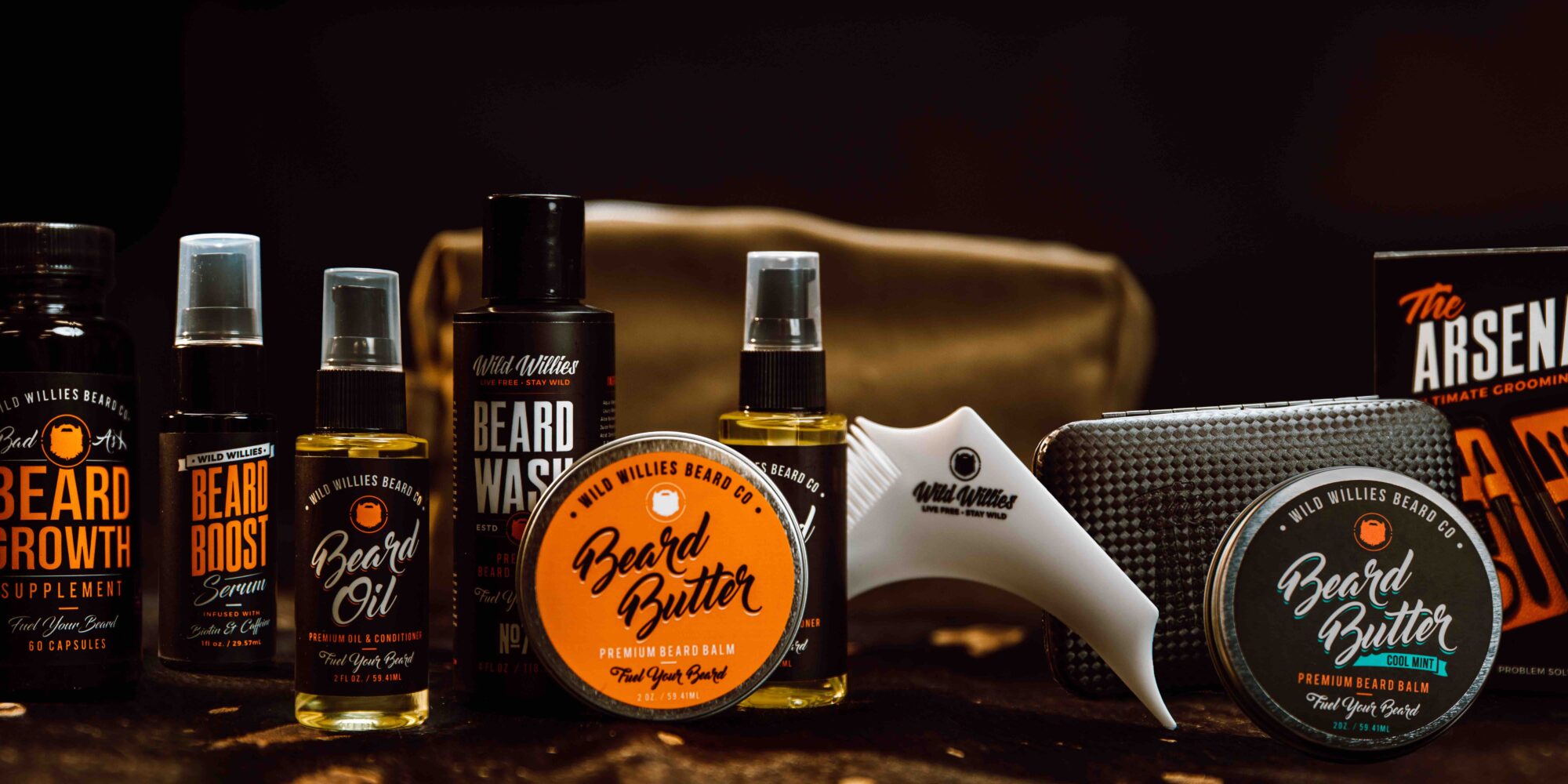 After Duke Cannon, Cremo and Every Man Jack, Could Wild Willies Be The Next Men's Brand Involved In A Deal?
As men are getting more interested in personal maintenance, investors are getting more interested in the brands that enable it.
Last year, Main Post Partners backed Duke Cannon, Edgewell acquired Cremo, and Caryle picked up a majority stake in Every Man Jack. In 2019, S.C. Johnson took over Oars + Alps. Exploring possible future deals in the men's arena, Women's Wear Daily identified Manscaped, Brickell Men's Products, Dude Products and Dr. Squatch as candidates. Meanwhile, Wild Willies, a brand that's largely flown under the radar despite its presence in Walmart stores across the country, is making the case it shouldn't be ignored.
"We consider ourselves to be the fastest-growing brand in the men's grooming space. Even in 2020, when a lot of distribution we were planning didn't happen because of COVID, we still grew almost 40% year-over-year, and we grew in every single retailer we are in and, obviously, online," says Kerry Sebree, co-founder of Wild Willies. "We think this will be an explosive year, both in continuing to grow the relationships with the retailers we are in and the additional retailers that are reaching out to us for meetings."
Launched with a beard balm and beard oil on Amazon in 2015, Wild Willies, originally called Manskape, has grown as men have put down razors and embraced beards. Quarantine beards were all the rage last year, when office protocol was laid to rest by the pandemic, but the beard trend preceded coronavirus and is expected to persist after it. The clean-shaven look that dominated in previous eras has given way as the American wardrobe has become less formal, work-from-home arrangements multiply and self-expression channeled through beard wearing has risen.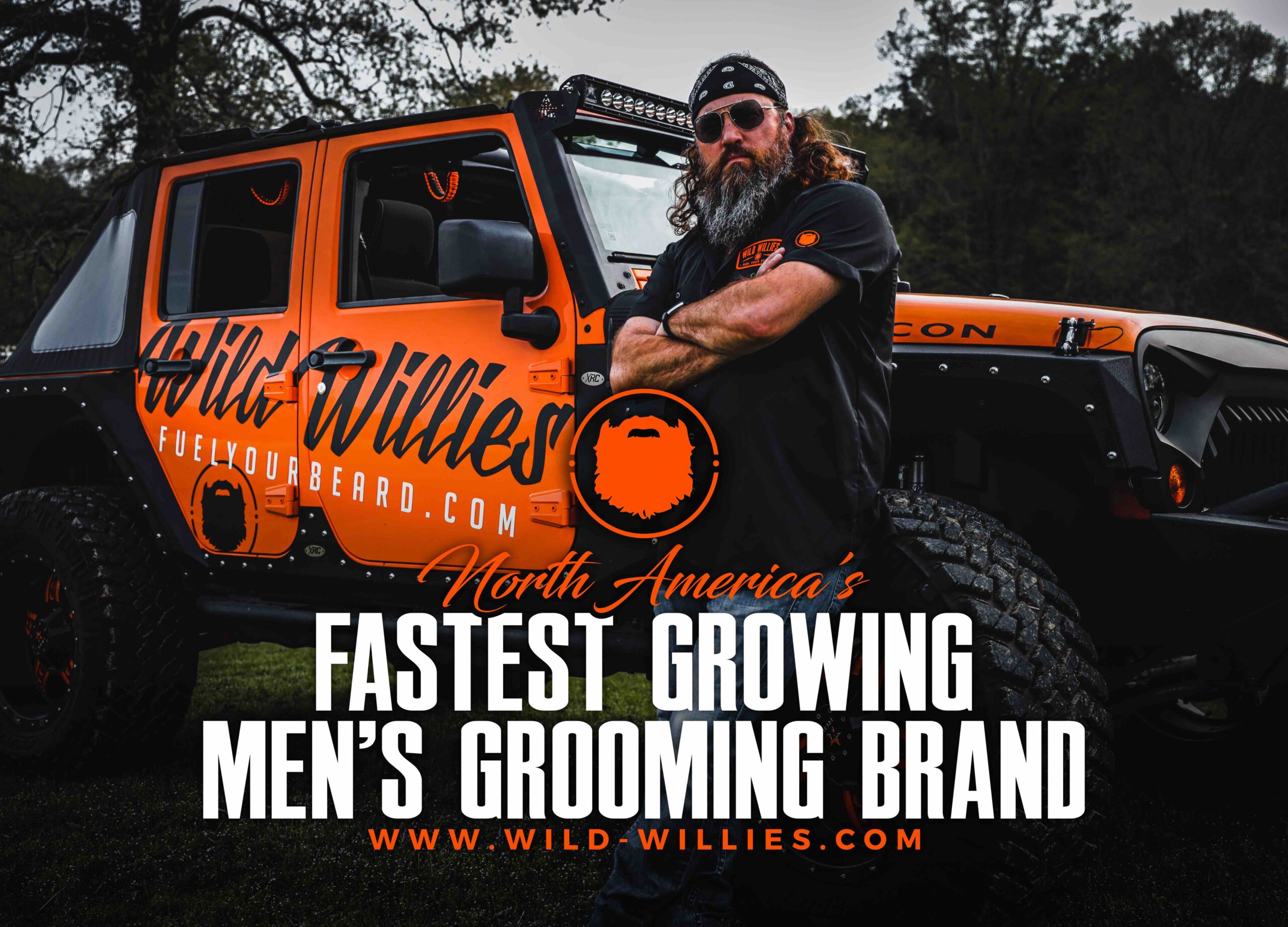 With its beard oil priced at under $10, typical of the mass market and easily a third of the price of luxury options, Wild Willies co-founder Christopher Wilson describes the brand as "for the every man." Its marketing features symbols of classic Americana such as the rodeo, motorcycles and the American flag. Willie Robertson, the television personality known for "Duck Dynasty" and CEO of the company Duck Commander, has signed on as the face of Wild Willies. "We are The American way," declares the brand based in the Atlanta suburb Alpharetta in the anthem section of its website.
"When we started off, we felt we were a blue-collar brand, but what we found is we really crossed over because we had the ability to develop good products at affordable prices that didn't paint us into a box," says Wilson. "When we brought on Willie, what we found was that he resonates with a wide audience. Whether you are a hunter or somebody who is a tree hugger and into nature, he really resonates."
Impressed by the reviews its products were receiving on Amazon, Walmart contacted Wild Willies in 2016 to go into its stores. Wilson, who was also in the business of shepherding products from other companies onto Amazon, was skeptical because he'd heard tons of horror stories about brands entering physical retail. Despite his reservations, Wild Willies rolled out to 1,900 Walmart stores in January 2017 with its three bestselling products at the time: Beard Oil, Beard Wash and Beard Butter Premium Beard Balm.
At first, Wild Willies' experience seemed to confirm the horror stories Wilson had heard. The brand was in the haircare category, and Wilson says it was poorly merchandised. Nevertheless, Wild Willies' sales performance was strong, and it quickly sold through 98% of 50,000 kits it provided to Walmart for the Christmas shopping season. Next, the brand broke into the grooming category with five stockkeeping units in 3,600 stores as Walmart increased its grooming selection, where it was placed along with Cremo, Mountaineer Brand and Honest Amish. In 2019, Wild Willies' SKU count at Walmart doubled, and it spread to the retailer's some 4,700 stores chain-wide.
"We are becoming more of a well-rounded lifestyle brand as opposed to just a beard brand."
Today, Wilson reports Wild Willies is responsible for four out of the top-selling 10 products in its category at Walmart. "Our Beard Straightener is the No. 1 grossing product in the whole category," he says. Wild Willies has broadened its distribution from Amazon and Walmart to CVS, H-E-B and Best Buy, and is in talks with several grocery and big-box retailers to broaden its distribution further. Wilson says retailers like Bass Pro Shops, Cabela's, Cracker Barrel and Buc-ee's could be fits for it, too. A quarter of sales are currently driven by its site and Amazon. The rest is from retail.
Amazon plays an important role in product development. Wild Willies spotted that beard growth was trending on it, and created its Beard Growth Supplement with biotin and caffeine. The surge of beard styling searches on Amazon influenced the brand's foray into beard straighteners. The beard straighteners are similar to heated straightening brushes for women's hair, but designed for men's beards.
Wild Willies has extended beyond beard products to skincare and body care with True Cleanse, Tough Scrub, Smooth w/ SPF and Tattoo Butter—and Wilson envisions it deepening its assortment in skincare and body care, and extending into haircare and personal care. He says, "We are becoming more of a well-rounded lifestyle brand as opposed to just a beard brand."
Prior to introducing products to stores, Wild Willies often tests them on Amazon and its site. "The problem with big-box retail is it's just a long cycle. You get in and go into a set in January of a particular year and, then by April, you're having a review about what you're going to do for the next year. You effectively have three months," says Wilson. "You are dealing with a very short window of time where you have data to be able to make decisions for the following year because of that long timeline. So, what online does is it gives us the ability to understand what people are going to do with their wallets." Speaking of Wild Willies' products, he adds, "Generally, if they do well online, they are going to do 10X in big-box."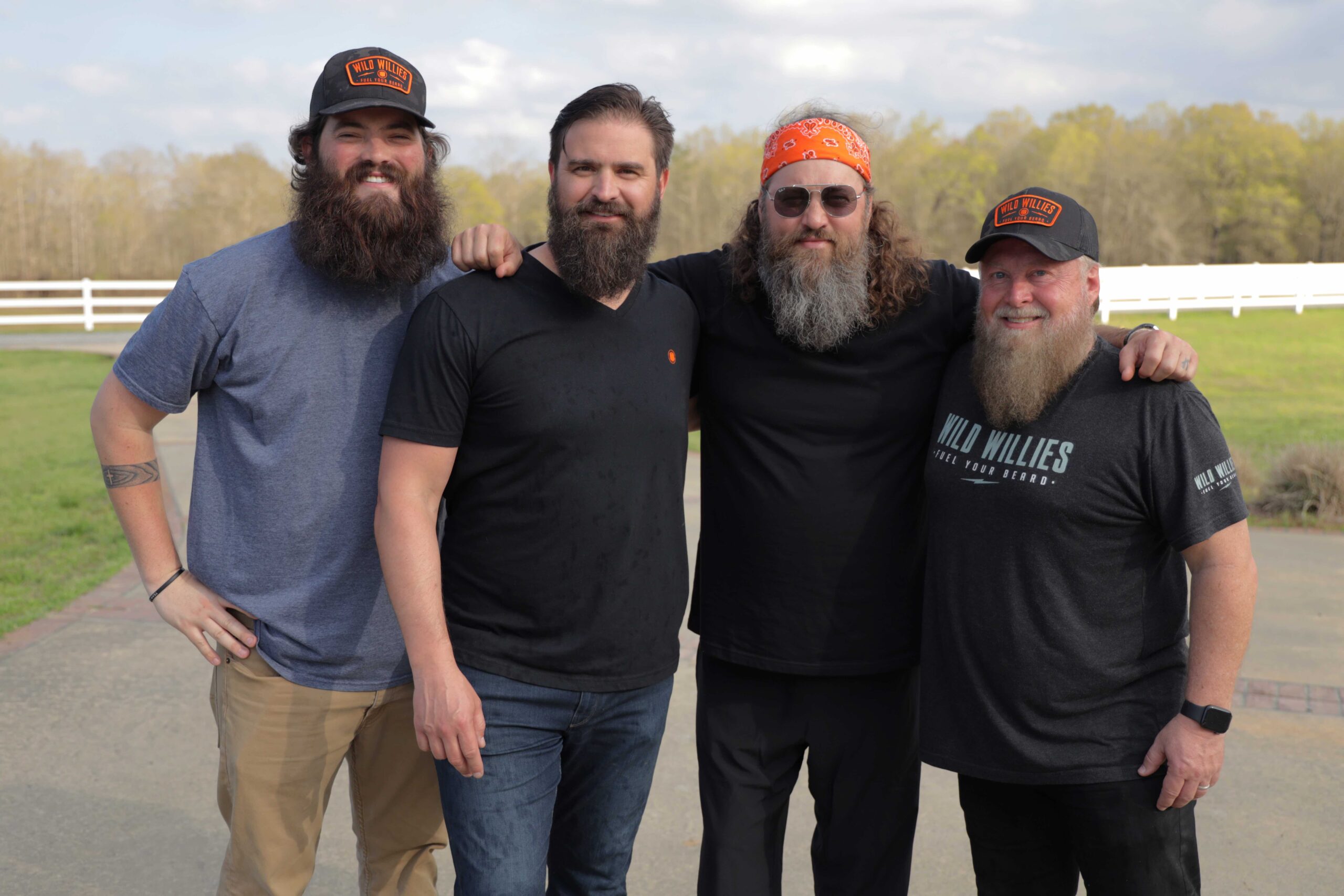 For the past two years, Sebree and Wilson mention private equity firms have been courting Wild Willies. Until recently, they figured the brand wasn't ready for a transaction, but they've warmed to the idea. The co-founders didn't share Wild Willies revenues. According to industry sources estimates in WWD, Duke Cannon had about $50 million in sales and $10 million in earnings before interest, taxes, depreciation and amortization upon Main Post Partners' investment, and Manscaped's and Dr. Squatch's sales as each in the $100 million range.
For investors, Wilson argues the upside of involvement in men's grooming could be enormous. "Women have been willing to spend a huge amount of their income on beauty products and looking at good as they can. Men have been lagging behind that, and it's been predicted for decades that they are going to catch up," he says. "Now, they are starting to. The stigma of taking care of your skin is going way, and the tipping point is not quite here, but it's not far away."