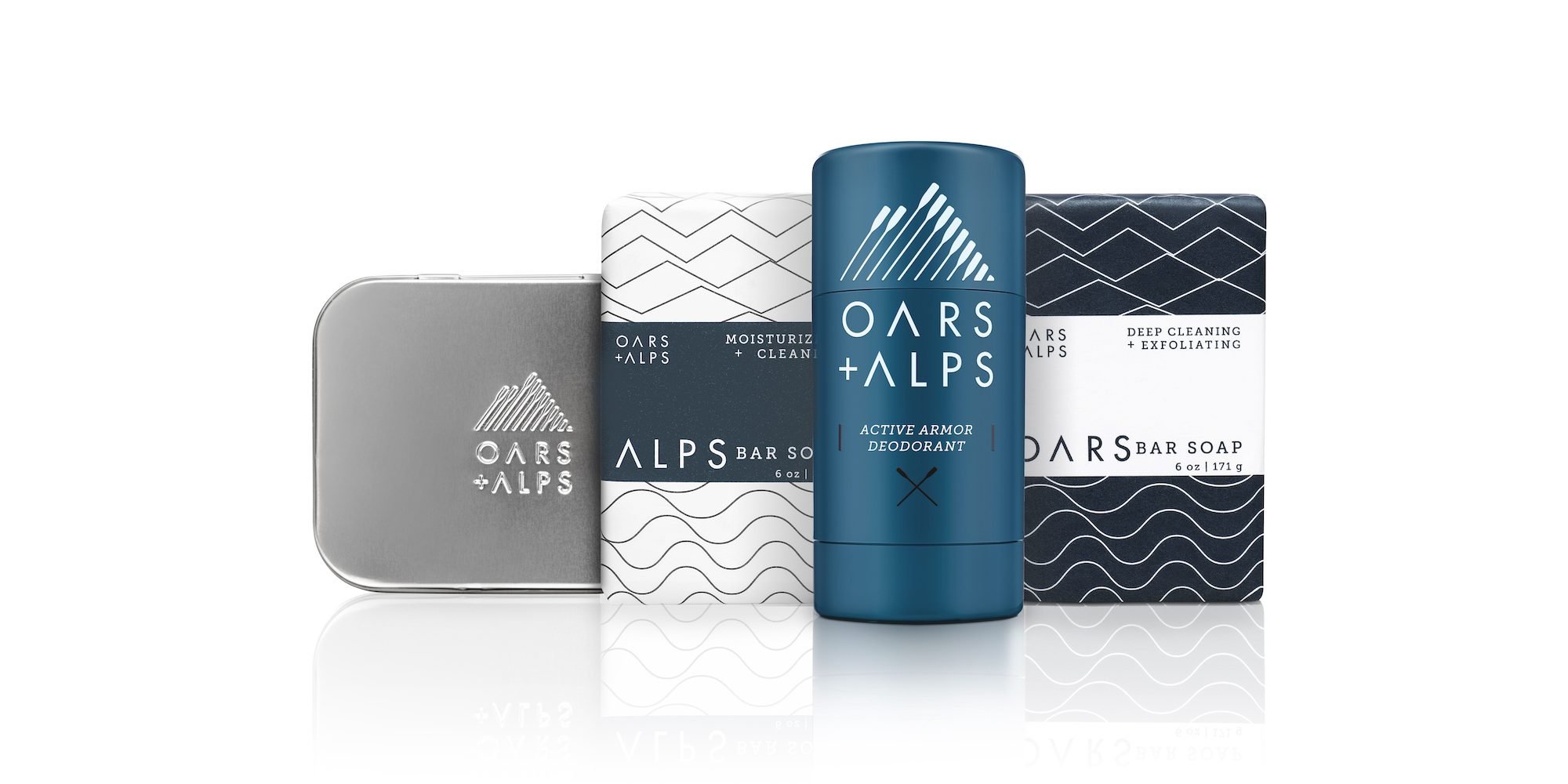 How Oars + Alps Went From Launch To Exit In Less Than 36 Months
Typically, founders don't talk about their brand being acquired before a deal is done, but are free to celebrate—and spill—after an acquisition. That's not the case with Mia Saini Duchnowski and Laura Lisowski Cox. 
Apparently for legal reasons, the co-founders of Oars + Alps must stay mum about S.C. Johnson scooping up their men's personal care brand for a reported $20 million. They are open to discussing the intriguing twists and turns that 
Oars + Alps 
took leading up to its sale, and the complexities of male purchasing behavior. Beauty Independent jumped at the chance to chat with the duo about Oars + Alps' origins, broadening the brand from a direct-to-consumer specialist to an omnichannel player, planning the perfect exit pre-launch and why women buy deodorant intended for guys. 
How did Oars + Alps come about?
Saini Duchnowski: I used to be a TV anchor, most recently at Bloomberg TV. I was on camera every day and had access to amazing skincare products. My husband, who's very much a guy's guy—he's not a metrosexual, he's not your average joe, he's somewhere in the middle—was always borrowing my products.
When I dug a little deeper, I learned that his interest in skincare stemmed from health reasons, not from vanity. His grandfather had skin cancer and died. His father currently has it. He didn't know how to take care of himself, but he knew that on my side of the bathroom I had a bunch of products, not realizing he was slathering a $100 cream on himself. I knew there had to be a better way for him, and I knew that I was a gatekeeper. I buy the shampoo, the toilet paper, and I also buy the skincare products. 
At the same time, Laura's husband has eczema, and she was appalled at the things he was putting on his face and his body. She quit her job at Facebook, and I quit my job at Bloomberg TV to create better products for guys who have these on-the-go lifestyles.
Lisowski Cox: They're really doing the grind, working day and night. They're on airplanes, which is why a lot of [our products are] spill-proof, travel-friendly. Those were important components. 
Saini Duchnowski: We wanted an experience that felt elevated from the drugstore, which are a lot of the products they were using, or Kiehl's. Kiehl's is very expensive. They wear these lab coats and act like there are all these great ingredients, but there are actually really poor ingredients. We wanted to create something better. 
Lisowski Cox: We were both pregnant and migrating to the Seventh Generation, Mrs. Meyers, Method. Baby care is very clean, with women's products there are a lot of clean options. Men's products are getting there. Men are just starting to understand and the women in their lives are influencing them. That influencer model is really important. The guy has to feel really good about it, but the woman has to endorse it. That's why the brand is not overly sexualized, not overly masculine. We were very thoughtful about being approachable. It's premium formulations, but at a more approachable price point.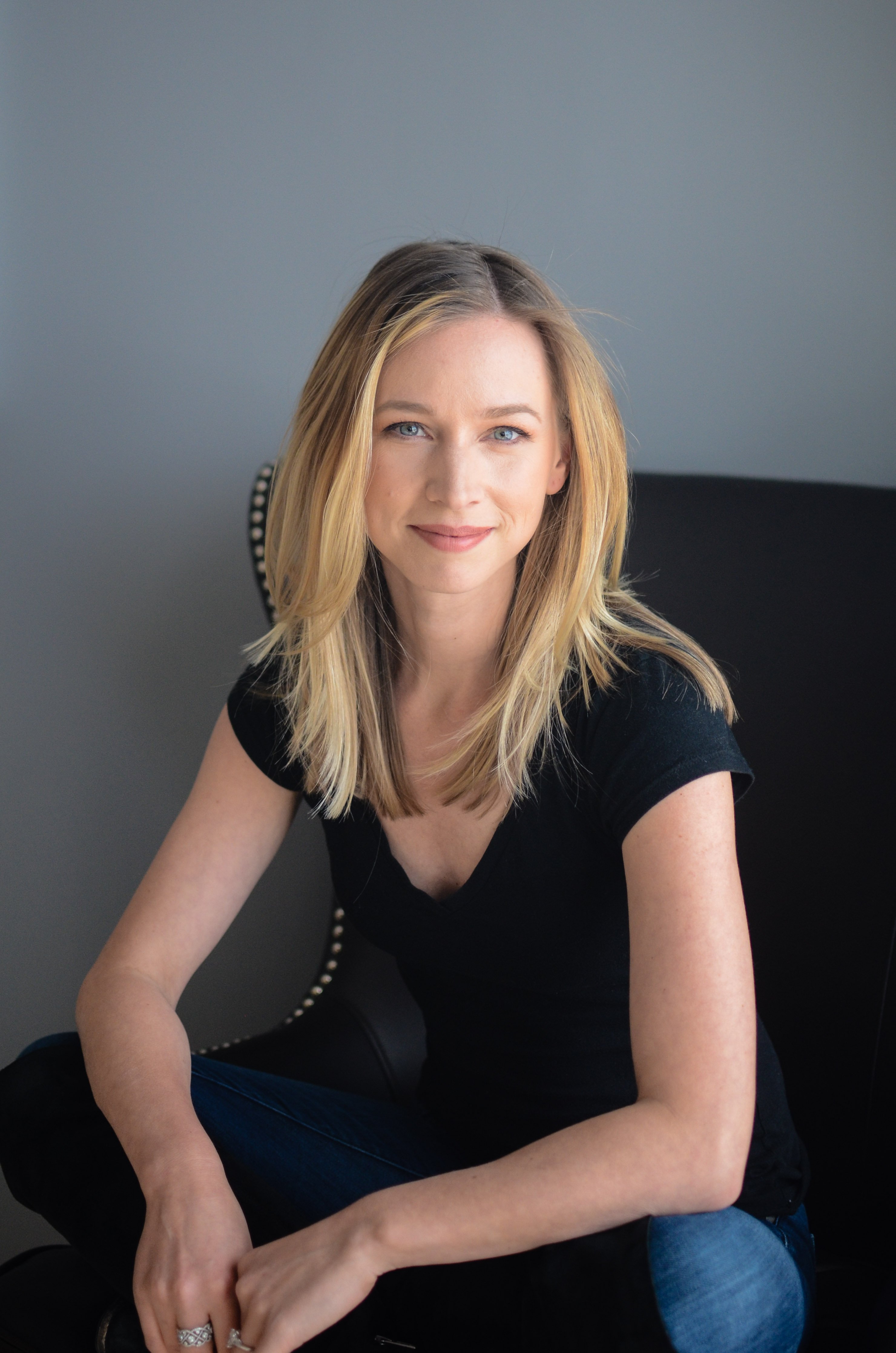 How price sensitive are male consumers?
Saini Duchnowski: We're from the mindset "price before product." You really want to make sure you nail down the margins and the costs before you create something. We knew it was going to be double drugstore [prices] and about 30% to 50% cheaper than Kiehl's, which was our No. 1 competitor at the time. At the time of launch, we had a hypothesis that females were going to be our consumers.
We did a beta test with 500 people who bought product. We used private-label products. We tested different price points, we tested organic and not organic. A couple of things emerged. Guys had no problem spending $15 per product. No one could tell the difference between organic and not organic, so they weren't willing to pay. You ask them what organic means they had no idea, so there was no WTP [willingness to pay] there. They're willing to spend for our Eye Stick, which is one of our most expensive products at $21. When it comes to staples like body wash they're less willing to pay.
The worst thing you can do when you're creating a brand is to make people understand you as your price point. You want to create an affinity for your brand that is agnostic of what the price is. The way you do that is through imagery, by making sure there's a community created through exceptional customer feedback. By bringing in the community on product development, you're able to create something bigger than what a product costs.
Did you launch soon after the beta?
Saini Duchnowski: The beta was in October of 2015. We funded it with our own money. We then won the Harvard Business School New Venture Challenge in the Northwest region. We raised friends and family in February of 2016. Both of us were pregnant.
Lisowski Cox: I gave birth the week that we were closing our friends and family.
Saini Duchnowski: We launched to the public in November of 2016.
Lisowski Cox: We had three to four months of sales proof, showing progress every month, selling direct-to-consumer. That's how we were able to raise our first round [totaling $1.3 million] in May of 2017. We were able to accelerate our site so it looked more like a real brand. We were able to expand our product line and have more inventory.
Saini Duchnowski: We were looking to raise more capital earlier this year and, then…we didn't. As DTC brands are becoming more omnichannel, looking for revenue outside their dot-com, because you have to, it's becoming clear that you need a backbone of someone who's been there and done that to help you. Millennials thrive on newness, on quirky and avant-garde products. People want an elevated, different experience. 
What's the year-over-year sales growth been like?
Lisowski Cox: We've basically been doing 300% year-over-year. The men's space has its challenges. We've seen a lot of men's brands emerge and not quite [make it]. Even though we've had this amazing percentage, we've had to constantly pivot to keep growing.
Saini Duchnowski: The best thing we have going for us is we're not men. We hear this time and time again. Guys tell us, "I don't want to buy skincare from another guy." They believe women know skincare inside and out. We're obsessed about skincare, the ingredients, the brands, the efficacy. Not all guys are like that, especially the guy we're targeting.
Who is Oars + Alps' target customer?
Saini Duchnowski: There are four archetypes we've identified. Whatever Walters, they don't care. They want drugstore or they don't use anything. We don't deal with them. Then there's Aesthetic Andrews. They spend more money on skincare than we do, and we don't do well with them either. We do well with People Pleaser Perrys who want to do what their wives tell them to do, and Diligent Daves who actually look at articles and do their research. They'll go into Whole Foods and ask insightful questions. We do really well with those two groups.
Lisowski Cox: We are very data-centric from the product development piece to the marketing piece. We're looking at where are our guys are living and breathing. How do we reach them? Then, with messaging, we're constantly testing. We look at Google keywords, Amazon keywords, industry reports.
Even with fragrance, we identify a bunch a fragrances based on bestsellers in terms of the history of fragrance and, then, identify those keywords in Google and Amazon, and see what's trending in terms of volume and growth rate. Then, we come up with a whole list of possible messages based on our focus groups, and we test them on Facebook very quickly. Then, we apply that to direct mailers, connected TV. We're able to step back and look at the data. Not only in product development, but in how we reach our consumers.
What are pivots you've made?
Saini Duchnowski: Well, our hypothesis was wrong. Men actually do buy skincare, and they are our No. 1 consumer.
Another thing that was surprising was that 30% of our customers who buy our deodorant are women. They'll say things like, "I've been using men's deodorant since I was on the 5th grade basketball team." Or they'll say, "I just think it works better," or "I don't like how deodorant is super girly looking." Freesia powder scent, what is that? They actually don't want to smell that way.
Lisowski Cox: It's a gateway. It's a product that people can easily understand and, then, we can walk them through the rest of our portfolio. 
Saini Duchnowski: We weren't even going to put deodorant in our initial launch products, but one of the things the beta showed us was that people were Googling natural deodorant. We have an aluminum-free proprietary formula based on cornstarch, which will eliminate the smell, but also will help you sweat less if you use our product over time. 
Was the shift from direct-to-consumer to omnichannel difficult?
Lisowski Cox: Only about 10% of retail sales happen online. Then, Amazon owns half of that 10%. If we want to be a massive company and be in every guy's dopp kit and every guy's gym bag, we have to be outside of our website. As we thought about the progression of the company, we knew we would need to be in a large retailer and on Amazon. The question is when. We probably moved a little bit faster than most brands, but Mia and I like to do that.
Saini Duchnowski: I'll never forget one VC who funded us said, "Do not go on Amazon. All revenue is not created equally." This was two years ago. There are so many prestige brands on Amazon now. You can buy Prada shoes and bags on Amazon.
Lisowski Cox: And it's our guys' No. 1 channel. 
Saini Duchnowski: The data told us our guys were on Amazon. The data also told us our guys were shopping at Target. Various retailers had reached out to us, and we explored different places. Target was probably the most interesting to us, and that happened very organically. We applied to their accelerator program. Out of 220 brands that applied, 10 were chosen in 2018, and we were one of the 10.
Lisowski Cox: And only two got into Target.
Saini Duchnowski: We were there to learn about the retail world. We actually didn't want to go in. It didn't make sense for our business. We became convinced it was where we wanted to be mainly because Target was really trying to capture a type of person they felt like they weren't capturing currently, a person that wants to spend a little bit more money. They had seen that successfully play out in women's. So, they were reevaluating their men's stores. 
Lisowski Cox: We got a yes from Target, and we had a year to get ready for that. We were able to also quickly do Amazon in that time.
Is Oars + Alps carried anywhere else?
Lisowski Cox: No. We made a decision to not be chasing invoices and to be very buttoned-up in our channel approach. In the beginning, that allowed us to track our marketing dollars more effectively. Then, over time, [it allowed us to] make sure we're putting full effort into the channels that have the most impact. 
Are subscriptions a big part of the business?
Lisowski Cox: While subscriptions are a big part of our business, we thought it'd be bigger. That doesn't mean people are not coming back. People are just purchasing when they're ready and, then, they may add on another product, or they may come back earlier and buy three deodorants instead of just one. That's the behavior we've been seeing. Then, we'll do a lot of trigger-based marketing, "Oh, are you running out?" Saini Duchnowski: I think subscription fatigue is very real. People are realizing that all these recurring expenses are adding up, so they're being more mindful and ordering when they actually needed it.
What new products do you have planned?
Saini Duchnowski: Our deodorant is our top seller. We're really doubling down on that, coming from our customers who will say things like, "Can you do something in this fragrance or unscented?" So, we're constantly listening to feedback from our consumers and incorporating that in a real time way. We move in a way that big companies can't because they get bogged down by market research and over-analyze versus we're able to go with our gut decisions.
[After] 2020, we'll be focusing on acne products. We're also very excited about the anti-aging space, though we can't talk about it in the anti-aging way. Our customer doesn't like that terminology. He approaches skincare through the lens of health, not the lens of vanity. They want to feel good, but they want to feel like they are who they are at the end of the day. They embrace their wrinkles.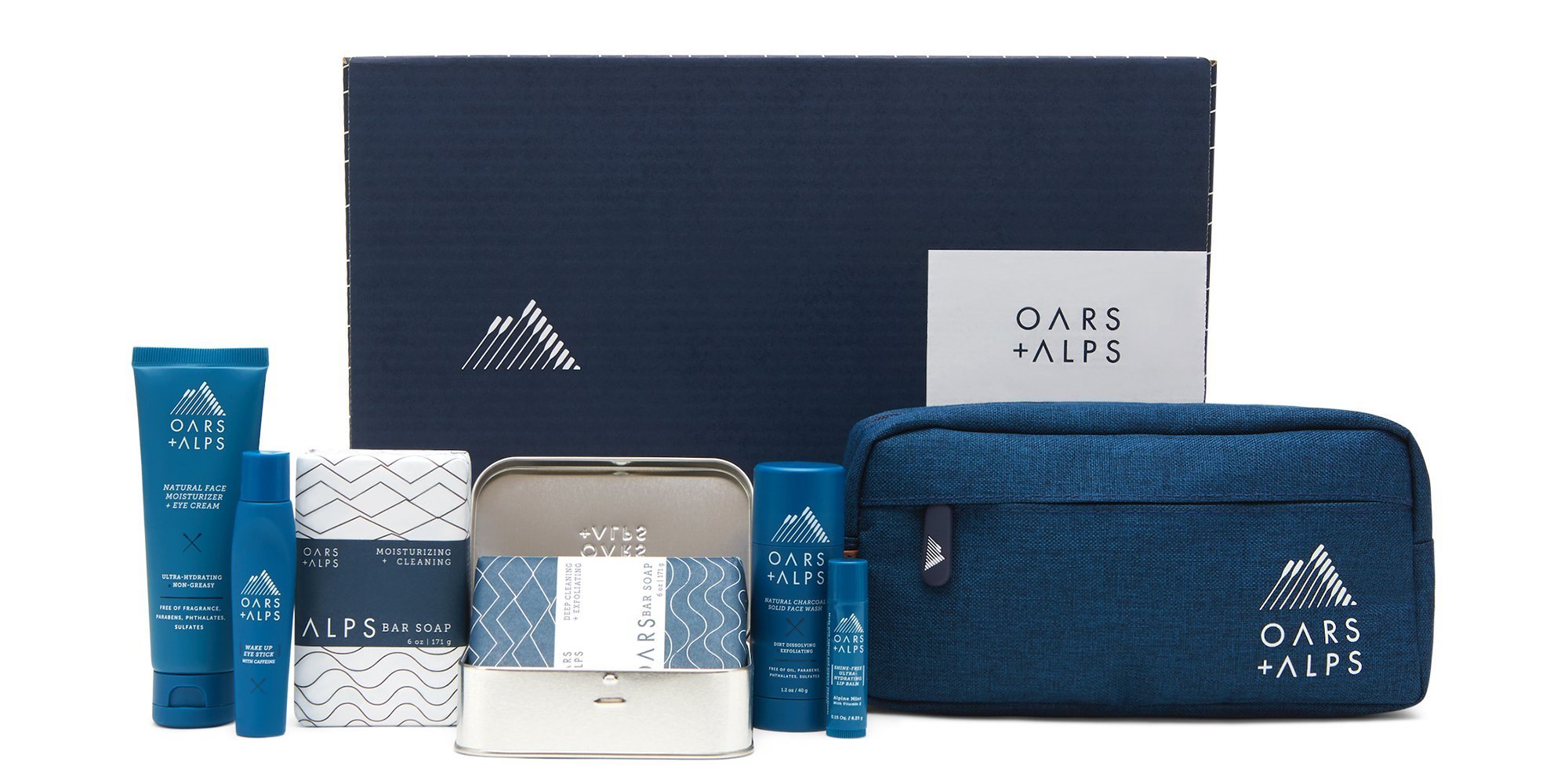 What advice do you have for other entrepreneurs?
Saini Duchnowski: When you end a meeting with someone, whether it's a vendor or partner or investor, I think it's important to say, "Who else in your network should I meet? Give me someone you think I'd enjoy having coffee with." That helps you to be constantly meeting people. Then, that person will give you someone else. The most important asset any person has is the depth of our networks. And, at the end of the day, how willing is your network to flex their muscles to help you? You'd be surprised how many people are willing to help. They just don't get asked those questions.
Lisowski Cox: Don't skimp on legal fees. Make sure you're trademarked. Make sure you have everything buttoned-up before you actually launched. It's not a joke. It may seem foolish to do all those things because most companies don't survive. But, if you do take off, being buttoned-up could be the difference between a really good exit down the road or a really bad exit down the road. 
Do you think beauty M&A activity will slow down?
Lisowski Cox: These massive valuations that we've seen the last few years, while they're celebrated in the press, are not the norm. There's a reason why they're called a unicorn because they're so rare. While investors can throw their money into multiple brands, you, as the team, you only have one company. You want to think about your alignment of incentives.
Saini Duchnowski: If you take money, I think you need to know how you're going to exit and what your dream exit is going to look like. That will dictate where you'll take money from. Not all money is created equal. Most VCs want a 10X return and, for a lot of founders, a 5X to 8X return is pretty good.
Lisowski Cox: [A 10X return] also means heavily investing in growth, and that means you're really red on your income statement versus private equity that's OK with slower growth, but they want healthier balance sheets. So, depending on what your potential exit will be, that will determine how you financially structure the company and how you'll grow. 
So, founders should plan for exits before they launch their brands, right?
Saini Duchnowski: Yes, because I really think that will determine whether you'll take VC money or not, whether or not you'll take angel money, whether or not you want to bootstrap. I also feel strongly that will dictate how fast you want to grow. People who raise a lot of VC money are forced to spend, spend, spend all in the name of topline [growth], and they ignore the fundamentals of the business. You need to have a profit machine, ultimately.
Lisowski Cox: This is why margins are important, your unit economics. Knowing what the plan is at the end will dictate a lot. Thinking about channel strategy, we knew at the end of the day we were OK with omni, even though VCs told us, "If you go outside of DTC, we're no longer interested in your company," but we knew the end players didn't care. For them, all revenue was equal.
Saini Duchnowski: We're starting to see a shift now, but, for VCs, they lose valuable data [if you go outside of DTC], which they view as gold. Try to stay DTC as long as you can, but know your next step.