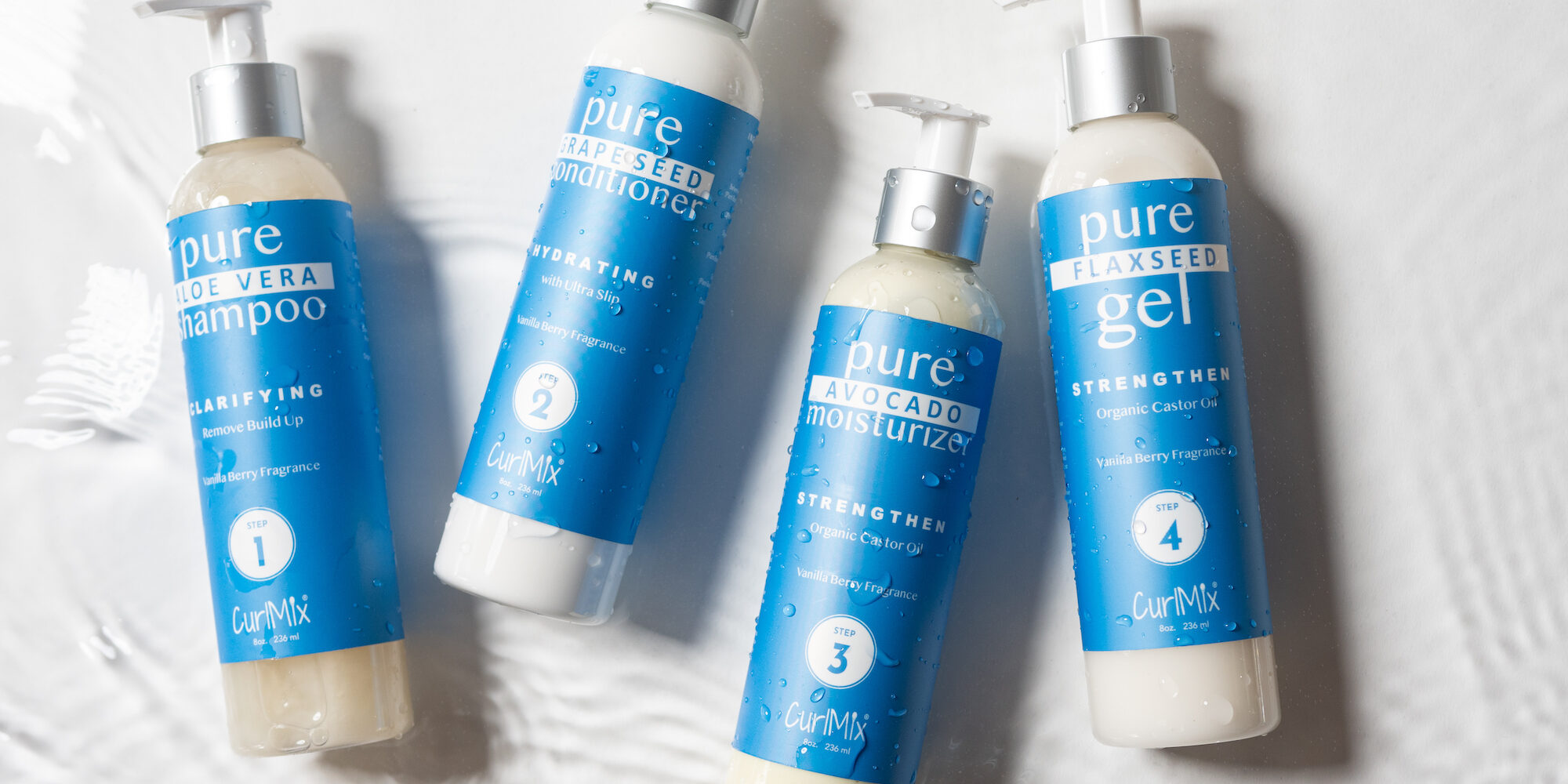 CurlMix Has Raised $3.6M—And Counting—Via Crowdfunding Platform WeFunder
In 2015, CurlMix began as a do-it-yourself haircare subscription box. "Kind of like Blue Apron, but for hair," explains co-founder Kimberly Lewis.
After noticing customers' affinity for flaxseed gel, Lewis and her co-founder husband Timothy pivoted to creating a line centered on moisturizing wash-and-gos. "Focusing on what the customer wanted helped us to get to about $1 million of revenue by the end of 2018," says Lewis. Now with CurlMix and a second brand, 4C Only, under parent company Listener Brands' belt generating $13 million in gross revenues since their launches, the Lewises are raising money through WeFunder to further increase its business and give back in the process.
WeFunder is a digital crowdfunding service connecting startups with investors. Distinct from Indiegogo or Kickstarter, individuals backing startups via WeFunder receive equity in them. "A lot of the times, beauty companies leave out the customers," says Lewis. "You've heard it a thousand times before: Started brand in kitchen, grows brand to multimillion-dollar company, sells to the big seven [beauty conglomerates] and, then, after they sell, they disappear from the marketing."
The disappearing act leads to customers feeling left out and, furthermore, as if the founders sold out. "They're like, 'Well, what about us? We helped you kind of create that value with our social sharing, with our videos, our posts, and we're not getting anything for it,'" says Lewis. "But I think, if they were making money on that deal, they might feel differently. They might not think, 'Oh, you sold out,' they might think, 'Oh, she's creating value in our community.'"
"I really want my customers to be able to come up with us."
On WeFunder, the Lewises hope to raise $5 million. Investors can fork over a minimum of $250 to invest in CurlMix. The company, which has a $25.5 million pre-cash valuation, raised over $1 million in the first four fours on WeFunder. As of Saturday, it has amassed in excess of $3.6 million from almost 6,780 investors, mostly from the Lewises' network and from fellow entrepreneurs. "At least 70% to 80% of the investors have come from their relationship with us or CurlMix," says Lewis. "And many of the people were saying it's the first time investing ever. They've never done anything like this."
CurlMix got off the ground with $100,000 that Tim won from a successful appearance on "Who Wants To Be A Millionaire?" After the company crossed the $1 million mark in 2018, the married co-founders went on "Shark Tank," where they turned down a $400,000 offer from investor or "shark" Robert Herjavec. "My husband and I decided that we wouldn't give up more than 15% of the company because we knew we'd have to do several other rounds of fundraising, and Robert just would not budge," says Lewis. "He wanted 20%, and he said he didn't know anything about the industry. The company was at a $6 million evaluation or more in our industry, but Robert was asking for a $2 million valuation essentially. And, so, we were like, 'It doesn't make sense.'"
Shortly after their "Shark Tank" episode aired in March 2019, the co-founders closed a $1.2 million investment round led by Jeff Weiner, former CEO of LinkedIn. Other investors include Arlan Hamilton, founder and managing partner of Backstage Capital, Gilbert Gong, founder of Blacklight Ops and an early employee at Box, and Sonya Nagar, partner at Pritzker Group Venture Capital. In 2020, CurlMix had $6 million in gross revenues, and its sales jumped 70% in the first quarter of this year from the same period a year ago. Listener Brands has amassed in excess of 110,000 customers, and 600,000 emails and text contacts. In 2021, it expects to propel $8 million to $10 million in revenues. By 2023, it's projected to bit $25 million in revenues.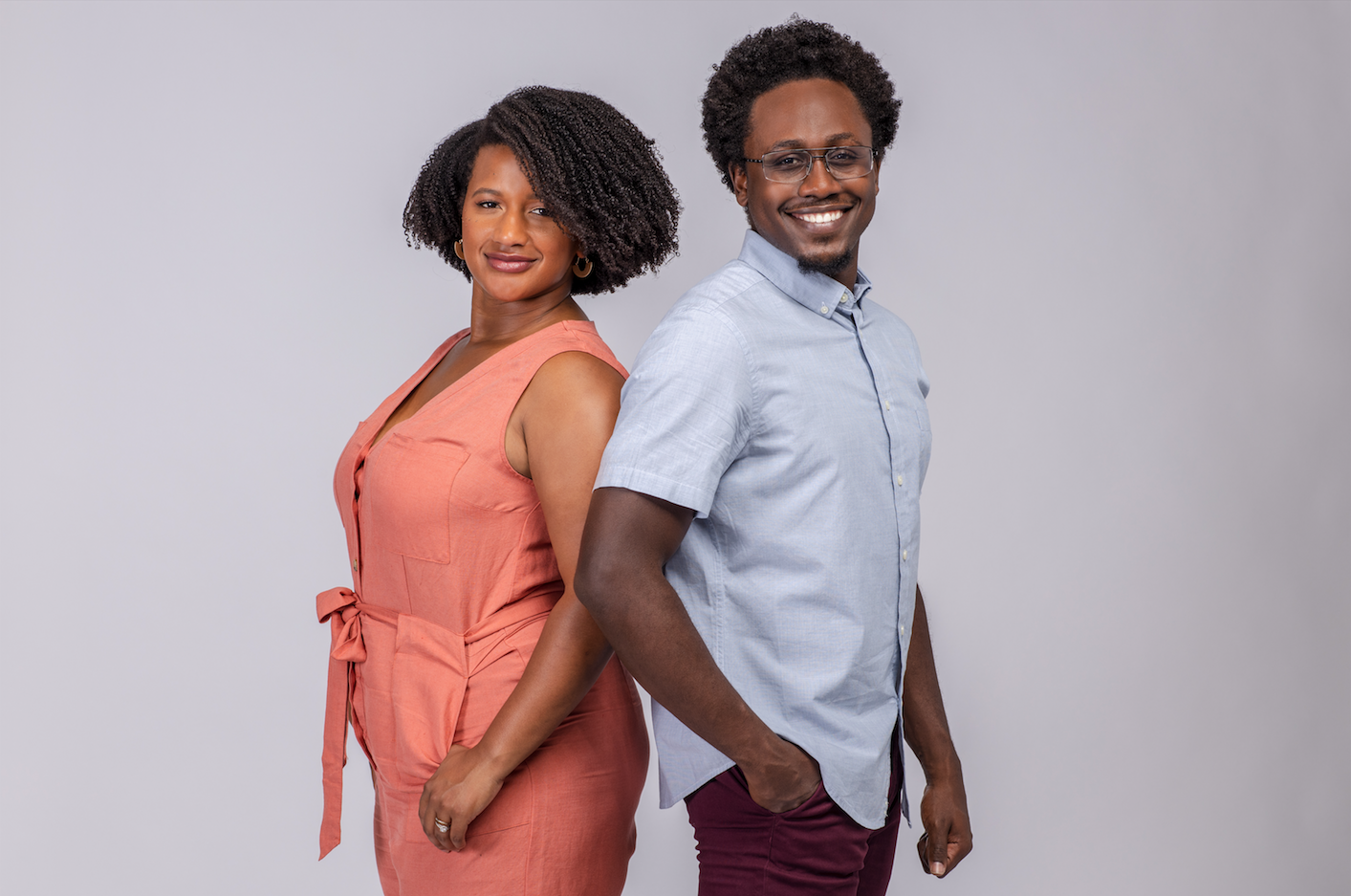 The funding facilitated CurlMix's product assortment expansion and, in November 2020, provided the fuel for 4C Only, a natural haircare brand directed at underserved customers with dense curls. "'4C hair' is one of the top three searches for hair are keywords, yet no one would put it on a bottle," says Lewis. "And the reason that nobody would put it on a bottle is because it alienates the customer. [The thinking was], 'If this is for 4C and I'm trying to go in traditional brick-and-mortar retail, I want it to be for all hair types and for everyone,' but the reality is that women with 4C hair have acute problems, and we wanted to help them soften their hair, moisturize their hair, but also be at the forefront of that marketing."
Lewis concluded an extension under CurlMix targeted the 4C customer wouldn't be sufficient. "Now, she sees herself when she comes to our website, not a loose, wavy kind of curl," she says. "She's at the forefront of the marketing." The market has responded positively. The brand is on pace to reach $1 million in revenues this year.
Still, Lewis aims to set her sights even higher. At the outset of 2021, she and Timothy formed Listener Brands to hold multiple brands. "I realized we're more of like a Procter & Gamble than your traditional haircare company," says Lewis.. The plan is for Listener Brands to roll out a series of brands in overlooked segments—she has her eyes on women over 50 next—and one day publicly traded.
The money raised in the WeFunder campaign will enable Lewis to get a step closer to her goal. More immediately, it will allow her to give CurlMix a revamp complete with new packaging and a new website. In addition, it will allow her to explore retail partnerships she's put on the back-burner and build out a team for 4C Only. Another priority is to transition the brand's marketing strategy to being community-led rather than founder-led. "I just want to focus my efforts around making my customer the hero," says Lewis. "So, showing her herself as much as possible—on Facebook or in our Instagram content or emails."
The inclusion of customers has already been underway with the WeFunder campaign, of course, and the Lewises' close attention to their haircare needs. Lewis underscores she's intent on having customers walk alongside her company as it thrives. "I like J.Cole's lyric: 'What good is first class if my homies can't sit?' And that's truly how I feel," she says. "I really want my customers to be able to come up with us."