CVS Launches Online Order Pickup Service, Tests Digital Beauty Tools And Carefully Scales BeautyIRL Format
Convenience reigns supreme in the era of post-pandemic shopping.
CVS is leaning into that in a big way this year. In May, the nation's largest drugstore chain quietly rolled out its first store-wide buy-online-pickup-in-store (BOPIS) service to 4,000 locations across the country. The service, which is set to be scaled to up to 7,000 locations by the end of the year, promises pickup within an hour after online order completion.
"As customers return to physical retail, we want to make it as easy as possible to leverage the proximity we have to them but also deliver on that flexibility that they expect post-COVID in a frictionless way," says Andrea Harrison, VP of merchandising for beauty and personal care at CVS. She reports the service has already seen a high rate of customer adoption.
It's been a pivotal couple of years for the drugstore chain. The pandemic significantly boosted its business. In 2020, foot traffic exploded as wellness shopping increased, and its vaccination program kept the influx coming well into the next year. CVS estimates it gained 37 million new customers during the period. Its digital platform also experienced an unprecedented traffic boon as customers flooded its site to search vaccination appointments and at-home testing kits. The CVS website recorded more than 2 billion unique visits in 2021, a 55% increase from the prior year.
CVS is still seeing gains from the heightened activity. Its first quarter revenue was up 11.2% to reach $76.8 billion. Same-store sales, a figure that incorporates digital channels, were up 10.7%, and the retail channel saw a 9.2% bump.
Building on the momentum, CVS revealed its omnichannel strategy in late 2021. Roughly 10% of the chain's 9,000-plus store fleet will close over the next three years as it takes a harder pivot into healthcare. Along with its traditional store format, primary care service centers and HealthHub locations offering a broader range of health and wellness services will be added to CVS's store mix. Rounding out the strategy, the company allocated $3 billion to improve digital capabilities. BOPIS is a step forward in that effort.
CVS is competing with retail rivals to be the most convenient location for everyday shopping. Target's same-day pickup services have grown more than 400% since 2019 to total over $7 billion in sales. Walgreens reported an 88% spike in digital sales for the first quarter, driven by 3.6 million same-day pickup orders.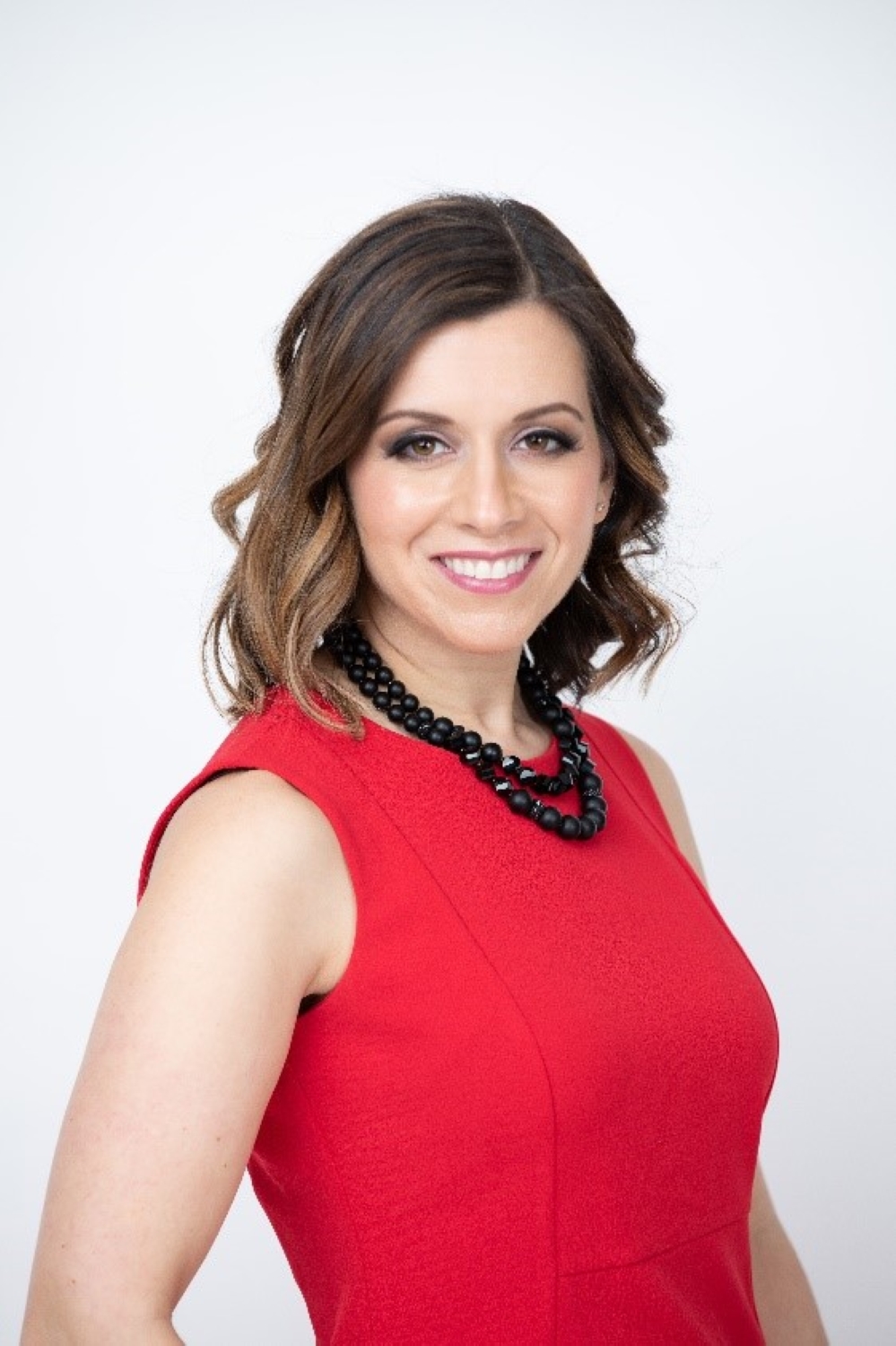 While CVS trails its competitors in regards to BOPIS adoption, it's not the first time it's introduced same-day fulfillment services. Back in 2016, it invested in the mobile fulfillment startup Curbside to launch a curbside pickup program, which it scaled to over 4,000 locations in a six-month period. Customer adoption advanced by 50% each month.
In February this year, it launched a BOPIS service that helped customers locate and purchase highly sought-after at-home coronavirus testing kits. The service provides a blueprint for a wider offering that can be scaled fast across its vast store network. "We learned really quickly how to do it well through the COVID tests and how to make it work across so many locations in a really efficient way," says Harrison.
The drugstore chain is dabbling in digital initiatives specific to beauty and wellness. Skin diagnostic and virtual try-on tools are available at select store locations and online. Harrison shares the early customer feedback is mixed. "Either they love it, or they don't want to touch it," she says. "We always have to evolve what we do with our customers' comfort levels and what their interests are. We're serving a lot of different people."
As CVS doubles down on healthcare, Harrison is focusing on the beauty and wellness categories that have been performing well. Functional skincare or skincare with dermatological and/or clinical backing has experienced particularly strong traction. Color cosmetics, sun care and haircare are leading categories, too. Hair color and textured haircare products have been the main drivers behind the growth of the haircare category at CVS.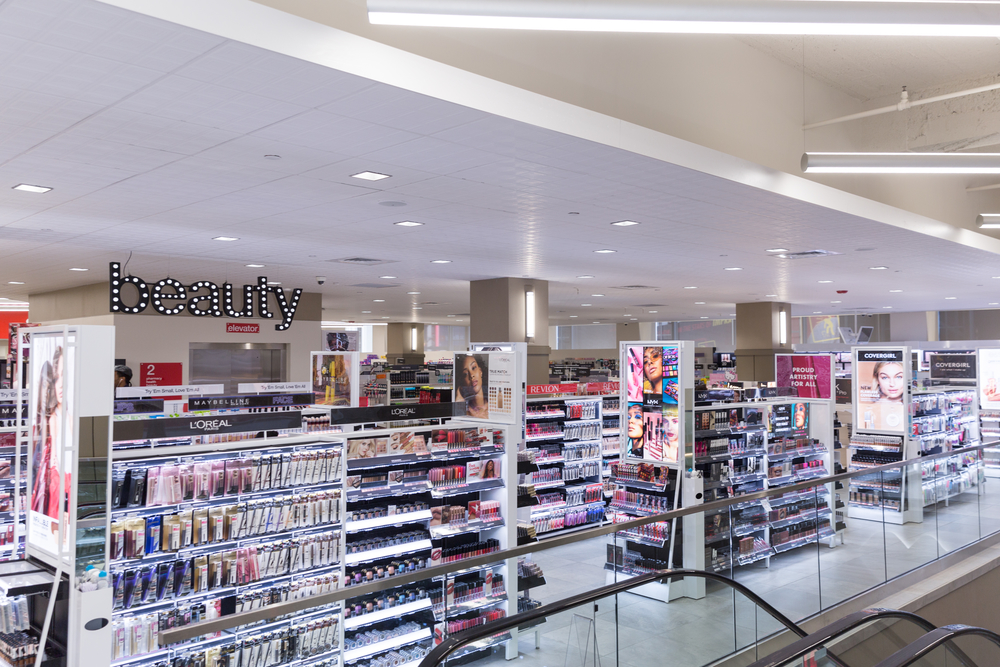 "Customers want to get back out there. They're replenishing in categories they perhaps left behind like makeup and hairstyling products, but also keeping a lot of the habits they formed during the pandemic," says Harrison. "People had two years to become really educated about what they wanted and what they liked like a longer skincare routine or hair masks." She notes CVS will continue to build out assortments transcending cultures and ages.
Harrison declined to comment on the size of CVS's beauty business. A 2016 investor presentation estimated health and beauty sales for the company to be at $11.4 billion for the year. Its total beauty market share was estimated to be 11.7%.
CVS plans to scale its BeautyIRL shop-in-shop concept slowly this year. The stylized beauty department features a collection of heritage, K-Beauty and indie beauty brands. It was initially piloted in 2018 at four locations and has since expanded to 160 locations in key markets. Five more BeautyIRL shop-in-shops will bow this year.
"It's been very successful in resonating with the target customer we had in mind, younger customers who come in more and shop more frequently and want more discovery than what you normally find in an average CVS. We've learned a lot from it," says Harrison. "That format is our best reminder that, no matter how closely beauty and healthcare are linked, beauty still needs to be fun."
Now, CVS is assessing how BeautyIRL fares within HealthHub locations with elevated wellness services. About 50 doors currently have the model, according to Harrison, but work remains to be done to make the shopping experience feel cohesive. "We're really starting to figure out how to bring an authoritative and innovative beauty assortment to life alongside in-store experiences that have that health story as well. We're seeing how far we can take it," she says. "The next chapter for us to figure how to do it in thousands of locations."