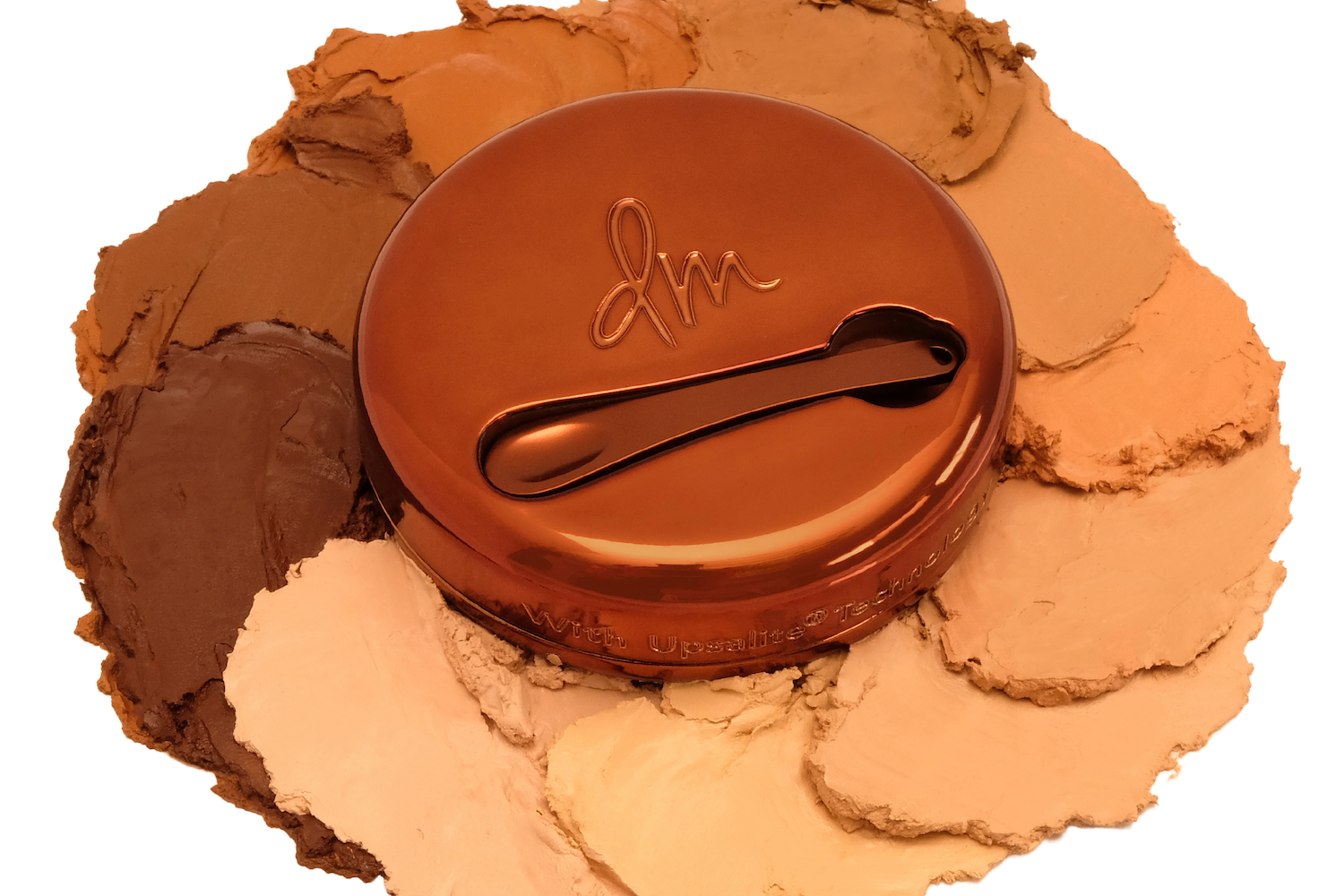 The Story Behind Danessa Myricks Beauty's TikTok-Viral Yummy Skin Blurring Balm Powder
"I may have discovered the easiest one-step product ever," shares Peloton instructor Katie Wang in a TikTok video on Danessa Myricks Beauty's Yummy Skin Blurring Balm Powder, which she closes by declaring, "Danessa is my new queen."
Wang's nearly 3-minute paean to the subtle complexion product has racked up 2.7 million views. A response video posted by Darius Hall, aka @poorlildarkbxy, tallied 3.5 million views. Hall tells Beauty Independent, "I haven't been able to put it down ever since I purchased it." The Balm Powder has also been exalted in TikTok posts by Rose and Ben Beauty founder Rose Siard and YouTuber Nikkia Joy.
The ease of the product that TikTokers gush over was by design. Makeup artist Danessa Myricks, who launched her beauty brand in 2016, says she sought to create "the easiest product in the world that does everything." The brand entered Sephora and Cult Beauty last year, and is carried by another 50-plus retailers around the globe.
To get a sense of how and why Balm Powder went viral, Beauty Independent spoke with Myricks about developing its formula, the products' critical hero ingredient, what its TikTok fame has meant for her brand's focus on the platform and when consumers should expect a follow-up launch.
Where did the idea for the product come from?
It was super important for me to create balms, and if you look at our collection, you'll see we started with the Dew Wet Balm, and we moved to the Balm Contours. One thing that I've learned as an educator and as a creator is that, when I speak to customers, balms always feel easy to them. It's a very accessible format, and it's really important for me to create things that everybody can play with that are super efficacious.
So, I knew from the beginning that I wanted to create an all-over, one-step facial balm, an easy, out-the-door product. It's been on my mind for a long time, but I didn't want it to be something that existed already. If it's not going to be better and different or change the conversation around how you play with makeup, I don't want to do it. That's where the balm came from.
The idea of powder has been something that I've been strategizing around because, as a makeup artist and a photographer, it's very clear how powder impacts the face based on your age and how it can take a look that's essentially supposed to be no makeup makeup, but then make it look like makeup. Powder is really tricky, but if you're photographing or doing video, you have to have it.
The first powder that we made, Evolution Powder, was really about this no makeup-makeup powder, but that looks really beautiful on camera. That was stage one, but I wanted to do more because that's a loose powder.
I wanted to come up with something that I can use in my 50s, and that my mom can use—she's almost 80—and that my daughter, somebody new to makeup, can use, too. I didn't want it to feel like makeup. It's giving the result without all of the things that we hate about powder: That it sits on top of the skin, that it accentuates texture. I knew that I wanted this powder to have that blurring element, and I also knew that I wanted it to work on every single skin type.
How long did it take you to develop?
It took a little over a year to develop. It launched in April of this year. I got a random email about Upsalite, and after hearing what it does, I was like, OK, this is the magic that's going to really take all of these other elements that I've already been thinking about to another level and make it way more efficacious.
The amazing thing about the ingredient that stood out to me is that it had the highest blurring index of anything on the market. Most people use silica and this blur is way beyond what silica does when it comes to absorbing sweat and oil, which is what we want a powder to do. The particle is also large enough that it doesn't go into the pores. With all of that, I was like, OK, this is magic.
Were there any hiccups along the way in the development process?
The most difficult part of creating the formula was making it balanced so that everybody can use it. If you have dry skin, how do you take care of that? You don't want the Upsalite to be over-drying, so it was about creating a really balanced formula that works on all skin types, including skin that's sensitive or acne-prone.
Upsalite is a really porous material, and it only absorbs excess sebum and sweat. It doesn't have access to anything that's underneath the skin. Having ingredients like hyaluronic acid and olive-derived squalene provides the skin with hydration, so we create that balance there.
Also, one of the things that was really important to me is that we had a shade that was universal that literally was universal. Regardless of your skin tone, it's going to be invisible. I'm very dark, and I tested it on people who are like four and five shades darker than me. The No. 1 callout is like, "Wow, this literally disappears."
For all of the shades in between, we spent a lot of time on making shades that are forgiving, so it's not hard to find one. Most people can use multiple shades. Even somebody who's fair can use a deeper shade for contour and scope. We were just thinking about all the pain points a customer would have and really trying to integrate that into the development process so that it feels like something that's really easy.
One of the other things that we spent a lot of time on is making sure that the pros will love it and want to throw it in their kit, and that the average person feels good about throwing it in their bag. People were really excited about the fact they have the option of not just using their fingers, but having a tool that's enclosed that they can use to scoop out the product. The pros love that. After the pandemic, everyone is focused on the hygiene of their product.
What was the social media strategy for it?
We had a lot of work to do in terms of communication because no one knows what Upsalite is. Only rock climbers knew what that was used for, it hasn't been used in beauty. As a matter of fact, we're the first people to use Upsalite in a format like this. So, we had to educate on this product that does a thousand things, but also educate on this ingredient that nobody knew about.
It literally was just me doing Instagram Lives and having our internal team use the product. We also did a lot of gifting for people to experience it. There were no paid advertisements. As a brand, we haven't spent a penny on paid advertising yet. Our brand literally is a brand that is organically grown. I shared it with my pro peers, and then we targeted people that we know who support the brand and maybe have oily skin. If they liked it, they shared it with their audience.
We have a group called The Angels and essentially it's just makeup lovers who I've seen using my brand and who really love it that I welcomed into this program where I offer training sessions and support, and we do giftings. It's a mixed bag of people who we really think represent the ethos of our brand. We sent it to them to get their initial feedback and give us the words that they would use to describe it. It was really important to us to figure out how we can communicate it.
What do you think led to the product going viral?
We've spent a lot of time communicating all of the things it can do. What really made the product go viral is somebody on TikTok who just grabbed it, smacked it on their face with their fingers, and was like, "This is the easiest product ever to use." She went to the store and purchased it, it wasn't even somebody that we gifted. Because she showed how easy it was to use, that's where the viral moment happened because people really just wanted something easy. B demonstrating the ease of the product, it speaks for itself.
Everything that's been communicated about this product has come from somebody who's tried it and used it and expressed how it changed their routine. It's been powerful and exciting to watch because everything that I had in mind in creating it is what's being recited back to me from the people who are using it; people are experiencing it the way that we intended. We learned that we don't need to overcomplicate things, just slap it on and it works. It's really what we needed to say right from the very beginning.
Has the virality translated to sales of the product?
We're a small brand and, in a two-hour period, we got the same amount of orders that we would traditionally get in a month—and it's been nonstop. It's created new problems for us, good problems. If you visited Sephora, they were sold out of almost every single shade online and in store as well.
How do you build upon the success of the product? 
We have more deliciousness coming at the top of next year based off of it. Oddly enough, as we look through the comments of people who are purchasing it, they're already asking for it, and we're like, "We already thought about it in advance, and it's coming." It's going to be a really exciting journey just to see how this evolves.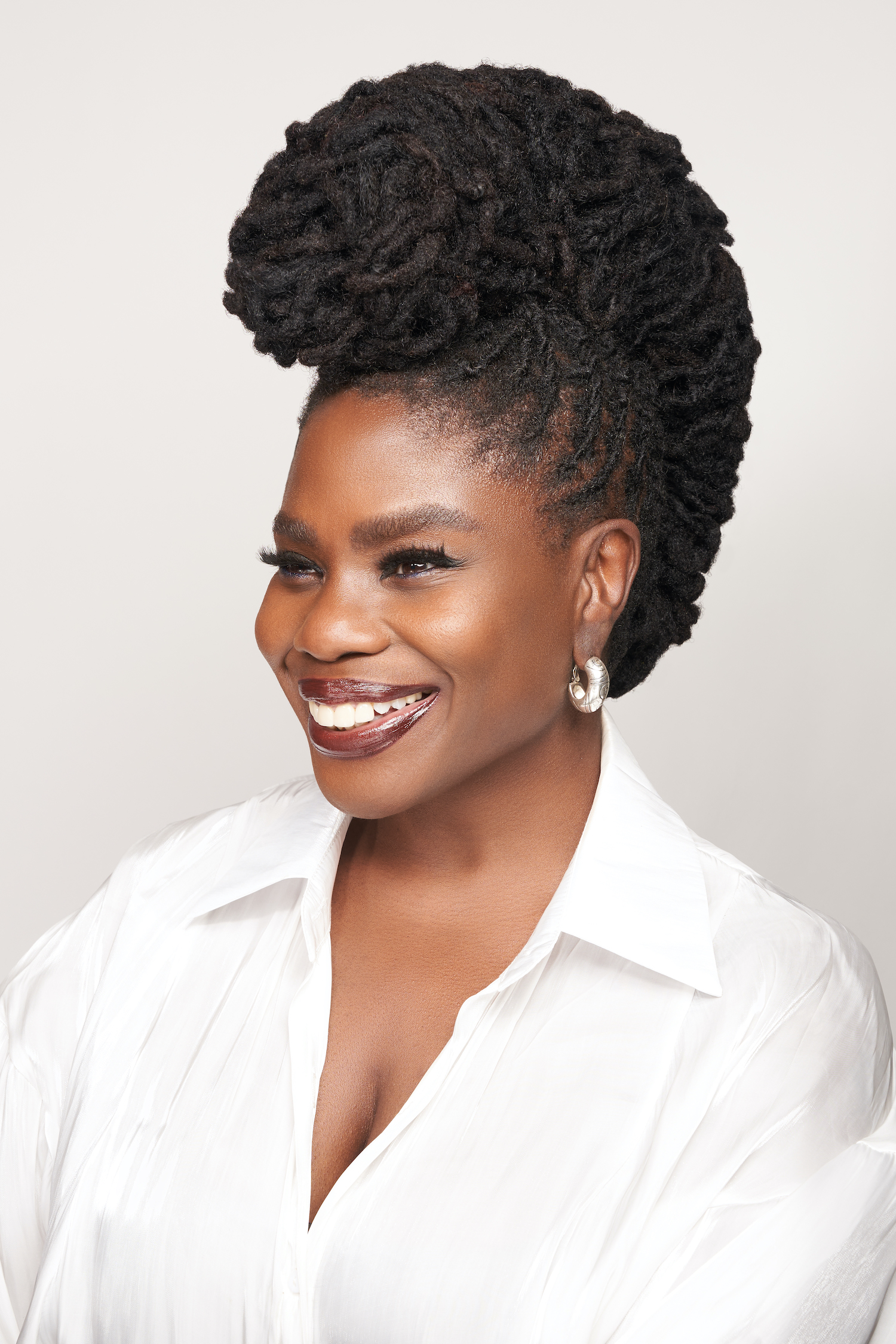 Were there press mentions that contributed to the success of the product?
The announcement of the Allure Best of Beauty Award happened right in the middle of the virality of the product, so that's actually cool and helps to solidify for people, hey, this is pretty innovative and maybe I want to give it a try. From the moment I started working on this product, my team and I said this product will win the award because it was so different. It luckily manifested. So, it was really reaffirming to us. We recently won a Vogue award for it, too.
The awards really don't mean anything, it's really about how people are responding to it. That's really been what's most powerful. I sit in my bed at night just watching the TikToks and hearing what people are sharing with each other about how to use it.
The goal was to create something that would be unique and change the way people think about their beauty routine, and it's nice to know that that's something that we accomplished. I'm really excited for the future and how we can build upon it.
What learnings do you draw from what's happened?
TikTok is really powerful. We're a small brand, we really weren't leaning into TikTok at all. We literally were an Instagram brand, and I'm usually sitting at my desk making Reels, but we've seen TikTok move the needle for us many times with our Infinite Chrome Flakes last year and with our Lightwork Palette and now with the Balm Powder. For me, it just reinforces the idea that brands are built based on the community and the actual consumer on the other end. I'm looking at TikTok as a way to learn more about the people that we service.
Our TikTok account used to have 10,000 followers on it, and we used to never post. Once we posted three times in a week, we went to 100,000 followers on TikTok. It was really eye-opening for me to see how much that platform can drive the business, and it was even more powerful to see that it happened completely organically. To really tune in to see who's using your products and how, and to make sure that they remain top of mind as we create in the future, that was a big learning for me.
Are you planning to divert more attention to TikTok?
For sure. We're trying. We don't necessarily have the bodies to do it, but it's definitely our intention. At the very least we watch, we listen and comment, even if we are not in the space to create content. We're really trying to educate and repurpose content that we used before, just to make sure that people really do know how to use the products and to introduce them to who we are as a brand. Our goal is to hopefully be able to lean into it in a much stronger way in the months to come.