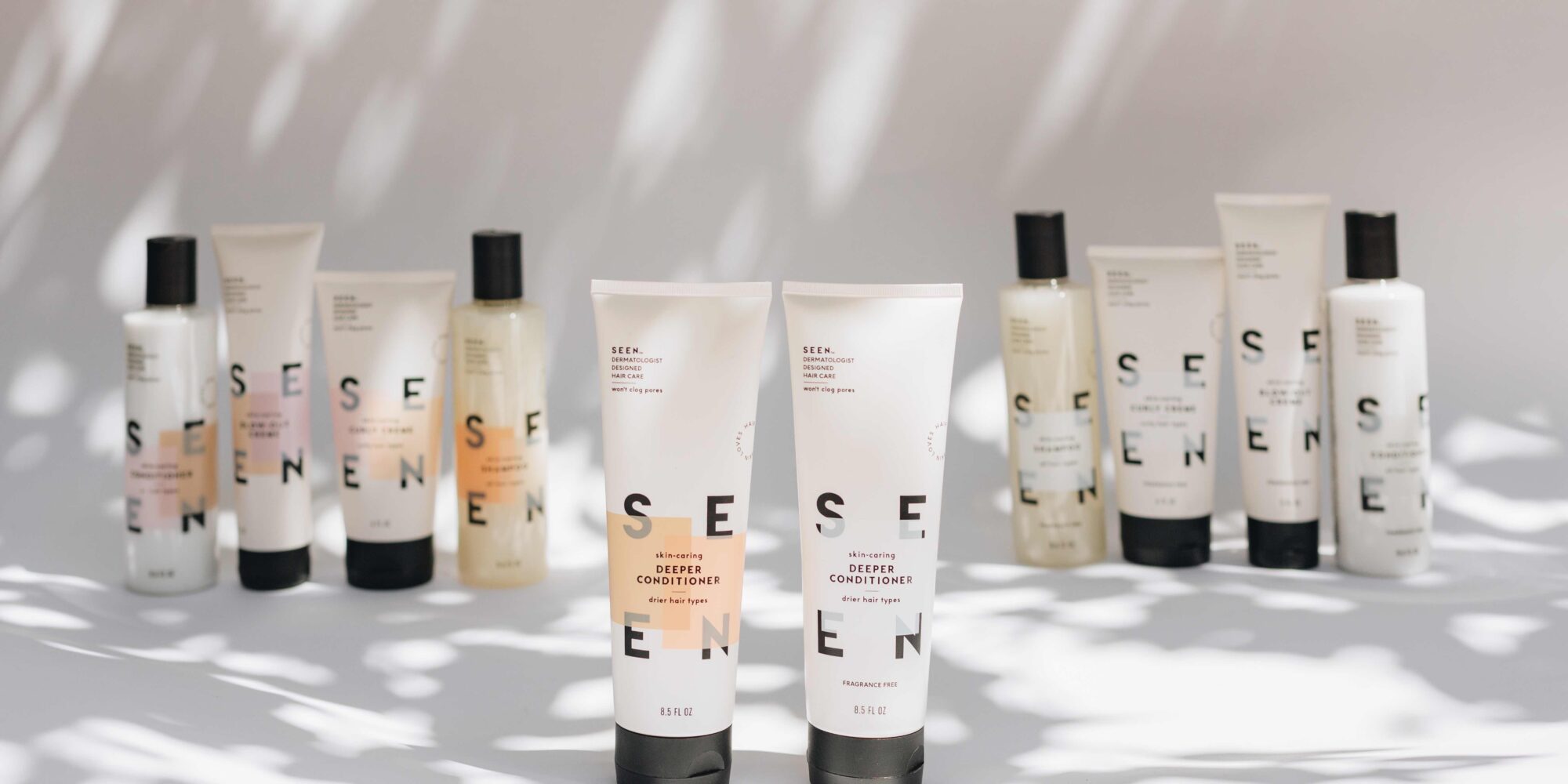 "Haircare Is Skincare": Dermatologist-Founded Haircare Brand Seen Launches At Ulta Beauty
When dermatologist Iris Rubin started struggling with breakouts in 2014, the culprit wasn't immediately clear. "I was getting acne from my haircare products, and it took me a while to make the connection," she says. When Rubin did connect the dots, she had an epiphany that would alter the course of her career by inspiring her to create the haircare brand Seen, which recently landed at Ulta Beauty.
"I made this realization that haircare products are not just haircare product. They're actually skincare products," says the Harvard-trained doctor who was working as a pediatric laser surgeon at Children's National Medical Center in Washington, D.C., at the time of her realization. "What I mean by that is, when you use shampoo and conditioner, it rinses down your chest, your face, your back, and it actually leaves a residue behind." Leave-in products, she adds, can transfer from the hair directly onto the skin, towels or pillowcases.
With the aim of making haircare products to benefit skin along with hair, Rubin founded Seen in 2014. Some four years of product development followed before the brand was ready for consumers in 2018. Rubin retired from her hospital job in 2017 to focus fully on Seen.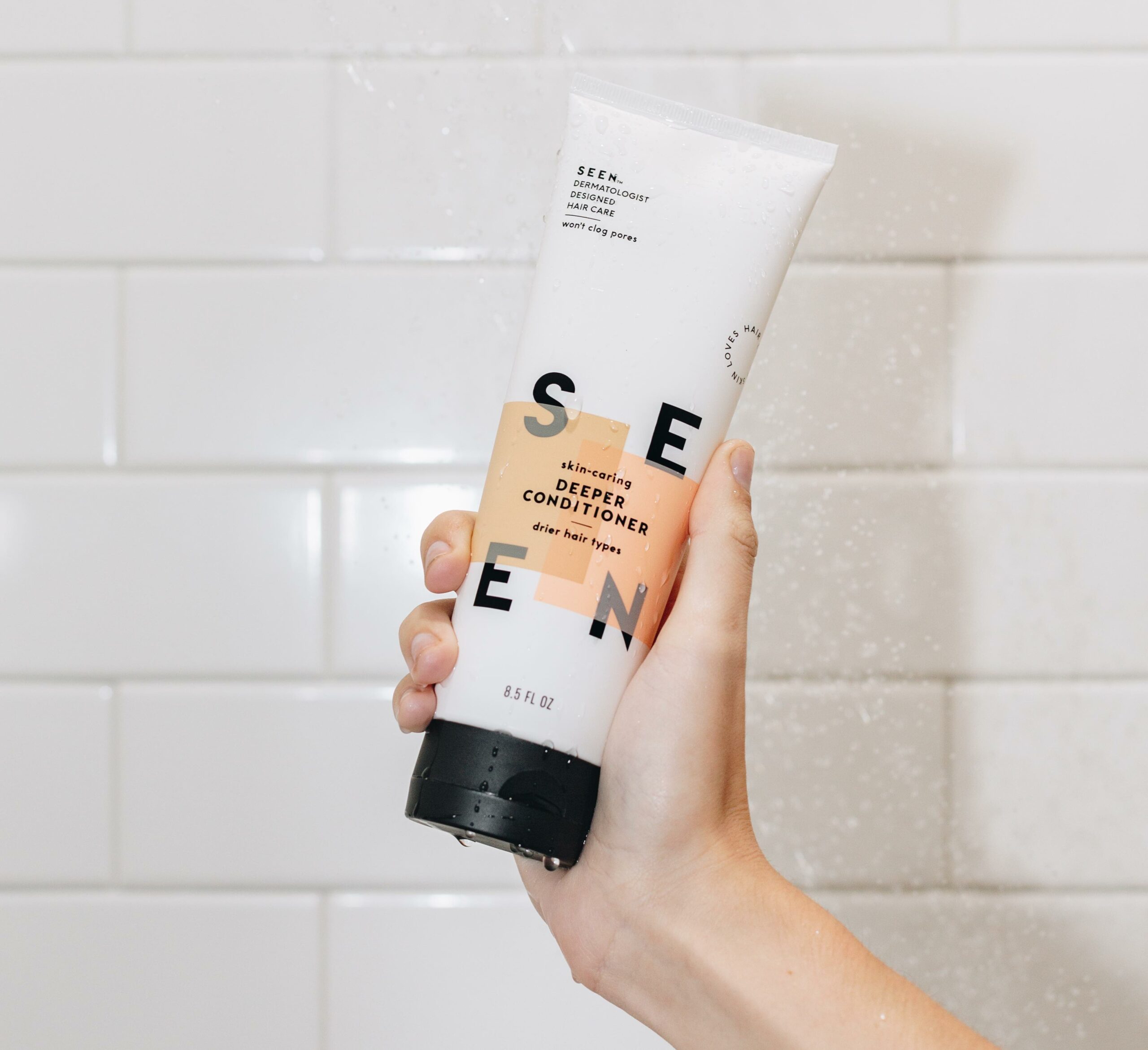 "When you're trying to hit two metrics—good for hair and good for skin—it's more challenging because you have to make sure you're hitting both of those," she says. "The way that I approached the product development process is I would actually take hair products and put them directly on my skin as the first stress test to see what they would do. And I happen to have a twin sister and so, poor girl, she was recruited."
Settling on ingredients was a challenge. "Just as important as what's in each product is what's not in there," says Rubin. "A lot of the ingredients that make your hair silky and smooth can cause irritation leading to acne or other issues. So, we did take out a lot of ingredients that aren't good for the skin or good for you."
Billed as a vegan, cruelty-free luxury brand, Seen doesn't have silicones, sulfates, phthalates and dyes. Many of the ingredients it features are skincare staples. The styling products, for example, incorporate squalane. "It's a plant sugar-derived natural humectant that's in a lot of skincare, but it's really amazing for the hair and gives glass-like shine," says Rubin.
"It's great to consider skincare for the scalp, but our products take it one step farther to go beyond the scalp to the face and body."
Seen incorporates hemisqualane into products, too, including in its new Deeper Conditioner. "It's sugar-derived, and we like to call it nature's answer to silicone," says Rubin. "I think silicone can trap ingredients on the skin because it's occlusive, but hemisqualane won't clog the pores, and it's got color protection."
Once she developed formulations for Seen's three debut products—shampoo, conditioner and blowout cream—Rubin had them undergo skincare testing. "That's really unique for a haircare brand," she points out. "We put them through comedogenicity testing and [repeat insult patch testing] or basically testing for allergies and irritation."
Seen's mod, cheerful packaging is as an extension of the "good-for-you" ingredients contained within, according to Rubin. She credits her business partner and brother-in-law Gregory Maged with the brand's look. "He knew that, for a consumer-facing brand, it would have to be something beautiful and, intentionally, we didn't want it to be like a dandruff shampoo where someone goes into the shower and the product is screaming, 'I have dandruff,'" says Rubin. "We wanted to do something that is elevated and good for you, and that's intentionally why it says on the packaging 'dermatologist-designed,' 'won't clog pores,' 'skin-caring.' It's just really positive."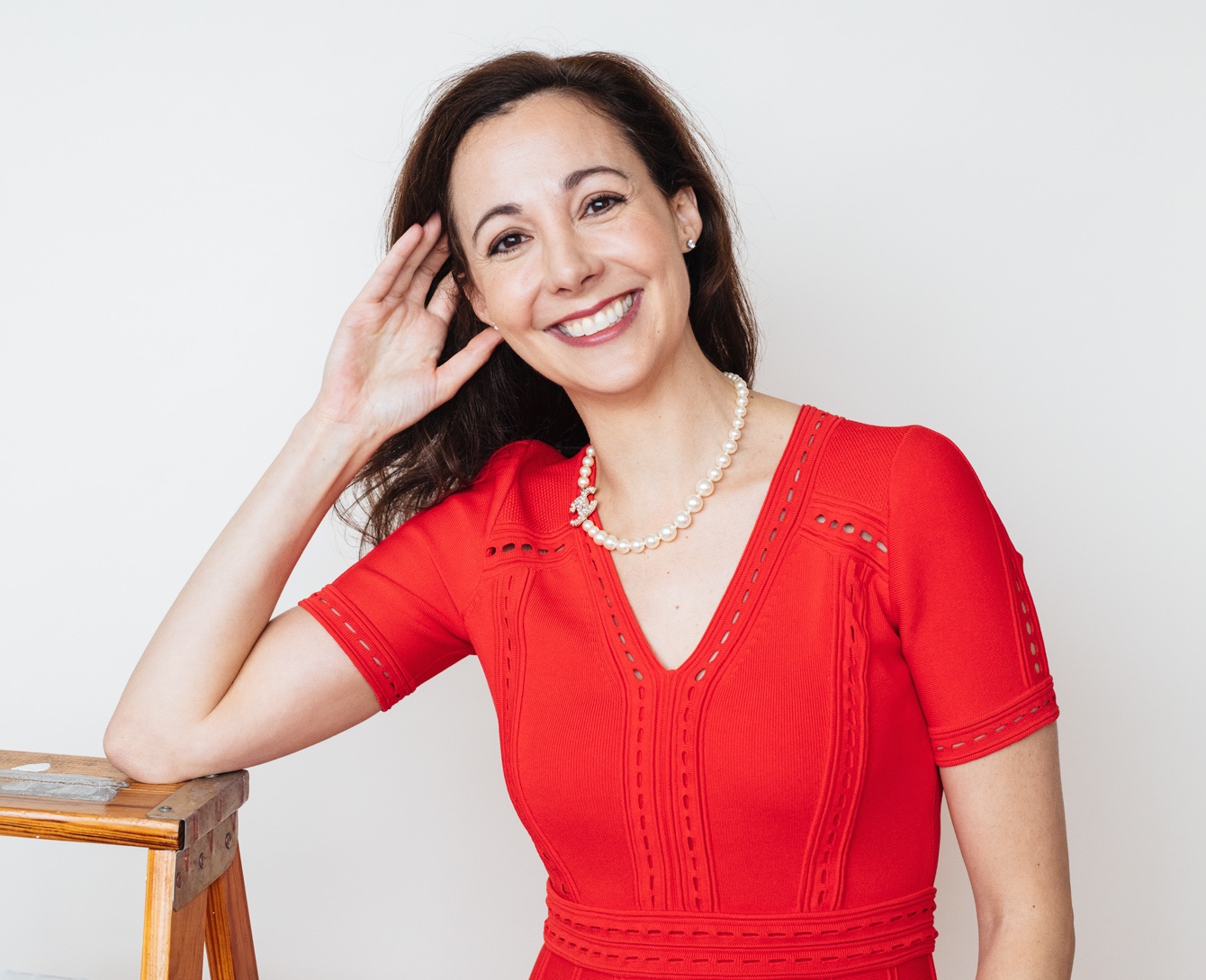 When the brand hit the market, its products were sold in direct-to-consumer distribution. Within Seen's first year in business, Anthropologie came calling, and Seen became available in its stores and on its website. Interest from dermatologists was strong early on as well, and Seen began selling at dermatologists' offices. Dermstore, SkinStore and Bluemercury were next.
As of late last month, Seen products are also sold at 100 Ulta stores and on the retailer's site as part of the Sparked program highlighting emerging brands. "We created a product that we know works," says Rubin. "But, now, to have the opportunity to share it on this scale is amazing." She adds, "Apparently, [Seen is] doing great at Ulta. We've gotten that feedback."
Seen's assortment in Ulta's stores contains four products: scented shampoo and conditioner, blowout cream and curl cream. Nearly all of the brand's selection, including fragrance-free shampoo, is on the retailer's site. Products range from $12 for a mini Curly Creme to $29 for a full-sized shampoo.
"We are really science-driven and science-backed."
After Ulta approached Seen back in 2020, Rubine says, "They worked with us for more than six months to get ready for the launch. They're really looking for new and innovative brands. People go to Ulta for discovery, and [the buyers] loved our connection between hair and skin. They saw it as a unique product in the market. I think that's what drew their interest."
Rubin maintains Seen holds a unique position in its category. "A lot of brands are doing beautification of hair and work on scalp care, but not from the angle that we have, and I don't think they've done the type of testing we have to make sure that it won't clog pores and it's not irritating to the skin," she says. "We just have a slightly different approach. It's great to consider skincare for the scalp, but our products take it one step farther to go beyond the scalp to the face and body."
Rubin has published several studies on the connection between haircare and skincare. Her most recent one exploring the link between body acne and hair products will be published in "The Journal of Drugs and Dermatology" this month.
"We are really science-driven and science-backed," Rubin says. "We have three patents with a fourth one being issued shortly. It's great to have an observation, but it's better to have the science to show it. Haircare is skincare. You can't publish something in the peer-reviewed dermatology journals unless it's novel. We're showing that when you change to Seen you can actually change your skin."
Seen has obtained external funding, but Rubin declines to disclose the specifics of investment, and the brand's sales goal for this year. She did provide a teaser of the products up next that push Seen outside of haircare. Rubin says, "We're launching a body wash this year and an incredible serum."