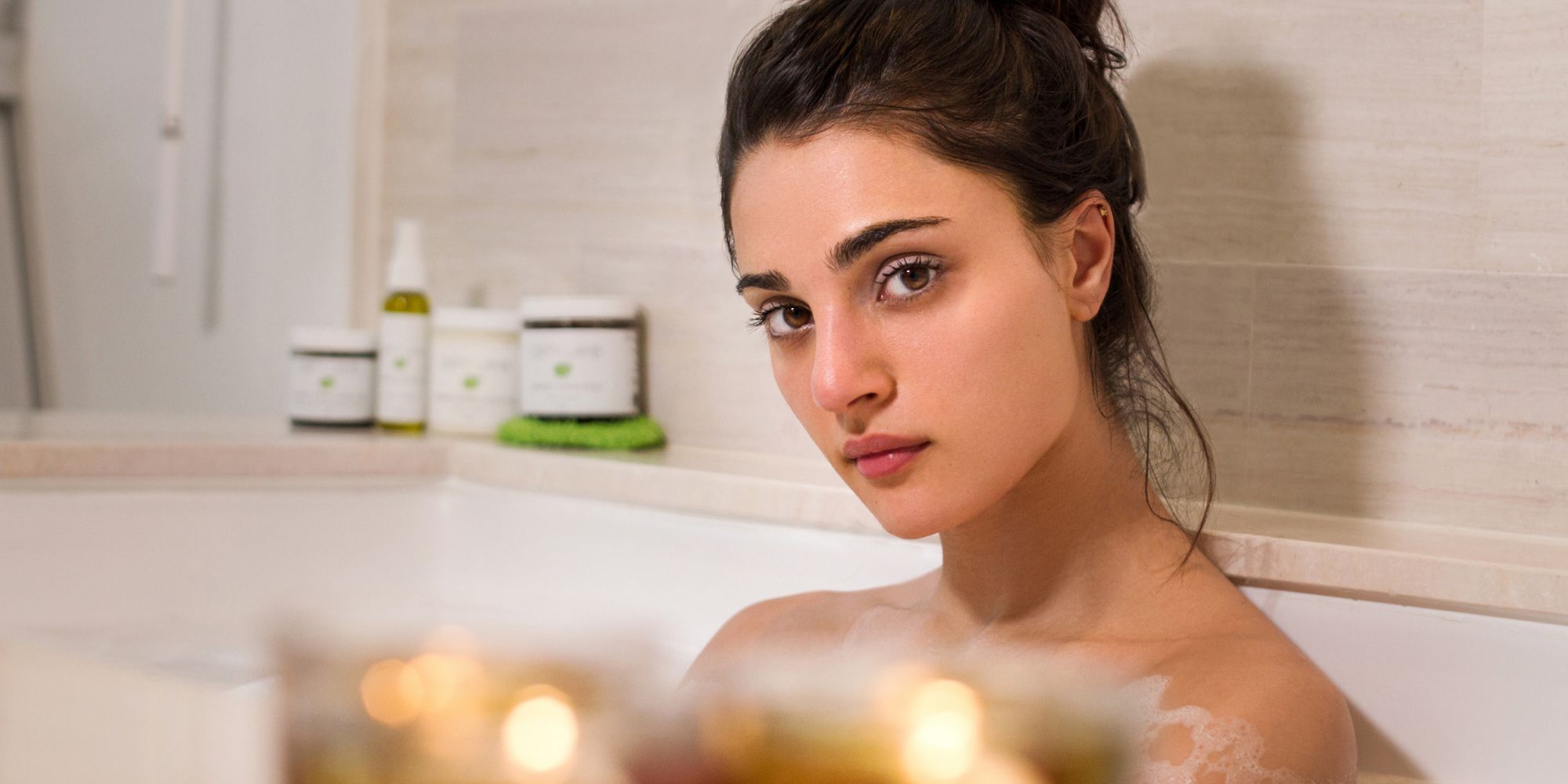 The Dirty Lamb's Ahlam Abbas Goes For The Gold With The Launch Of Dirty Lamb Luxe
This Dirty Lamb has a golden fleece.
Ahlam Abbas is introducing Dirty Lamb Luxe The Coffee Mask, a $70 prestige version of her skin and body care brand's signature Turkish Coffee Mask that's teeming with rose water and 24-karat gold. Launching in March, The Coffee Mask will mark the debut of an upscale line expected to encompass many more products. 
Abbas believes what's not in Dirty Lamb Luxe The Coffee Mask is as important as what is. "I was looking at all the masks on Sephora.com and 84 out of the 100 that I looked at contained alcohol. Fifty out of [the] 100 had thickening agents and also fragrance, which can be irritating to sensitive skin. My mask does not have any of that," she declares.
However, there's plenty inside the product that Abbas is happy to tout. "We're still using the main ingredient, turkish coffee with cardamom, [which] has a high caffeine content. To me that's one of the miracle ingredients I've come across," she effuses. "Then, instead of infusing it with mint like our regular mask, we infuse it with 24-karat gold, [which is] very high in antioxidants and minerals. Instead of using the turmeric powder [in the regular mask], which can stain and be a pain to [remove], we use turmeric CO2. The CO2 is a high pressure system that extract[s] the pure oil, so it's going to have higher curcumin content." Coffee bean CO2 and organic unrefined coconut oil round out the new formulation.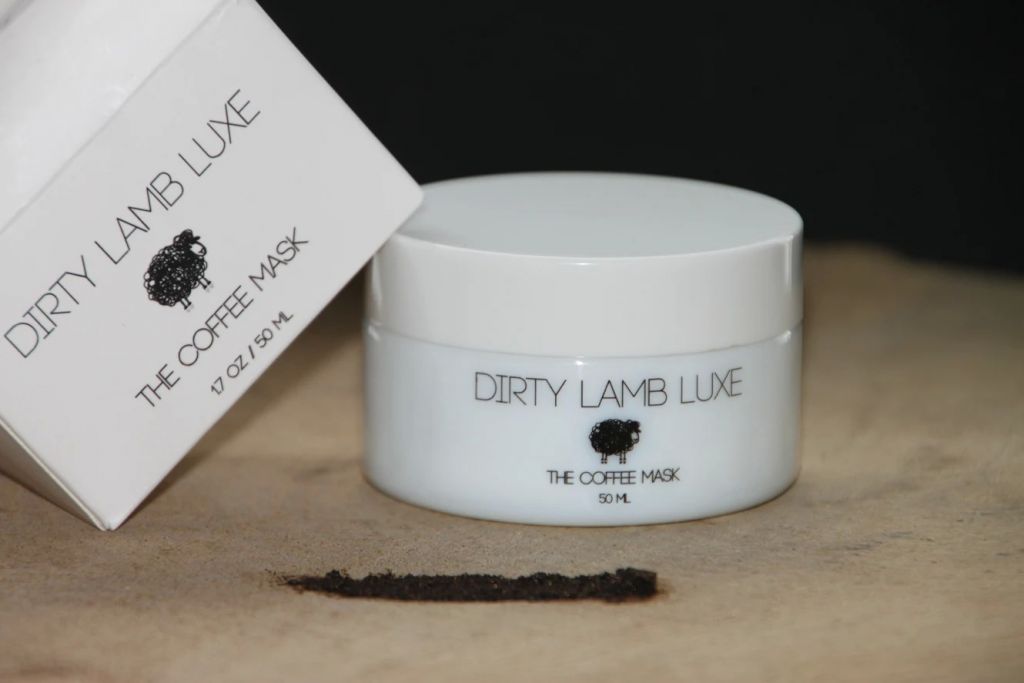 In addition to ingredient upgrades, Dirty Lamb Luxe The Coffee Mask will feature refined packaging. "My other packaging is simple, it doesn't have a box. This jar is much heavier. It is an all glass white jar [with] black font, the lamb is black. [It's] higher quality packaging," says Abbas.
The Dirty Lamb entered a handful of T.J. Maxx and Marshall's stores less than a month after its trade show premiere in 2017 at the New York edition of Indie Beauty Expo (IBE). "They've been really good to work with. I'm really happy to be with them. I like what they do for the average customer," says Abbas. While she's thrilled with her T.J. Maxx partnership, she's realized that being linked to one retail company might limit her brand's retail options. "I actually noticed this time around at the show that people did not want to hear that I was in T.J. Maxx and Marshalls," she recalls, referring to IBE's show in L.A. last month.
The feedback from retailers at the expo served as confirmation for an elevated line Abbas was already considering. "I kept thinking to myself, 'I know I can make this better, even though it's already a great product,'" she says. "I know I can reach out to other retailers that are like, 'Oh, you sell to T.J. Maxx.'"
Abbas has been creating with coffee since day one of The Dirty Lamb in 2015, which sells the Turkish Coffee Mask for $44 on its website. "I was going to nursing school at the time and any exfoliant that would claim to be natural either wasn't natural or it wasn't doing what it said it was going to do," she recounts. Abbas applied her Palestinian-American upbringing and passion for cooking to whip up products that used Middle Eastern ingredients she had in her kitchen.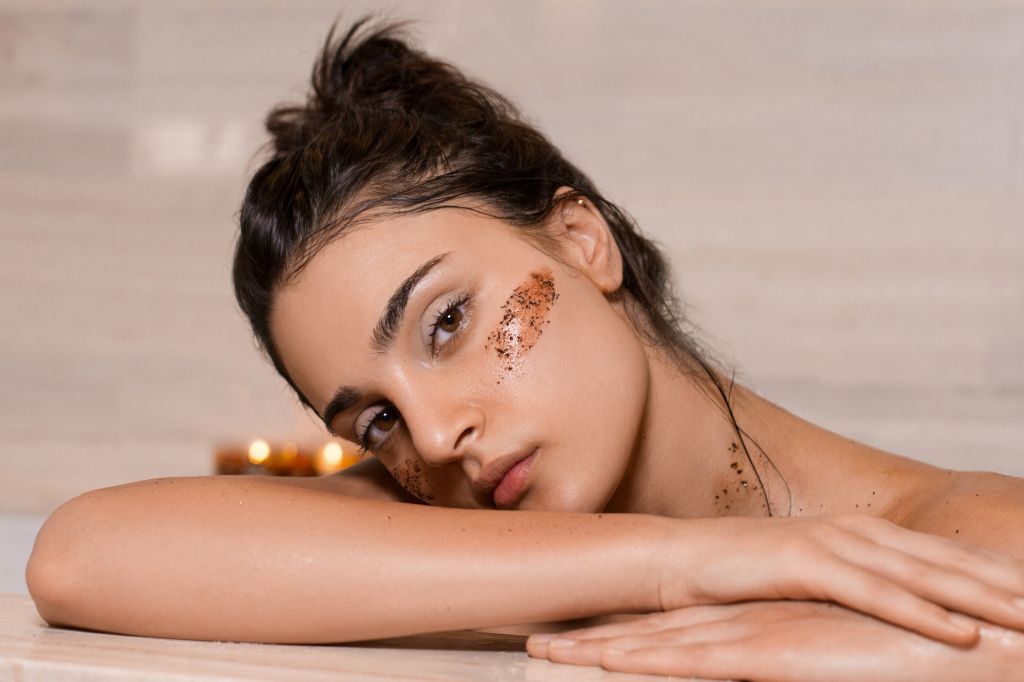 "My main goal was to get product into consumers' hands and see if they came back, and that's what they've been doing, especially when it [comes] to the mask," says Abbas. She has lofty goals for the luxe offshoot. "I really want to reach higher-end retail with this product: Free People, Sephora, Nordstrom," she says. "I want to reach out to everyone without losing any integrity or compromising the integrity of my product."