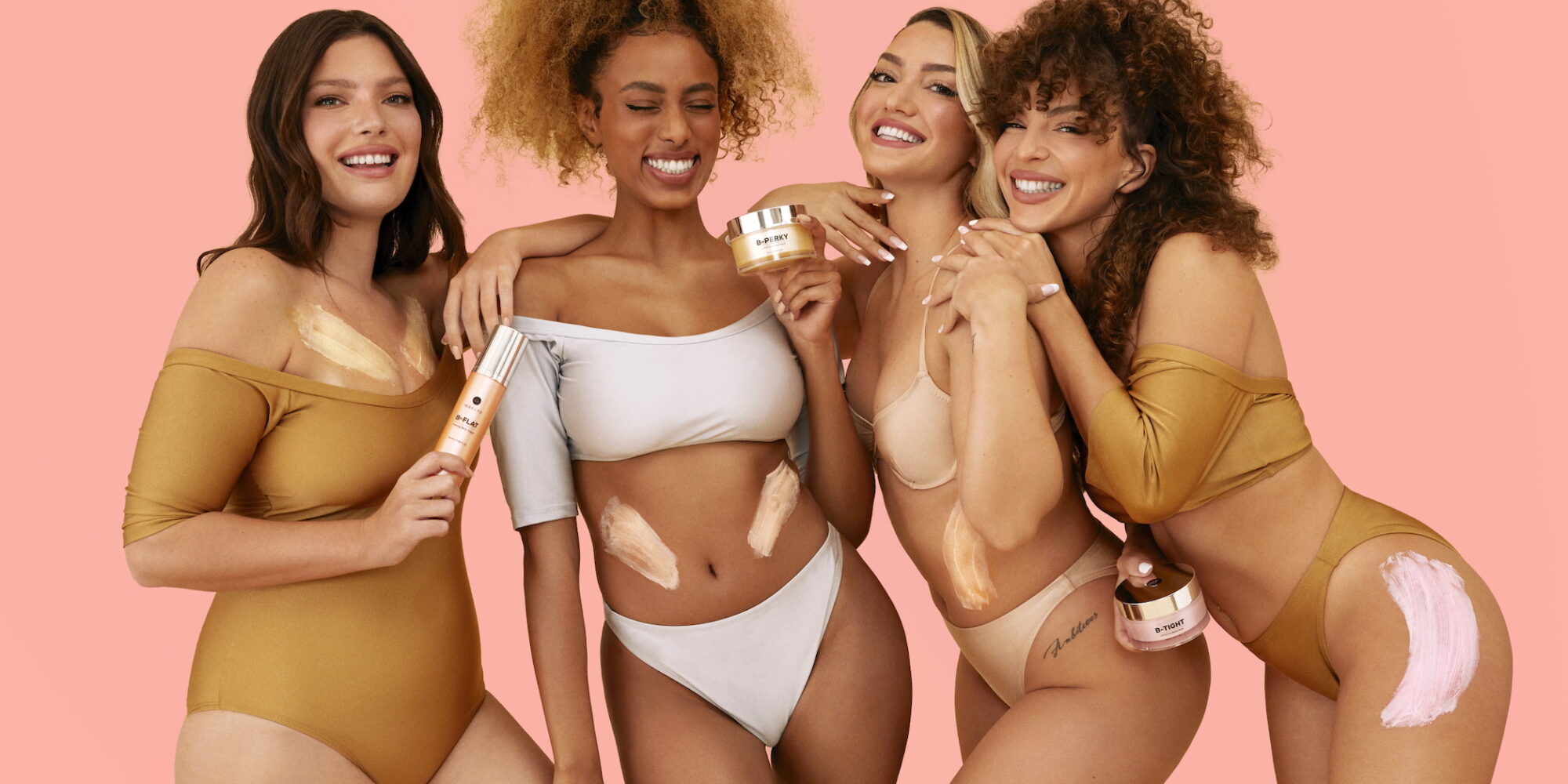 DTC Body Care Brand Maëlys Secures Minority Investment From Madison Reed Backer Norwest
Maëlys, the d
irect-to-consumer body-sculping product specialist known for its B-Tight Lift & Firm Booty Mask, now has more junk in its trunk. 
The Tel Aviv-based brand has received a minority investment from global venture and growth equity firm Norwest. The cash infusion will support elevating Maëlys' international presence, enlarging its workforce and increasing product development. The size of the investment wasn't disclosed, but Norwest's equity checks are typically from $20 million to $150 million and it's estimated to be on the smaller side of the range. Norwest general partner Sonya Brown will join Maëlys' board.
In 2019, InStyle reported that 100,000 people snapped up Maëlys' butt mask, which received a nod from Khloe Kardashian, in two months. Still, the brand wasn't big enough for Norwest from a revenue perspective last year, when its body-positive approach first came to the attention of Brown. Instead of investing right away, she kept in touch with Maëlys CEO Rom Ginzburg, former EVP at Il Makiage, and watched Maëlys' trajectory. "Then, their growth really did take off," says Brown. 
Maëlys has benefited from a surge in interest in backside beauty—demand for butt lifts soared amid the pandemic—and recent sales expansion in the beauty and personal care industry. However, the brand has wildly outperformed beauty and personal care as a whole. According to P&S Intelligence, the industry is set to reach $128.7 billion by 2030, advancing at an annual rate of 4.8%. Maëlys' revenue run rate is $100 million to date, representing 400% year-over-year growth since it was founded in 2017.
"I was pleasantly surprised when I was doing my next catch-up call with the CEO how much progress they had made," says Brown. "It was right in the strike zone at that point for us, much faster than I had expected."
She's been tracking Maëlys' progress as beauty consumer dollars have shifted to e-commerce. Online consumer spending was up 44% from 2019 to 2020. Brown is a board observer at Madison Reed, a digital hair color brand that saw its sales skyrocket 130% in 2020. She was also responsible for Norwest's investment in PCA Skin, a skincare brand acquired by Colgate-Palmolive in 2017. 
Over 90% of Maëlys' sales are DTC, although a few of the brand's 20 products are sold on Sephora's and Ulta Beauty's websites. DTC is anticipated to remain its primary channel going forward. Brown says, "It's a good model, and I think long-term we'll see, but they've been very focused, and I think they've got a great marketing team that understands digital marketing."
Maëlys is a member of a group of mega-popular masstige personal care brands like Anese, Hello Body and Frank Body that have drawn customers via social media with the deft deployment of influencer buzz and user-generated content or UGC. Last month, Frank Body completed an investment round lead by China-based private equity firm EverYi Capital that valued it at around $80 million. Hello Body was acquired by Henkel last year. 
"They really go after influencers who would actually have already used their products and like their product," says Brown. "Then, they talk about how we can work together rather than just buying influencers to say whatever they want them to say. That's not the intent."
The UGC Maëlys shares with its nearly 260,000 Instagram followers features before-and-after photos from its trio of bestselling body-shaping products: the aforementioned B-Tight Lift & Firm Booty Mask, B-Flat Belly Firming Cream and B-Perky Lift & Firm Breast Mask. The products are priced from $39 to $49 individually. Maëlys offers value bundles of two and three units for discounted per unit prices and discounted collections like its Body Reshaping Collection, which contains the three products for $10 less than they would all cost alone. 
Many of Maëlys' products boast thousands of five-star reviews. The body-shaping products are the brand's standouts, but its assortment extends to facial skincare, beauty tools, accessories and additional body care merchandise. Among its recent launches are underboob deodorant Get-Sassy and breast exfoliating stick Get Silky, both $25. Ginzburg told PYMNTS.com in March that Maëlys plans to double its product lineup to 40 products within 18 months. 
"We are in a unique position to cement our place as the leader in the body care market by introducing a one of a kind product innovation pipeline, utilizing a data-driven approach, while also building a strong following," said Ginzburg in a statement. "We look forward to working alongside Norwest, as their deep knowledge in the consumer space makes them the ideal partner for us." 
Norwest joins Maëlys' current shareholders, including Ginzburg, global merchant and investment banking platform Leumi Partners and private equity firm Barinboim Group, owner of the controlling stake.