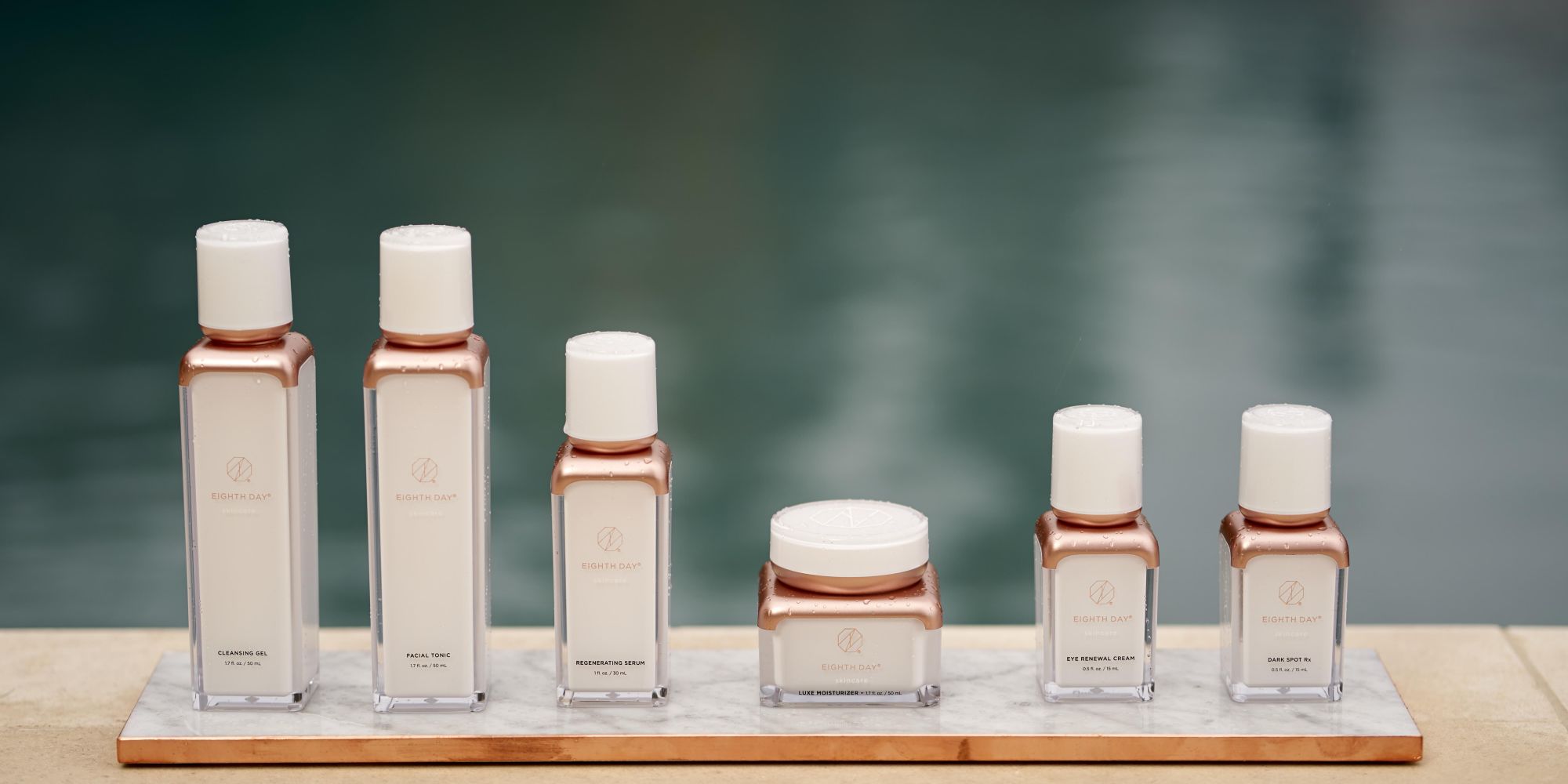 Eighth Day Turns To Ingredients Mirroring Placental Proteins To Turn Back The Clock
As a dermatologist and cosmetic surgeon, Tony Nakhla has spoken to countless patients about the topical products they slather on themselves, and he hasn't been impressed by what they're using. Nakhla is out to do better with his new prestige skincare brand Eighth Day.
"In the luxury skincare space, people spend $300 to $400 on an individual product, and they're basically getting glycerin, water and no rationale. They're buying into a story about a miracle without any clinical efficacy or guidelines," he says. "We are an uncompromising brand. We're not compromising on the efficacy, quality or sheer density of nutrients in each product."
In 2009, Nakhla, medical director of the OC Skin Institute in the Southern California cities Santa Ana and San Clemente, discovered the healing properties of amniotic and placental tissues on patients recovering from skin cancer, burns and chronic wounds. His findings led to Eighth Day's patented anti-aging ingredient technology coined the Active Placental Matrix, a blend of 600-plus peptides, immunostimulants and growth factors designed to mirror proteins abundant in live placentas.
The ingredient technology has applications in Nakhla's regenerative surgery procedures as well as in routine skincare. He says, "We're using products that are specific to human skin. I think that's what differentiates this product."
Premiering at Indie Beauty Expo in New York, Eighth Day's initial collection consists of six stockkeeping units: a cleanser, toner, serum, face cream, eye cream and dark spot treatment. Prices range from $75 to $1,064 for a complete set. Product formulations don't contain phthalates, sulfates, PEGs, parabens and synthetic fragrances.
Regenerating Serum is the hero product. It's priced at $325, and features a Manuka honey base and the highest concentration of active ingredients across Eighth Day's lineup. Nakhla says, "This honey has an incredible regenerative process in which it induces your stem cells to start growing themselves. It also helps fight off infection and stimulates your immune system."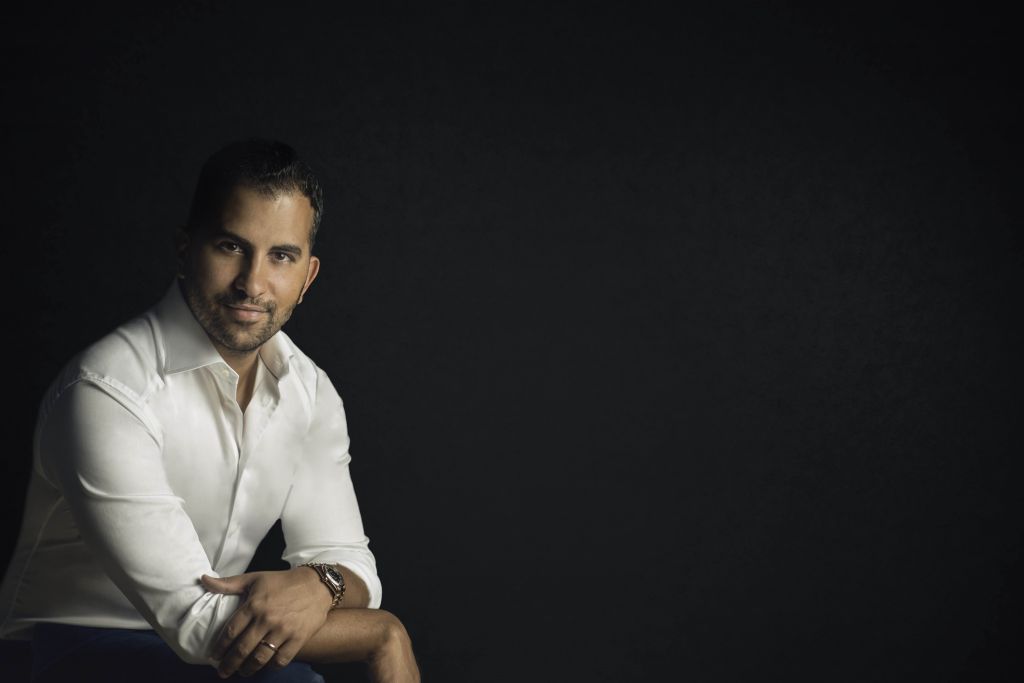 Although Eighth Day's products are expensive, Nakhla doesn't anticipate price resistance. Nakhla says, "This product is for people who demand the best and don't mind paying for it." He also isn't worried about customer loyalty. He says, "Many of my competitor's products have a hard time with loyalty, so they hire a lot of celebrities and noise around them. Just from using them at our practice, people are already seeing incredible results [from the Eighth Day products]."
Eighth Day's target customers are women considering cosmetic facial procedures or opting for them. Nakhla says, "It's usually someone who takes great pride in fitness, their appearance and fashion." He adds, "They want to know what they're getting isn't harmful to them, produces great results and is being used at maximum strength in maximum dosage."
Eighth Day is interested in possible exclusive partnerships with retailers. It's developed an ampoule product and is pondering making that format available to select retailers. The ampoule offering is expected to be priced from $600 to $800.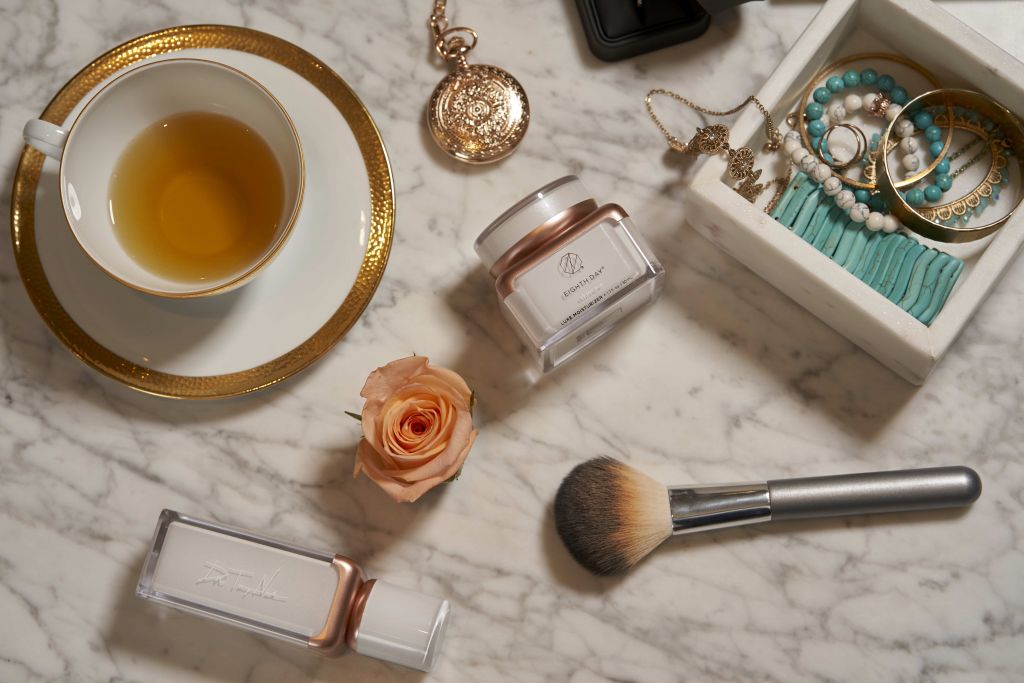 The brand, which declined to discuss first-year sales projections, plans to be highly selective about the retailers, hotels and spas it enters. Nakhla says, "Step one is to establish two to three solid channels with potential exclusive product deals, and step two is to focus on our direct-to-consumer channels." Neiman Marcus, Barneys New York, Bergdorf Goodman, Credo and Amazon Luxury Beauty are on Eighth Day Skincare's distribution wish list.
There are a number of products in the brand's pipeline, including neck, hand, foot and buttocks/bust products. "All of our treatments are very specific and targeted," says Nakhla. "A lot of women have dark spots and thin skin on their hands. On the backside, a lot of women have very pinpoint pimples, so we have very targeted regimens which are specific to each location."