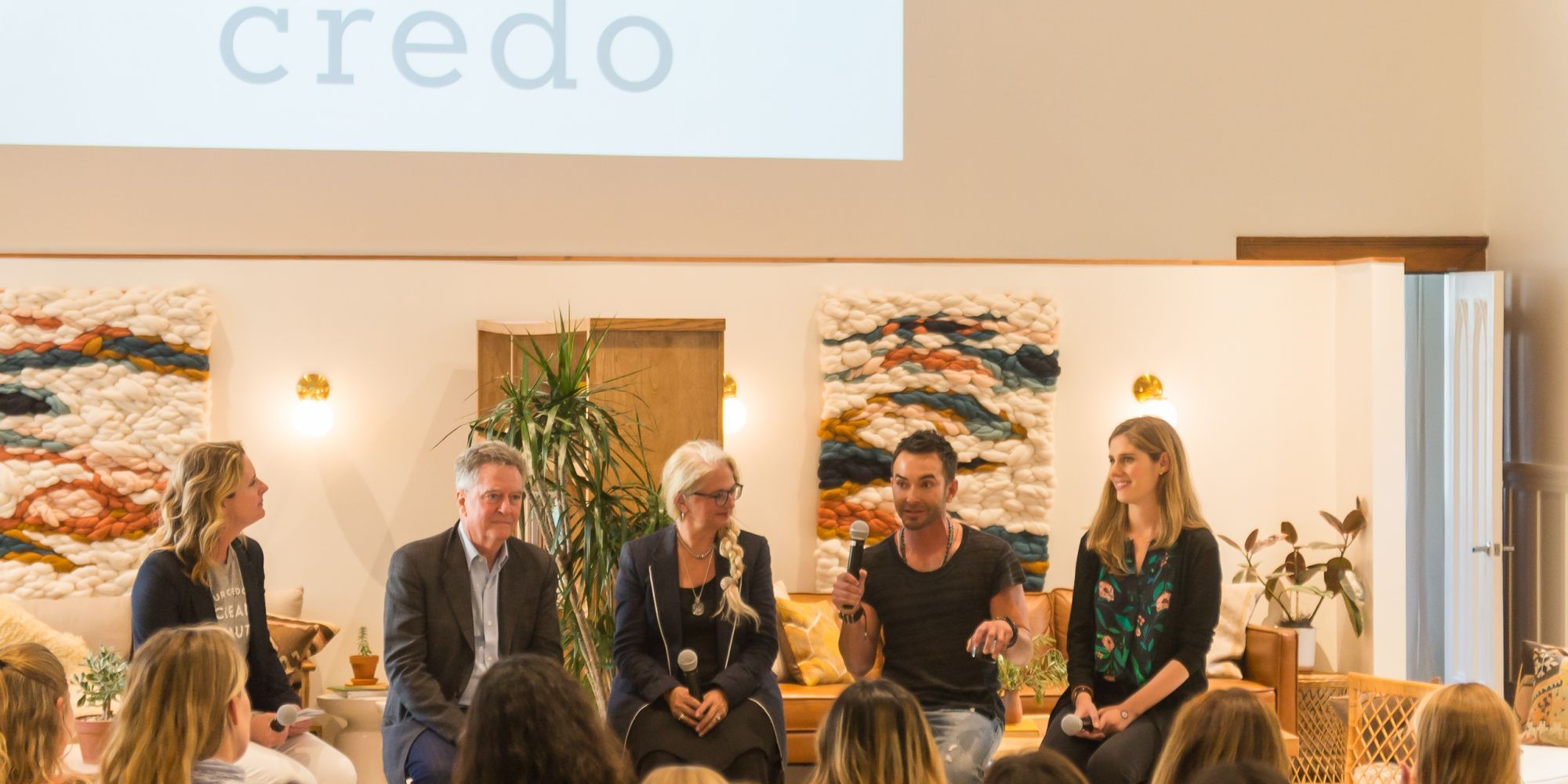 Credo Shares Its Stance On Clean Beauty At Forum In San Francisco
Often dubbed the Sephora of clean beauty, Credo has gone beyond Sephora when it comes to clean beauty.
The San Francisco-based multibrand retailer is providing clarity on the term clean beauty for consumers and the brands it stocks by shoring up its vetting process for products. In doing so, it's zeroing in on the safety of ingredients rather than merely their sources, giving beauty brands leeway to incorporate synthetic compounds in formulas as long as they're deemed harmless.
Credo dove into its creed on Monday at the women's wellness clubhouse The Assembly, where it hosted a forum for customers and entrepreneurs to pose questions to a panel of clean beauty experts moderated by COO and co-founder Annie Jackson. The panelists were Ken Cook, president and co-founder of the Environmental Working Group; Gay Timmons, founder of ingredient distribution company Oh, Oh Organic; James Walker, co-founder of makeup brand W3ll People; and skin pharmacologist Elsa Jungman, founder of beauty startup ELSI Skin Health.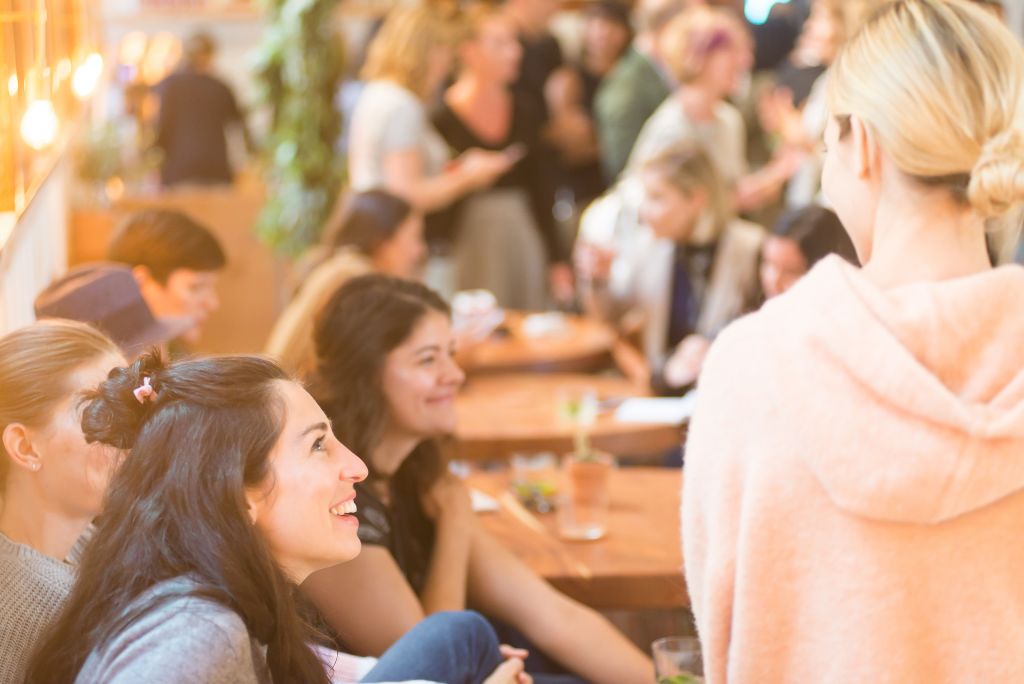 Topics were wide-ranging, but the discussion focused primarily on the state of personal-care legislation, the market momentum for clean beauty products and the roles of ingredients created by humans practicing green chemistry techniques to reduce environmental impacts.
Cook has noticed interest from both legislators and major beauty companies in tighter personal-care regulations and safer products, largely resulting from consumer influence. "Change happens faster in the private sector," he said. "I used to say, 'Go to law school or join a public interest group.' Now I say, 'Go work for the companies.'"
Credo defines clean beauty as encompassing "safer ingredients backed by a standard that ensures thoughtful evaluation and an emphasis on natural materials."
The timing of his words were poignant: It was the 80-year anniversary of the passing of the Federal Food, Drug and Cosmetic Act, a set of laws guiding the Food and Drug Administration's oversight of cosmetics in addition to food and drugs. Jackson, highlighting the age of cosmetics regulation, argued that beauty product oversight is due for an upgrade.
There has been action on the policy front. A year ago, a bipartisan bill called the Personal Care Products Safety Act was proposed by Senators Dianne Feinstein and Susan Collins as an update to the FFDCA. Since its proposal, however, the bill's progress has stalled.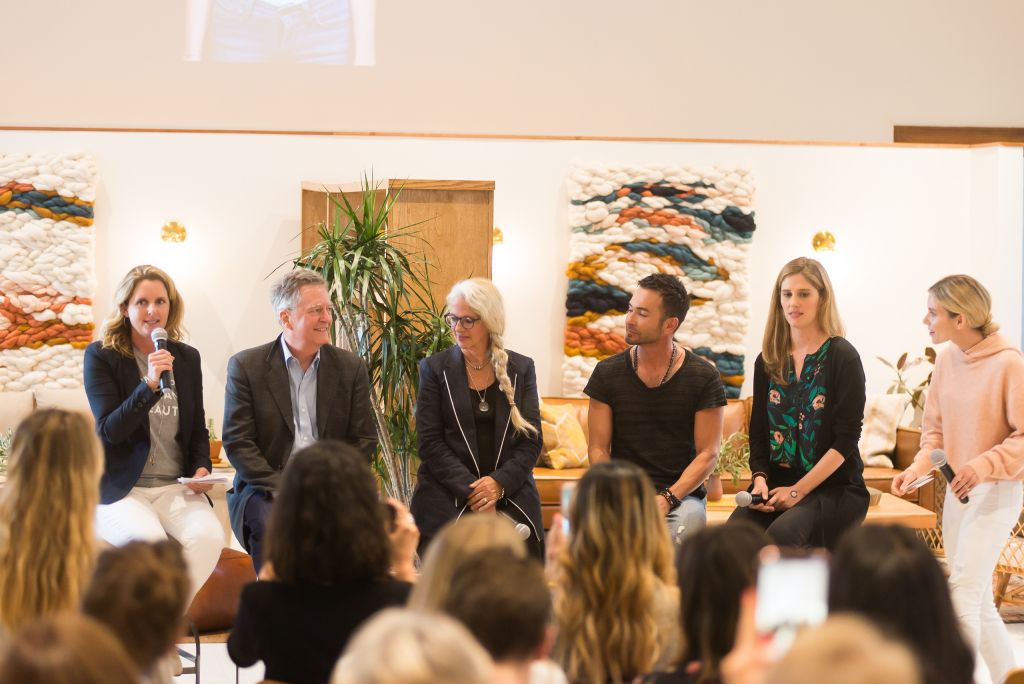 Around the same time as the bill's introduction, Credo was hit with a class-action lawsuit from a customer claiming the retailer was falsely marketing products as 100% natural when the products contained synthetic ingredients. The lawsuit was settled out of court soon after it was initiated.
"It was a great thing because we learned a lot," said Jackson, referring to the lawsuit, before the panel. "100% natural is a banana, meaning that any product that has undergone any process is no longer natural." She noted the suit was part of the reason Credo hired director of mission Mia Davis.
"In the next 10 years, it will probably be a different landscape. This isn't a trend. It's a paradigm shift."
Also partly prodded by the suit, Credo updated its Dirty List or list of substances the 100-plus brands it carries, including Marie Veronique, Juice Beauty, One Love Organics, Josh Rosebrook, Ursa Major and Type:A, must exclude starting October next year. Jackson pointed out the new Credo ingredient criteria are EU-compliant and added that, although she applauds the proposed federal legislation, it's "just the tip of the iceberg."
Dawn Dobras, CEO of Credo, said the company's goal with events like the forum is to foster a dialogue to help people understand the concepts clean and non-toxic beauty. Dobras continued the notion of non-toxic products was depended upon to assist Credo's interpretation of clean beauty, which Credo outlines as "safer ingredients backed by a standard that ensures thoughtful evaluation and an emphasis on natural materials." Jackson said that Credo's clean beauty interpretation permits "some threshold for synthetic materials."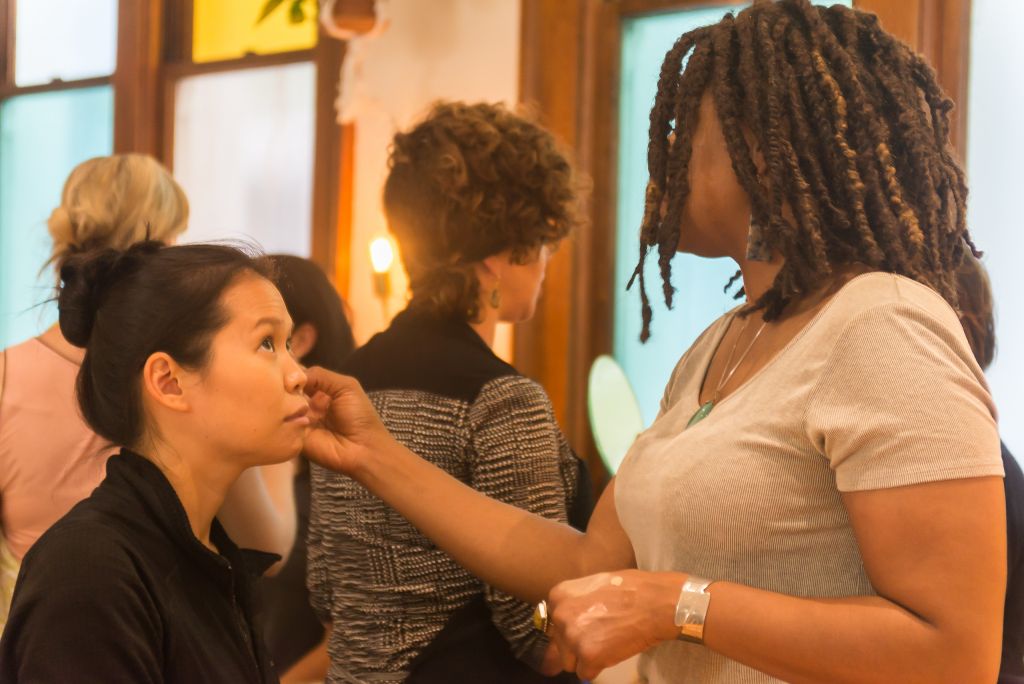 "There are good synthetics and bad," underscored Timmons, elaborating chemists are exploring the production of synthetic compounds from organic ingredients, and that it's possible to make preservatives out of "raw materials." She commented, "It all comes back to consumers. If you put the pressure on, they [companies] will respond." Timmons shared her ultimate vision is for the development of beauty merchandise that "won't have to be called 'organic' because it will be the way that everyone does it."
With scientific study and legislation in flux, panelists agreed confusion over clean beauty is understandable. "There isn't a book for starting a clean beauty brand," said Walker. "Plus, you can't just have a lipstick with a boatload of lovely ingredients if you don't like the way it looks on you. We ask, 'Can we do it as well as Nars or MAC or Chanel?'" He concluded, "In the next 10 years, it will probably be a different landscape. This isn't a trend. It's a paradigm shift."