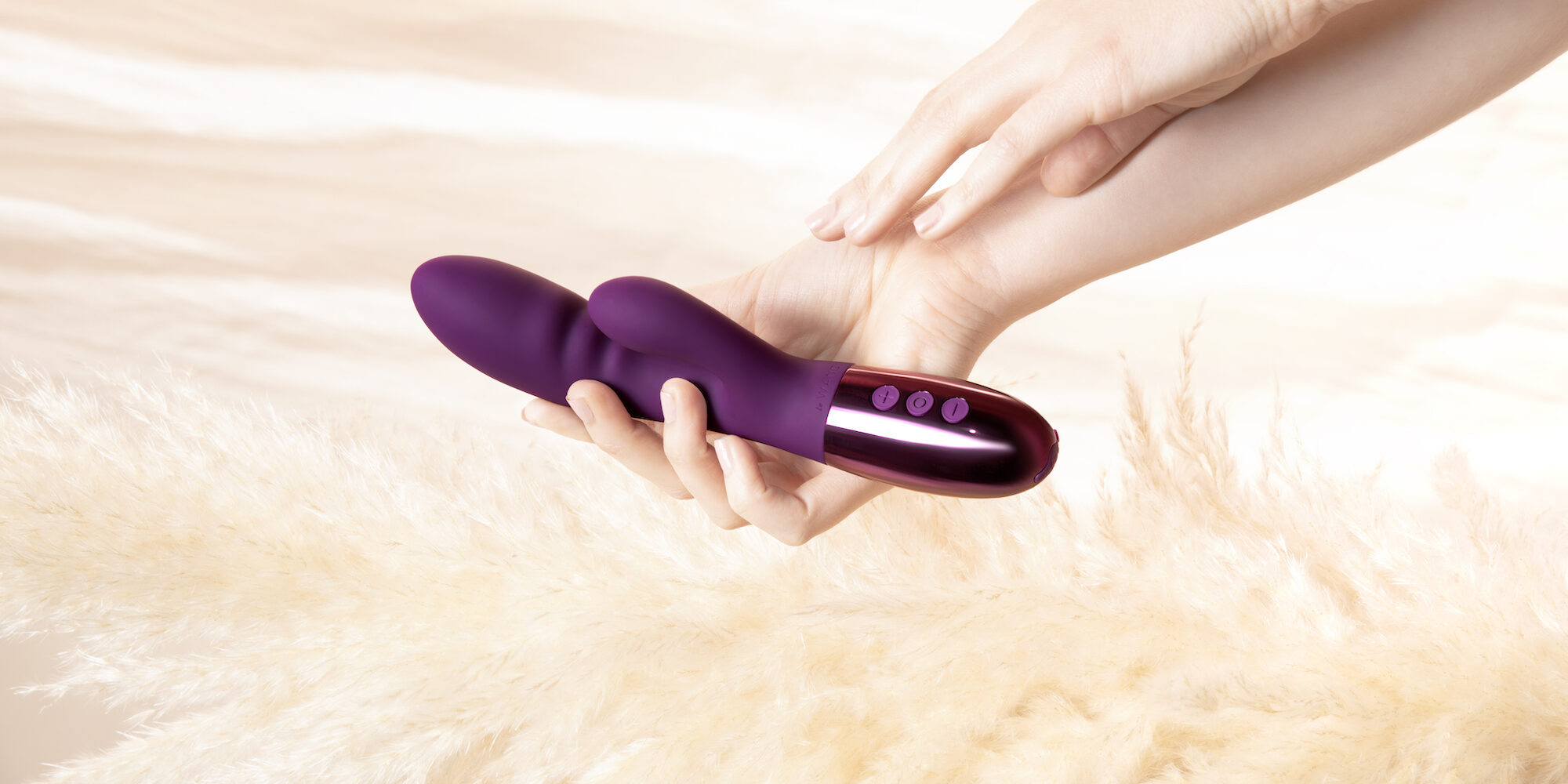 The End Of Roe Has Emboldened Sexual Wellness Entrepreneurs And Investors
Sexual health and wellness companies have been on a tear for the past few years, making unprecedented gains in market capitalization, retail distribution and funding.
But outside forces have the potential to bring the boom to an end. In the wake of the United States Supreme Court decision reversing Roe v. Wade and putting abortion access in the hands of the states, it's conceivable investors could get squeamish about the openness—or lack thereof—of Americans' attitudes toward sex and issues surrounding it, not to mention the ramifications of the government pursuing further actions to intervene in people's sexual behavior such as restricting birth control.
Reminiscent of Kansas voters' surprisingly strong support of abortion rights at ballot boxes on Tuesday, however, investors and brands are discovering that Roe's demise is so far having the opposite effect on the sexual health and wellness category. They're more bullish than ever on consumers' interest in sexual health and wellness offerings, and willingness to engage with the companies that produce them. As public institutions like the Supreme Court try to reinstate the bedroom mores of a bygone era, they argue people are turning to private businesses in the sexual health and wellness space for progress and education.
Founders Are Fired Up 
Hummingway is among the companies finding consumers drawn to it for education. After the Dobbs v. Jackson decision dismantling Roe, the menstrual products specialist assembled a tool kit with information about abortion pills, organizations to donate to, and links to resources it trusts like doula Erica Chidi's Loom and abortion pill provider Hey, Jane Health. The tool kit was shared on its newsletter, website and social media accounts.
Once the toolkit was shared via social media, Hummingway's accounts got reported, according to Olivia Khoury, who co-founded the brand with her sister-in-law, "Twilight" star Ashley Greene. Instagram tried taking content on the tool kit down. "We're at the mercy of an algorithm that doesn't even support women's rights," she says. "People are turning to brands like ours, and we are having a difficult time getting this awareness out there."
Khoury adds, "We very much believe that this information is going to allow people to have more body literacy, which means understanding of your bodies, and that's going to be able to give us more control over our own bodies, which is definitely something we need now."
Amboy Street Ventures founding partner Carli Sapir, who's invested in sexual pleasure brand Dame and audio erotica platform Dipsea, points out there are different ways for brands to take stands on reproductive rights and connect with consumers. Some brands have been quite vociferous about their opposition to Dobbs on social media, others have been criticized for their silence, and still others have determined that social media posts declaring support for abortion rights are mere virtual signaling.
"You can do it through your product. You can do it through the messaging of your company. Not everyone's personality is set up to go out and shout things to the world, and I think that's OK," says Sapir. "There are really successful companies where you've never even heard of the founder that are making a huge impact."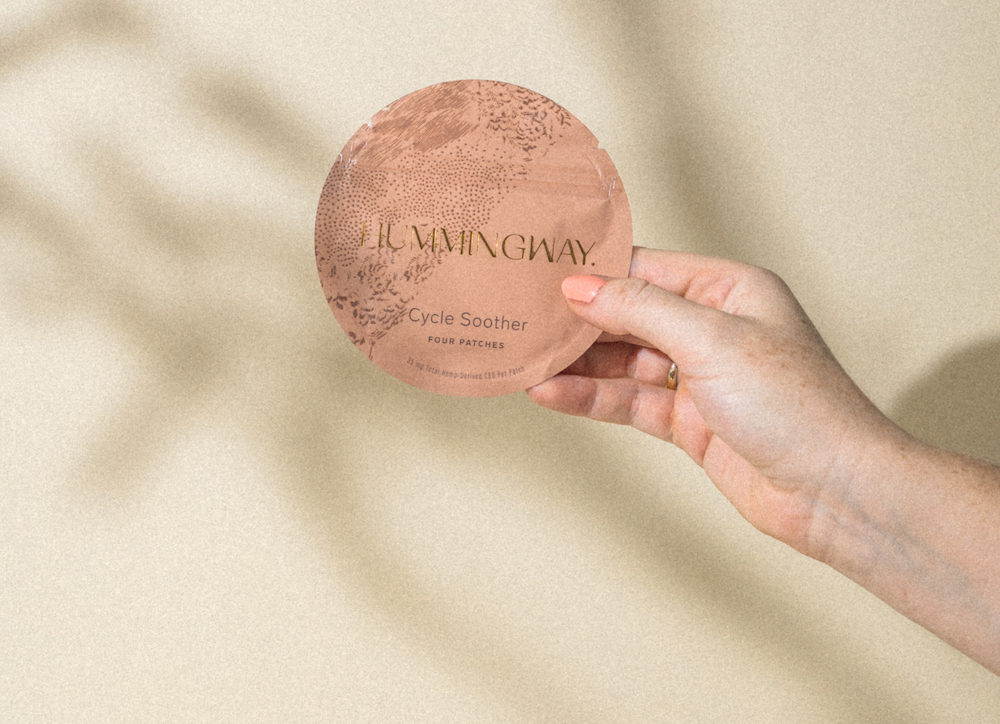 Investor Interest Has Increased
Sapir has noticed a heightened focus on women's sexual health and wellness in the post-Roe environment and investor involvement in the category increasing. "While the fall of Roe v. Wade was obviously a huge step backwards and devastating to everyone who cares about this space, it's lit a fire, and we're seeing funding rounds getting filled faster," she says. "There's amazing innovation, especially around abortion care, but really that's spreading out into a lot of different female empowerment and sexual wellness companies with new companies popping up."
Similarly, Alice Zheng, principal at RH Capital, the venture capital arm of nonprofit Rhia Ventures concentrating on early-stage reproductive and maternal health companies, hasn't detected a slowdown in deal flow or valuations in the seed rounds the firm participates in. In contrast, though, she's detected a slight softening in the pace of deal closures due to market conditions rather than abortion politics.
"There was a little bit of a frenzy type of dynamic in 2021 where there was so much capital and so much interest. It was an entrepreneurs' market," says Zheng. "Maybe that's shifting a little bit, but not in a way where at the early, early stage I'm seeing super low valuations or big changes the way that my late-stage investor friends are seeing impact."
Market conditions aside, she asserts the reproductive health segment has been galvanized by the current plight of reproductive rights. Case in point, RH Capital extended a recent fundraising round that was originally slated to wrap up in June. "After the [Dobbs] decision came out, we had more LPs who said, 'We've got to do something about this. We need to change the situation,'" says Zheng. "We're very much in a corner that already cares about women's health. If anything, the Roe v. Wade impact creates more impetus that we actually need more investment because we need to prevent more pregnancies, we need to have more pregnancies be safer."
Sapir notes another outgrowth of the Dobbs ruling is that fund managers are feeling emboldened to put dollars into the sexual health and wellness category. In the past, they may have sat on the sidelines, but today they're having frank conversations about the category with the limited partners (LPs) providing the capital they deploy.
"The fact that now these conversations are being forced to come up between fund managers and LPs is really exciting to me," says Sapir, continuing, "It's creating a shift in the VC landscape faster than it would have happened without the fall of Roe happening. I'm not only talking about sexual and women's health, I'm talking specifically about abortion access investments. One of the core themes of my fund is that VCs aren't putting money to these taboo and stigmatized topics for fear of losing investors in their fund. All of a sudden, we're seeing fund managers say, 'Screw it, we're doing these investments, it's the right thing to do.'"
Post-Roe passion and purpose can't completely erase the economic realities weighing on emerging companies and their backers. Regardless of category, Sapir figures startups are jumping into fundraising to stockpile capital in an effort to weather a recession. "It feels like everyone is fundraising right now, and we only have so much capital to go around, so it's really tight now," she says. "It's a buyers' market as far as where the demand lies."
A bonus for women's sexual health and wellness startups is that sex usually sells, recession or not. "We feel that this category is particularly well set up for any type of downturn, and I think we should be really loud about that when fundraising in this category because so many VCs are worried," says Sapir. "Fintech is expected to have their forward-looking revenue slashed by 80%. Our portfolio pleasure brands expect to have a bump in their revenue projections. This is one of the only industries that is having an uncorrelated response to a downturn. Healthcare has always been thought of as a recession-resistant industry, so we're in a good place, and I think we should be putting that front and center."
Alicia Sinclair Rosen, founder and CEO of sexual intimacy product manufacturer COTR, Inc., parent company of Le Wand and b-Vibe, suggests it's tough to pin down whether sexual wellness brands are actually in a good place due to the pandemic and economy modifying consumer behavior. "2021 numbers, 2020 for that matter, might be under speculation. Those were times when people weren't able to maybe go on dates or go to strip clubs or go see an escort," she says. "So, there were these different ways that people were spending, and also there was free money being given out, people weren't traveling or whatever, so there was an excess of cash for many people."
The excess of cash was used to buy more merchandise than usual. With the excess dwindling, Sinclair Rosen estimates the sales of premium sexual wellness brands are generally flat, and there's widespread uncertainly about business for the remainder of the year. "The industry will be affected," she predicts. "At our recent trade shows, some of the manufacturers were saying that they had ordered according to demand from 2021, and now are sitting on a large amount of overstock because that demand isn't there anymore. I think you're going to see a lot of folks discounting."
We feel that this category is particularly well set up for any type of downturn, and I think we should be really loud about that when fundraising in this category because so many VCs are worried.
Sexual Health And Wellness Companies Want To Help Marginalized People
People of color and poor people, especially those residing in rural areas and states with abortion bans, are most affected by the demise of Roe. Women's health and wellness company founders and investors want to support them, but Ann Garnier, founder and CEO of menopause care company Lisa Health, admits it's difficult from a business perspective. "As founders, there's no incentive to tackle those markets," she says. "Investors are looking for returns and by and large, you're not going to get it through that market."
Garnier has spent the bulk of her career in the women's health field and volunteered for years to assist young mothers in foster care. "We need to figure out how to support these women," she says. "We should obviously provide support to all women, but I do think that women of means will always find a way to get the services that they need."
The key to providing support to underprivileged people may lie in technology, specifically mobile phones. "They all have a cell phone," says Garnier. "It's the first bill that they pay every month because it is like a lifeline to them, and they know how to use it." Indeed, data from a Rock Health study showed that people on Medicaid are interacting with digital health at high rates. Garnier views the interaction as a bright spot providing evidence that apps and services tied to text messages can help vulnerable populations.
Sinclair Rosen worries deeply that LGBTQIA+ rights will be rolled back next. The transgender community has been the target of bills in state legislatures across the country. LGBTQIA+ consumers are integral to the sexual health and wellness category. "There's been a huge movement specifically in our industry to be more inclusive. I think this will affect the way in which people feel comfortable shopping in stores, the way that products might be developed, the language that we use on products," says Sinclair Rosen. "You don't really think about the intricacies of how this might affect everything from marketing and branding."
KEY TAKEAWAYS
In the wake of the Supreme Court's Dobbs v. Jackson decision ending constitutional abortion rights in the United States, it wouldn't have been surprising if investors got jitters about the sexual health and wellness segment. However, the opposite seems to be happening.
Deal flow and valuations haven't been adversely impacted by Roe's reversal. Instead, there appears to be more investor involvement.
Fund managers, previously on the sidelines in sexual wellness conversations, are feeling emboldened to put dollars into the sexual health and wellness category.
As U.S. public institutions rewind the clock on sexual health and wellness, consumers are turning to private businesses for education and progress.
While sexual health and wellness companies aren't immune to macroeconomic troubles and softening in the investment landscape, they're advantaged by a history of sex products selling during recessionary periods.
Along with abortion rights, LGBTQIA+ rights have been under attack in the U.S. The LGBTQIA+ community is integral to the sexual health and wellness category, and brands within the category play a role in supporting it as well as other marginalized communities.