Evereden Is Positioning Itself To Lead The Race For Gen Alpha Consumers
As it's encouraging gen alpha consumers to play with beauty products, Evereden isn't playing when it comes to its aspirations to win their business for the long term.
Following the introduction of its kids' skincare line in 2021 and kids' haircare line earlier this year, the family brand is introducing a color collection aimed squarely at alpha's budding beauty consumers. Called Evereden At Play, the collection contains $20 Kids Fantasy Face Crayon in nine vivid shades and $16 Kids Tinted Lip Oil in two shades. The products are launching on Evereden's website as well as Amazon and will be rolling out to select retail partners. The brand is available at 90-plus Sephora doors in 20 international markets.
"Gen alpha is just getting started. The oldest gen alpha consumer is 13 years old. In a few years they're going to be 18 years old, and their spending power is not to be underestimated," says Kimberley Ho, founder and CEO of Evereden. "Soon the big conglomerates are going to be running after gen alpha trying to figure out what they want. We still don't know yet. I think it's going to take a few more years to crystallize who exactly these gen alpha consumers are and what they stand for, but this is where Evereden is already ahead of the curve through Evereden At Play. We are listening to our consumers, we're involving them in our product development process, and that's exactly how this line was born."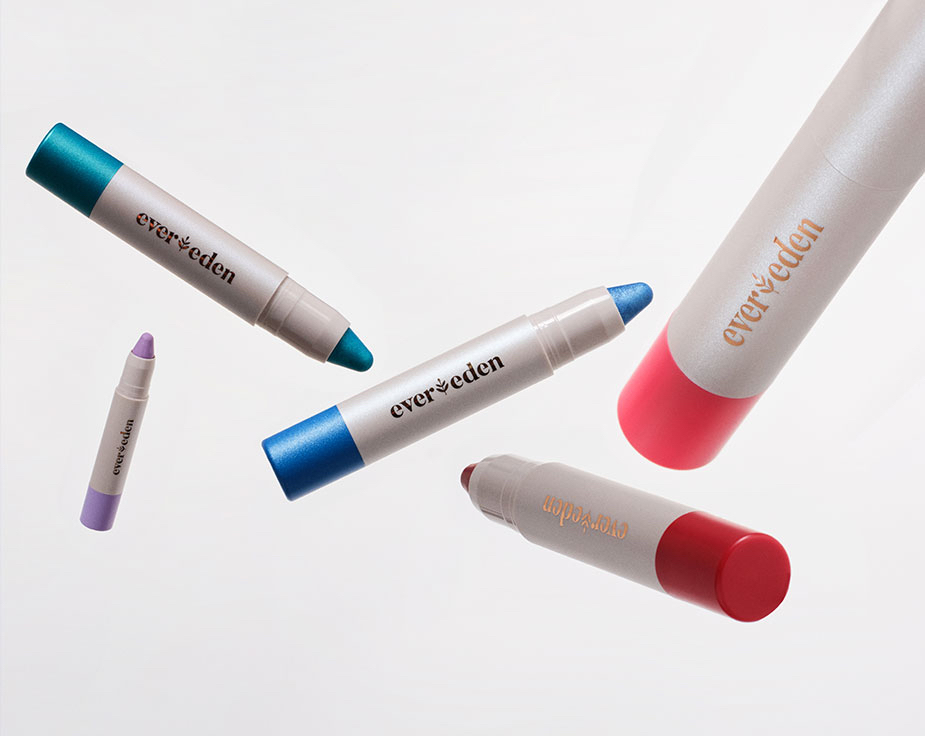 The brand tapped around 50 kids under the age of 13 to provide Evereden feedback about the colors, scents and texture of the products in its color collection. What's clear to the brand is kids are enthusiastic about beauty—and it doesn't anticipate that enthusiasm waning as they mature. Evereden shares estimates that 70% of children under 12 use kids' cosmetics products, 54% of them use at least one cosmetic item per month, and 60% use kids face paint.
"Gen alpha is engaging with beauty earlier than their siblings and older family. Their favorite brands and products are all over the place. So, if you look on TikTok, they're talking about Selena Gomez's Rare Beauty. They're talking about those fragranced body butters from Bath & Body Works, Sol de Janeiro. They're using their mothers' Drunk Elephant products," says Ho. "Whether some parents agree with this or not, this generation does want their own products. They want their own routine. They're hugely independent."
What parents want is beauty products that are safe for their kids. There have been high-profile cases—a safety alert issued by the United States Food and Drug Administration in 2019 involving asbestos in Claire's cosmetics products being among the most notorious—of beauty products directed at kids containing potentially hazardous compounds. Evereden has designed its color collection to be vegan, gluten-free and certified EWG Green. The collection avoids a slew of ingredients such as silicones, microplastics, formaldehyde, parabens and phthalates that adult consumers may be steering clear of for themselves and their children.
"The goal for Evereden from day one has always been to be the No. 1 multigenerational brand in the world."
Parents also want beauty products for children that don't degrade their self-confidence or sexualize them. Speaking of Evereden at Play, Ho says, "We don't really consider it a 'cosmetic' line in the traditional sense, and the goal is certainly not glamour or beauty, but rather to allow children, who are already curious and aware of these products from their older siblings or parents, to unleash their imagination and express their unique style with safe, kid-appropriate products. Rather than restricting or inhibiting their natural curiosity, why not provide them with fun, safe products to express themselves with?"
Evereden started in 2019 with baby products. The next year, it released products targeted at mothers before leaping into kids. It has sun care and medically oriented products, too. Currently, the brand's sales are split roughly evenly between baby, moms' and kids' products. It has approximately 40 stockkeeping units priced from $9 to $45, a range that situates it on the premium end for family products. Bestsellers include Golden Belly Serum, Nourishing Stretch Mark Cream, Nourishing Baby Face Cream, SPF 50 Premium Mineral Sunscreen and Healing Eczema Treatment.
"When we started, sure, we were just a beauty brand, but today with our diversified product portfolio offering across the family—our sunscreens are purchased in Sephora by adults who have no children—I think we're really becoming that multigenerational brand that we've always wanted to be," says Ho. "The goal for Evereden from day one has always been to be the No. 1 multigenerational brand in the world that offers premium nontoxic products for the whole family, the next generation Johnson & Johnson, if you will."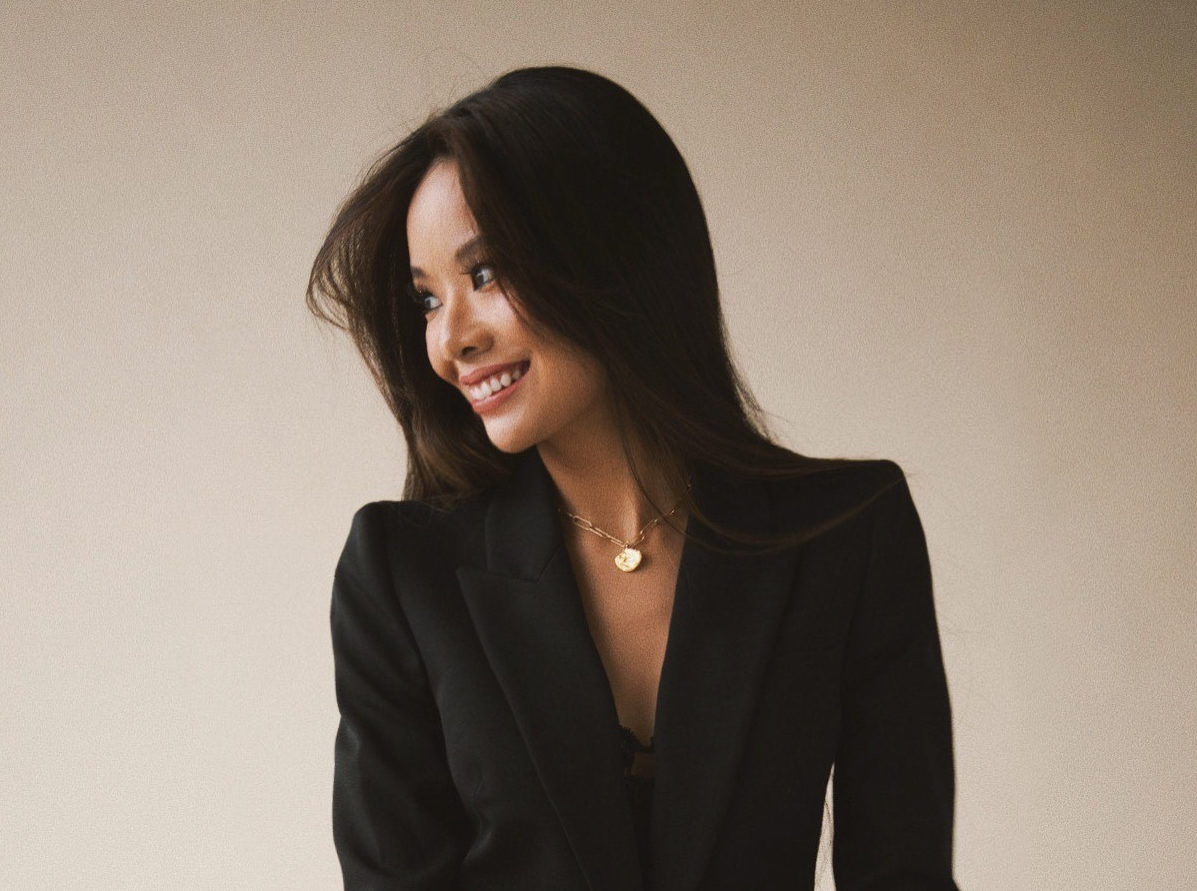 Kids haircare has been a revelation for Evereden's kids' enterprise. It's reinforced to Ho the power of the brand's presence in niche subcategories. Within a couple of months on the market, she says it "shot to No. 1 in Amazon's kids' hair category." Evereden's kids' haircare products are $29 Kids Detangling Shampoo, $30 Kids Detangling Conditioner and $25 Kids Cleansing Clay Shampoo.
"We were first to market with this highly specialized kids' haircare line that specifically targeted very specific hair needs. So, the Clay Shampoo targets deep cleansing for oily scalps and very active kids' lifestyles," says Ho. "You don't see this sort of segmentation within kids' haircare outside of Evereden."
Evereden is based in New York City, but its tentacles extend far beyond the United States. The brand has about 30 people working at it in NYC and another 30 abroad. Ho says the U.S. accounts for 20% to 30% of sales. Evereden's international spread has allowed it to have lower customer acquisition costs than would otherwise be the case, according to Ho.
"The future for us is doubling down on skincare, haircare products for this generation, and the good news is we're already ahead of the game."
"When we started out, our CACs in the U.S. were reasonable, but our CACs in some of the international markets were nearly half our CACs in the U.S.," she says. "What was smart about Evereden was a lot of our products are universally beloved by parents and kids and families around the world. If you just spend that extra time figuring out how to crack a large international market, you could take the same products where you're spending the same amount of time and money anyway and put them in markets you believe in at half the CAC. I think that's where we've seen exponential growth."
In 2021, Evereden raised $32 million in series C funding in a round led by GSR Ventures. Its total funding surpasses $40 million. Ho mentions a substantial chunk of the brand's funding has gone to building its research and development capacity. Evereden has its own lab and in-house chemists.
"We formulate every single product on our own from scratch," says Ho. "We own 100% of our formulas, and we don't go through third-party formulators or contract manufacturers to formulate our products, which is the norm for I would say 99% of indie brands today, even the successful ones." Due to Everyeden's in-house lab, she emphasizes, "Our speed to market is about six to nine months maximum."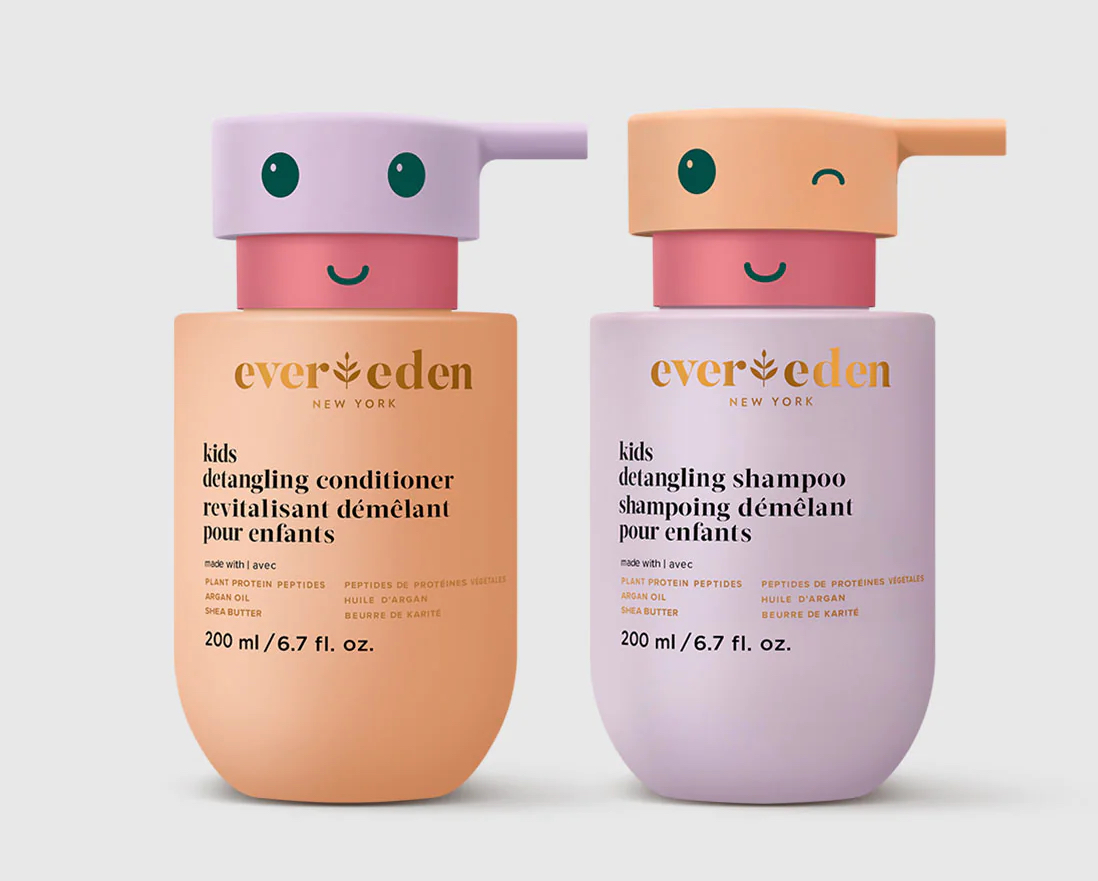 In 2021, the publication Glossy reported the brand exceeded $60 million in run rate revenue and achieved profitability the prior year. Ho didn't discuss updated revenue figures, but reveals the brand has "averaged about 100% growth in the last couple of years." She adds, "I think the next stage of that growth will be by retail." At the moment, Amazon and Evereden's direct-to-consumer platform constitute 90% of the brand's sales.
From a product standpoint at Evereden, Ho says, "We have seen the fastest growth, the lowest CACs with our kids' line, and I think it's just getting started. With gen alpha, the oldest consumer is just 13 years old and the industry is just figuring out who they are, and Evereden has already been playing here for two years, and it's already our fastest growing category. So, the future for us is doubling down on skincare, haircare products for this generation, and the good news is we're already ahead of the game."