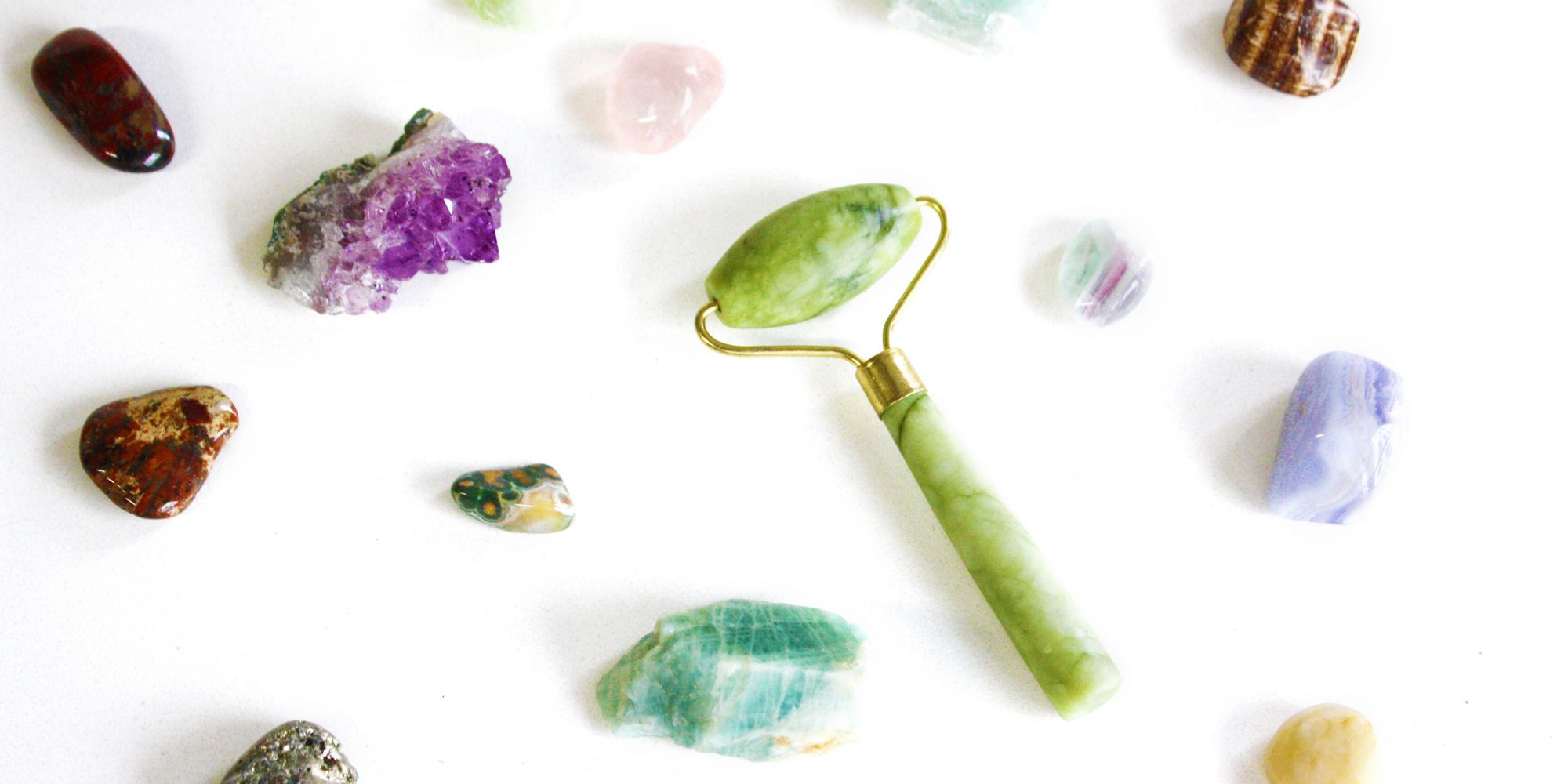 Roll Tide: The Surprising Ascent Of An Ancient Beauty Tool
Beauty brands like Nu Skin, Foreo, ReVive, Dermaflash and ZIIP have introduced Star Treky devices that promise to smooth and brighten skin texture with LED lights, microcurrent technology and digitized dermaplaning. Despite the high-tech hoopla, it's simple, low-priced skin-toning facial rollers that's making the rounds on the social media circuit.
The oh-so-Instagramable ancient tool in iterations of jade, gold, rose quartz, amethyst, blue sodalite and other precious elements has emerged in the past several months as the new beauty must-have. Facial rollers, which first entered women's beauty routines in 7th century China, offer an uncomplicated, complementary step to a woman's beauty regime and, according to marketers, they are spreading fast.
"Most high-tech products can be very pricey and require too much maintenance. Jade rollers, even the more luxurious ones, are quite affordable and last a very long time with proper care," says Desiree Pais, beauty editor for Herbivore Botanicals. She reports sales of the brand's jade roller have skyrocketed 500% in recent days. Herbivore Botanicals sells both jade and rose quartz rollers.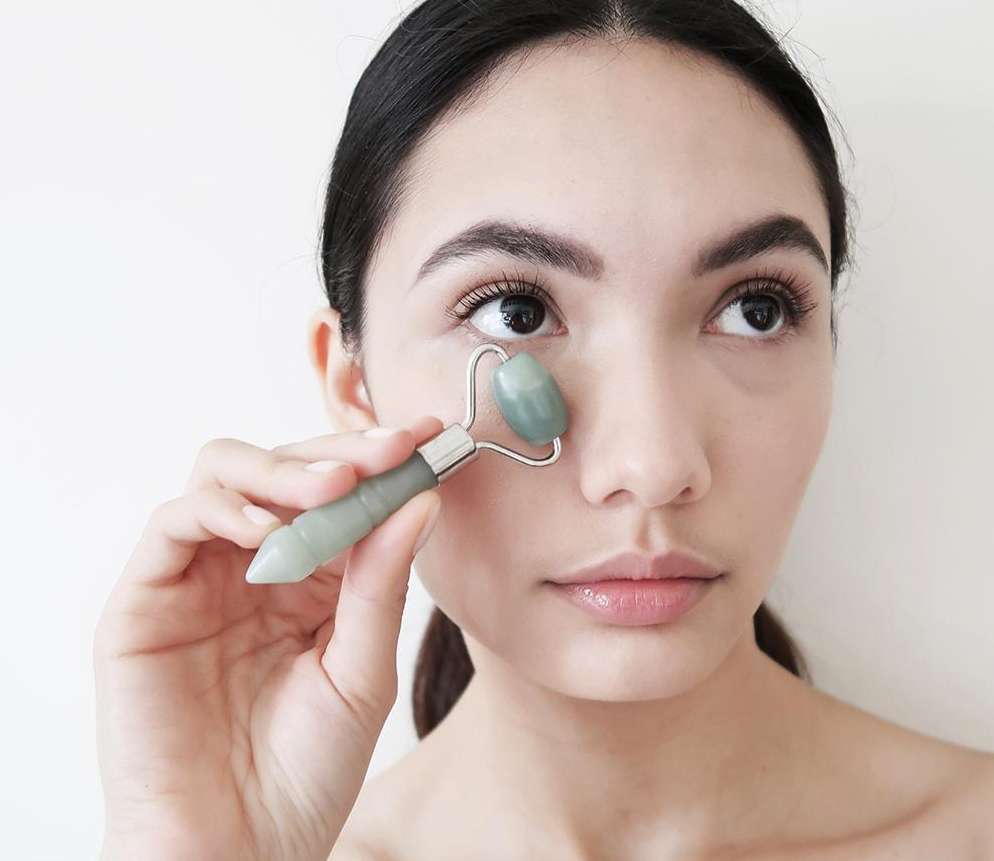 Angela Caglia, celebrity aesthetician and founder of Angela Caglia Skincare, explains today's technological-addled consumer is searching for antiaging solutions and hasn't been achieving results from high-priced, buzzy beauty machines, for a variety of reasons.
"I've sold my clients a lot of gadgets," she says. "There are $400 machines that can mimic microcurrents, lasers and other things I do in the treatment room, and I sell them to patients relatively [easily]. When I see them again I say, 'Have you been using it?' The answer is always 'no.' No one uses these gadgets more than once or twice."
After noticing customers clamoring for jade rollers, Caglia released her own quartz rose version exclusively with Violet Grey last year. The $65 item sold out within an hour of being introduced to customers and, since then, she's been sending a steady stream of the item to the digital retailer. "It was shocking," she says of the customer reaction. "They just keep ordering."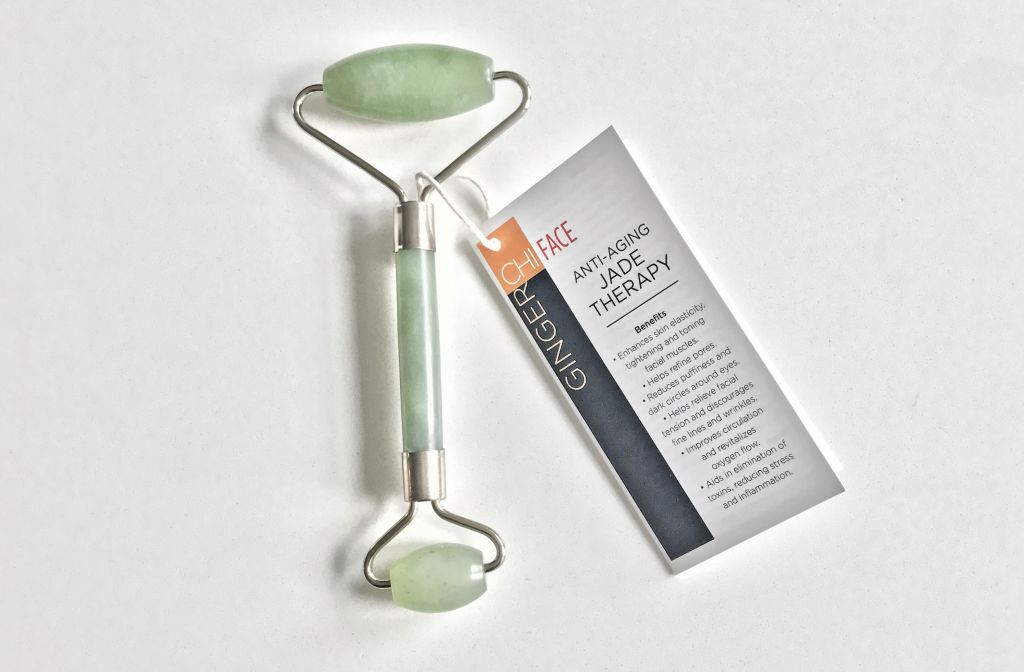 Another brand having trouble keeping up with customer demand for rollers is Province Apothecary. It's sold out of a jade roller it produced a limited stock of to sell during the holiday season, but will release a new version for the summer. "They sold out extremely quickly," says Province Apothecary founder Julie Clark. "Social media just helps bring awareness to small brands like ours and helps us promote things we love."
Colorful rollers provide good visuals in a skincare segment that's been tricky on social media. "Skincare is not Insta-friendly," says Caglia. "It can't translate like makeup on social media. I [introduced the La Vie en Rose Roller] so you can see the effects of skincare visually."
As brands put out skincare items that pop on social media, the skincare category has been given new life. Marketing technology firm Tribe Dynamics is documenting the rise of skincare in EMV or earned media value. Skincare's EMV growth is now outpacing color cosmetics. Facial rollers are part of skincare's surge.
"A lot of this growth could be owed to the changing nature of visual products within skincare as well more visual activations by brands within the space," says Brit McCorquodale, head of marketing and partnerships at Tribe Dynamics. "[Top-performing skincare brands in 2017] often offered products that garnered rave reviews, were easily incorporated into bloggers' beauty routines and tutorials, or presented a highly visual component such as eye-catching packaging or a colorful formula."
Herbivore Botanicals has gotten a lift from fascination in Instagrammable skincare. After being highlighted in Vogue, Elle and Byrdie, Pais relays the social chatter about its jade roller was far-reaching. "We've had bloggers create Instagram Stories takeovers for us showing viewers how to use a facial roller [and] its benefits as well as a step-by-step tutorial for us, which was wildly popular," she says. "Facial rollers are not only an effective beauty tool, but they are great for photographs, leading many in the beauty industry to take advantage of using facial rollers in beauty shoots [and] product roundups."
Although interest in instant results (think Botox and injectables) isn't slowing, Pais says the customer desire for thoughtful rituals and emotional well-being is equally important in the beauty zeitgeist. "The beauty industry, while excited about and eager for high-tech solutions, is also unshakeable when it comes to time-tested solutions," she notes. "The time-honored practices sometimes are more ritualistic rather than quick-fix, meaning that consumers who indulge in them are actually taking the time, energy and effort to care for their bodies."

Based on an ancient healing Traditional Chinese Medicine technique, gua sha, typically a flat tool rather than a cylindrical implement, has gained steam along with the facial roller. In the fall, skincare brand Odacité will roll out a gua sha implement designed for a face massage that harmonizes with its topical products. "Gua sha addresses stagnant energy, AKA chi, which Chinese medicine believe is responsible for inflammation," says Odacité founder Valerie Grandury, adding that there are emotional benefits to facial massage. "​I feel gua sha attracts clients who have a holistic approach to their health and well-being​."
Above the tool's fit with a holistic lifestyle and simplicity, Caglia underscores jade rollers are coveted because they're effective. Much like the classic spoon-under-the-eye beauty hack, she says the coolness furnished by the stone decreases puffiness.
Pais mentions rollers aid in stimulating the lymphatic system. She elaborates, "It also helps to stimulate collagen production, which decreases fine lines and wrinkles, as well as increase blood circulation to the area, which brings fresh oxygen and nutrients for healing."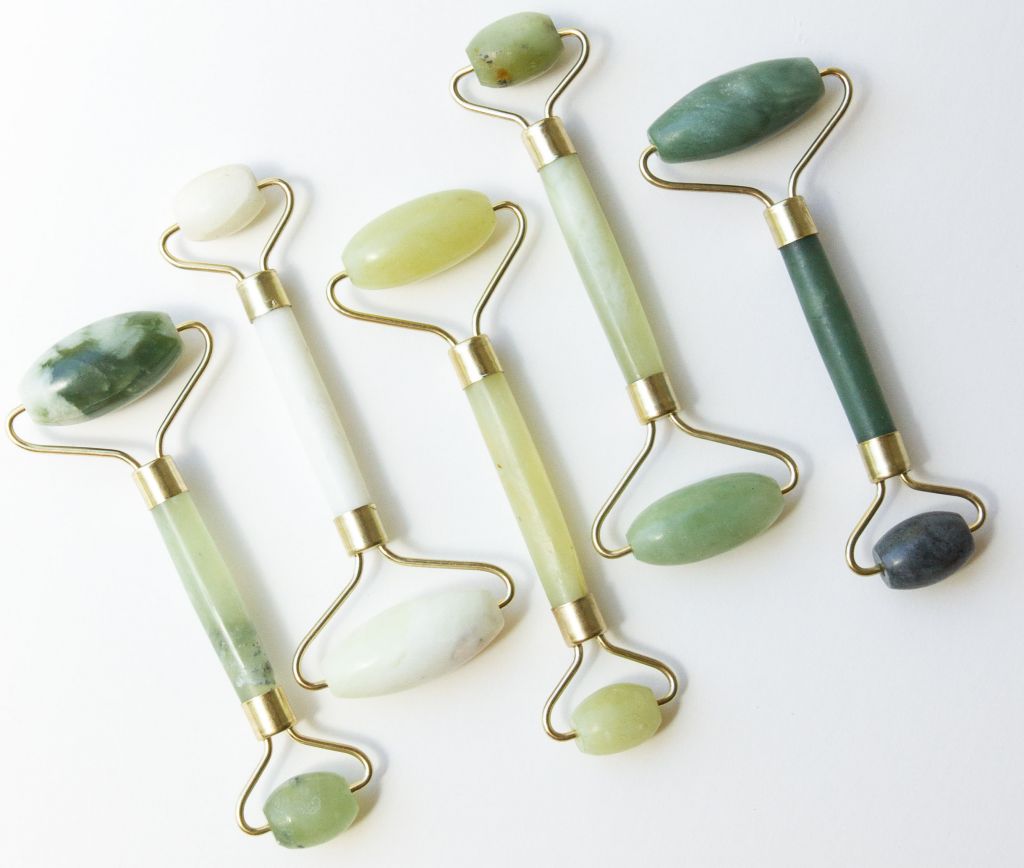 Jessica Moler, co-founder of the green beauty boutique Hand & Land, relays that facial rollers are alluring to customers on the hunt for no-frills beauty remedies, and unique gifts for friends and family. She's currently waiting on her next roller shipment of jade rollers.
"They're a great giftable item: a low investment, noninvasive, effective and beautiful to keep on display," says Moler. "Customers are enthralled by them and are eager to share with friends."
After witnessing the facial roller craze, Hand & Land decided to launch its own version with a private supplier. However, locating the right material was more challenging than Moler originally imagined. "We spent a few months trying to find a supplier with authentic jade, and everything we ordered came back negative on the testing. Suppliers were using imitation jade from either serpentine or aventurine," she says. Moler turned to nationally-acclaimed jeweler and gemologist Tom Tivol to authenticate its $24 rose quartz roller. The product is presently sold out on the Hand & Land website.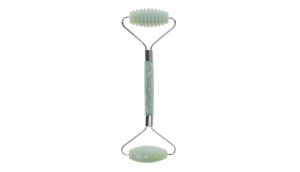 A fervent consumer curiosity about crystals has without a doubt been pivotal in the ascent of the beauty roller. Moler says, "People are thirsty for healing on a physical level, but also on a spiritual and emotional level. The stones in the rollers provide that." Heather Askinosie, co-founder of wellness company Energy Muse, which offers a $25 jade roller, says "Crystals are a way to connect and heal with nature. All crystal practices, from meditation to intention setting, are about empowering your self-worth. You'll notice a relaxed sensation and improved blood circulation immediately."
Moler and Askinosie believe that facial rollers aren't an Insta-trend that's going to fade soon. "I think [facial rollers have] already proven their staying power," says Moler. "They've been around since at least the 7th century." Askinosie concludes, "No matter how technologically advanced we get, tuning into mindful moments of peace and rejuvenation will always prove beneficial to the body, mind and spirit. Honestly, sometimes, the simpler you can make it, the more effective."
TAKEAWAYS
Visual beauty offerings like jade rollers are helping grow the skincare category, which is currently outpacing color cosmetics in earned media value.

Facial rollers promise to calm inflammation, diminish fine lines and wrinkles, and stimulating the lymphatic system. They also are said to impart healing and emotional balance.

Although interest in instant results from skincare treatments isn't slowing, the desire for thoughtful rituals and spiritual wellness is important to today's beauty consumer. That desire is in part responsible for the rise of facial rollers.
Sold across the spectrum of retailers from Walmart to Amazon, facial rollers are made of various materials, including serpentine, a cheaper option than jade.
Sales of Herbivore Botanicals' $25 jade roller have recently skyrocketed 500%.