FAR Botanicals And The Grueling Task Of Early-Stage Fundraising
Every pitch to investors begins with a compelling founder story, and here is FAR Botanicals creator Sequoia Brown's: she's a former librarian, artist, web designer and Cleveland native who's overcome adversity (a modest upbringing with a single mother, the tragic death of a sibling and persistent prejudice) with her can-do attitude intact and the goal of giving industrious people like her the hard-earned me-time usually reserved for coastal elite.
"My friends and family give 110 percent and, when it comes to self-care, they don't have time to indulge in extravagant self-care rituals. They need products that work quickly and well," says Brown, a self-taught cosmetics chemist. "I wanted to give them high-quality, multipurpose products without cheap fillers like silicone or mineral oil. All the products in my line are concentrated and focused on rehydrating dry hair and skin. It was very important to me that value be maximized for users."  
Brown has poured $38,000 of her retirement savings into developing FAR Botanicals and was helped by an infusion of $10,000 two years ago from a top-three finish at accelerator Creative Startups' pitch competition. If FAR Botanicals is going to make a push beyond its five current retailers, it needs more money. Brown has been seeking $100,000 over the past year-and-a-half to increase its distribution and marketing, an amount that surpasses FAR Botanicals' annual sales. She hasn't reloaded the brand's coffers from outside resources yet.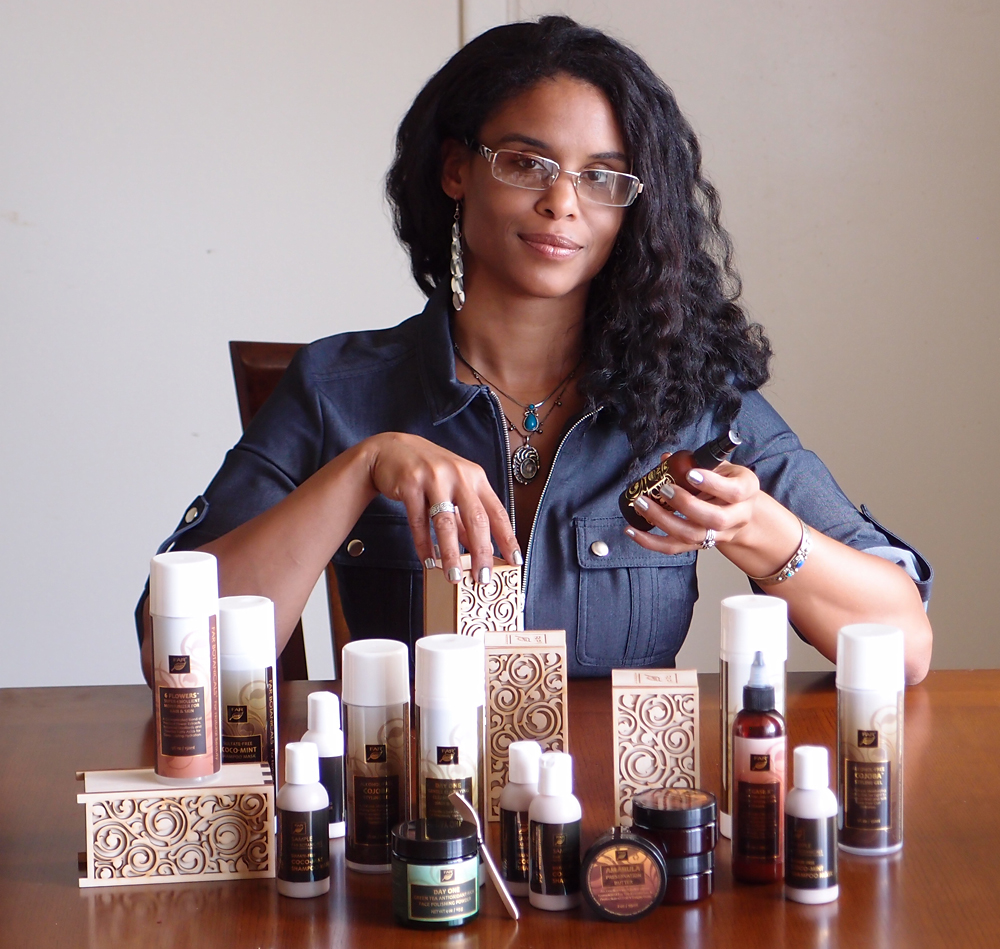 Brown's dilemma is illustrative of many self-funded entrepreneurs fighting to secure backing for their products. Each investor rejection provokes questions. Is it FAR Botanicals and its goods that aren't resonating with funders? Is the brand's low retail penetration an issue? Is Brown's Midwestern location hurting her chances? Is her balance sheet the problem? Are her race or gender barriers?
Brown, 42, an African-American, doesn't come from wealth. Her mother was a nurse's assistant, not Hollywood glitterati or C-suite executive. She doesn't have the connections of a Silicon Valley tech whiz or the beauty industry credentials of a woman with decades of Estee Lauder or L'Oreal positions under her belt. What she has is passion, ideas and tenacity, and it's unclear if that's enough.
"I have a supportive family, but we are very much working class. There is not extra money to support a venture," she says. "You have to get out there and find a way to do it yourself."
Doing it for herself has meant Brown scouring LinkedIn and AngelList for investors that have gotten behind brands similar to FAR Botanicals or that are actively funding minority-owned companies. She's reached out to at least 50 investors and about 30% reply. The most common response is that FAR Botanicals, which transitioned from Brown's hobby into a business in 2014, is too early stage to qualify for investment.  
"They say come back a little later. That's not a definite no, so it's a good response," muses Brown. "But I'm aware of businesses that are pure concept, and they are getting something."
The percentage of entrepreneurs scoring big dollars, pure concept or not, is extremely low and lower yet for women and minorities. Brown reels off data from Project Diane that .2 percent of black women founders raised money between 2012 and 2014, and the average amount they raised was $36,000. White males garnered an average of $1.3 million in venture funding during the same period. Women-led companies were involved in only 5% of venture capital deals last year, according to PitchBook.
It's really tough to determine the role discrimination plays in FAR Botanicals' funding challenges. There are plenty of examples of investments in female-led beauty brands. (See Drunk Elephant, Indie Lee and Charlotte Tilbury.) "Beauty investors are looking for women and people of different ethnicities," says an industry insider. "Women raising money from private equity has traditionally been an issue. It's not an issue in beauty."
Some experts argue the stumbling block for women founders is that they aren't leaning in to the extent they should. Alicia Robb, research fellow at the University of Colorado at Boulder and CEO of early-stage investment firm Next Wave, contends women entrepreneurs stop hunting investment sooner than men. "Everyone hears 'no' 99 times before they hear a 'yes.' A lot of times women take it more personally, and they think it's not going to work," she says. "Men don't take it personally, and they keep asking until they get a 'yes.' Part of it is on women to not stop asking and to take into account when they hear 'no' and adapt, and keep asking."
Brown isn't a shrinking violet. She's not afraid to make phone calls or send emails. Through her own experiences and anecdotes from peers in her position, she's certain racism and sexism impact the funding process. "When I read the stats, I was daunted. It kind of hurt. Then again, when you grow up as a person of color, you are aware of disparities, so you are not really shocked when you discover them. I was taken aback by how much women in general are underfunded," she says. "When you come to grip with those stats, you have to reach deep down and keep tapping that belief in yourself that drove you to do this."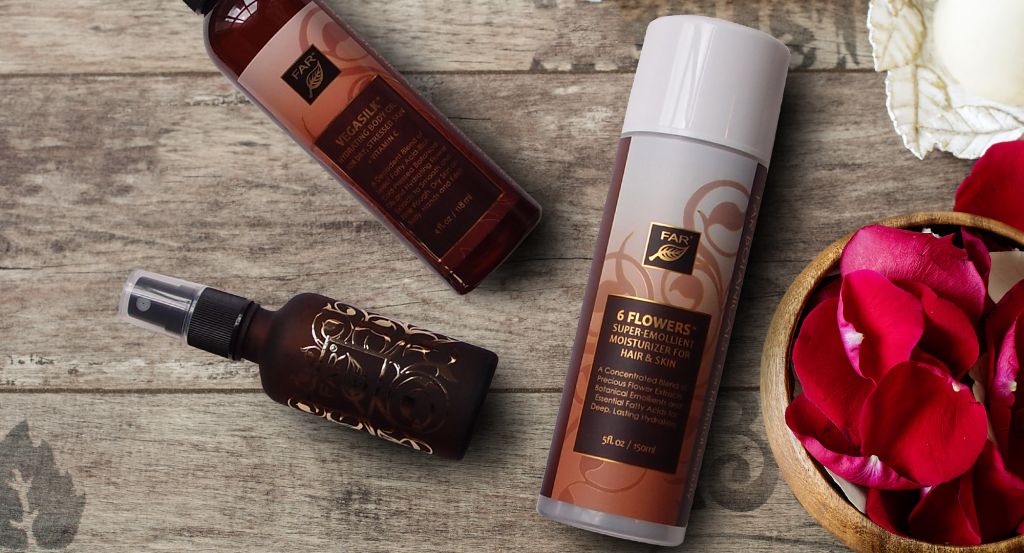 Belief is great, but it's ubiquitous. Operational skill is not. "The people who are succeeding in this space are operators," asserts the insider, continuing the reason beauty brand founders often have trouble luring investment is because they're unprepared for the beauty market. "That's the real story of so many of these brands. They are so far from being ready to be a competitor. They don't have a real understanding of the competition and what they are up against."
Brown thinks she has that understanding today. She hasn't always had it. Brown readily acknowledges she embarked on erecting a beauty brand without being fully prepared. It's been a steep learning curve for her – and she's indeed learned. Based on consumer comments and sales performance, FAR Botanicals has gone from being solely dedicated to haircare to crossing the haircare and skincare segments. It's also pulled back from salon distribution to zero in on retail and direct-to-consumer relationships. And Brown stresses she's launched differentiated products at FAR Botanicals. FAR is an acronym for fatty-rich acids.
"I've proven that I will do what it takes to guide the brand to growth through bootstrapping and self-funding and self-sacrifice," she says. "By necessity, I have become adept at doing the utter most with a small budget. More important, I have positive customer feedback."
Even beauty entrepreneurs with impressive resumes, brand track records and bold projections have been turned away by investors, though. Alisa Marie Beyer, founder of Coastal Salt & Soul, a bodycare brand on QVC, has built and sold four companies, and described raising capital as "the hardest thing I've ever done in my life." After being rebuffed by around 70 investors, she ultimately went an untraditional route and took investment from a manufacturer and 3PL provider. Beyer has amassed a total of roughly $2 million.
"I was really talking about my brand and products, and why women loved them. They [investors] don't care about that," says Beyer. "They want to know your P&L, your gross margins, your production costs. It's a completely financial transaction."
Robb emphasizes market traction is a crucial consideration for angel investors. Not widely available, it's tough for FAR Botanical to demonstrate market traction, but additional capital is required for the brand to expand further into retailers. "Maybe it's because her financial projections are not attractive enough," conjectures Robb. "You have to show significant growth at the end of a five-year plan. If she is looking at $1 million at the end of five years, that's not attractive enough to angels. They are looking at growth that's much faster."
"Everyone hears 'no' 99 times before they hear a 'yes.' A lot of times women take it more personally, and they think it's not going to work," says Robb. "Men don't take it personally, and they keep asking until they get a 'yes.' Part of it is on women to not stop asking and to take into account when they hear 'no' and adapt, and keep asking."
Brown has attracted suitors. Two investors from the oil industry were willing to bite, but not under terms she desired. One sought 30% equity for $50,000. "The valuation they were placing on my company versus the valuation I've placed on it was completely incongruent. I was also concerned by their lack of understanding of the beauty industry," she says. "It just wasn't a good fit."
For now, Brown is halting her pursuit of funding for FAR Botanicals and is accruing money to put toward the brand by consulting and designing for other brands. "I've come to realize that the path to growth may not be exactly what I had first envisioned," she says. "However, life has taught me that there are multiple ways to solve a problem. You have to be able and willing to adjust your perspective and keep pursuing your goal."
Beauty Independent will check in on Brown in the months ahead to follow her journey to finance and advance FAR Botanicals.