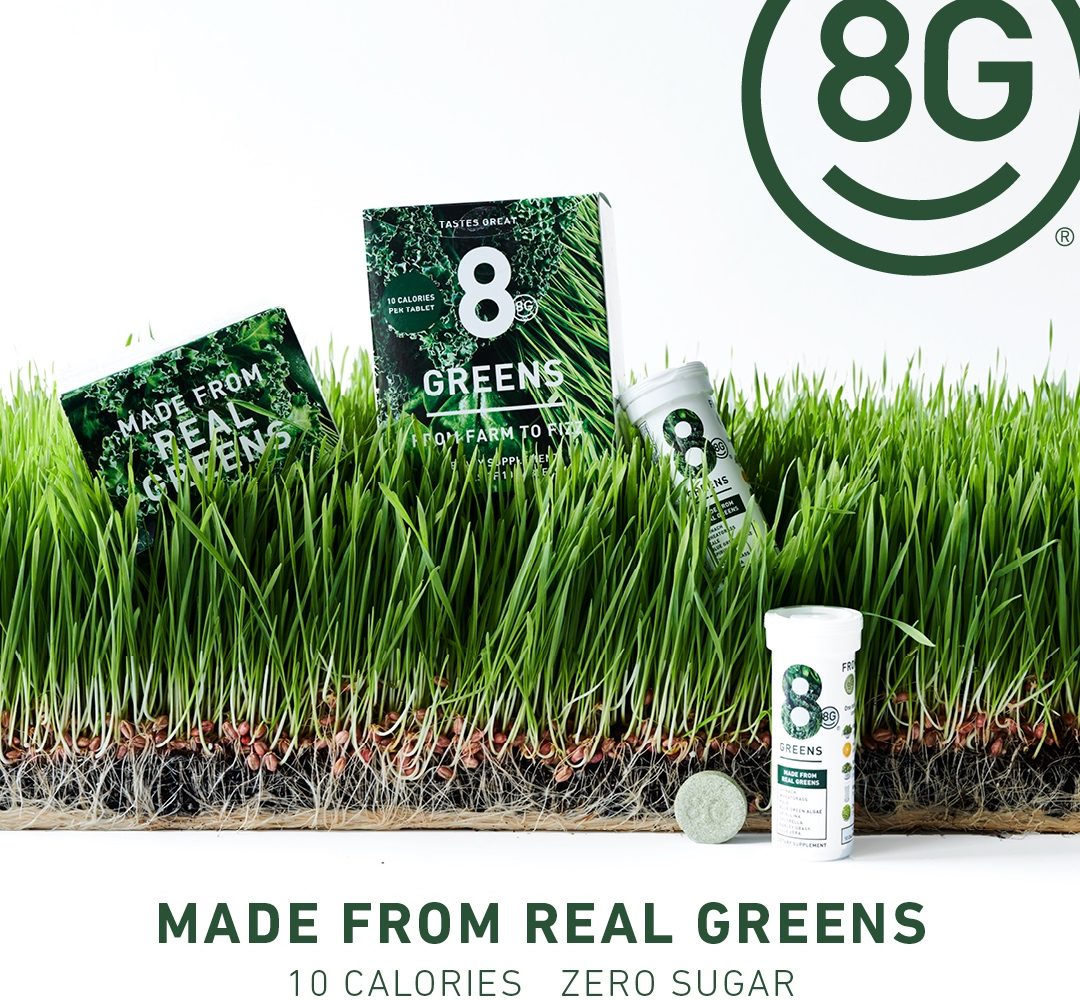 Fast-Growing Wellness Supplement Brand 8Greens Receives Minority Investment From Prelude Growth Partners
Wellness supplement brand 8Greens has added a new sort of green to its business: a minority investment from Prelude Growth Partners.
Created by former model and cancer survivor Dawn Russell, 8Greens has achieved 400% annual sales growth driven by a single product, a tube of 10 effervescent tablets filled with greens Americans typically push off their plates. To further its growth, the brand will harness the capital provided by Prelude to broaden its reach in the United States, enlarge staff and prime the product development pump.
"We decided a year ago that we were getting to the limits of what raw entrepreneurship could do and to the point where we wanted to partner with an organization that had done this before and could help us build a great company and not just a great product," says 8Greens co-founder Lord James Russell, son of the 14th Duke of Bedford and Dawn's husband. "A big part of why we chose Prelude is it has a real appetite for founder collaboration and support. We didn't just want a board meeting every month. We wanted hands-on involvement in our business."
The experience of Prelude founders Neda Daneshzadeh, previously a partner at private equity firm L Catterton, and Alicia Sontag, a veteran beauty industry executive with stints as global president of beauty at Johnson & Johnson, senior vice president at Estée Lauder and senior vice president at Bobbi Brown on her resume, was compelling to 8Greens. In February last year, Prelude announced it closed an $80 million fund. It makes investments amounting to $5 million to $15 million in emerging consumer goods companies. The size of the investment in 8Greens wasn't disclosed.
"Dawn and Jamie are genuine founders who care first and foremost about delivering exceptional products. In a crowded, confusing market, 8Greens differentiator is its authentic simplicity: in format, ingredients, messaging and purpose," says Sontag in a statement. "The brand has already attracted a devoted consumer base, and we are proud to be partnering with Dawn and Jamie to support their strategic vision going forward."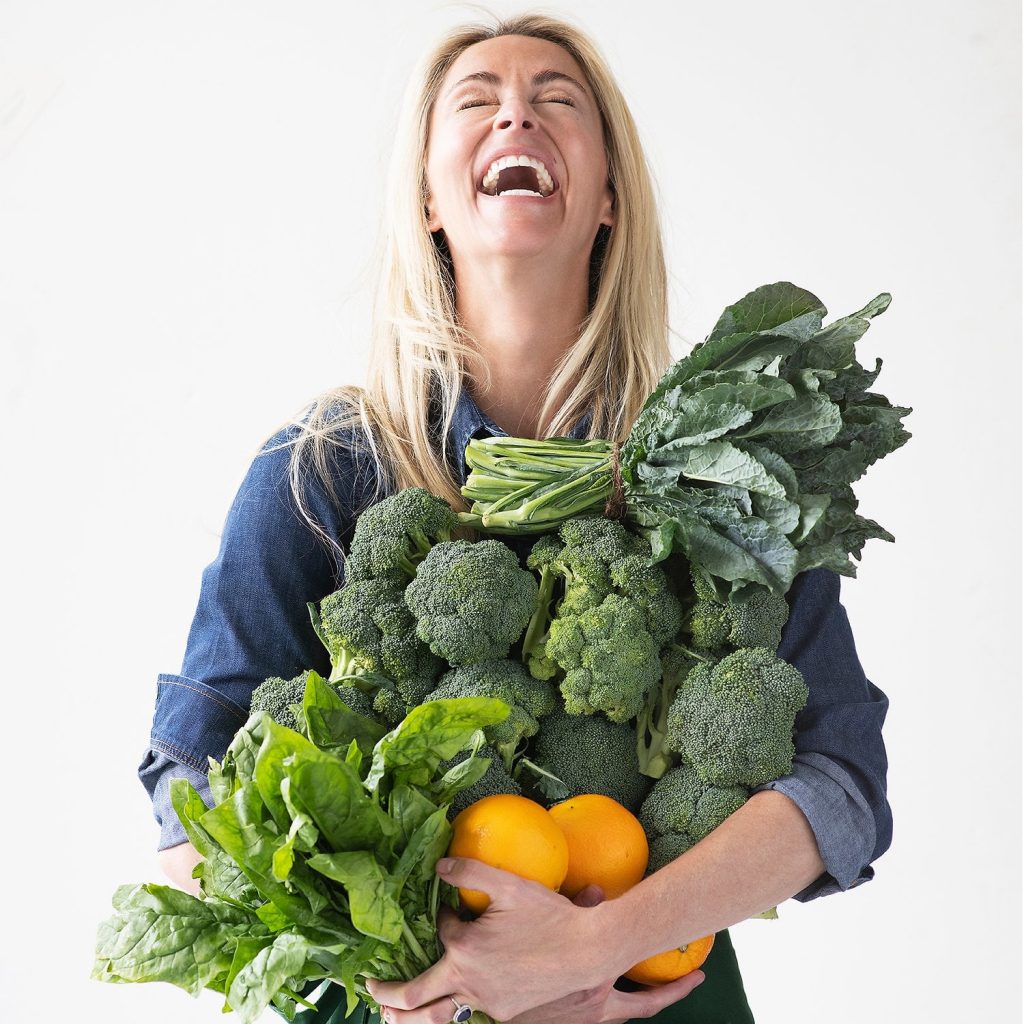 The roots of 8Greens are in Dawn's health journey. Diagnosed with stage 3 lymphatic cancer at the age of 25 in 2000, an infection rendered chemotherapy impossible for her, and she went on a global search for alternative remedies. Many remedies weren't effective, but a steady diet of greens proved to be. When James met his future wife, she was recovering from cancer, and she served him greens she'd blend in a Vitamix, but they weren't easily stomached. The tablet that forms the basis of 8Greens resulted from her efforts to make the ingredients that restored her vitality palatable to her family and friends.
"People care about how they look and how they feel, but a lot of what they are asked to do doesn't fit into real life," says James. "A good product is only good if people actually use it, if it is something that people trust and incorporate into their everyday routine. Good habits are daily, not occasional."
Customers have turned 8Greens into daily habit. James says more than half of the brand's revenues come from subscriptions, and it's a profitable operation. It cleared out of the stocks it brought for its premiere on QVC about 18 months ago, and 75% of QVC customers buying 8 Greens' product signed up for subscription. The brand's television home shopping success demonstrates it appeals to a wide swath of consumers. In total, 8Greens is available in roughly 1,000 online and physical retail doors, including at Sephora, Nordstrom, Neiman Marcus, Bloomingdales, Anthropologie, Amazon and Bergdorf Goodman as well as QVC.
"A good product is only good if people actually use it, if it is something that people trust and incorporate into their everyday routine."
Nordstrom was 8Greens' initial retail partner in 2015, and the brand gave it a six-month exclusive. Although James acknowledges its product priced at $14 for a single tube seems like it could be on Whole Foods shelves, the brand sought out prestige stores where it believes shoppers explore brands they aren't familiar with. "In Whole Foods, I've got a list, and that's what I'm looking for. I don't have an open mindset. I have a job to do," says James. "In the retailers we are in, people have a bit more time, and they're looking to discover."
As its sales soared, 8Greens expanded its retail network. The brand took to Amazon in January last year. On the e-commerce giant, it blew through inventory expected to last eight weeks in six days. "Amazon, for us, is about reaching people where they are. If you look at behavior, someone might buy a product at Neiman Marcus or Nordstrom, but, once they like it, it becomes an Amazon purchase for a lot of people," says James, noting, "We have been very lucky that every channel we have gone into, we have exceeded our and their expectations."
Later this year, 8Greens will release merchandise to complement its original product, which is a combination of kale, wheatgrass, spinach, aloe vera, barley grass, spirulina, chlorella and blue green algae. James stresses the brand doesn't intend to have an enormous slate of products. Instead, it will stick to a few products it can execute deftly. To guide its business, increase sales and boost awareness, 8Greens plans to bring on board a CEO, and staff in the marketing and e-commerce fields.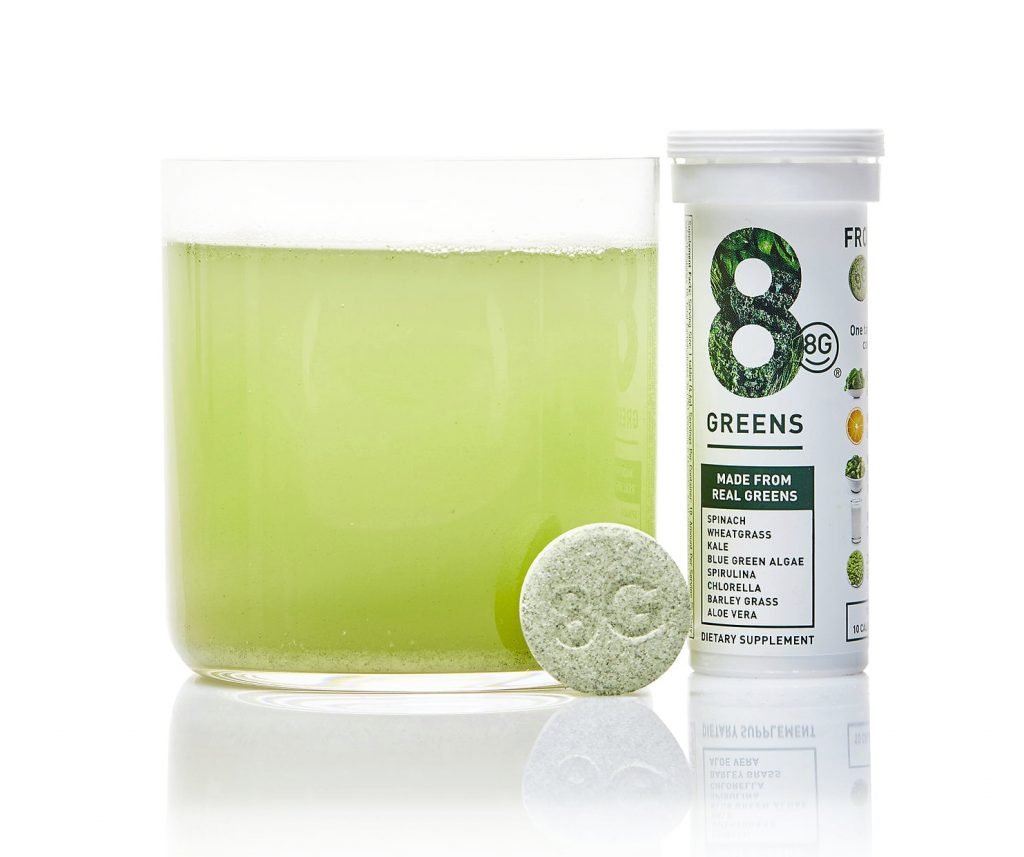 During its year-long fundraising process, James details 8Greens spent around six months determining its objectives, and the remaining six months communicating with and narrowing down investment firms. He emphasizes the decision to select Prelude wasn't about the sum the brand commanded, but about a relationship it was comfortable entering into presumably for years. Daneshzadeh and Sontag are joining 8Greens' board.
"If it is the right time, and you've got a great product, you should find the process enjoyable because being a founder is hard work and it's quite lonely and, now, you are talking to people who are interesting and passionate about your product," says James. "If you don't enjoy the process, maybe your business isn't ready for it yet or maybe you're not ready to have other people in involved in your business yet."