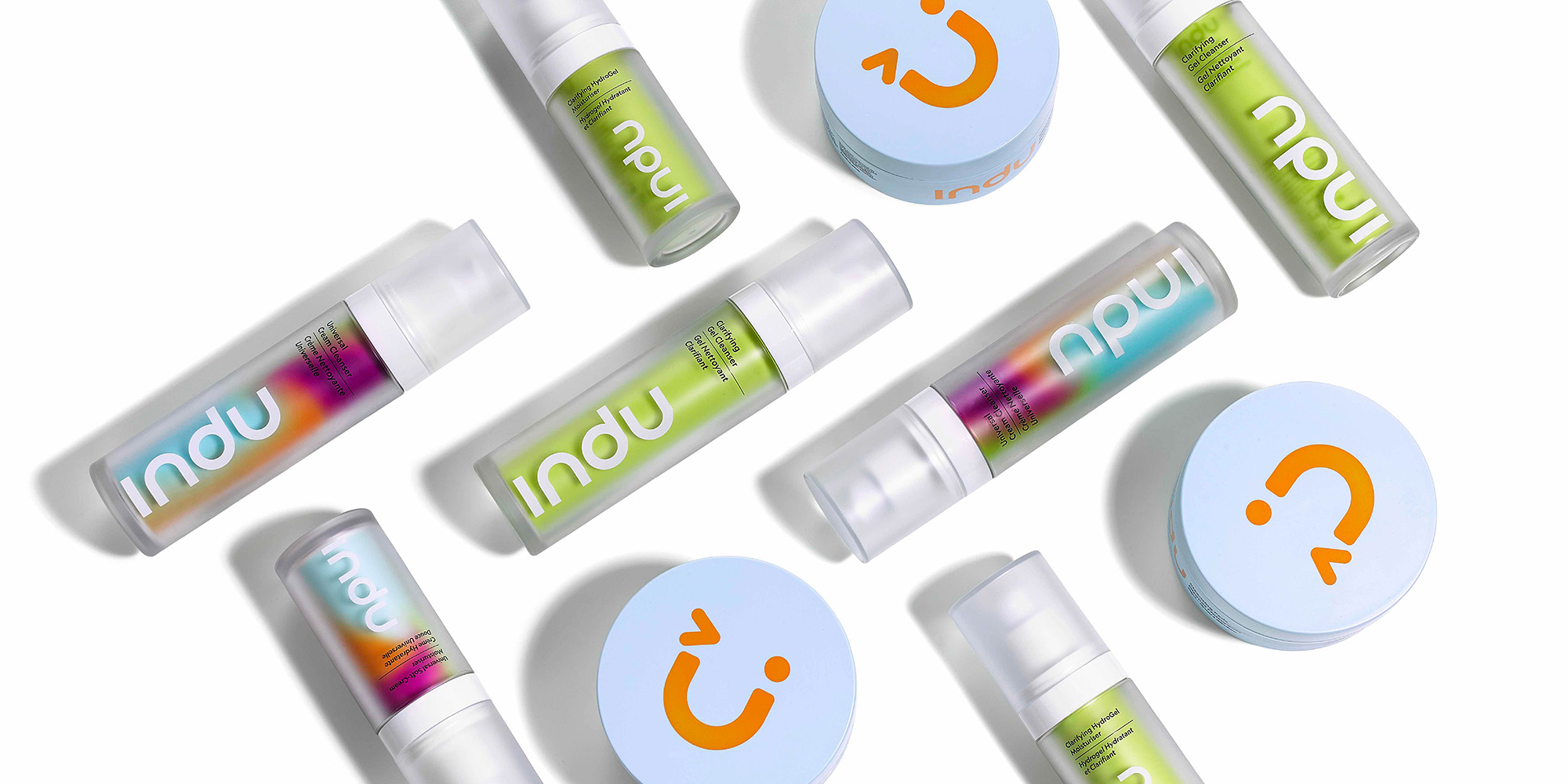 Feelunique Co-Founders' Brand Indu Enters The Market To "Create The Huda Beauty For Teenagers"
What if you didn't have to grow up? That's what Indu hopes to do.
From the minds of Feelunique co-founders Aaron Chatterly and Richard Schiessel together with Reena Hammer, former managing director at Urban Retreat and global director at Soho House, the new brand aims to be a teen beauty staple today and for endless tomorrows. It's launched with the core skincare items Universal Cream Cleanser, Clarifying Gel Cleanser, Universal Soft Cream Moisturiser, Clarifying HydroGel Moisturiser and Cleansing Pads, and will introduce what it calls its Colourless Collection of makeup-skincare hybrid products on Tuesday in advance of diving deeper into makeup on Oct. 25 timed with a four-day pop-up in London's Covent Garden.
"There have been teen brands before—Clinique was a teen brand, and there have been many—but they all grew up. Our objective is to stay the de facto teen beauty brand. It is a harder proposition than growing up with consumers, but I think it is doable," says Chatterley. "Hey, look, if we fail and we grow up with them, that's not the end of the world, but that's not the intention. Fashion has been able to do it really well. There are brands that sit within teen fashion that have existed for the last 10, 15, 20 years, but they're very much known as teenage fashion brands."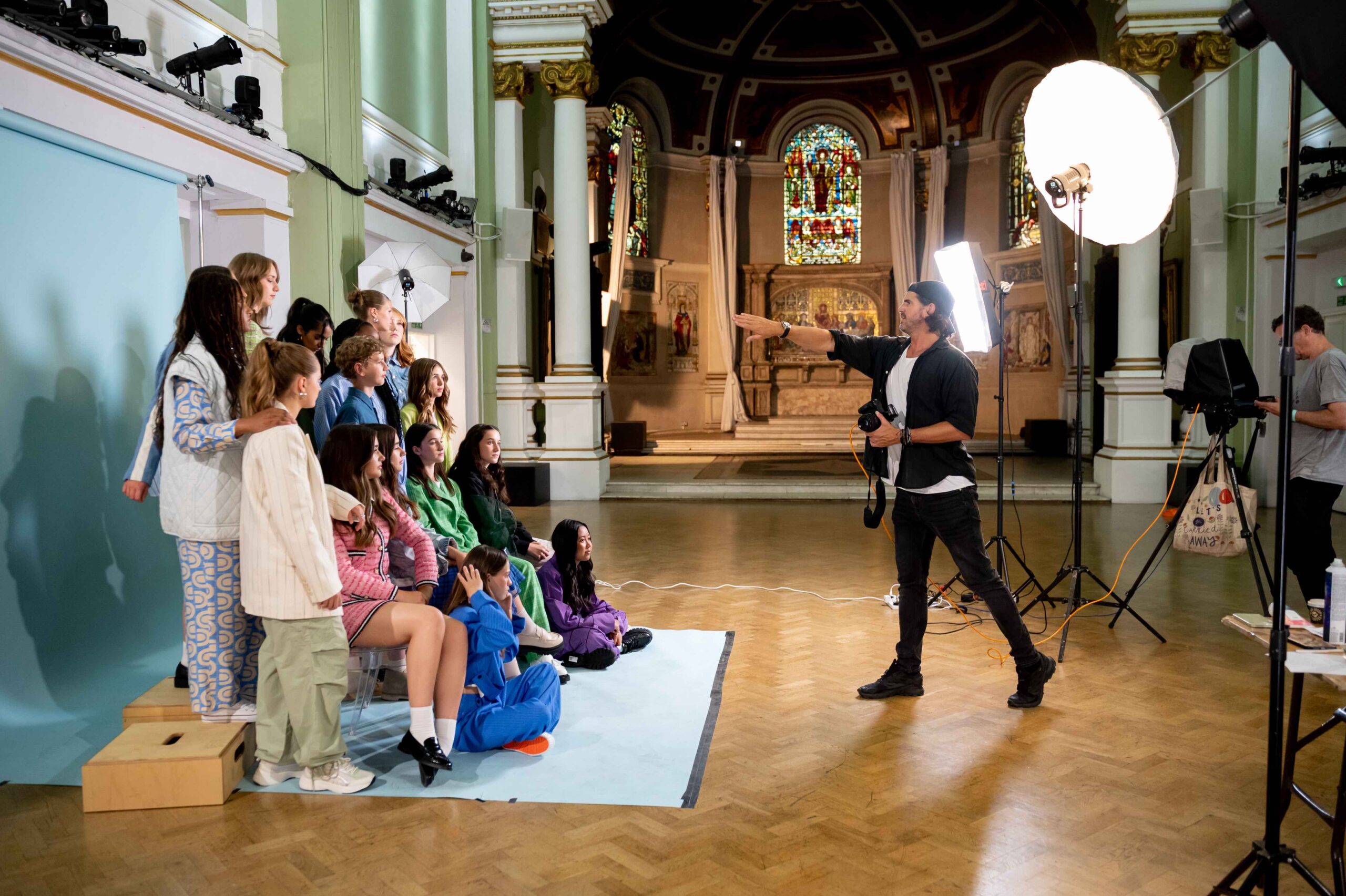 As it gets underway, in a conservative estimate, Indu could generate at least 1 million pounds or about $1.2 million at the current exchange rate in retail sales in its first year on the market, according to Chatterley. If it were to stay in direct-to-consumer distribution, he projects it would become profitable by late 2024. By then, about 4 million pounds or nearly $4.9 million will be poured into it. Indu has raised $4.8 million from around 60 investors, including roughly $645,000 from Chatterley, Schiessel and Hammer combined.
However, the brand's business is shifting quickly. When Chatterley spoke to Beauty Independent in July of this year about Indu's funding, he expected it to land at a major brick-and-mortar retailer during the second half of next year. That timeline has been moved up. Indu could arrive at a retailer in the United Kingdom, where it's headquartered, perhaps later this year, and Chatterley says "certainly" by the first quarter of next year. The brand is in talks with two leading retailers in the United States and has countries in the rest of Europe, the Middle East and Australia in its sights.
"Our objective is to stay the de facto teen beauty brand."
Retailers have been approaching Indu in what Chatterley describes as a "testament to the market opportunity and the fact that retailers do need to and want to recruit teenagers." At Indu, he says, "Our strategy is to continue the launch in the U.K. over the next 18 months and look to go into international markets towards the end of next year…We want to create a global teen brand in the way that, again, several fashion brands have done, but we want to create the Huda Beauty for teenagers."
To help it finance retail rollouts, Indu will pursue series A funding in early 2024. Prior to its entrance into retail, Indu's Covent Garden pop-up will occupy a 4,000-square-foot space. It will feature personal shopping, influencer attendance and food and beverages as well as four experiential zones: a content zone, an arcade zone, a bathroom zone for product discovery and a cube zone for product purchasing. Indu has kicked off a series of London area activations in which teens pop balloons to receive prizes from the brand. On Saturday, an activation was held at the Covent Garden tube station, and they're coming to Shepherd's Bush tube station, Carnaby Street and King's Road.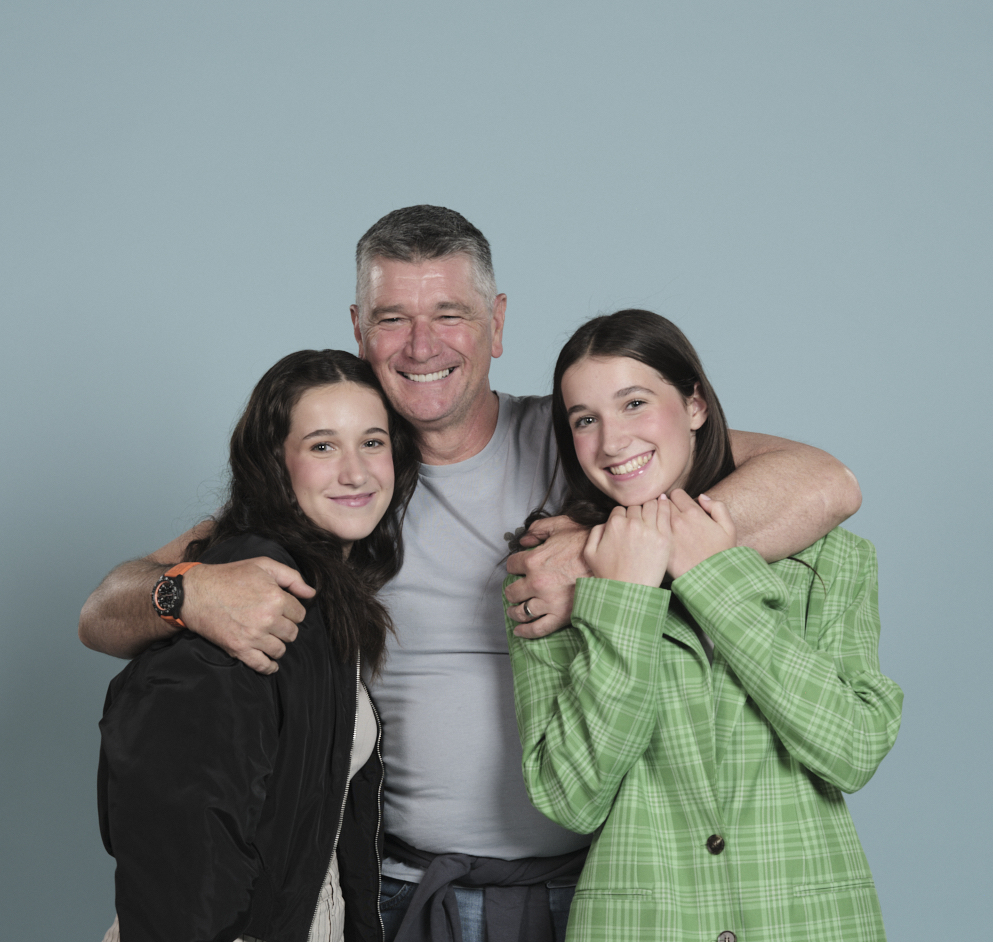 Indu is informed by a study of 2,000 teens conducted across the U.K. and U.S., and a committee of 160 teens that evaluates products, aesthetics and more. Chatterley's 14-year-old twin daughters India and Frankie are on the brand's committee. Indu is a reference to a nickname for India. Chatterley says, "There is this real sense of ownership with the teen committee and the teenagers that we worked with at the very, very beginning."
The design agency The Yard Creative developed four design prototypes that Indu put in front of teens to solicit their opinions. Chatterley recounts they were a bright neon prototype, an Eastern-inflected prototype, a gamer/techno prototype and a conventional beauty prototype. Although adults overwhelmingly opted for the Eastern prototype, teens selected the neon prototype. Indu quieted the hues a bit in its final design version characterized by a swirl of colors such as yellow, orange, blue, green and pink. Chatterley says the design delivers "a degree of credibility, but, at the same time, I think it has a cool edginess to it."
"We're going into a market with I think very few direct competitors."
The formulas, product formats and packaging were constructed for teens' preferences and usage. There are refill cartridges for select skincare products, and recyclable plastic bottles and tubes are made from 45% to 50% recycled materials. There's a customizable full-face palette that Chatterley explains products will be slotted into similar to a Lego system, and it has "an interchangeable clip system so that you can clip your palette to your bag, and you can clip your mascara to the palette."
Within three months, Indu is slated to reach about 25 products and 100 stockkeeping units. The prices range primarily from 10 to 20 pounds or about $12 to $25. Chatterley anticipates the Colourless collection could be a strong performer. It contains Mattifying Skin Blurrer, One&Only pH Oil, Nourishing Lip Oil, Flexi-Hold Brow Gel and Lift Up Lah Gel. "It's really the kind of makeup that you could wear to school for a glow rather than color," he says, singling out Micro-Fine Wonder Scrub as a possible hero product, too. The application process changes the charcoal powder scrub's color from blue to gray.
Leading up to its launch on Sept. 13, Indu started to build awareness on Instagram. Post-launch, traditional press and TikTok will play preeminent roles in spreading the word about the brand to parents and their kids, respectively. Chatterley says, "In order to be authentic, I think it's important that the bulk of the content comes from teens themselves. What we've seen already in the last two and a half weeks is a significant number of them buying the products, doing unboxing and get ready with me [videos], and talking about the brand."
The sweet spot for Indu's customer base is teens 13 to 17 years old, but don't label it a gen Z brand. Chatterley says it's targeting a "tighter demographic than being a gen Z brand. The difference is I would not launch a gen Z skincare or makeup brand right now. You are going into a market with 300 competitors, maybe more, whereas we have a tighter demographic, but we're going into a market with I think very few direct competitors."