The Success Of First Uplink Live Results In Expansion To Los Angeles And Berlin In 2020
On the third day of the Week of Independent Beauty New York 2019 in late August, Uplink Live was born. By the evening of the fourth, results were in: Uplink Live was not 
only a success, it was a hit. Now, Indie Beauty Media Group, which publishes Beauty Independent and operates Indie Beauty Expo, has revealed Uplink Live will expand to two more annual events, one within IBE Los Angeles in January 2020, and the first European Uplink Live event within IBE Berlin in March next year.
The colorful Uplink Live section at Indie Beauty Expo NY 2019 featured 30 intrepid solution providers representing IBMG's launch partners for the event. Ranging from ingredient suppliers and contract manufacturers to branding, strategy, public relations and personnel professionals, Uplink Live exhibitors covered the spectrum of the needs of emerging and scaling beauty brands. With more than 1,500 attendees, including retail buyers, journalists and influencers, and an additional brand personnel manning 240 brand displays on the show floor, traffic flowed steadily through the Uplink Live showcase, presentation stage, lounges and cafe, turning New York's Pier 94 into a complete indie beauty ecosystem under one roof for two days.
Attendees and IBE exhibitors such as Kegelbell founder Stephanie Schull seized the opportunity to take a curated tour of Uplink Live led by IBE co-founder Jillian Wright. "At first I thought, 'I have the service providers I need right now at this point in the life cycle of my company,'" said Schull. "But, of course, things are changing rapidly, especially after exhibiting at a show like Indie Beauty Expo. All of a sudden, I have very different needs. So, it was great to meet all these companies. I love that Uplink Live exhibitors had already been vetted because a lot of my time is spent trying to find the right partners. I really enjoyed the group tour. There was some good matchmaking going on."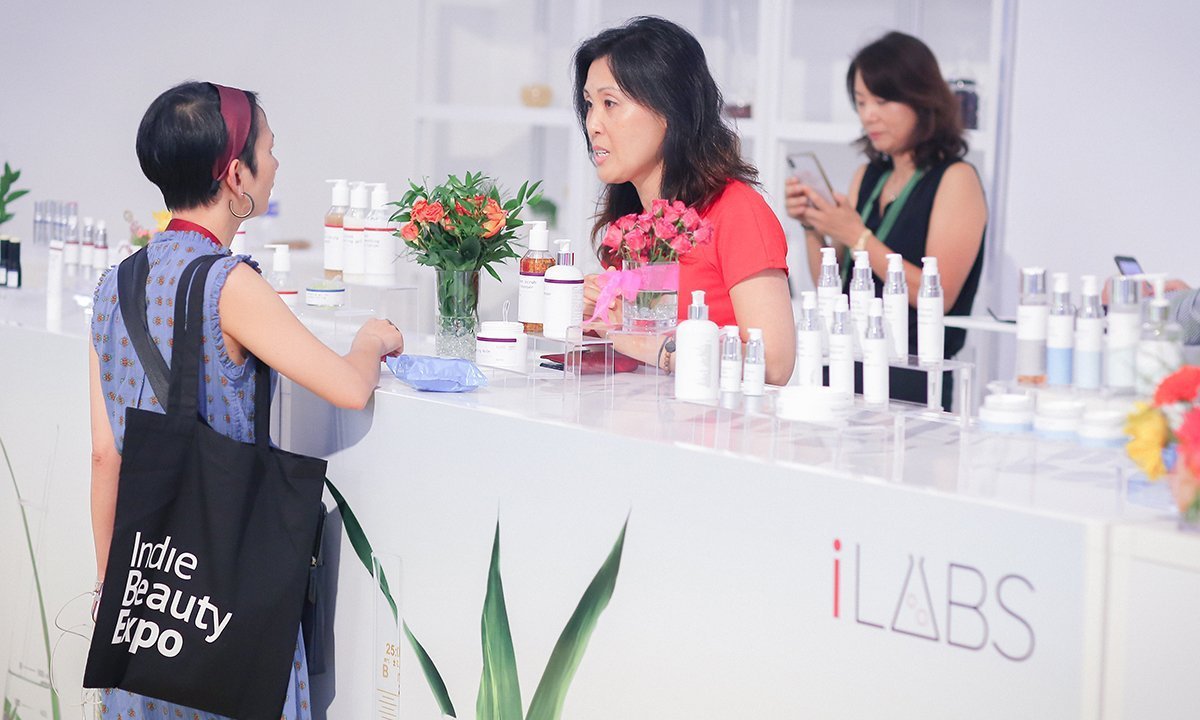 "We've met so many different people, not only brands who are looking for growth, but also different suppliers and vendors that we can work with down the line as well," said Aleni Mackarey, chief operating officer of Uplink Live exhibitor Base Beauty Creative Agency. "Jodi Katz founded our agency 12 years ago and has a passion for the brands we meet at Indie Beauty Expo. We really wanted to be a part of Uplink Live so that we could connect with them and help them to understand what we do." 
The supply-through-demand chain for beauty was fully represented at Uplink Live. On Air Direct and 3rd Party Logistics offered turnkey supply chain partnerships or, as OAD's Jen Moyer-Smith put it, "helping brands avoid expensive shipping mistakes." PFS (Priority Fulfillment Service) provided comprehensive e-commerce build-outs and support, and Octoly promised access to influencer networks to heighten demand.
The ingredient supplier contingent was strong at Uplink Live. Floratech showcased plant-derived alternatives to silicones with similar slip, and Croda presented its farm-level traceability efforts connecting ingredients to those cultivating them in response to increasing demands for supply chain transparency. Manufacturer Solescence demonstrated how SPF is spreading throughout beauty brands' product arsenals in formulations that suit any skin tone.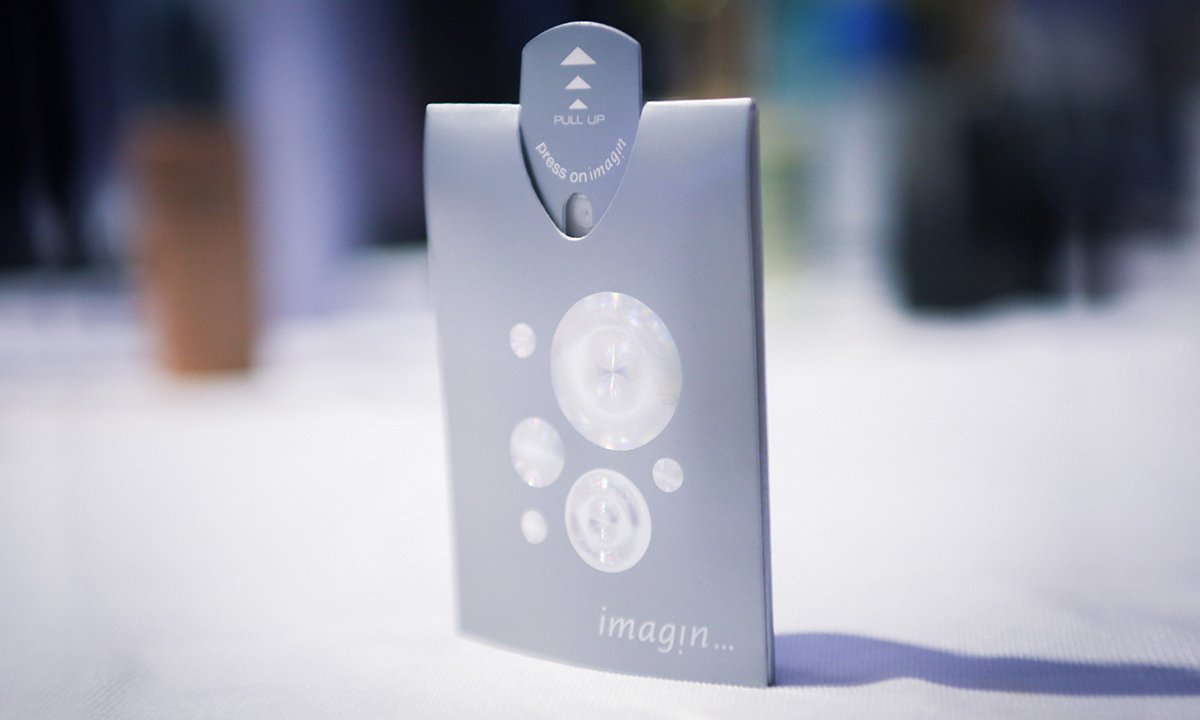 On the packaging and design fronts, Uplink Live exhibitors provided glimpses at the future of beauty aesthetics and containers. Lisa Schwartz, sales executive at Roberts Beauty, detailed that PCR (post-consumer recycled) plastic tubes have evolved from cloudy muddles to clear options, particularly when tinted. "PCR is going to be much more accepted," she said, also suggesting modular packaging is on the rise for brands giving shoppers opportunities to customize. At Dear Future, the agency that's handled design work for Better Not Younger, Zest and Thicker Fuller Hair, the focus is on a deep dive into a brand to create a look stemming from a purposeful point of view.  
Another highlight of Uplink Live was a series of well-attended presentations. Neal Haussel of Iggesund Paperboard impressed a rapt audience with proof after proof that the issue of paper and cellulose packaging replacing plastic was a matter of if, not when. Vivid slides from Sheri Koetting of design firm MSLK illustrated her eye-opening packaging rules for establishing impressions at 10, five and two feet. (You'll never look at a retail shelf the same way again.) The most memorable phrase was delivered by Sarah Brown, founder of Pai Skincare, who joined Charlotte Cho of Soko Glam for a conversation on marketplace success moderated by IBMG's Wright. "You can't pour from an empty cup," said Brown, citing the expression as her favorite bit of advice for founders struggling to find work-life balance and prevent burnout.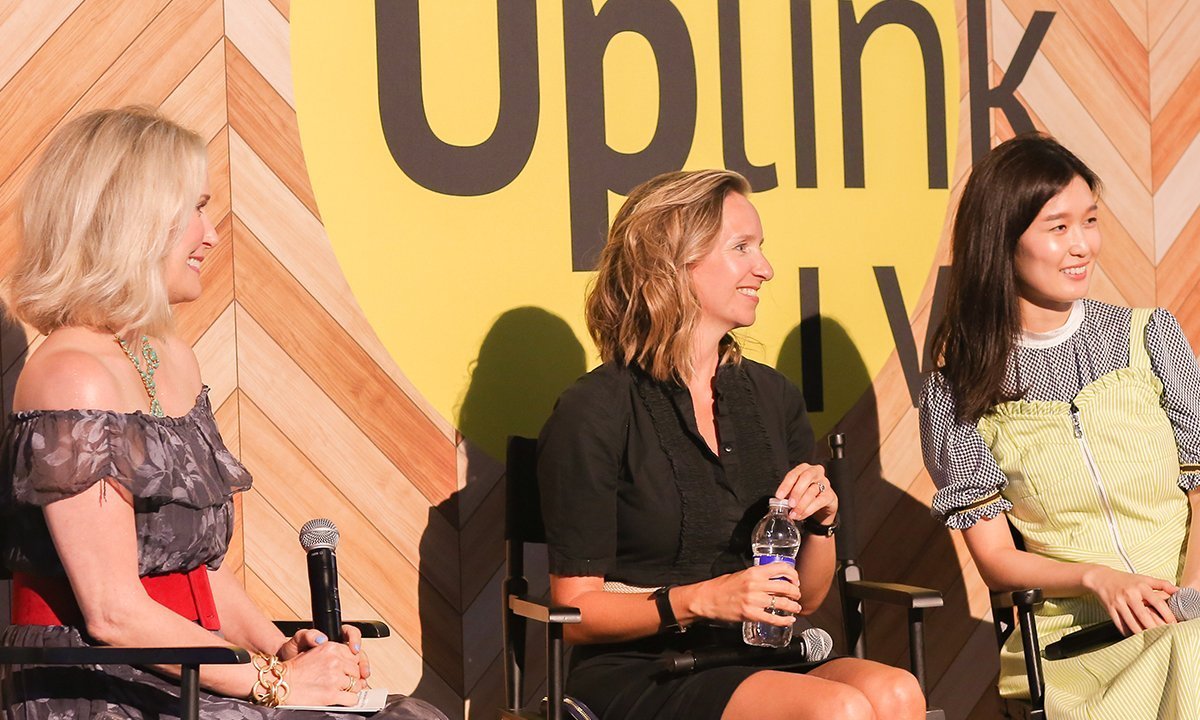 "Having the opportunity to speak at Uplink Live was incredible," said Sunee Fleshman, marketing specialist at Sensient Cosmetic Technologies and a day-two presenter. "It was an opportunity to educate brands on trends in the market and on the sourcing side. Indie brands are looking for clean, really natural, efficacious and ethically-sourced ingredients, and we're really hoping that's where the market goes. Indie brands are the future of this industry, and they have a need for suppliers that are willing to work with them."
"Uplink Live is a natural extension of IBMG's mandate to help today's beauty innovators along their journey," said Nader Naeymi-Rad, IBMG co-founder. "And bringing Uplink Live to Los Angeles and Berlin in 2020 after such a positive reception in New York is a natural extension of providing this service to our growing community."
"By exceeding expectations in IBE New York, we've now raised them," added Wright. "There will be many challenges along the way—for example, educating brands about sourcing ingredients before reaching for formulas. But each challenge brings an opportunity for education, whether in the pages of Beauty Independent or on stage at BeautyX Summit. These innovative solution providers are part of our universe now, and we're going to showcase them similarly to our approach to today's beauty brands. They're here to stay, and this isn't going to stop."