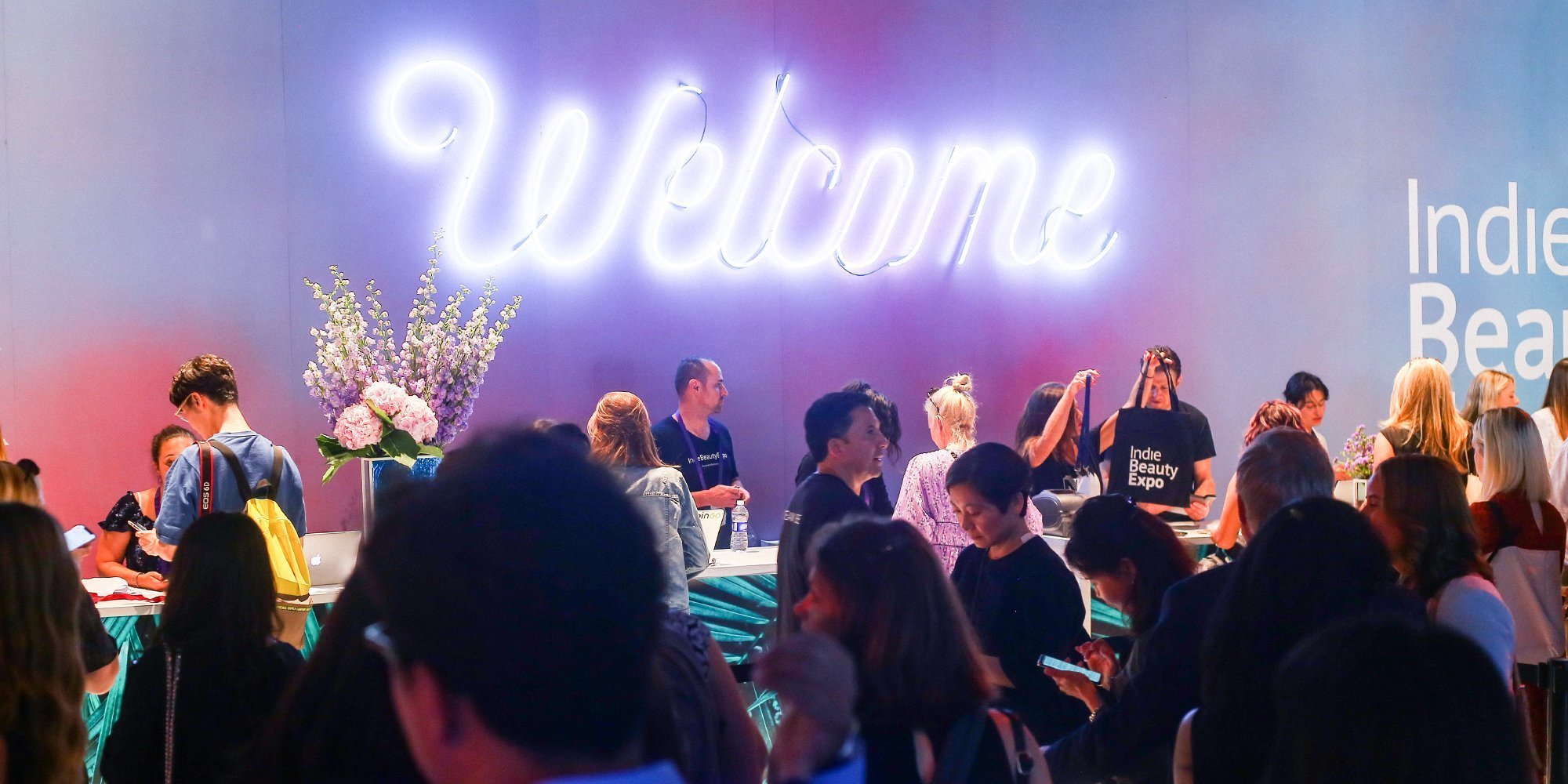 Beauty Trends To Watch From Indie Beauty Expo New York 2019
Tata Harper, Briogeo and Vapour were among the first 80 brands to participate in Indie Beauty Expo when it premiered at the Altman Building in New York five years ago. Since that time, they've reeled in investment, secured distribution at leading retailers, garnered praise in renowned beauty publications and entered into the consumer consciousness as generators of differentiated products worth spending money on. Last month, around 240 brands gathered at Manhattan's Pier 94 in bids to follow in the footsteps of their successful predecessors. Which one could be the next Tata Harper? Could it be Beigic, Biophile or Codex Beauty? And is Allyoos the Briogeo of tomorrow? What about PYT Beauty or RealHer as the heirs to Vapour? Nearly 1,000 journalists and buyers from major media outlets and stores such as Marie Claire, Well + Good, Into The Gloss, O Magazine, New Beauty, Target, Ulta Beauty, Walmart, Sephora, Nordstrom, QVC and Goop combed through the brands at IBE NY to uncover the big beauty businesses and movements of the future, and so did Beauty Independent's editors. Here, we highlight a dozen trends that 41 indie beauty players are bringing to the fore in a market tired of retread merchandise from the old guard.
Related: Top Emerging Beauty Trends From IBE Dallas 2019
Related: Biggest Beauty Trends From The First IBE Berlin
Related: A Dozen Big-Time Beauty Trends From IBE LA 2019
Related: The Biggest Beauty Trends From IBE London 2018
1. Zeroing In On Gen Z 
Marketing dollars are moving on from millennials. Members of gen Z born between 1995 and 2015 are quickly becoming beauty and wellness brands' new darlings. There were IBE NY brands in every category catering to the needs of the tweens and teens ready to make their own personal care purchases. And purchase they will. Market research firm Numerator estimates this cohort of approximately 61 million Americans wields spending power amounting to $143 billion.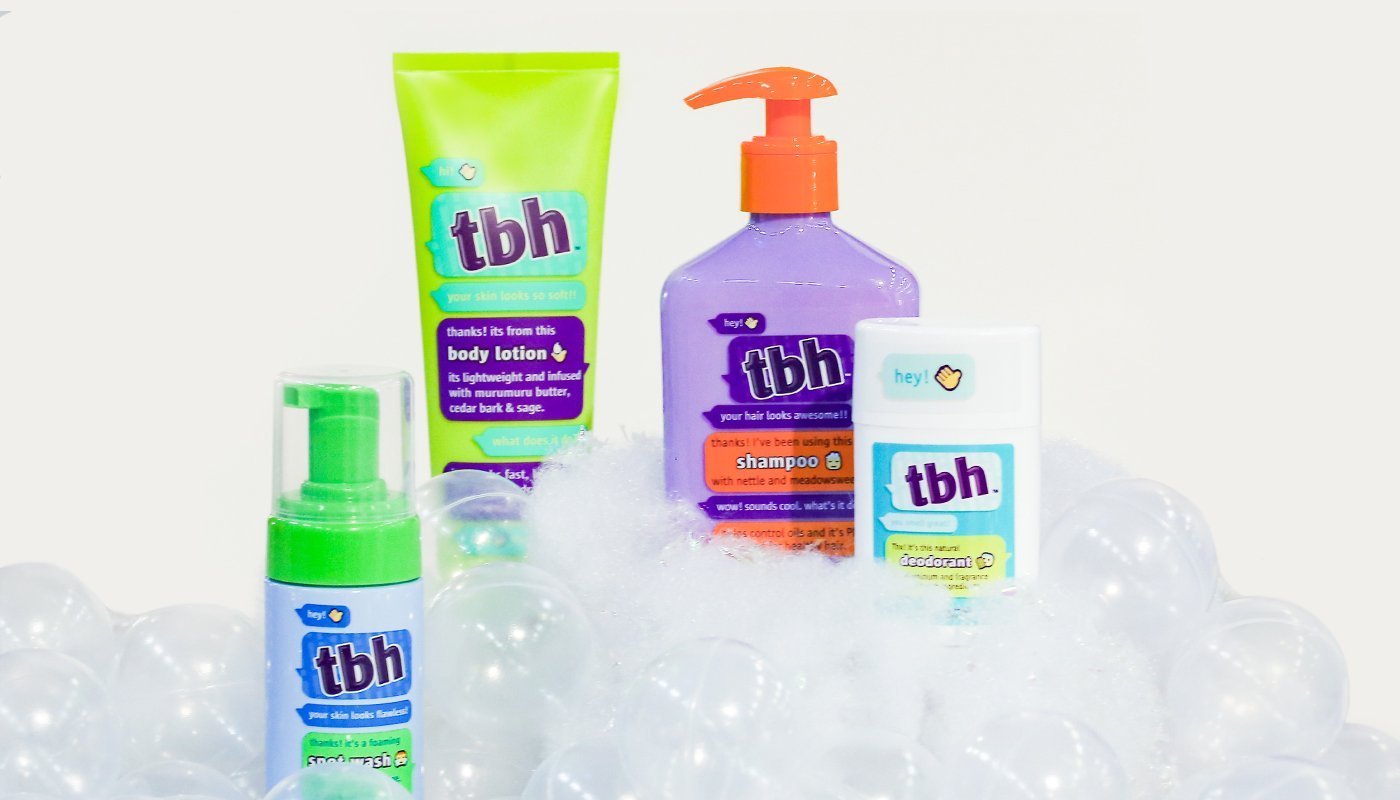 Blessed Moon: Korean color cosmetics brand Blessed Moon is ticking off items on gen Z consumers' checklist by being a socially-conscious company creating stylish and sustainable products at the right price. "Our kit is compact, portable, but the main feature is that it can be customized to how our consumers like it," says brand representative Ivan Kim of Blessed Moon's cylindrical Blemoon Kit, which retails for $41, and contains customizable pans and half-pans of foundation, blush, eyeshadow, lipstick, eyeliner and a makeup brush. "Teenagers love the idea that they can carry our small portable and compact Blessed Moon Kit to do a full face of makeup anywhere they go instead of taking a huge messy makeup pouch." Kim shares that once Blessed Moon grows (it's not yet a year old), the brand plans to build schools in South Korea.
Blume: As tween and teen gen Zers get their periods, they're seeking more than just their mother's menstrual care. They want products that are effective and resonate with their sensibilities. The identifier-adverse population looks for gender-neutral packaging, transparency and an information-rich digital experience that allows them to make informed purchase decisions. Skincare and period product specialist Blume, which closed a $3.3 million funding round in February, has hit this trifecta with its accessibly-priced face wash, face mist, pimple treatment, cramp-relieving essential oil roll-on and deodorant, and a robust social presence with nearly 4,000 YouTube subscribers and over 46,000 Instagram followers. Sisters Bunny and Taran Ghatrora created Blume as an evolution of  subscription period care company Ellebox. Consumers can still build a Blume subscription box, filled with their choice of organic pads or tampons and a number of the brand's personal care products.
TBH: As Fairy Tales Hair Care founder Risa Barash's children got older, she saw the need for hair and skincare products targeted to teens hit with hormones for the first time. In October 2018, she launched TBH, a seven-product range targeting 8- to 15-year-olds with deodorant, shampoo, conditioner, face wash and wipes, and body wash and lotion under $10. "When my son turned 12, his hair was so oily, and I began to see tiny clogged pores and blackheads around his nose," recalls Barash. "That's when I realized that the next generation of the Fairy Tales Hair Care customer was growing up as well and the lightbulb went off." Barash worked with Allen Mazie and Jothan Cashero at Workshop Branding to forge a fun and approachable look for TBH. She says, "We wanted kids to know this was made for them. The text message style on front of pack is just perfect to get the brand story, ingredients and purpose across in a way that kids and parents are certainly familiar with." Barash is already fielding requests from parents and children for additional TBH products, and plans to introduces new items next year. 
2. Brands Go Deep Into Vaginal Care
Feminine hygiene is no longer a taboo category relegated to the back of aisle 17 at your local CVS. Today, you can purchase pubic haircare oil at Ulta Beauty or fill up on menstrual cups and vibrators along with purchasing Golden Goose hightops at Revolve thanks to indie consumer goods startups  transforming the dialogue around vagina and vulva care. Ever the trailblazers, they've now come up with next-level products for the entire vaginal area.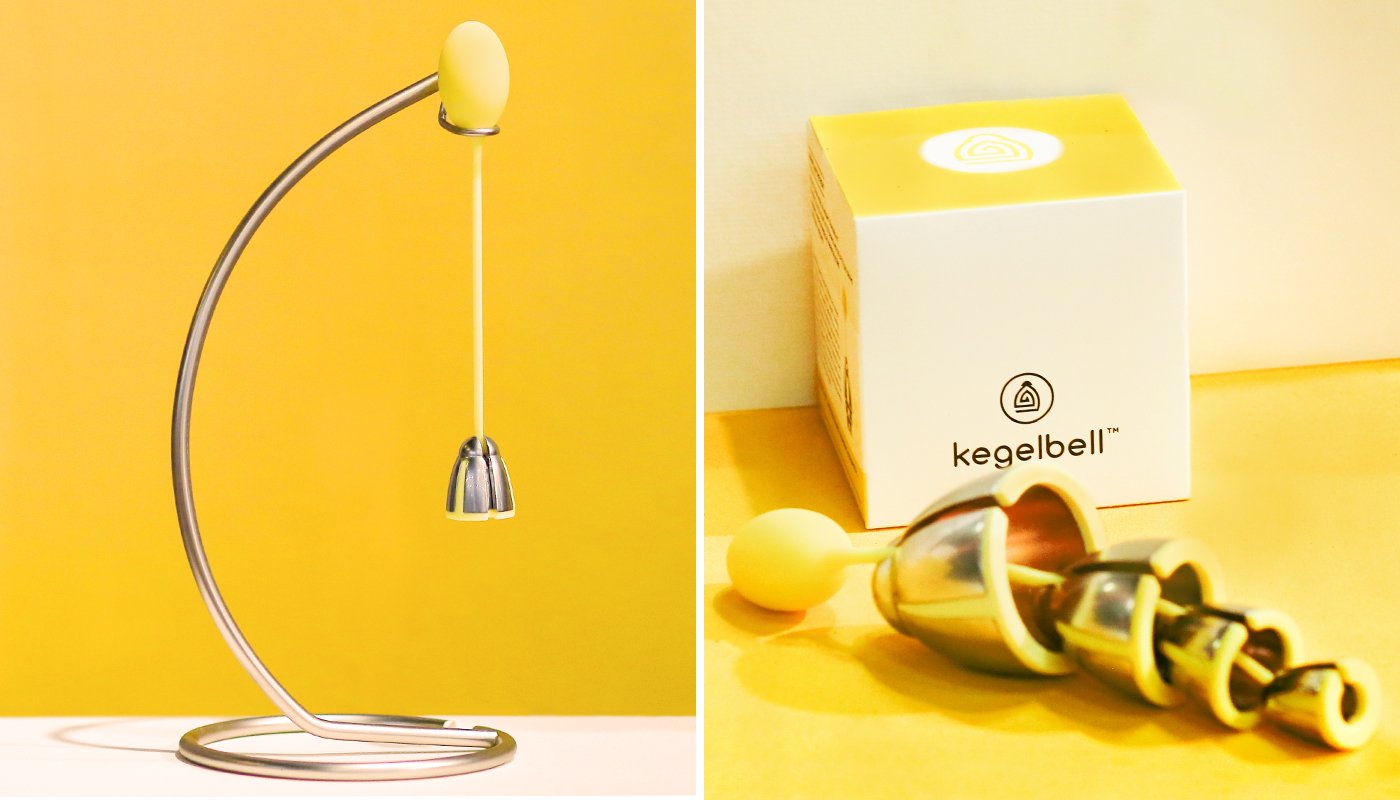 Kegelbell: Stephanie Schull created Kegelbell, an FDA-registered pelvic muscle training device she's dubbed the "vagina gym." It's designed for the nearly 70% of women believed to suffer from symptoms of weak pelvic floors. "Big business has kept women suffering for profit, and this has left women on the hook purchasing consumables that are only Band-Aids and do not solve their core problems," says Schull, who started shipping Kegelbell to consumers at the end of March after three years of development. "Case in point, incontinence pads and diapers will never solve the problem, whereas Kegelbell does get to the cause and resolves the issue." Like many products for strengthening muscles, Kegelbell comes in different sized weights: 30 grams, 60 grams and 120 grams. The brand's system sells for $129 on its website and Amazon, where it's amassed six five-star reviews so far. Schull brought her invention to IBE because she sees Kegelbell sitting on beauty shelves. "Traditionally, pelvic floor health products are accessed through major medical or sex toy channels, but we have a vision for a third path of self-care positioned in the beauty and fitness channels," she explains, pointing to Sephora, Massage Envy, Bluemercury, Club Pilates, Mynd Spa and Pure Burre as dream distribution partners. 
Cosmetic Acme Innovation: Signatures of youthful skin are brightness, and even tone free of redness, dark spots and hyperpigmentation. The same goes for skin below the belt. Cosmetic Acme Innovation CEO Pery Agur worked with cosmetic chemist Yoel Konis and dermatologist Zhai Salkovitz to take the hydroquinone-free brightening technology behind his company's bestselling Illuminating Line, including the eye cream Illuminating Eye and facial cream Illuminating White Lightening Cream, and make a formula safe for at-home use on nipples, rectum and vulva. Designed to be applied twice a day, Illuminating Pink claims to lighten skin within six to ten days and reach "full brightening capacity" after six weeks.
Quim: Quim's tagline, "Products for people with vaginas and people who love vaginas," speaks to the sexual health specialist's commitment to inclusivity at a time when many feminine hygiene and sexual wellness brands are sticking to gender binaries. "From the very beginning, it was extremely important to us that we make sure to use inclusive language when referring to our products and company mission," Quim co-founder Rachel Washtien told Beauty Independent earlier this year. "We wanted to make it extremely clear that we make products for the love of vaginas, unrelated to gender identification." The CBD-infused productsthree-year-old brand, which won the audience choice award at this year's BeautyX Capital Summit's Deal Appeal competition, 's  are similarly forward-thinking. Night Moves Intimate Oil is a blend of cannabis, tea tree oil and damiana in an MCT oil base. Not just a lube or vulva serum, Night Moves is designed to intensify sensation, increase libido and serve as a proactive vaginal health supplement and moisturizer. Since MCT oil can break down latex, Washtien and co-founder Cyo Nystrom created Oh Yes! Serum with a base of aloe leaf juice and sunflower oil to make it safe for use with latex condoms.
3. Building A Beauty Wardrobe
Contemporary beauty consumers are unambiguously anti-groupthink. They're picking products to suit their individual preferences at different moments in time and for different moods. To complement and encourage their experimentation, brands are offering a wardrobe of choices that make daily beauty routines exciting choose-your-own-adventure journeys.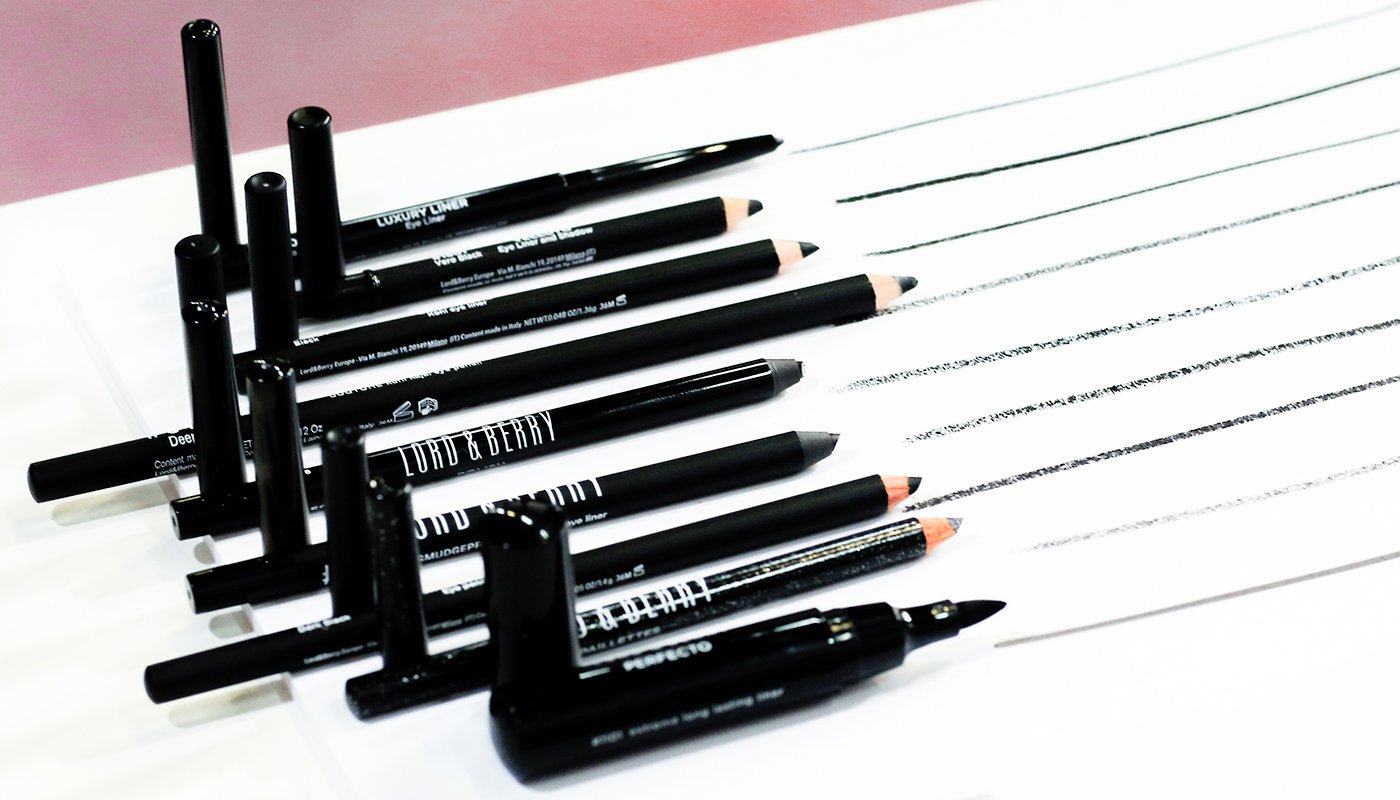 Lord&Berry: Black eyeliner shouldn't be boring—and European beauty import Lord&Berry makes certain it isn't. The brand sells more than 15 types of black eyeliner priced from $18 to $25. Consumers can dabble in multiple textures, payoffs and formats. "Makeup application involves personality, passion, mood and environment. Looks can translate as the day goes forward since makeup is an expression," says Laura Lee, sales and marketing operative for Lord&Berry in New York. "Some people prefer pencils, others liquid, markers, kajal, cream applied with a fine brush, smudge-proof, waterproof, shiny finish or matte. Every option is available, all in the blackest of blacks." The bestseller is Silk Kajal, which is ideal for drawing a tight line along the bottom of the eye and inner rim, and blends easily. A favorite of makeup artists, Smudgeproof has intense pigment that stays put.
Way of Will: Way of Will has made a grand entrance into the CBD space. The essential oil authority has unveiled not one, not two, not three, but eight CBD products. Among the products are $39 Yummy Gummy Chews, vegan, non-GMO, gluten-free raspberry treats formulated with 600 milligrams of full-spectrum CBD to inject calm into consumers' hectic lives, and $49 Daytime Boost Tincture, a grapefruit and peppermint hemp oil with 1,000 milligrams of full-spectrum CBD to promote physical and mental wellness naturally. The multiplicity of Way of Way's CBD merchandise allows consumers to dip their toes into CBD, a non-psychoactive constituent of cannabis that remains unfamiliar to many, at their own speed.
Suntique: Sun exposure can vary by location, time of day, weather and more. So, why should consumers' sunscreen all be the same? Suntique believes they should change it up. The Korean brand offers 26 sunscreens priced primarily from $25 to $34. For a busy morning, there's I'm Cover BB Sunstick SPF 50. For a sweaty outside workout, there's I'm Sports Aqua Sungel SPF 50. I'm Pure Cica Suncream SPF 50, a bestseller, is designed specifically for consumers with sensitive skin. Babies can be slathered by their parents in I'm Safe SPF 35 mineral sunscreen. Suntique's wide-ranging approach to sun care has intrigued international retailers, and the brand has broken into Boots, Doota Duty Free, Surf's Up, Lotte and A-Land. It's certainly not done with growth. Suntique has an ambitious goal to be the No. 1 sun protection brand in Korea and among the four top sun care brands worldwide as early as 2020.
Naisture: Feeling a bit blotchy? Naisture has a mask for that: Charcoal Purifying Sheet Mask. Want to get your glam on? The brand has a mask for that: Star Kiss Glitter Mask. In fact, Naisture has a mask to fit almost every personality, lifestyle, skin type and concern. Its masks are mostly $4 each. One of the brand's most popular product is 15 Min Pamper Me Kit featuring seven head-to-toe masks fashioned to deliver an instant glow. "Since I travel a lot, this is a must for me. It includes hair, hand and feet masks that can give a little spa me-time in a hotel without having to pay the hotel spa price," says Sunny Ong, director of marketing and sales for Naisture. The 3 Step Skin Care Kit is an upcoming launch for the brand. It's intended to provide a simple skincare routine for busy consumers, and will be available in two varieties. The kit contains a cleanser, AHA peel pad and sleeping mask or cleanser, sheet mask and moisturizer.
4. Nerding Out
Most skincare brands aim to educate consumers on how to best take care of their epidermis, the products to use, the ingredients to avoid, and the optimal order to apply all potions and lotions. Several IBE NY exhibitors, some of them with scientist-turned-brand founders at the helm, leaned into the learning angle by constructing their brands around the merits of pursuing skin scholarship and ingredient intelligence.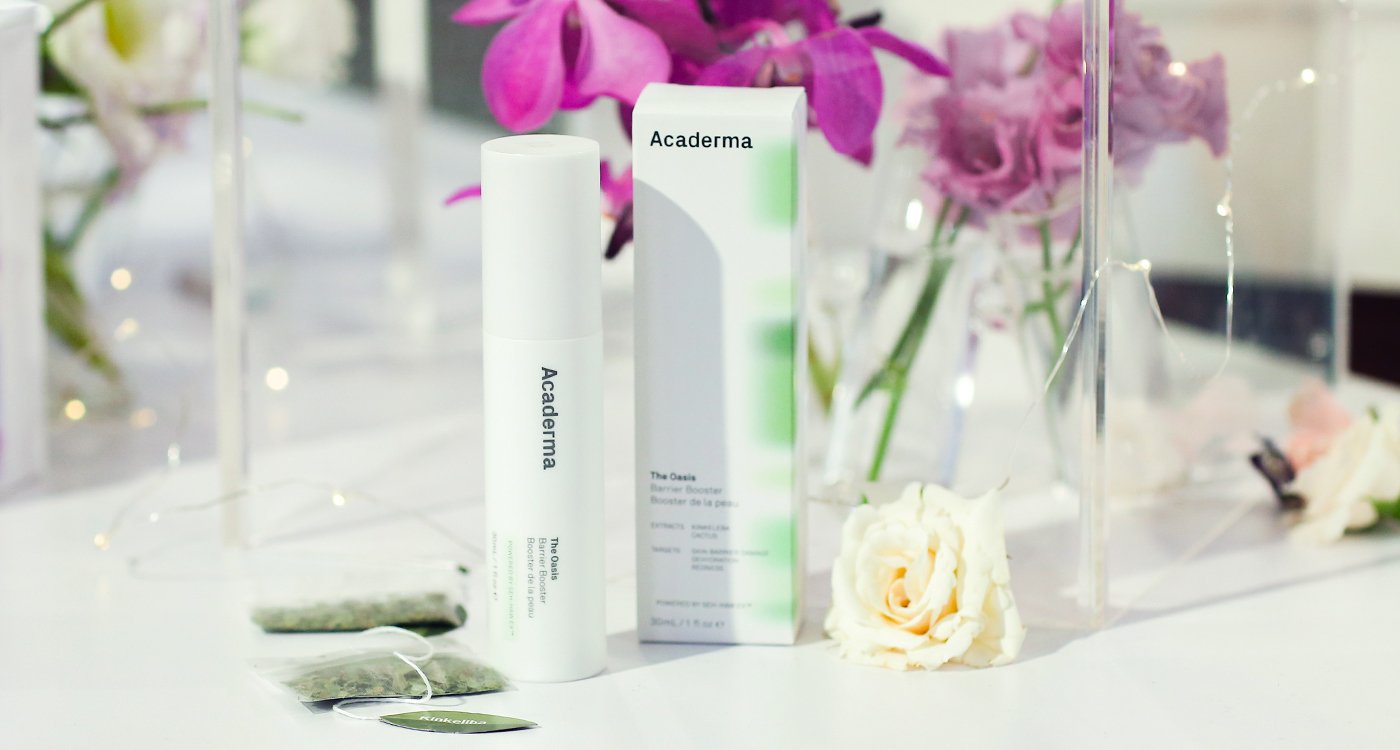 Acaderma: Prestige facial care brand Acaderma is built on over ten years of skin research by its CEO and co-founder Shuting Hu, who holds a doctorate in biological science. About the Acaderma's bookish branding, she says, "My PhD study topic relates to skin science, and our research team discovered a series of novel and potent actives from natural sources. However, our projects concluded after we published scientific papers, and it's a pity that all discoveries were buried in a digital archive of scientific papers. I'm hoping to bring those novel and better actives we discovered in academia to the beauty industry." Hu adds that she calls Acaderma's customers "skintellectuals," science-savvy, mindful consumers passionate not only about clean beauty, but also transparency and efficacy. Acaderma's five-product line is currently available on www.acaderma.com and Amazon, and at select dermatology clinics. Its prices run from $68 for the bestselling Oasis Barrier Booster serum, the first skincare product to contain SeH-Haw EXÔ, a healing concentrate derived from kinkeliba, a plant Hu discovered in the Sahara that's traditionally used to brew herbal tea, to $120 for the Lunar Glow Illuminate Serum.
Higher Education Skincare: When Deborah Nash's two daughters entered college, the former spa owner couldn't help but notice the lack of skincare options in campus bookstores and stores in college towns dedicated to a younger demographic dealing with various skin woes. Upon further research, Nash discovered a massive void in the market for high-quality, affordable, easy-to-use, clean and cruelty-free skincare that the college-age population could use to transform their stressed-out skin, and Higher Education Skincare was born. Higher Education VP of sales and marketing Deborah Tomes, says, "Our market research showed that this age group is inquisitive and has an appetite to learn. We are an education-centric brand, teaching young people about the importance of self-care and skincare. Our motto is, 'It's time to teach your skin.'" Higher Education products have university-centric names like Easy A Gentle Resurfacing Pads, Cheat Sheet Cleansing Wipes and MBA Retinol Bight Serum. The brand's most expensive product at $38. Bestsellers include Cram Session Vitamin-Infused Hydrating Lotion, Double Major Moisture Relief Gel and Rush Clear Complexion Wipes with 2% salicylic acid.
Good Science Beauty: Launched October 2018  by drug delivery and silicon technologies expert Suzanne Saffie-Siebert, Good Science maintains science is a force for good. "We celebrate science but don't want to baffle customers with too much technical jargon," explains COO Mikael Svensson. "We're dedicated to demystifying and always on the side of the customer. We're straight-talking." Svensson calls the brand's visual look and feel, a gender-neutral blend of monotone backgrounds countered by flashes of bright color and product names that evoke the periodic table of elements, "clinical chic." Svensson says, "We stand out from mainstream brands through our confident simplicity." The brand's bestsellers include 001-Pu Purifying Face Cream for blemish-prone skin aggravated by city living and 003-Hy Hydrating Face Cream formulated with hyaluronic acid delivered by the brand's patented ingredient carrier technology Good Silicon+ to boost skin moisture and the lipid layer. Initially only available on the brand's e-commerce site, Good Science has recently expanded into brick-and-mortar through partnerships with Urban Outfitters and Neighborhood Goods, the retail concept bringing direct-to-consumer brands to physical environments.
5. Rampant Hormone Products
With female founders igniting indie beauty, it's no surprise that products tailored to the intricacies of women's bodies are shaking up the sector. Their brands are tackling the tricky endocrine system fueling sexual functions, menstruation, emotions and more with internal and external solutions.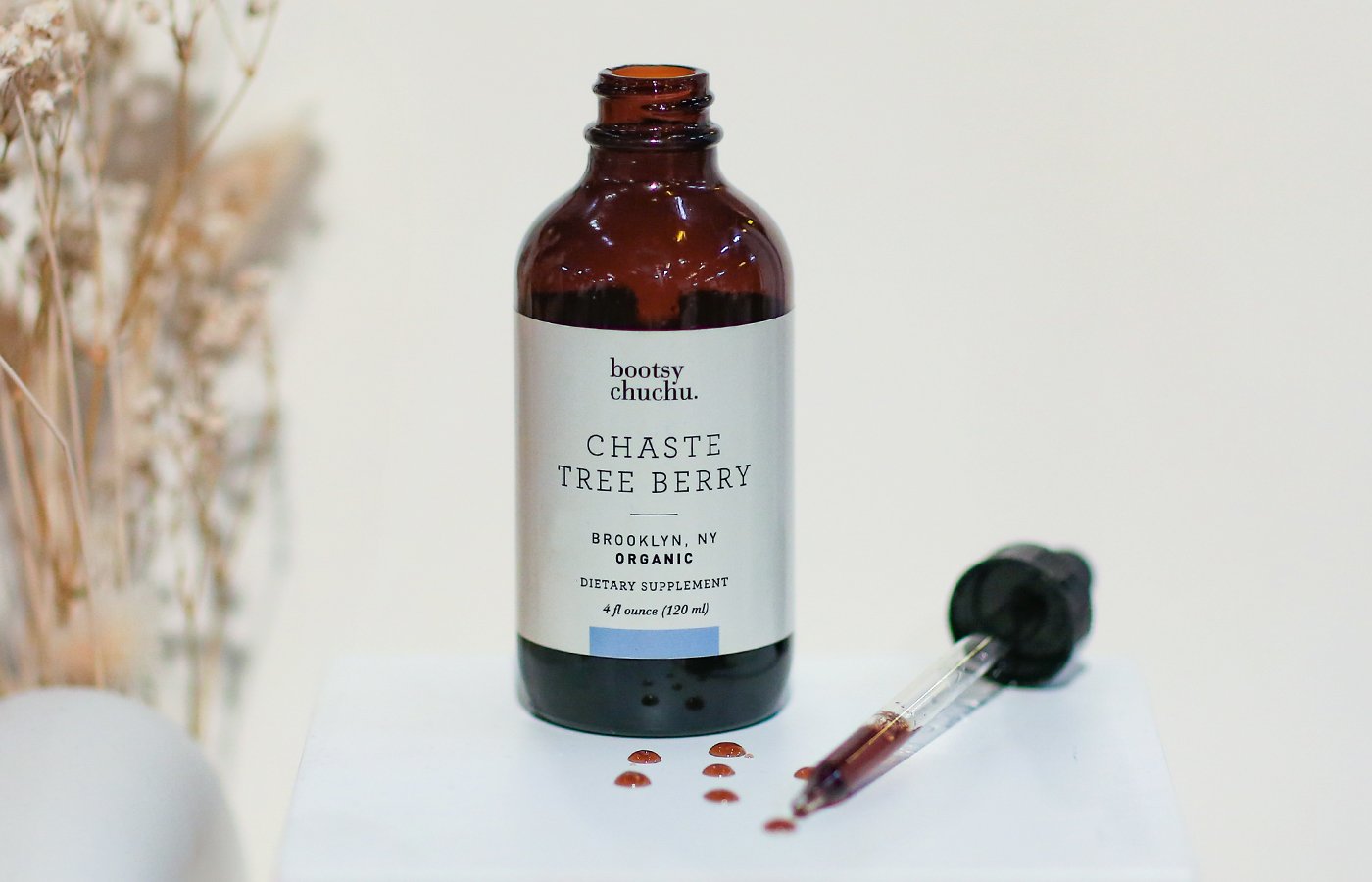 Bootsy Health: Siena Dixon didn't want to resort to the pill to ameliorate her chronic period pain, PMS and erratic menstrual cycles. Instead, she turned to nature for alternatives to the oral contraceptive and launched the brand Bootsy Health two years ago as a resource for plant-based remedies fostering hormonal health. "During our exploratory phase, I discovered that 30% of women who take the pill take it for issues outside of contraception: pain, PMS, acne, irregularity, etc., so I knew there was a community of women just like me looking to support hormonal health naturally," says Dixon. Bootsy Health's $49.95 hero product, Hormone Balancing Elixir, is formulated with chaste tree berry, a Mediterranean herb shown to balance estrogen and progesterone levels. "The benefits of this natural plant arise by stimulating the pituitary gland, specifically the production of a hormone called luteinizing hormone," says Dixon. "This indirectly levels progesterone production, which helps to regulate hormonal fluctuations and help our bodies find equilibrium."
Winged: In a crowded CBD market, Winged distinguishes itself by focusing on women and, in particular, assisting women with managing their hormones. "CBD alone is very effective for hormonal support because CBD stimulates your endocannabinoid system, which is known as 'the master regulator.' It helps all your systems get into balance by activating different receptors in your brain," says Winged founder Jessica Mulligan. "The ECS is specifically impactful on balancing the endocrine system, where all the hormones come from. Our products aren't just CBD, though. We add other hormone-balancing nutrients. In every product, we have evening primrose [and our products] contain essential fatty acids such as GLA that support healthy female hormonal production levels as well as supporting the body's response to PMS and menopause." Launched in June, Winged's early bestsellers are $39.95 Happiness Soft Gels with 15 milligrams of CBD per serving and Balance Evening Primrose Oil with 10 milligrams of CBD per serving.
Knours: Most women have dealt with problematic skin resulting from hormonal fluctuations. Given the common period-related breakouts, it's a mystery why more beauty companies don't directly address hormonal cycles. Knours is filling the gap. Clean both in formulation and design, the brand launched last year offers about a dozen stockkeeping units, including the Age Defying Set, Period Bliss Set, Pregnancy Glow Set and The Starter Kit. Its bestseller is Double Duty Mist, a two-layered product with aloe vera water to soothe the skin, and jojoba oil and botanical extracts to moisturize it. Featuring an oil-to-foam format, the Your Only Cleanser is also a strong seller. Knours' prices range primarily from $12 to $48 for individual items. In its short stint on the market, the brand has rolled out to Riley Rose, Anthropologie, Urban Outfitters and Bloomingdale's, demonstrating that hormones are as potentially powerful at propelling store sales as they are at stirring PMS.
The Good Patch by La Mend: Officially launched in the third quarter of 2018, The Good Patch by La Mend has spread like a weed. Its $12 transdermal patches wrapped in bright packaging are now carried by the retailers Dillard's, Barneys New York, Anthropologie, Urban Outfitters, Dermstore and Paper Source. The brand's latest release is a CBD-infused patch for tampering hot flashes. "We previously had the period patch, which is one of our bestselling patches. Many women were inquiring about a menopausal patch, so we created the hot flash just for them," says Summer Brock, who handles sales and business development for The Good Patch by La Mend. "It has black cohosh, CBD and menthol, and you put it on your abdomen for sustained relief."
6. Handling Hands With Care
Hands, it appears, are the new face. And there's good reason for their importance. Nothing gives away age more than the hands. With consumers loaded up with facial skincare, products at IBE NY transitioned to other extremities.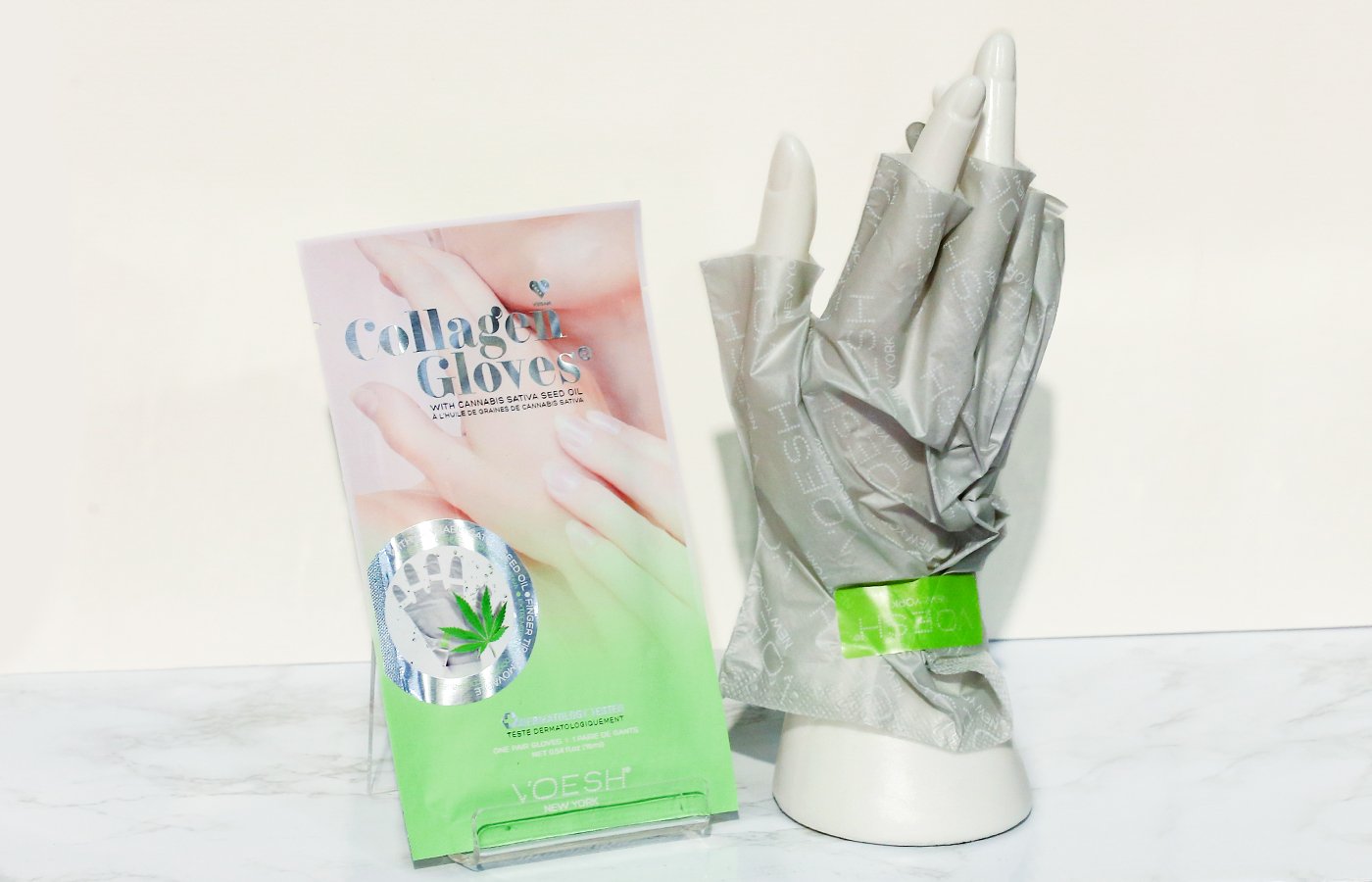 Voesh New York: Voesh New York's Collagen Gloves hit upon three buzzy beauty trends: hand care, collagen and hemp. The gloves are infused with hemp-derived cannabis sativa seed oil to deliver a dose of moisture and help restore youthfulness. The hemp seed oil is teamed with natural extracts for a signature scent to cultivate a relaxing experience. Consumers hoping to replicate the experience for their feet are in luck because Voesh New York also has a foot version of the Collagen Gloves called Collagen Socks.
Camille Obadia: Asthetician Camille Obadia was on the IBE show floor personally providing hand treatments using her namesake brand's new O2 Oxygenation Beauty Kit for Hands, a three-product collection consisting of a peel mask, serum and cream retailing for $99.50. The collection is designed to offer the experience provided at Obadia's New York clinic, Beauty Oblige, at home. Key ingredients include kombucha, fruit acids, hyaluronic acid, aloe vera and sunflower oil.
SpaRitual: To encourage graceful aging, SpaRitual founder Shel Pink recommends "a renewing slow beauty self-care practice for the hands, aka a hand facial. This simple three-step process not only renews the look and feel of the hand, the multisensory experience elevates the mood and helps alleviate symptoms of stress and anxiety as well, a much-needed and appreciated benefit in these trying times." SpaRitual's hand ritual refines and repairs the skin to slow signs of aging. The products featured in it include Geranium Cedarwood Body Polish, Citrus Cardamom Hand Serum and Citrus Cardamom Hand Salve.
7. Food-Inspired Beauty Is On The Menu
Cuisine-inspired beauty was on the front burner at IBE NY as brands fused new foods and superfoods into formulas. The trend comes as the wellness movement has made the link between wholesome foods and beauty results.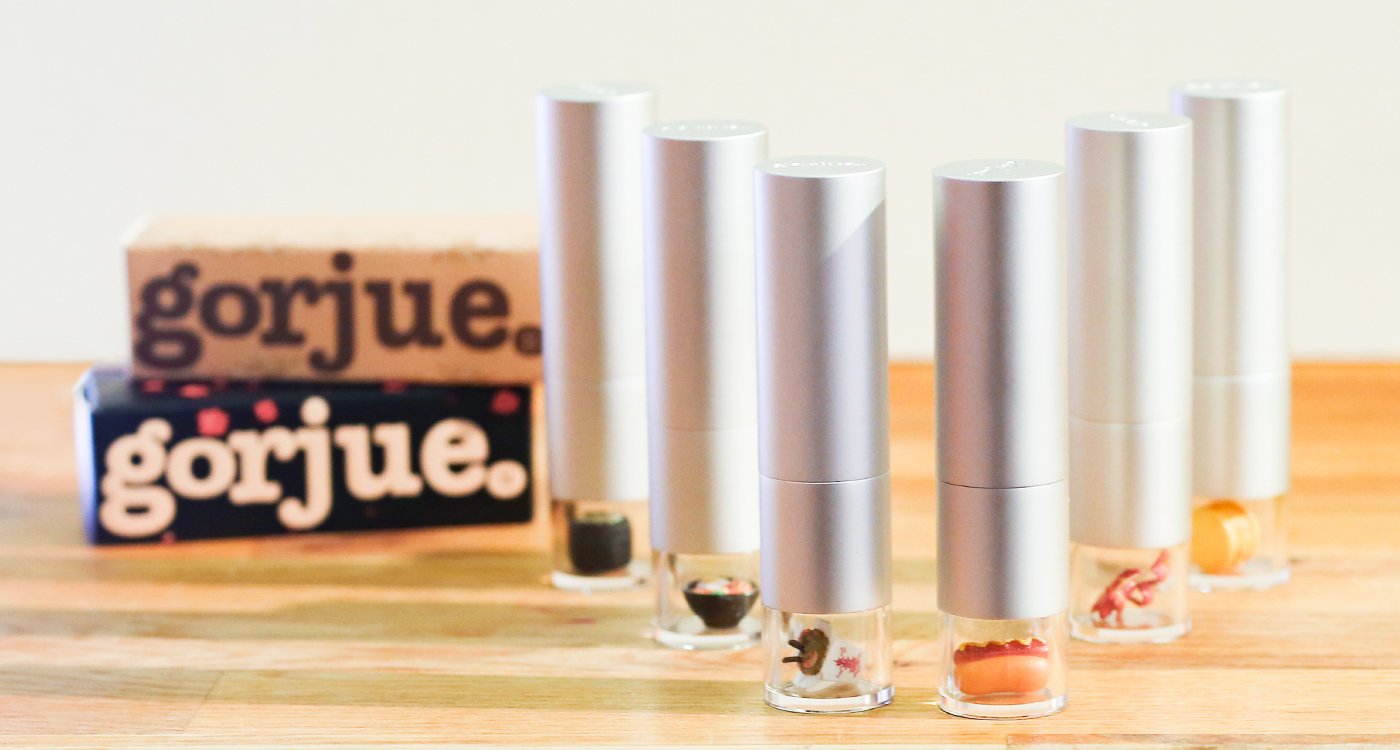 Byroe: Amy Roe conceived of the concept for Byroe while completing her MBA at Columbia University. Subscribing to the notion that a well-balanced diet is conducive to skin health, Roe pinpointed healthy salad ingredients for her debut line. Each of her brand's five initial products priced from $72 to $150 correlate to salad: Rice Cleansing Sorbet, Bitter Green Essence Toner, which has 33 green vegetable extracts, Tomato Serum, Bell Pepper Serum and Salmon Cream with salmon and caviar. Byroe launched online last month, and Roe is eyeing store distribution. The goal is for consumers to eat it up—not literally.
Gorjue: The idea for Gorjue came to founder Maesa Koeber when she and her daughter were watching a makeup tutorial and noticed the lipstick shade used matched the hue of a hotdog. That realization blossomed into a lipstick line with colors mimicking sushi, California hamburgers, New York hotdogs and Georgia fried chicken. Next up on the menu are shades named Taco Tuesdays, New Jersey Pancakes, Cheese Pizza, Eggroll, Fakin Bacon, Shrimp Fried Rice and Send Noods.
Elina Skin: Eating healthier and exercising alleviated Elina Skin co-founder Elina Hsueh's stomach ulcers. When it came to skincare, though, she couldn't find a sheet mask that had formulas suiting her clean lifestyle that looked good on her bathroom counter. Along with her boyfriend, she set out on a mission to change the sheet mask landscape. "I wanted to create a brand inspired by healthy foods and drinks because they were a huge part of my clean-living journey," says Hsueh. "Raw juices were one of my favorite drinks because they were not only healthy, but also tasted amazing, and I wanted to convey that message into skincare." Elina Skin is debuting with six raw juice masks, including Deep Detox Pore Control Raw Juice Mask and Green Reset Anti Aging Raw Juice Mask, and plans for more skincare products in 2020.
Dr Botanicals: British brand Dr Botanicals, now available in the U.S., offers a buffet of clean skincare. Some of its bestsellers are loaded with Madagascan coconut and Japanese orange. Its most popular product is The Moroccan Rose Superfood Facial Oil, and over 500,000 units of it have been sold. At IBE NY, Dr Botanicals showcased its Apothecary Collection focused on superfoods. The collection includes a body oil with avocado, and moisturizers centered on artichoke and turmeric. Dr Botanicals has branched into skincare with artichoke because the prickly vegetable is rich in antioxidants and vitamin C. To call out the superfoods in its products, the brand specifies them by name on its packaging. Its products are mostly priced from $19 to almost $156.
8. All In The Family
Most IBE NY brands are passion projects of first-time entrepreneurs creating what they believed the market wasn't providing. If a company is lucky enough to survive several decades in business, it's often successful enough to get acquired by one of the beauty behemoths, ending its independence. At last month's New York show, however, a handful of international indie brands looking to make their marks in the U.S. arrived stateside with 40-plus years of rich family history.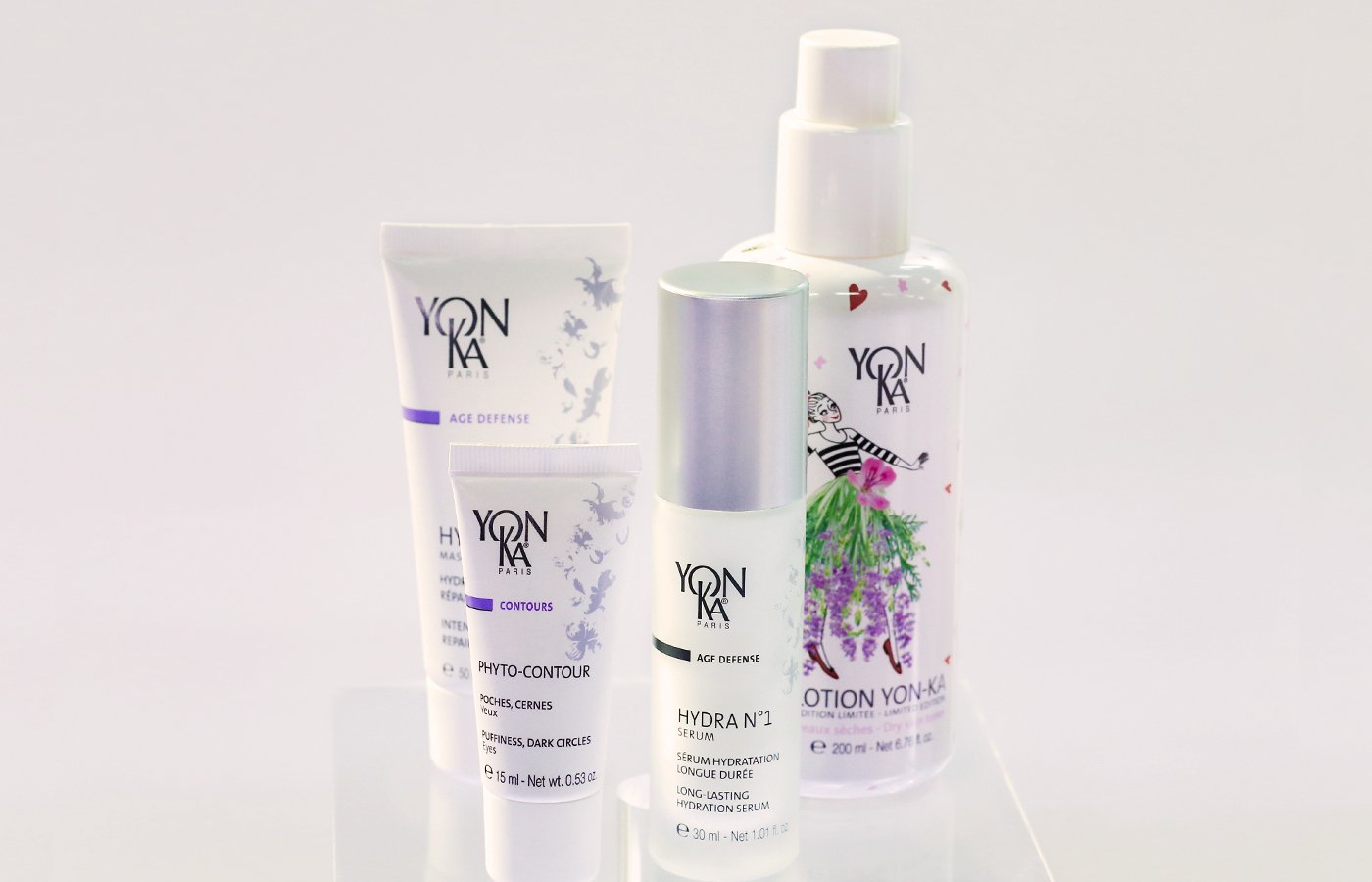 Otaci Herbal Cosmetics: Pharmacist Niyazi Kurtsan launched 65-year-old rose water specialist Otaci in Instanbul. Today, the company is run by Kurstan's granddaughter, Duygu Kurtcebe, also a pharmacist. "My grandfather put great value on women empowerment, making it one of the core values of Otaci," says Kurtcebe. "After his passing, he left his legacy to three women: his wife and two daughters, all of whom are pharmacists. We are proudly not only 100% family-owned, but also 99% female-owned." Otaci's rose water, now 49-years-old, has evolved into a collection of seven skincare and personal care products built around high-quality, single-sourced rose water. "Our rose water is sourced from a single supplier from the rose capital of the world, Isparta in Turkey," notes Kurtcebe. "The small village supplies 60% of the world's rose water, making it the largest supplier in the world." Kurtcebe adds  Otaci's supplier is a family-run business, too, established in 1958. She brought Otaci's rose water range to IBE NY in pursuit of retail partnerships with grocers like Whole Foods and clean beauty retailers like Credo. What Kurstan started in his small pharmacy in 1955 today encompasses more than just Otaci. Family-owned and operated Kurstan Inc. is the parent company for three companies: Kurtsan Pharma, Kurtsan Medical and Otaci Herbal Cosmetics. It employs over 300 people.
Royer Cosmetique: While Royer Cosmetique's line of snail slime skincare was launched in 2014, the Royer family's history with snails goes back decades. The business started when Jean-Paul and Joelle Royer founded a snail farm 30 years ago in France. "A snail farm was not a common business 30 years ago, or today," says Nicolas Weinmann, Royer Cosmetique's export manager. "Jean Paul and Joelle were pioneers in the field. They invented and developed snail reproduction and breeding methods." Two of the Royers' four children, Sebastien and Oliver, entered the family company. Working with snails for so long, they believed snail slime had skin benefits. Through research, they discovered snail slime was an ancient remedy prized for its antioxidative, regenerating, restorative and healing properties. The brothers created Royer Cosmetique with a range of skincare products based on snail slime. They developed a machine to collect the slime in sufficient quantities with cruelty-free protocols. The process is certified by Ecocert. Royer Cosmetique products were first sold in French pharmacies and organic stores. Today, it's available in over 800 outlets in France and 13 other countries around the world.
Yon-ka: Any avid spa goer of a certain age will be familiar with premium skincare brand Yon-ka. Its expansive range of beauty and wellness products, from face serums to slimming body oils to self-tanners, can be found in more than 5,000 day and resort spas in 56 countries worldwide. "Yon-ka was founded in 1954 by a trio of visionaries and non-conformists," shares Katherine Tomasso, national director of education. "Charles, Ernst and Cecile Multaler were motivated by the energies of the plant world and specifically drawn to solar-charged essential oils grown in the Mediterranean. This was during the post-war industrial revolution, a time when natural remedies were being shunned for synthetic raw materials, especially in the health and beauty space." Some of Yon-ka's original products included skin healing concentrates, circulatory balms and soothing throat lozenges the Multalers tested on friends and family. Today, Yon-ka boasts seven ranges of facial products alone, with several products in each range. Since 1968, Ernst and Cecile's two daughters, Francoise Multaler, a biochemist, and Catherine Multaler, an aesthetician, have been at the helm of Argenteuil, France-headquartered Yon-ka Paris International as COO and general manager, respectively.
9. Different Deodorant Formats
The aluminum-free deodorant category isn't stinking up the personal care industry. It is forecast to steam ahead at a compound annual growth rate of 10% over the next decade, making it one of the hottest segments in the beauty industry. Amid the boom of pit product sales comes an array of natural deodorant options going beyond the basic stick.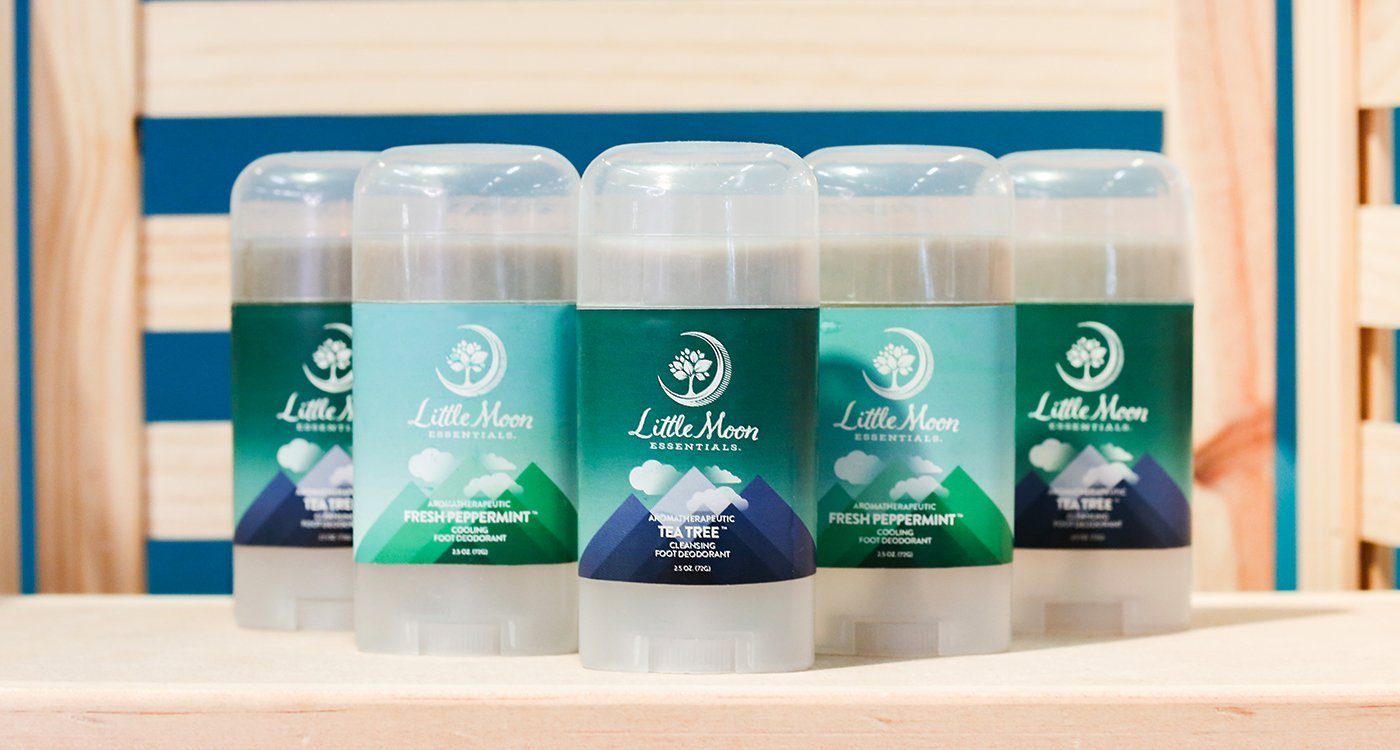 Whish: When Aimee Werner's son declared at 9 years old that he wanted to wear deodorant, the founder of pioneering natural beauty brand Whish wasn't going to let him smear synthetic chemicals on his armpits. However, she knew he—and, more broadly, consumers—wouldn't stand for deodorant that didn't work. Werner designed an aluminum-free formula to neutralize odor with saccharomyces ferment and witch hazel extract while soothing the skin with organic licorice, calendula and chamomile. The formula has a hair-growth inhibitor to boot in chaparral extract. To stick in her son's backpack, Werner put the deodorant in a wipe format Whish calls a "swipe." The brand sells a 30-pack of the swipes for $22. In response to customer requests, it added a gel version of the deodorant to its assortment for $18. "Ours is a completely clear—no white residue—quick-drying formula in an airless dispenser," says Werner. "We do feel that our formulations do everything that people are looking for in a natural deodorant."
Little Moon Essentials: Pits aren't the only people parts that tend to reek. Feet can be downright putrid. If yours are odor-prone, Little Moon Essentials has released the perfect product. Its new Foot Deodorant is available for $14.95 in cooling fresh peppermint and anti-bacterial tea tree varieties. Little Moon Essentials COO Ceceil Mendal explains the foot deodorant was created after customers asked if the brand's popular foot soaks and lotions could help with odor protection. She says, "Once we started realizing this was a problem that customers didn't really have a solution for, we decided to extend our foot line to include foot deodorants."
Coconut Matter: Before Diane van Zwanenberg launched Coconut Matter five years ago, she didn't use deodorant. She's just not that stinky, but she's an avid environmentalist. Driven to prevent everyday personal care goods from flooding the oceans, van Zwanenberg decided to make an eco-friendly deodorant and spent two years tweaking Coconut Matter's natural odor buster Mood. The $16 deodorant is packaged in a plastic-free and hand-rolled biodegradable cardboard push-up cylinder lined with wax paper, glides on smooth, and contains the ingredients arrowroot powder, virgin coconut oil, elderberry fruit extract, tocopherol, lauric acid, magnesium hydroxide, triethy citrate and zinc ricinoleate. Mood comes in three scented versions to stimulate the users' desired emotional state plus a fragrance-free variety. The scent Spring with geranium, lavender and lime provides a mental boost; Hero with peppermint, eucalyptus and rosemary enhances concentration; and the calming Zen has cedarwood, bergamot and vetiver. Mood kept plenty of IBE NY attendees fresh through two days working in the trade-show trenches.
Noniko: After a decade of trying disappointing natural deodorants, Kerri Leslie and Sephra Regan started Noniko in 2015 with the first stench-fighting formula that they found to be effective. The brand's deodorant has coconut oil, beeswax, arrowroot powder and baking soda. Priced at $14.99, it's available in bergamot grapefruit, lavender mint and lavender ylang scents. Noniko also sells a sensitive version of its deodorant in fragrance-free and mandarin options for consumers who don't tolerate baking soda. "We are so confident in our product's effectiveness that we offer a money-back guarantee so that our customers don't have to waste another dime on a natural deodorant that doesn't perform," says Leslie. In 2016, Noniko began exploring plastic-free packaging and has switched products to glass containers with the exception of its deodorants. The brand has finally landed on an alternative without plastic that works for its deodorant, and it's a refillable aluminum tube. It's kicked off pre-orders for the refillable deodorant, and the zero-waste item is headed to retailers soon.
10. Crossing Beauty Categories
Buoyed by consumer demand, indie brands are boldly going beyond their roots. While it can be difficult to parlay expertise in one beauty segment to another, exhibitors at IBE NY proved they're confident about expanding their product portfolios as an avenue to secure more square footage at physical stores and rev up transactions online.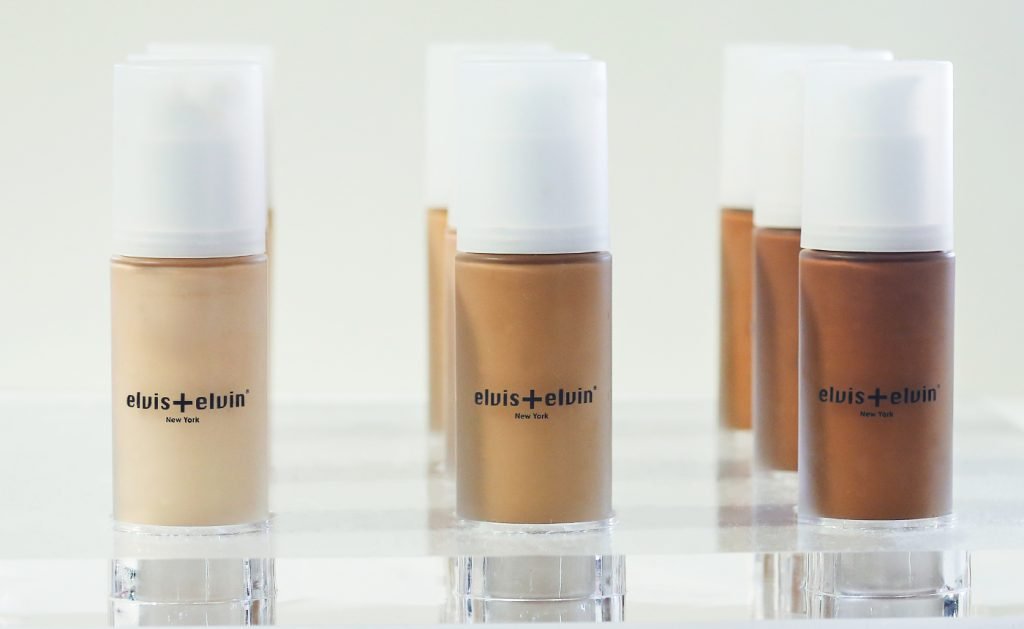 Elvis + Elvin: Elvis + Elvin, a brand created by New York aesthetician and herbal medicine expert Victoria Leung after noticing most skincare products irritated her sons Elvis and Elvin, is branching into makeup. Adhering to its heritage in skin solutions, the foundation isn't just basic makeup. The Floral Brightening Anti-Pollution Foundation does double duty by combating the effects of the environment on skin.
Sway: Sway started with all-natural deodorant and extended into related underarm odor solutions with the addition of its Underarm Detox Mask. Now, founder Rebecca So has her sights on skincare. "I've always wanted to get my hands on clean skincare products that have the efficacy I need. I realize pure oils and flowers are not getting rid of my wrinkles," says So. Her realization led to Sway's newest launch of 100% clean, vegan, gluten-free, and cruelty-free skincare with ingredients including peptides, blue tansy, apple stem cells, CoQ10, sodium ascorbyl phosphate and hyaluronic acid.
Emilie Heathe: Emilie Heathe founder Emily Rudman always envisioned her brand breaking out beyond nail care. "I wanted to create what I called a luxury beauty lifestyle brand, one that started with beauty, but expanded into lifestyle and accessories categories," she says, identifying fashion legends such as Gucci, Dior, Chanel and Tom Ford as inspirations. Nail polishes and color cosmetics remain the priority, but Rudman is extending her assortment into apparel, skincare, haircare, fragrance, home and body care. "Our launch plans for new non-beauty products will be a mix artist collaborations, brand capsule collections and our own private label," details Rudman. "In the works we have other bags, accessories, T-shirts, and jewelry to launch this year and next year as well as an expanding catalog of beauty products, including lipstick, micellar water, lip scrub, eyebrow powder."
11. Amazon Ingredients
Amazon has changed the way consumers buy products and, in the beauty category, it's fired up the spotlight on ingredients to five-alarm status. Whether it's retinol or vitamin C, the e-commerce giant is responsible for proliferating products centered on key ingredients for supercharging skincare routines. Brands at IBE NY were chasing the next skincare compound destined for the top of Amazon's rankings.
Be Fancy: Launched in September 2017 with a single product, makeup remover So, So Coco, Be Fancy has expanded to five multipurpose products $17 or under containing ingredients such as coconut, aloe and vitamin E. "The price point and multiple uses of each product are a good fit for an Amazon marketplace where affordability and usefulness thrive," says founder Natalie Miscolta-Cameron. Be Fancy's new product, facial oil Avocado Dose, brings avocado oil and vegan squalene to the brand's ingredient mix. "I do see both being popular among Amazon consumers as squalane in particular is trending in higher price point products, however isn't as readily available in affordable skincare," says Miscolta-Cameron. Talking more generally about Amazon beauty shopping, she shares, "Terms people are searching have to do with the ease and simplicity of products. Instagram makes skincare look fun and luxurious, and that's great when it can be that way, but the reality is most people don't have a lot of extra money or time."
InstaNatural: Amazon hit InstaNatural's new skincare product Firming DMAE Collagen Serum pairs DMAE or dimethylethanolamine, an ingredient ingested to improve memory, with plant collagen, vitamin C and hyaluronic acid. Speaking specifically about DMAE, director of marketing Melissa Boerema says it's "an ingredient more well-known in the supplement space, but it has skin benefits as well. Mainly, DMAE is known for its lifting and firming properties to help target lines and wrinkles, and help support more even tone and texture in the skin." On Amazon, she adds, "Although DMAE is still budding in the skincare space, hero ingredients like vitamin C and hyaluronic acid continue to dominate keyword rankings for online shopping with no slowdown in sight." The collagen in InstaNatural's Firming DMAE Collagen Serum could be a boon for the brand as it has noticed the ingredient's upward trend online over the last year.
Azure: Hemp is happening on Amazon. Azure is attempting to rise above the hemp swarms on the digital platform with a plethora of products starring the ingredient, including Hemp & Hyaluronic Face Mask, Hemp Seed Sparking Oil Serum, Hemp & Aloe Nourishing Serum and Hemp & Rose Ultra Nourishing Face Mist. This year, the brand has seen charcoal searches diminish, according to Mendel Klar, director of e-commerce at TrendsFormers, an agency dedicated to growing emerging brands' retail and e-tail presence. In contrast, gold and hyaluronic acid remain formidable ingredient sales engines. Among Azure's products with those ingredients are 24K Gold Luxury Firming Sparkling Peel-Off Mask, 24K Gold & Retinol Under Eye Pads, 24K Gold Luxury Sparkling Oil Serum and Hyaluronic Acid & Retinol Anti-Aging Face Mask.
Herbal Dynamics: Herbal Dynamics co-founder Moe Kittaneh's entrepreneurial background is incredibly diverse (he's touched on sleep, sunless tanning and e-commerce businesses), and his skincare brand's assortment incorporates a diverse range of ingredients. Its bestsellers include Clean & Calm Cucumber Cooling Eye Cream, Rose Water Calming Face Toner and Youth Refresh Hydrating Strawberry Antioxidant Cleanser. Now, Herbal Dynamics is stretching into the tropical oil tamanu in a product particularly beneficial for acne-prone skin. Launched in 2017, the brand's offerings priced mainly from $10 to $30 have been encased in black-and-white containers, but it's moving away from them to showcase its colorful formulas. The update will amplify its storytelling on Amazon.
12. Big Money
Casting off fears of a looming recession, brands are raising product price tags well over the $100 mark. They're finding consumers are willing to dig deep into their pocketbooks, especially for products with vitamin C and targeted eye remedies.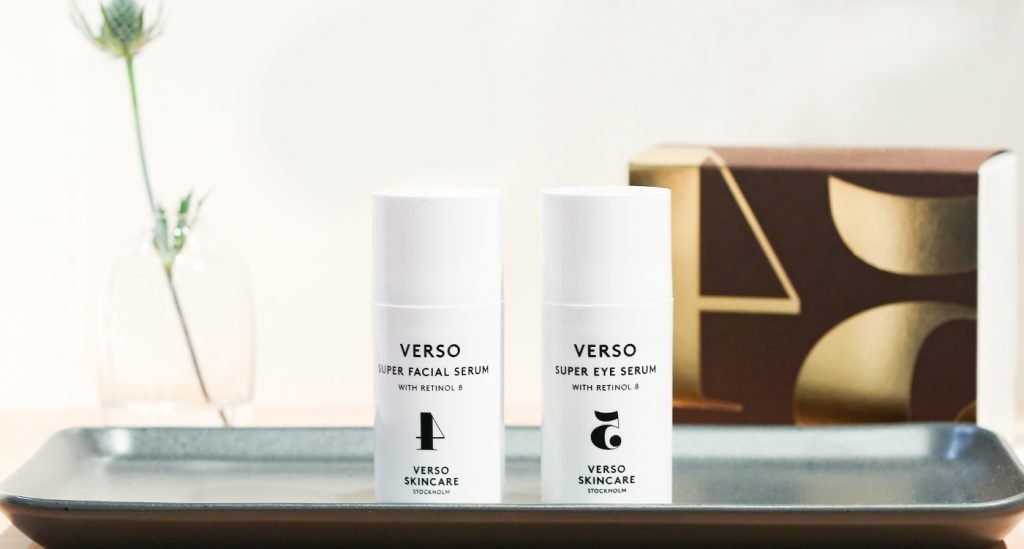 Anjali MD: Dermatologist Anjali Butani developed her line to replace lasers with topical skincare producs. Its enthusiasts are willing to shell out $149 for the brand's Dark Circle Eye System, $159 for the Dark Spot Corrector System and $230 for the Anti-aging Brightening System. Top sellers include the Anjali MD Rapid Brightening Serum ($99), the Dark Spot Eraser-Brightening Mask ($69) and Laser Eye Lift ($99).
Tracie Martyn: Tracie Martyn, the natural skincare line from the renowned New York facialist who gives the brand its name, is also stretching into the budget stratosphere with Firming Serum, a Hollywood celebrity favorite priced at $195 for a 1-oz. bottle. Eight potent antioxidants were chosen for its formula to work synergistically to protect skin from visible signs of aging.
Verso Skincare: Verso Skincare's utility-minded collection is numbered according to product use. Number 1 is for cleansing and Number 10 is for the hands. The core ingredient is a vitamin A derivative Verso calls retinal 8. One of the brand's hero items is the Verso Super Facial Serum priced at $130 for a 1-oz. size. Stockholm-based Verso is named for the word "reverse" in Swedish.