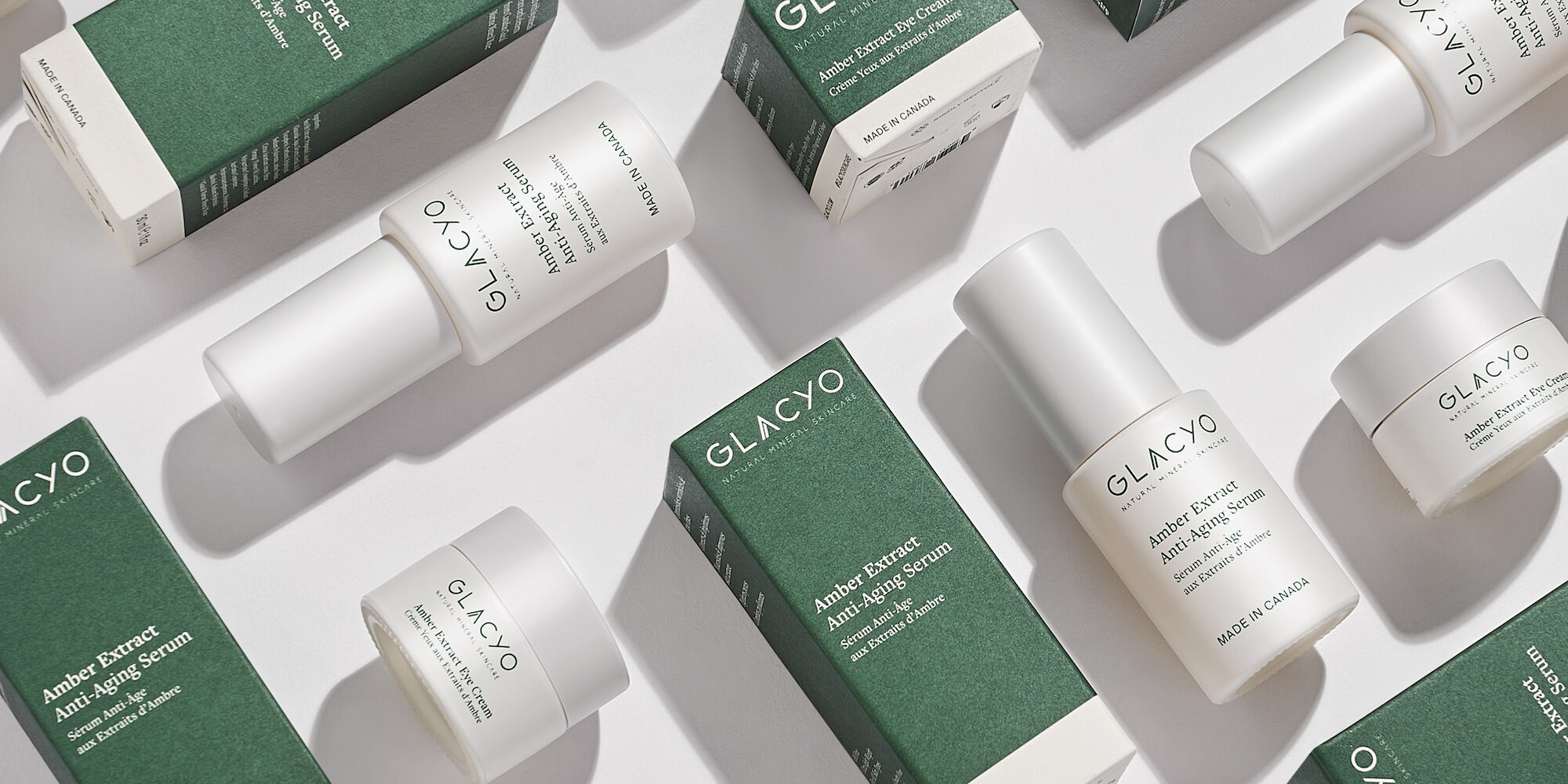 Six New Brands Spanning Cosmetics, Skincare, Haircare And Sexual Health
This brand roundup is a testament to the dizzying pace at which yesterday's innovations become today's table stakes. When Kegelbell: The Vagina Gym debuted at Indie Beauty Expo in 2019, a trade show put on by Beauty Independent's parent company Indie Beauty Media Group, many attendees hadn't even heard about the pelvic floor, let alone owned weights to strengthen it. Now, products for kegel exercises are increasingly becoming commonplace. Femme Flexor is one of several pelvic floor trainers that's become available at a range of retailers, from Goop to Planet Organic to Costco to Violet Grey. A few years ago, British trichologist Philip Kingsley was unique in extolling the benefits of scalp care, but you had to go to one of the company's scalp clinics to experience its innovative treatments. Now,
direct-to-consumer brands like Tamakurl have created attainable, plant-based scalp formulas that can be ordered with a few clicks in the comfort of their homes. The current market has made consumers want for almost nothing as founders churn out coveted products filling niche after niche. Here are six of-the-moment brands spanning several beauty categories that respond to and advance beauty and wellness trends such as sustainability, the ascendance of science and a less-is-more merchandise approach.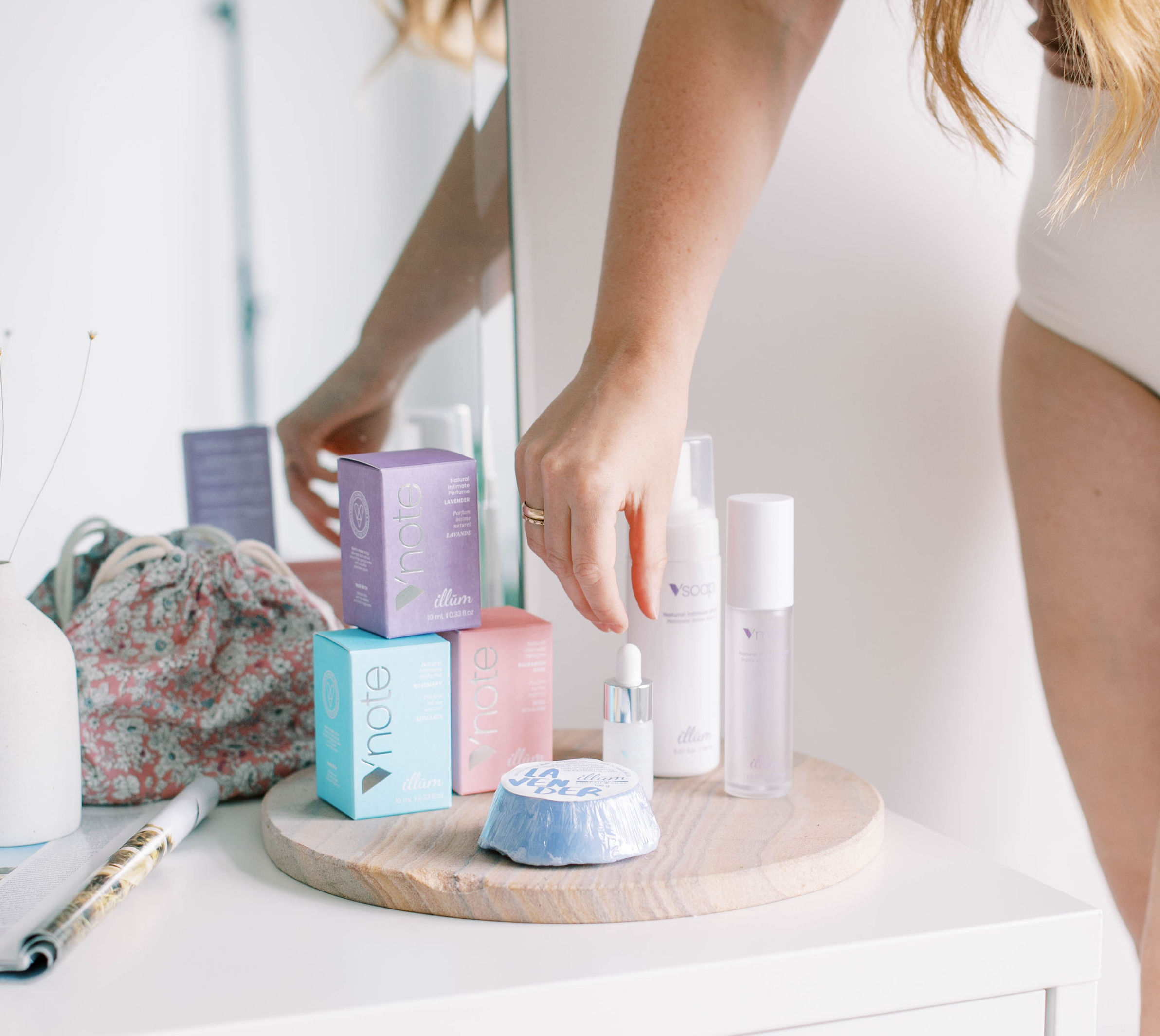 Illum: Eisa Lee was a Toronto-based distributor for a reusable cloth pad company for several years before launching her own brand Illum. "With all the limitations of being just a distributor, I couldn't change or create new products, so here I am with my own brand to really focus on the full vulvo-vaginal care aspect," she says. "Our goal is to break the stigma around periods and make intimate care part of mainstream beauty through natural and healthy products that I can confidently use and also have my daughters use in the future."
Illum launched in April with sustainable period care product priced from about $11 to $30, including bamboo and organic cotton cloth pads, and leakproof boyshort period underwear. In addition, the brand offers a range of clean vulva care products priced from $11.95 to $19.45. Lee sees Ulta Beauty and The Detox Market as ideal retail partners for Illum's Vcare Collection and Whole Foods for its reusable cloth pads.
Lee aims to make clean intimate and menstrual care part of the mainstream beauty industry. "The vulva is one of the most absorbent parts of the body, and it's a direct connection to the vagina," she says. "You wouldn't want any nasty toxic chemicals touching right there, all day long. That's why we believe clean period care is so important." Switching from disposable to reusable menstrual products is important, too. Lee details, "One person uses up to 16,000 pads or tampons in their lifetime. Many disposable pads have plastics and ingredients that won't break down for over 500 years."
Having to wash reusable menstrual care is a reason consumers are hesitant to buy it. The idea of washing out their blood can be daunting, although some see it as easy as doing their regular laundry. "We always try to educate our audience that period blood is not dirty and that it's just like any other blood in your body. In fact, by observing your period blood every time you wash your cloth pads, you are actually being more aware of your period cycle and health," says Lee. "The environment is suffering so much already due to many of the so-called convenient inventions and actions created by people. Let's now be more considerate and use more sustainable products to help the environment recover its health."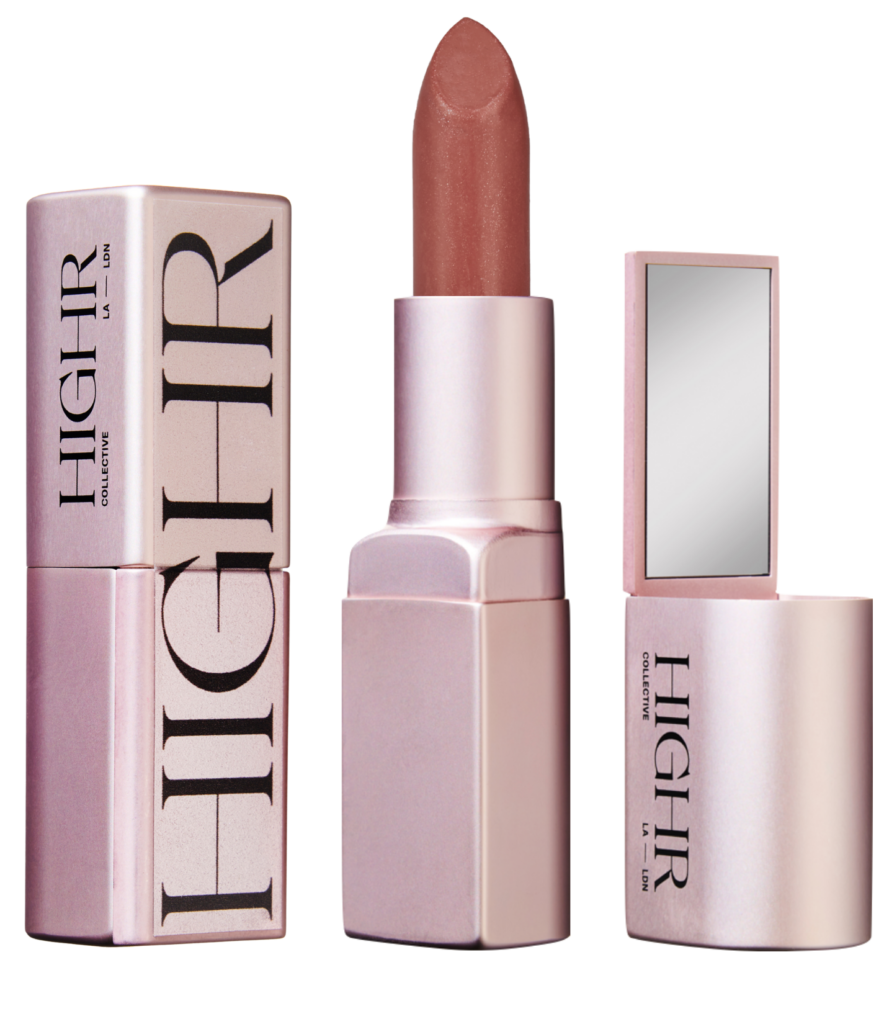 Highr Collective: Like much of the color cosmetics business, lip category sales suffered during the pandemic. It was in the thick of the global health crisis that former competitive figure skater and beauty industry veteran Molly Hart launched her clean prestige lipstick brand Highr Collective. "Launching in a pandemic was hard," she admits. "The lip category was down, and it was difficult to get recognition with retailers who had loads of stock they were trying to sell through." Highr Collective's lipstick is $28. 
Delta variant notwithstanding, the world is starting to open up again, and lipstick sales have seen a significant increase. Hart is confident Highr will enter retail later this year. She says, "Hopefully, we'll either have an exclusive partner or multiple tastemaker-type clean beauty boutiques to help drive more awareness of the brand."
At some point, Highr will expand beyond the lip category, but Hart sees more to be done for the pout. The founder believes that lip should be a customer's first foray into the clean beauty category and is dedicated to creating a lip product for everyone. She explains, "We are focused on expanding entry points into Highr by innovating additional lip products to launch later this year."
There are countless clean lip color options available, but Highr's deep commitment to sustainability and its striking packaging makes the brand stand out in a crowded market. Each lipstick contains a mirror in the tube packaging that can be disassembled for easy recycling. Hart conducted online surveys and IRL interviews to inform her brand's products. 
"I stood in the middle of Covent Garden in London and grabbed people as they were leaving the big beauty stores," she shares. "This was super important to me because, even though I had worked in beauty my whole career, there is also more to learn about your customer."
Highr has added to its launch collection with three universal nude shades introduced last month. Hart says, "Highr is the culmination of everything I learned about customers during my career of 15 years. I wanted to create a consciously clean, chic makeup range for the modern-day woman."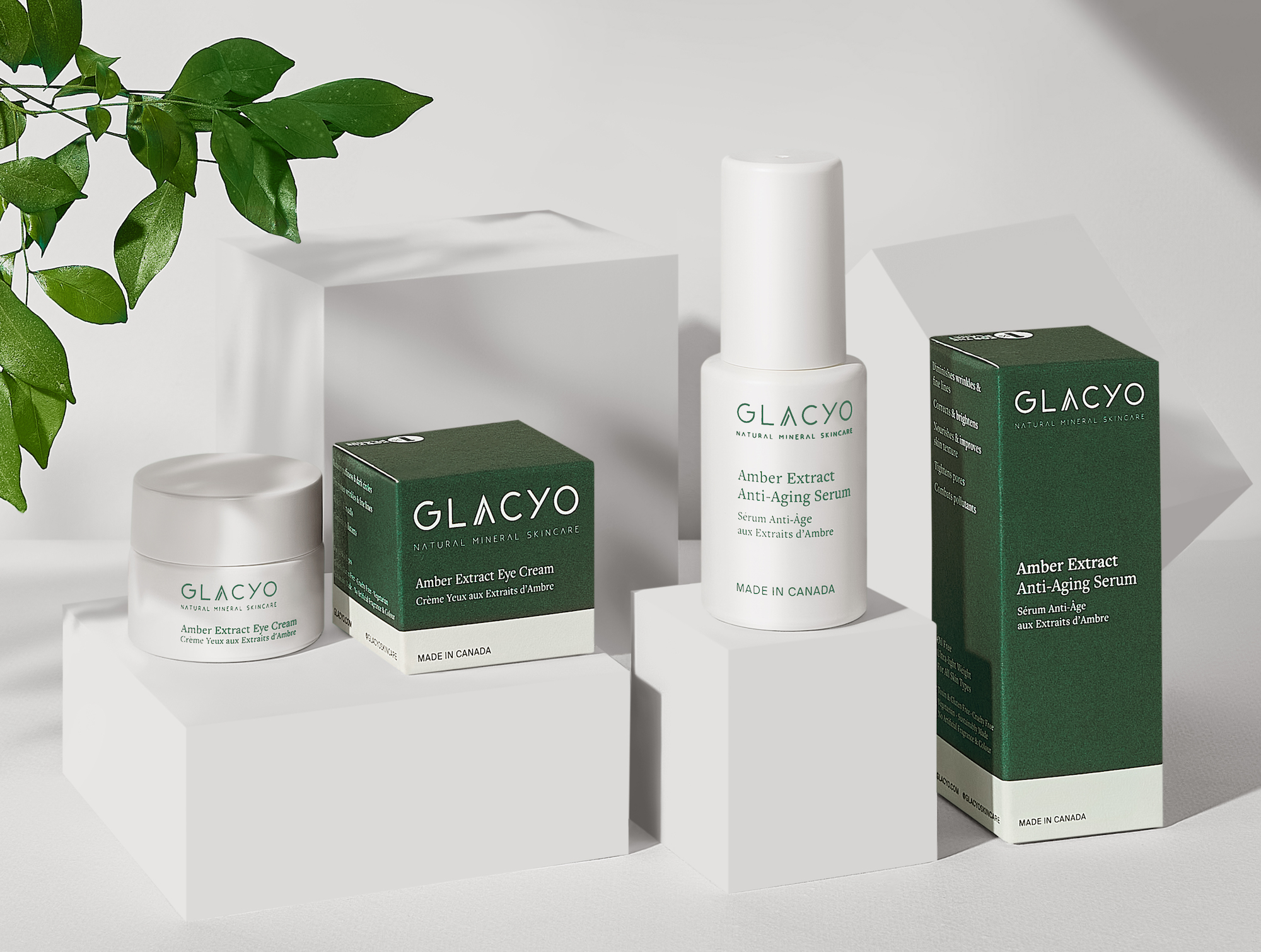 Glacyo: Luxury skincare line Glacyo is the most recent creation from the minds behind Angelic Luong and Nhat Nguyen, the minds behind Asian skincare brand Organicare. Luong, an influencer and former exclusive distributor for direct sales beauty company Oriflame in Vietnam, and Nhat Nguyen, an Oxford University-educated scientist and chemist, obsessively researched and tested the world's most bioactive natural ingredients and discovered glacial marine mineral water found in the Pacific Northwest Coast of Canada, the ingredient underpinning Glacyo. 
Glacyo is a Canadian-formulated skincare brand crossing genders and skin types that leverages the restorative properties of the mineral water. The brand debuted in February with two products and one tool: $146 Amber Extract Anti-Aging Serum, $100 Amber Extract Eye Cream and $226 Nephrite Jade Roller. It plans to launch five to six additional products in the next two years. "We have spent a lot of time for R&D to develop high-performing products that fit simple skincare routines and busy lifestyles," says Luong. "We hope to partner up with boutique spas and retailers in North America, but we're focused on DTC for now."
Though Luong and Nguyen aren't new to the beauty game, their previous experience couldn't prepare them for the difficulties of launching a brand during a global pandemic. Luong says, "The pandemic is a real challenge for us as all of our businesses back in Vietnam were negatively affected, but this is our dream, so we're trying our best to conquer the new competitive market." To focus fully on Glacyo's success, Luong, a single mom, moved her family to Canada. Nguyen, born in Vietnam, now lives in Pennsylvania where she works at Penn State University's biology department.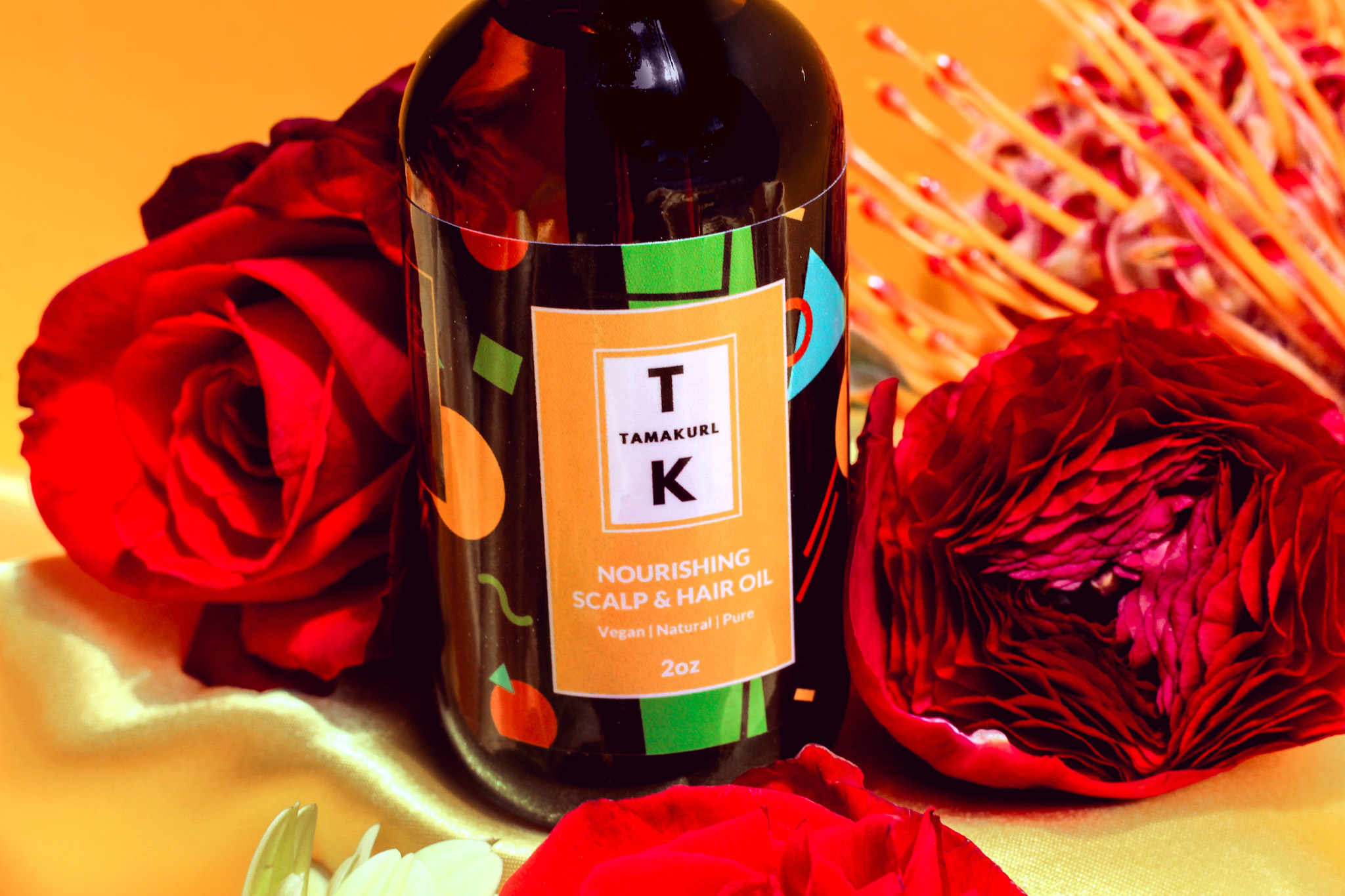 Tamakurl: The loss of a beloved grandparent can be a traumatic event. That was the case for Treasura Sowell. "Everything paused in my life, and I needed to be rebirthed, so I chopped off my hair," she recounts. She promptly regretted cutting her hair. "I didn't feel my confident self for years," says Sowell. "I would try to figure out different techniques to style my natural hair, but, in 2014, natural hair was still very new, and there wasn't much knowledge of what to do."
Sowell says she went "old school." She asked her grandmother for traditional remedies, and checked out books about herbs that could help her hair and scalp. "Our scalp needs to be pampered, so I began looking for healthy scalp and hair ingredients," she says. "I would always get asked what I was using on my hair and knew I needed to share it with my fellow naturalistas. Showing other women to embrace their true selves in all things is what keeps us going."
Sowell combined what she learned while working in a hair salon as a teenager with a knowledge of science, including what's behind hair porosity, she gained as a licensed pharmacy technician to develop Tamakurl. "Porosity is the ability of your hair to absorb water, products and moisture. Everyone has a different absorption rate, which is mostly genetic, but can be due to other factors," she explains. "High porosity hair has a high absorption rate because of its cuticles staying open. Product and water evaporates out of the hair just as fast as it enters. It is difficult for this hair to retain moisture. Low porosity hair has a low absorption rate because of its stubborn cuticles that stay closed. Product nor water can penetrate into the hair. It is difficult for this hair porosity to absorb moisture. Knowing your porosity will allow you to determine the best products to use." 
Tamakurl offers two products both priced at $39.90: Nourishing Scalp & Hair Oil and Scalp & Hair Enrichening Tea Rinse. They're designed to restore optimal scalp health and normal porosity to hair. Available on its site, the brand's $59.90 Deep Herbal Treatment Kit has the two products.
Sowell has big dreams for Tamakurl. She's interested in forging retail partnerships with the likes of Target, Nordstrom and Ulta Beauty. "I created TamaKurl for every woman that has ever struggled with their hair, has ever had scalp issues or lacked the confidence they held deep inside," the founder declares.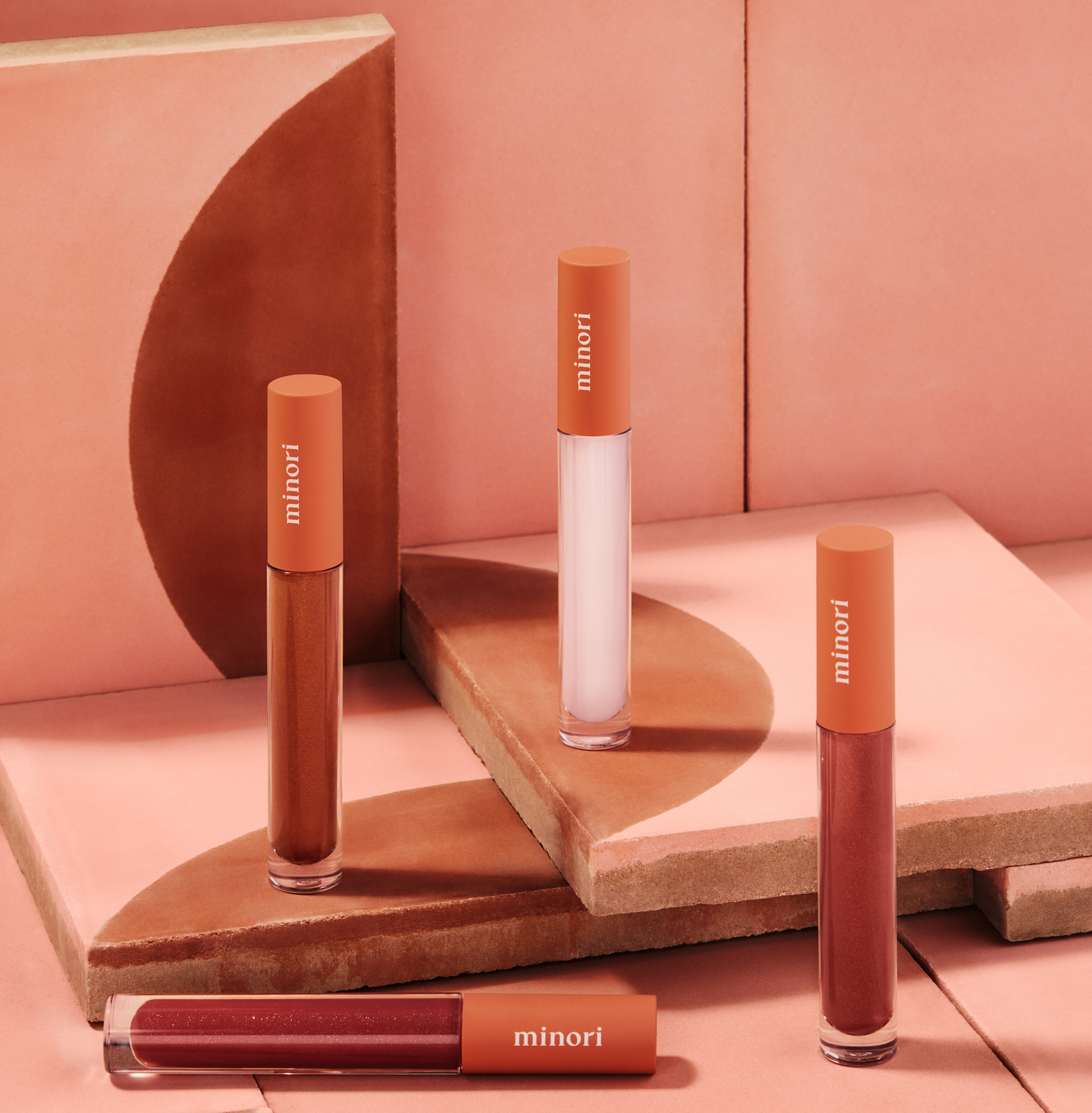 Minori Beauty: Minori Beauty, a clean color brand from Anastasia Bezrukova, a former merchandizing personalization manager at Ipsy, launched last month and has already secured shelf space at The Detox Market, which as a three-month exclusive. "I love retail," exclaims Bezrukova, who was also previously a buyer at Sears Canada and Well.ca. "I think it's such an important channel, especially for young indie beauty brands. We are very excited to launch with The Detox Market. It's been one of my favorite retailers ever since I started working in beauty. They really elevated the shopping and discovery experience for the indie beauty space." She adds, "Overall, we aim for DTC to be a key channel for us, but we are also looking to expand distribution points that elevate our brand and widen our audience base." 
Intended to encourage decluttering, Minori has debuted with a compact collection featuring $22 lip gloss in four shades, $32 cream blush in two shades and $32 cream highlighter in two shades. True to the brand's minimalist ideals, Bezrukova's goal is to cap the number of shades per product at no more than six. "Our guiding principle here is to take the approach of creating one core product per category," she says. For example, we will not be re-launching a 'new' slightly different formula of an already existing product. You won't see three different types of lip glosses in Minori's line up. We made the best possible gloss in the shades we consider to be the most flattering and universal."
The artwork adorning the brand's outer packaging features elegant and whimsical line drawings by Montreal-based designer Marie-Andrée Pelletier-Cyr. "I wanted the packaging to make the connection with minimalism in a creative way," says Bezrukova. "When Marie-Andrée and I first met, I told her that I used to paint and draw a lot as a teenager, mainly focusing on drawing figures and portraits. She decided to tie my personal love for portraiture and art to the minimalist ethos of the brand by creating these beautiful line art drawings. Marie-Andrée has designed packaging for many beautiful brands, but this was her first time working on a beauty project. I was excited to work with someone who would come at it with a very fresh set of eyes." 
Femme Flexor: Patent-pending pelvic floor strengthening tool Femme Flexor may be new on the scene, but its inventor Wanda Cotie has owned and operated Ontario sex shop Wicked Wanda's Adult Emporium for over two decades. The mother of two, who has dealt with incontinence for years, and developing Femme Flexor in an attempt to alleviate it. It's made of platinum-grade silicone and uses weightless elastic resistance to activate the pelvic floor muscles.
"Her experience in the adult industry provided her the opportunity to speak with customers, and she quickly recognized others were also struggling with incontinence due to a weakened pelvic floor," says Katie Fletcher, one of Cotie's grown-up children and Femme Flexor's community relations director. "Our mom has spent the past four years developing the Femme Flexor with the guidance of physiotherapist Silvia Saraiva, doctor Marc Engfield and the feedback of the pelvic care community in Canada as well as hundreds of people who have tried the prototype."