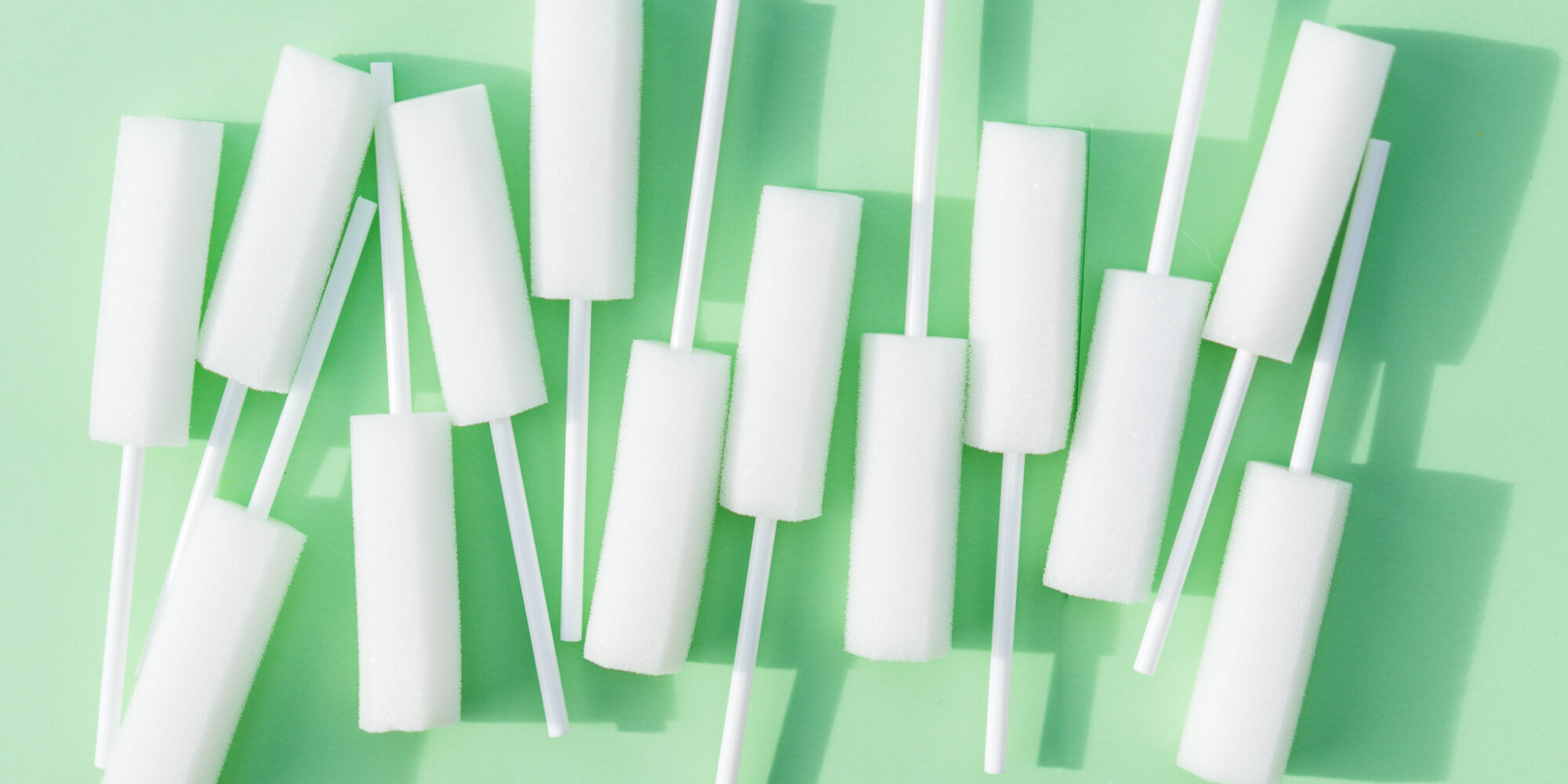 Five Sexual Wellness Products Buzzier Than A High-Powered Vibrator
As the number of coronavirus cases climbs in the United States, many aspects of quarantine are becoming semipermanent, at the very least. The prolonged shut-in situation is devastating news for countless industries impacted by business closures, but there are bright spots for sectors that have thrived amid the global health crisis so far. Sexual wellness is one sector that has showed remarkable stamina.

After the country locked down, sex-centered brands and retailers
 Bloomi, Foria and Unbound Babes reported to Beauty Independent that they were experiencing significant sales spikes.
Even before COVID-19 ravaged the world, the sexual wellness market was hot. According to
Research and Markets
,
it's expected to advance at a compound annual growth rate of 8.3% to reach $13.2 billion in U.S. sales by 2027. During the forced time indoors, sales of bedroom play mainstays like lube and vibrators are
up, but individuals and couples have also expanded their 
sexual repertoire.
In the recent Kinsey Institute survey "
Sex and Relationships in the Time of COVID-19
," 17% of participants revealed they've incorporated at least one new activity in their sex lives since the pandemic began. With people increasingly experimenting, we've rounded up five innovative sexual wellness products designed to make their partnered sex and solo play
enjoyable pandemic diversions.
1. Awkward Essentials
Serial entrepreneur Frances Tang, whose mission is to solve awkward hygiene problems, launched Dripstick by Awkward Essentials in 2019 to help with after-sex clean up. It is comprised of a medical-grade sponge on a stick that soaks up excess fluids. A pack of 10 is $10.
Dripstick has scored buy-in from the investor community. In mid-March, just as people around the country were loving up in their homes, the company closed an $800,000 seed round from Unorthodox Ventures, the venture capital firm helmed by Big Ass Fans founder Carey Smith.

"The majority of male investors seemed to understand the opportunity and how large the market was," says Tang. "Although I did have a fairly positive experience overall, it was not without some of the hiccups you could imagine. One male investor asked why women can't just use a tampon instead."

That guy aside, she's bullish on more institutional money flowing into the sex space. "It is a massive category and opportunity, and there are more and more funds that are willing to invest," says Tang. "Sexual wellness as a category overall is becoming more accepted. Target sells vibrators now!"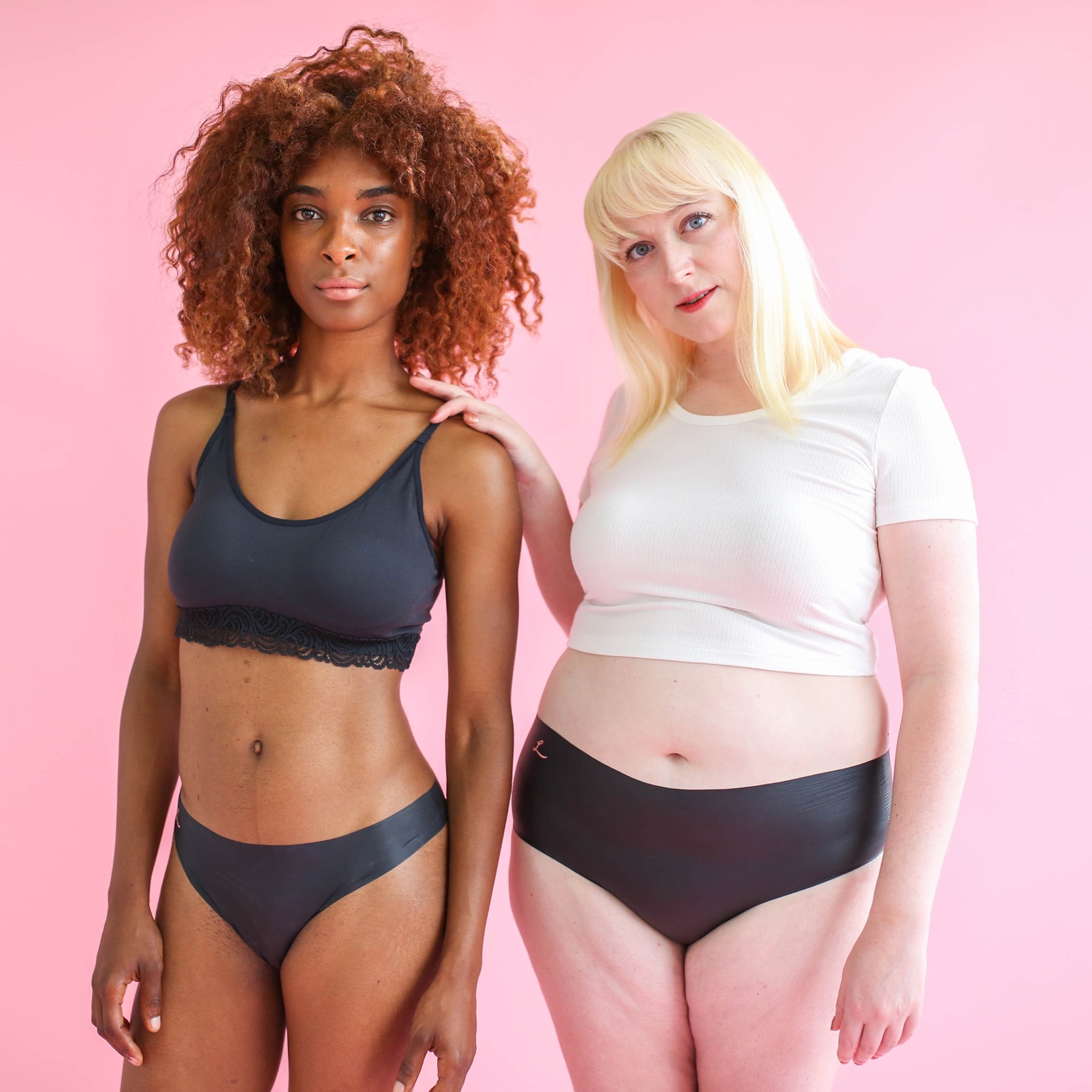 2. Lorals
Younger generations may never understand the often bewildering experience of using a dental dam for oral sex free of sexually-transmitted diseases. Thanks to Lorals, which stands for "love oral always," they definitely won't have to. Founded in 2018 by Los Angeles lawyer and entrepreneur Melanie Cristol, Lorals sells single-use natural latex panties made for pleasure and comfort during oral sex and rimming.
The undergarments, which come in both a boy short and bikini options, took Lorals' team of female designers three years to develop. A set of four panties is priced at $25 and available on Lorals' website. Currently, Lorals doesn't tout STD or sexually-transmitted infection prevention in its marketing. However, it's making moves to be able to do so.
The brand is seeking clearance from the Food and Drug Administration to promote its panties as dental-dam alternatives that protect against STD and STI spread. As part of the process to obtain clearance from the FDA, Cristol says the brand will implement testing similar to the testing condoms undergo to ensure Lorals' panties don't have microscopic holes that STDs and STIs can sneak through.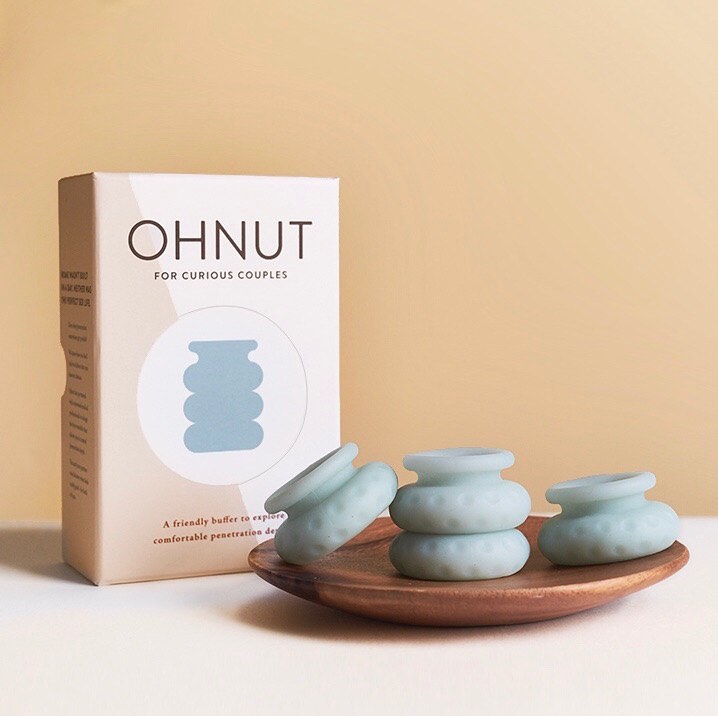 3. Ohnut
For people with vaginas, conditions such as vulvodynia, which is characterized by burning and rawness in the genital area, make sexual penetration incredibly painful. After over a decade of sex that hurt—and not in a good way, Emily Sauer partnered with sexual medicine clinicians and holistic health practitioners to create Ohnut.
The brand's wearable stretchy rings are made out of a body-safe, food-grade, antimicrobial polymer blend that links together to let users customize the depth of penetration by a penis or a toy. To get Ohnut off the ground, Saur amassed $60,072 on Kickstarter in 2018, besting her fundraising goal of $50,000. The design-forward product is sold in two colors, jade and aloe, and priced at $65 for a set of four.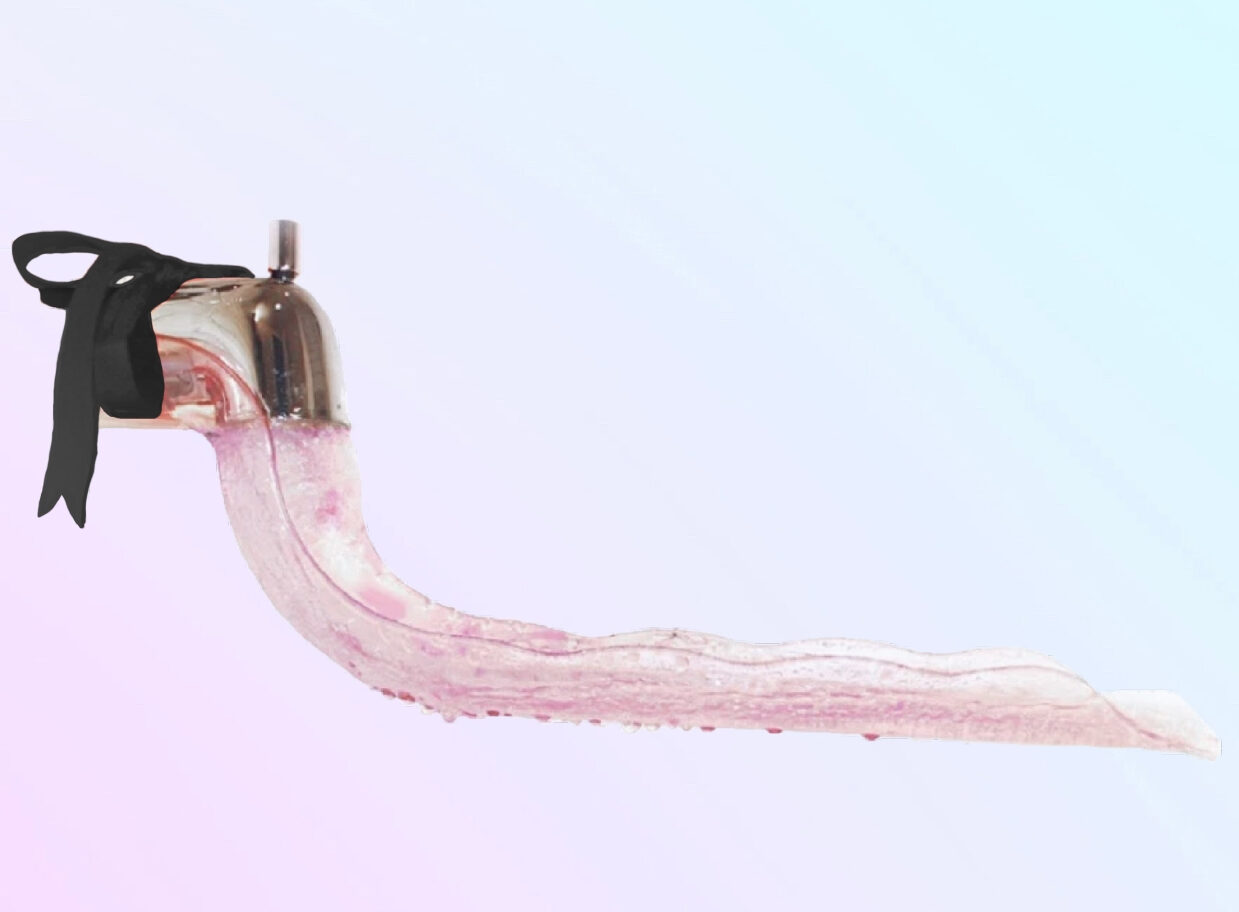 4. The WaterSlyde
In teen movies with a female protagonist, there will often be a scene featuring the heroine and her BFF giggling as they discuss sexual pleasure discovered in the bath or shower. Entrepreneur Maureen Pollack's life imitates such art; she had that experience at 15 years old.
"The faucet fell off my tub, and the water came shooting out and landed somewhere magical," she recounts. "Let's just say I took about four baths a day until my father fixed the faucet." After not finding a product to recreate her faucet pastime on the market, the intimacy coach developed The WaterSlyde Aquatic Stimulator.
The plastic slide attaches via a playful ribbon to the bathtub faucet to deliver water to the vulva for some splashy solo play. Pollack reports that sales during COVID have skyrocketed. "I guess women are viewing self-love as a necessity because it is," she says. "Who would have thought that some of the hot commodities [during a pandemic] would be toilet paper and pleasure products?"
The WaterSlyde retails for $35 and is carried at Pollack's sexual wellness e-commerce website Lovability along with pleasure stores like ShopSpectrum, SheVibe, Awakening and The Pleasure Parlor. Pollack adds an undisclosed large multinational retailer recently placed an order for The WaterSlyde.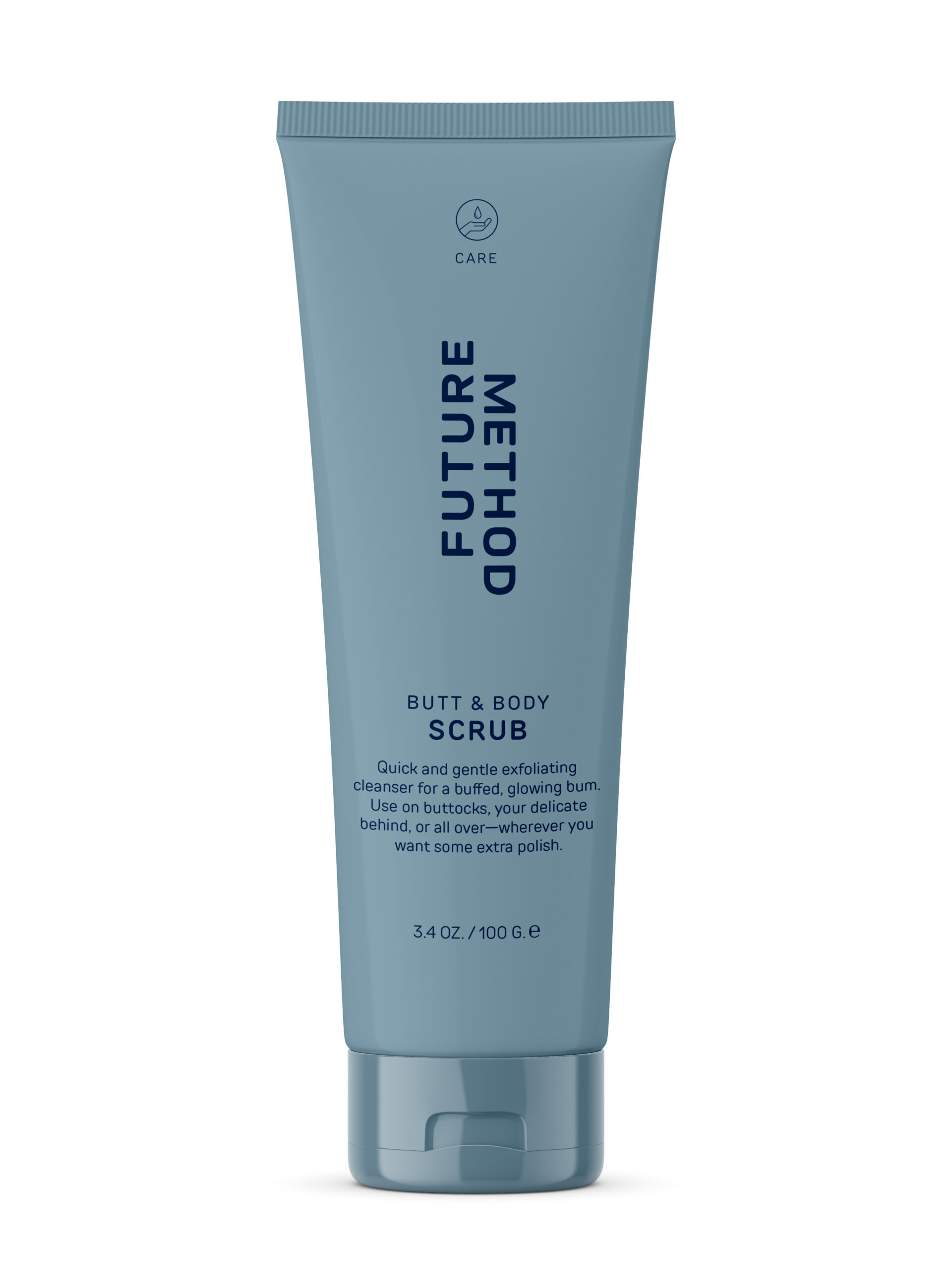 5. Future Method
Entrepreneurs in the sexual health space are frequently doctors, and that makes sense. The doctor's office might be only place many people feel comfortable divulging private intimacy issues. With insight into concerns that aren't openly discussed, physicians may be able to identify market white spaces invisible to others.
Evan Goldstein, founder of Bespoke Surgical and a surgeon who's provided care to the gay community throughout his career, introduced Future Method in 2017 to foster healthy, enjoyable sex through science-backed products, accessible education and open dialogue. The brand's first product was an isotonic anal douche designed to be used prior to anal sex. Last month, Future Method debuted Butt & Body Scrub, a fast and easy solution to cleaning up after sex.
Goldstein believes a post-sex cleanser is important because lubes, particularly those with silicone formulas, are resistant to water and friction by design, leading to it taking several rinses of customary soap or body wash to remove them. Future Method's sodium lauryl sulfate-, sulfate-, phthalate- and paraben-free exfoliating gel was specifically created with the anal region mind, but the product also can be used to cleanse the rest of the butt and body.
Apparently, Goldstein's white space spotter was right on. The scrub, which retails at $35 for a 3.4-oz. tube, sold out in two weeks. Overall sales for the brand have been solid during COVID, with 38% average month over month growth since April.