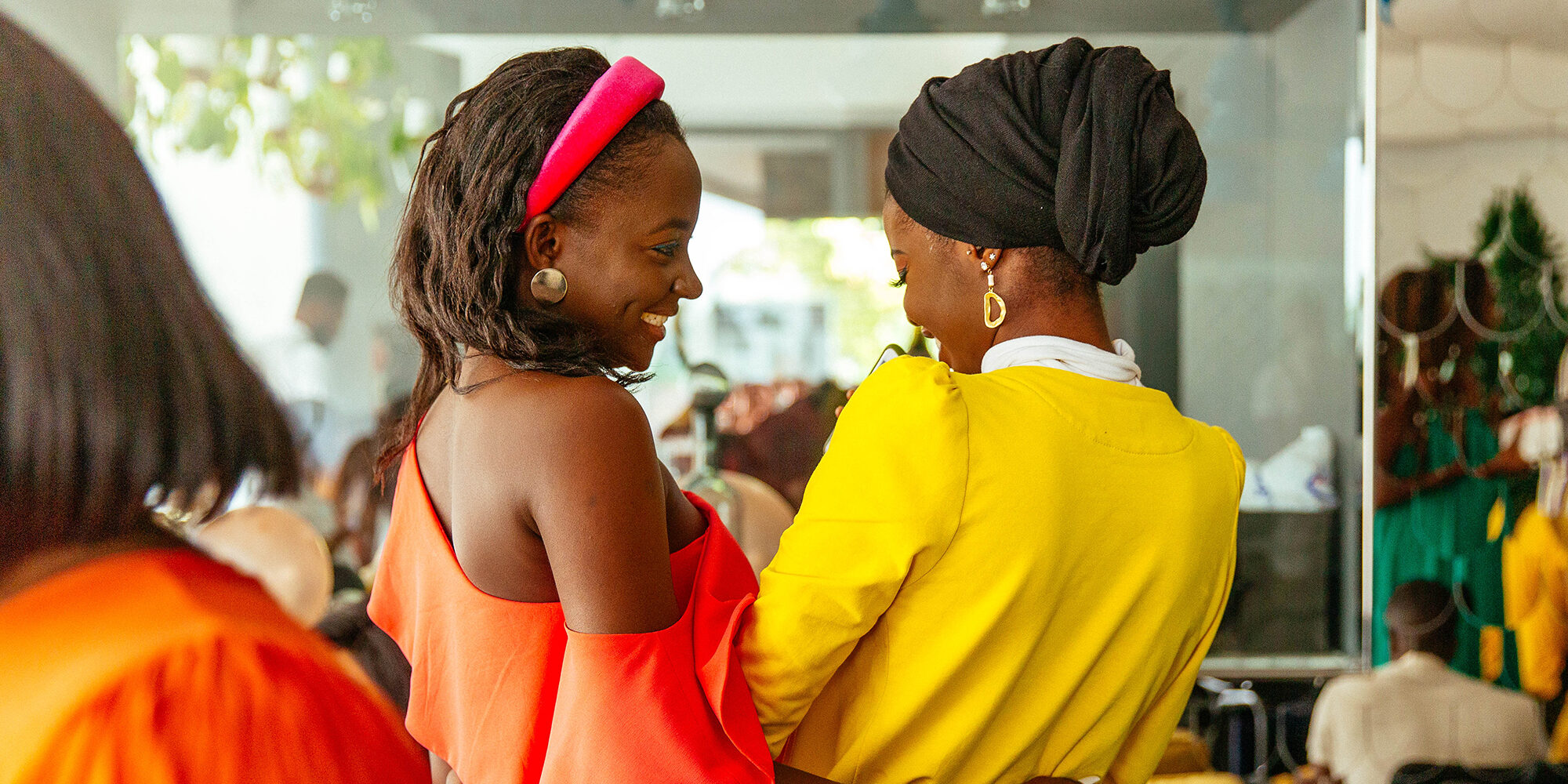 Five Things Indie Beauty Brands Need To Know Before Expanding To Africa
A Nigerian-American entrepreneur with experience in the beauty industry as a formulation expert, Dunni Odumosu leverages relationships in the American and African beauty industries to promote a two-way exchange of commerce and visibility. Below, she shares five key considerations for brands looking to expand into Africa's growing and untapped markets.
I had the privilege of growing up with a great understanding of the duality of my Nigerian-American identity. I was born and raised in New Jersey. More accurately, I grew up in a Nigerian home located in America. Thankfully, my parents saw the value in not only keeping us rooted in Nigerian culture while growing up in the United States, but also took us back home to fully understand where we come from.
My 2011 trip to Nigeria was the first time I wore my hair in its natural state to Africa. I spent an entire week making sure I had all the hair products I'd need to maintain my twist-outs and 'fro. I was so frustrated that I had to spend so much effort doing all this unnecessary packing and started to wonder why. Why weren't U.S. beauty brands readily available on the continent? Why didn't brands think African women desired the same products other women around the world desire? Why didn't the world see the African women I've always known—educated, sophisticated, and ready to take dedicated shopping trips abroad for the products they can't get on the continent? If the world didn't see African women, value African women, how could it see or value me?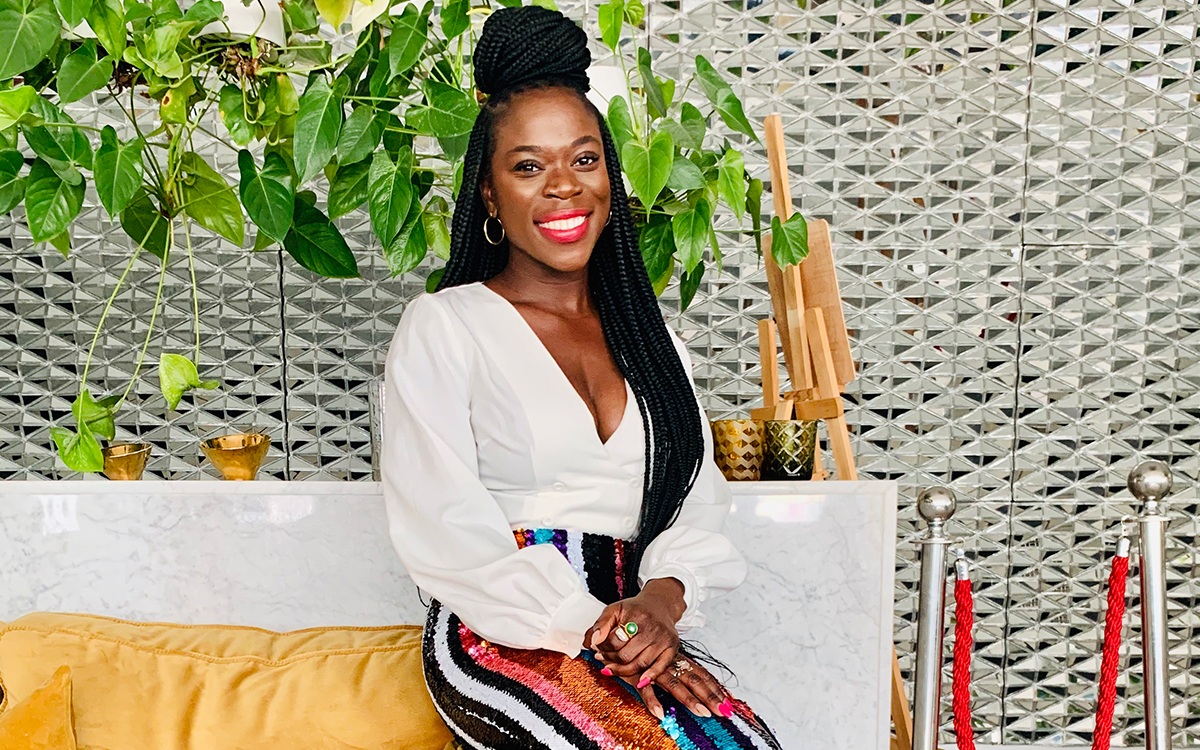 I had to figure out a way to change the narrative of Africa; to bridge the gap between my two worlds so the western world could understand that Africa is much more than what's shown by the media. If U.S. beauty brands are in Africa, maybe the world would begin to see Africa in a new light. This gave birth to the idea for my business, House of AREWA—the solution for independent beauty brands looking for targeted exposure and business opportunities in Africa. HOA's mission is to bridge the gap between Africa and the global beauty industry.
Africa is home to six of the top ten fastest growing countries in the world with a projected growth of approximately 5-6% each year. Currently, U.S. exports to Africa surpass $21 billion per year. While there is no one way to define Africa's middle class, its population across Africa is estimated at 330 million people. From 2000 to 2016, consumer spending rose from $470 billion to over $1.1 trillion; spending in the region is expected to reach $2.5 trillion by 2025. In 2012, the cosmetics sector was estimated at $7.2 billion with increases of 8-10% per year compared to  4% global growth rate.
Big beauty players such as L'Oréal, Revlon, Unilever and Proctor & Gamble have been in Africa for years. Some of these brands set up their own manufacturing on the continent, while others entered the continent via franchise deals. MAC followed suit with this approach when it entered Kenya and Nigeria (both within the past six years). In the past four years, Shea Moisture has made inroads into several African countries on their own utilizing independent partners in various countries. As the African beauty and consumer landscape evolves, a unique opportunity presents itself for indie beauty brands—expanding their often cult-like following across seas to a savvy new customer base.
As you prepare to expand your business to Africa, here are five things your indie brand needs to know:
1) This Is Africa
We're talking about the second largest continent in the world comprising 54 countries. Be open and receptive to the uniqueness of Africa; how business is done and the fact that each country has its own culture and norms. Set your brand up for success by shifting your way of thinking. When BH Cosmetics first entered Kenya, it was still predominantly sold online in the U.S., and in various stores in the Middle East & Singapore where consumers are seemingly much more open to purchasing products without trying them on first. This is not the case in Kenya; Lintons Beauty World, its retailer based in Nairobi, Kenya, with distribution outside of Nairobi and into neighboring East African countries, made it known that Kenyan consumers would find it very hard to purchase any cosmetic product without first testing it out in the store—regardless of how well known the brand may be. Brands are encouraged to listen to the expertise of its partners on the ground when it comes to serving those consumers rather than relying on what may have worked successfully in other markets.
2) Do not underestimate the consumer
African consumers greatly vary—some prioritize brand names in deciding what to spend money on while some value price and durability over anything else; both expect high quality products that achieve good functionality. Consumers purchase from a mix of open-air markets, boutiques and independent sellers such as YouTopia Beauty in Lagos, Nigeria and Scentopia in Accra, Ghana. Some wait for their bi-annual or annual trip abroad to stock up on all their beauty needs. The African buying power continues to grow and for brands to be successful, it's critical to determine the best way to speak to the consumer. Consumers won't just purchase a product from the U.S. because it's American. They'll purchase a product or brand that resonates with them and caters to them such as skincare products that combat hyper-pigmentation and uneven skin tone (challenges commonly dealt with in Black skin) or color cosmetics known to have foundation that provides good coverage and a range of undertones present in Black skin.
In addition, the use of African influencers based on the continent is necessary in reaching African consumers. Influencers such as Dimma Umeh (Lagos, Nigeria), Jes Iscah (Accra, Ghana)  and Joy Kendi (Nairobi, Kenya) are known to be trusted by a wide range of consumers who take their recommendations seriously and are motivated to purchase the brands they promote. Consumers are savvy enough to know when mass beauty brands in the U.S. attempt to re-brand themselves as more prestigious in Africa in order to increase their prices in African markets. This approach is not a wise move, because it will cause the African consumer to feel taken advantage of: Remember, they are well aware of what is happening all over the world.
3) Plan for success, proceed with caution
Be prepared to pivot! Ask your business partners questions over and over, have a Plan B in mind to account for worse case scenarios and be prepared to be on the ground or work with someone on the ground who is trustworthy to ensure business is carried out accordingly. For instance, when House of AREWA hosted its soft launch in Accra, Ghana this January, we secured the location only a few days before welcoming close to 50 local and international Ghanian beauty influencers, brand owners, bloggers, etc! Despite planning for the soft launch 2-3 months in advance, we knew many African establishments need to see you prior to giving you the time of day and agreeing to do business with you. It's just how things are done. Once they know you, you can easily conduct business via phone. We simply understood the need to rearrange our travel plans to allow enough time leading up to the launch to scout locations, secure photographers, etc to ensure the event went off without a hitch.
4) One size does not fit all
There are several ways to introduce your brand to the African market. Think of tailored approaches for various countries, product launches, distribution channels, etc. Previous success with an approach may not guarantee the same results. It's imperative to make informed decisions with guidance from people who are connected to the key players on the ground.
When Shea Moisture, for instance, entered Nigeria and Ghana, it did so by engaging with local beauty influencers and sponsoring activations that allowed local key influencers and players such as beauty bloggers and retailers in the beauty community to know what it was and what it stood for. These key players were able to promote the brand on social media. Another brand that is doing a great job at brand awareness is Clinique. The Ghanian beauty industry is well aware of Clinique. Much credit goes to Pam Biyela, Education Executive, Estee Lauder Group of Companies who regularly engages with the Ghanian consumer base by providing tutorials and product education to support consumer use of products.
5) Play the long game
Think of Africa as a puzzle—there are a lot of pieces to put together. It takes time to build trust, relationships and guarantee repeat business. Investing in Africa and not just looking for a quick return can help to bring all the parts together. Brands should spend six to 12 months planning to enter Africa. Plan to evaluate business partners on the ground, travel to countries of interest and develop country- or region-specific marketing campaigns. Once a brand penetrates the market, it should expect to continue engaging closely with partners on the ground to provide necessary support for the next three to five years in order for brand awareness to grow in the market(s). This is something liquor brands do very well; many brands are successful in Africa, because they understand the need to engage with consumers and provide activations that keep them at the forefront of consumers' minds.
Africa may have been tapped into by some beauty brands, but it has to be tapped into well in order to yield tangible results.
Dunni Odumosu is the founder of House of AREWA, a solution for targeted exposure and business opportunities in Africa.