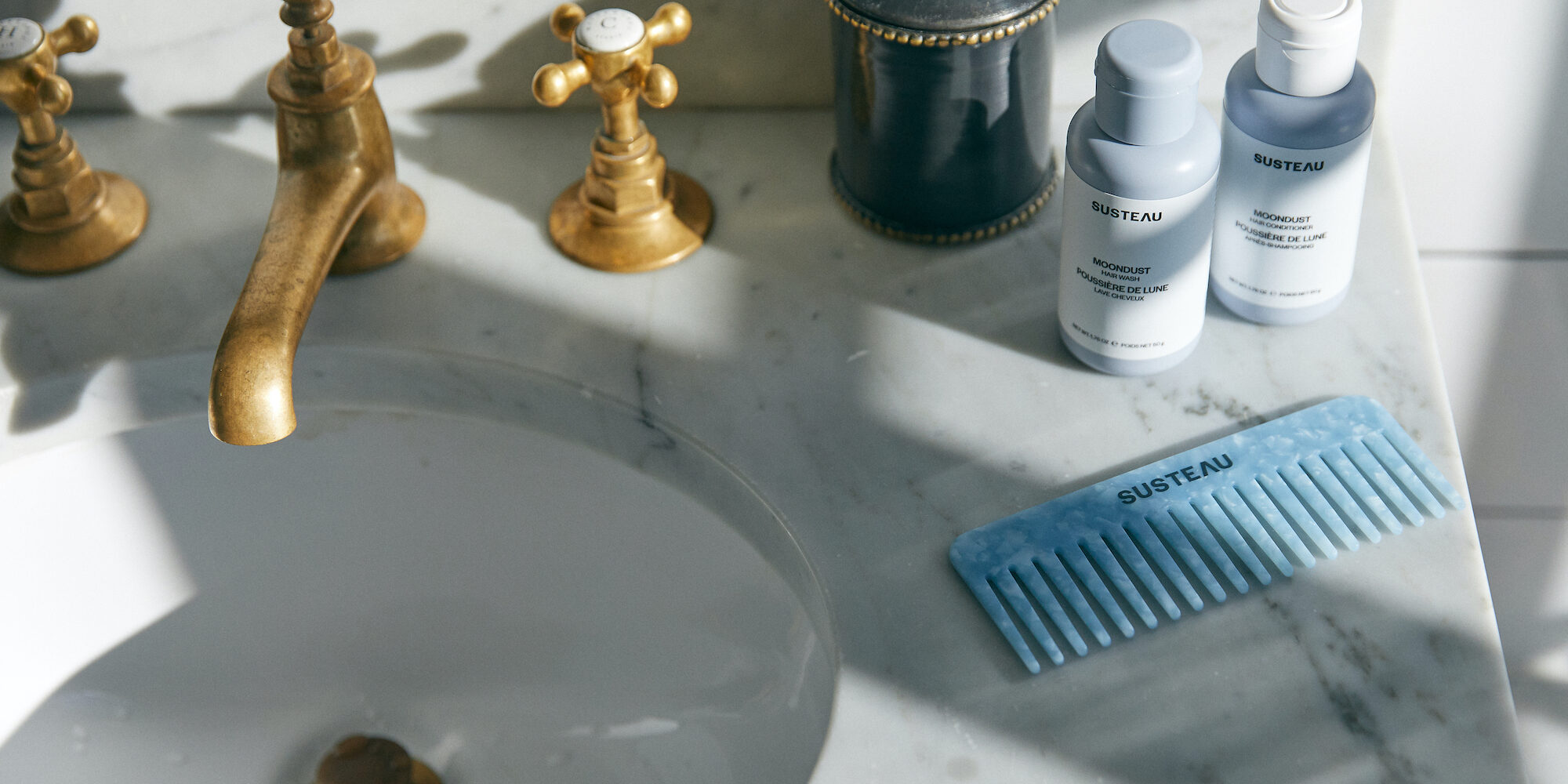 Following A Relaunch, Susteau Brings Waterless Haircare To Sephora
Following a total revamp, waterless personal care brand Susteau has sealed a major retail deal. 
On April 20, the brand formerly called OWA Haircare will launch waterless haircare products, including $29 Moondust Hair Wash, $29 Moondust Conditioner and $55 Moondust Duo in scented and unscented options, on Sephora's website preceding a rollout to 300 locations nationwide in July with a $20 Moondust Mini Duo Set. Since its rebrand completed in early March, Susteau has been selling direct-to-consumer on its site.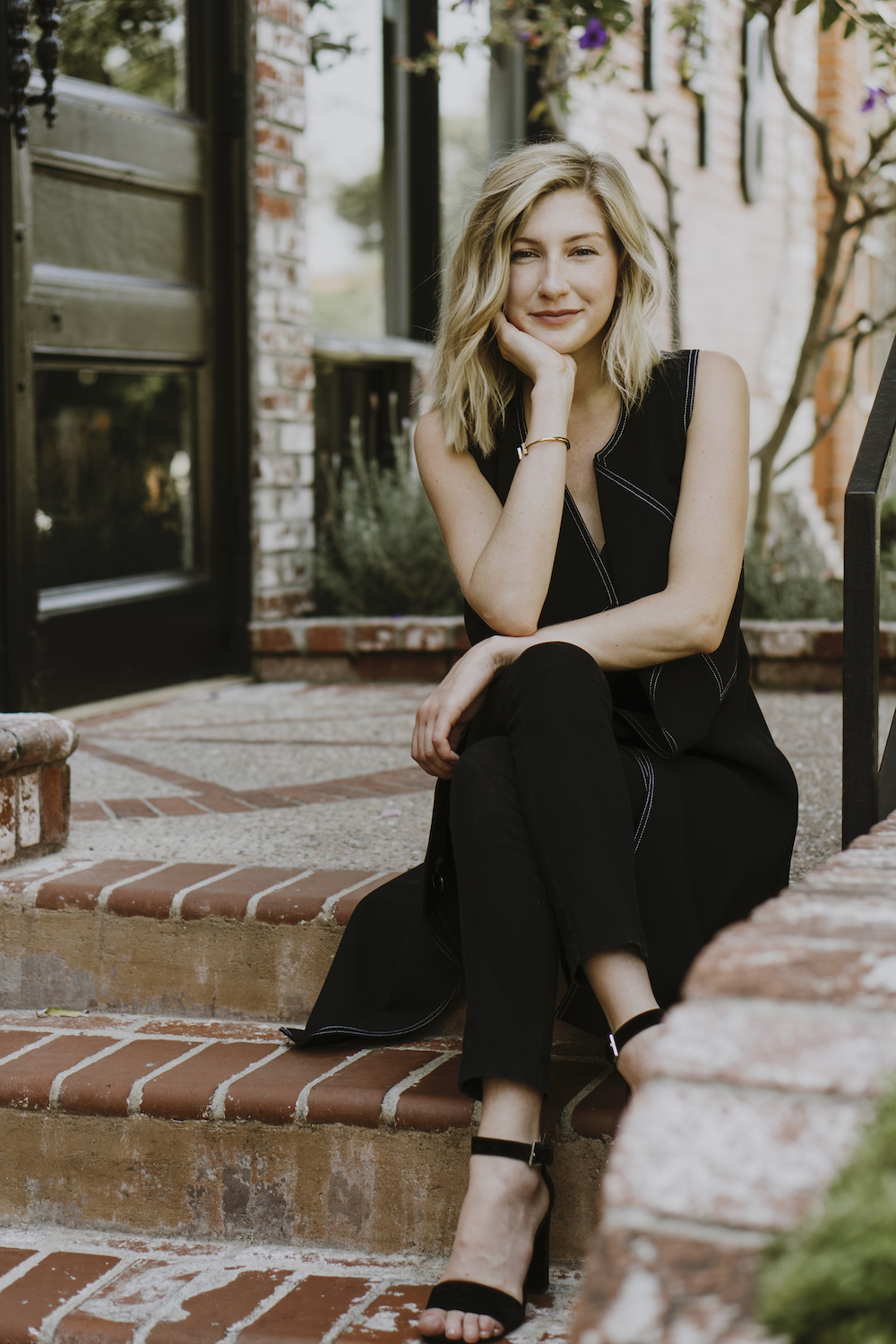 In 2020, Susteau experienced significant digital growth. Over 90% of its revenue came from ecommerce sales, up from just under 70% in 2019. The brand also saw a 107% boost in conversion rate and a 5X increase in their email subscriber database. Between new product launches and a new global distribution strategy planned for 2021, Susteau founder and CEO Kailey Brandt projects that Susteau's revenue will surpass $3 million by the end of the year.
Bradt is thrilled for what the Sephora partnership means for her brand and the burgeoning category of anhydrous beauty. "This our first time with a big retailer, so it's definitely a big deal for us, but also for waterless and sustainable clean beauty, " says Bradt. OWA Haircare, which debuted in 2017, was carried by Credo. "This is a huge leap for a retailer like Sephora," continues Bradt. "I think this is the first time I've seen a brand doing something so different really go mainstream."
Waterless beauty in the form of bars has become increasingly popular in recent years, with brands like Ethique, HiBar, Superzero and Grove Collaborative's Peach selling shampoo, conditioner, body lotion and even pet care staples in the sustainable format. Beauty brands are just starting to churn out powder alternatives of traditionally liquid shower products. Earlier this year, body care specialist Bawdy launched a powder body wash, The Bawdy Wash. Like Susteau's shampoo and conditioner, the wash is water-activated.
"It's a really good product to try if you're looking to go waterless because it is an essential, but it's also very surprising," says Brandt about her brand's hair wash. "A lot of people are concerned about the texture of a waterless product, if it's going to dissolve quickly. There are so many questions when you see it for the first time. Once people feel it and wash their hands with it, they're always so surprised. It just completely changes how they think about the product."
"Together, we will take waterless mainstream." 
Because customer trial can be integral to adoption, Susteau will participate in Sephora's Beauty Insider sampling program starting in May. Shoppers will be able to try a deluxe five-use sample of Susteau's Moondust Hair Wash housed in a 100% recycled plastic jar. "Sampling is the biggest thing for us in terms of marketing that just really helped drive sales, so it was really important for us to take part in the sampling program," says Bradt. "It's about the mindset and the approach to waterless that some people are hesitant. Once they're able to touch and feel the product, it's so big." 
Susteau's sustainable products are clean, too, and the brand falls under the Clean at Sephora umbrella. Its vegan, cruelty-free formulas avoid parabens, silicones, sulfates and artificial fragrances. Other Clean at Sephora haircare lines include Briogeo, Olaplex, Adwoa, Bread Beauty Supply and Playa. Susteau will be exclusive to Sephora for a year. Select arrangements with beauty subscription services will be allowed in an effort to boost customer awareness.
"Sephora is thrilled to partner with Susteau and continue our commitment to bringing innovative, differentiated products to our clients, as well as supporting clean and sustainable innovations," says Jennifer Lucchese, VP of haircare merchandising at Sephora. "With its effective waterless formulas, Susteau delivers concentrated, science-backed solutions that support healthy hair as well as the planet. We are excited to introduce this unique brand to our Sephora community and know it will be a wonderful addition to our haircare lineup." 
Bradt was one of 13 female founders that participated in Sephora's Accelerate program last year. "The Accelerate program was helpful in how I thought about the brand and the rebrand," says Bradt. "A big piece of that was being able to have someone in retail to talk to and really know what keywords to highlight on packaging and what people look for when they're shopping. It really helped I think to have those mentors as we're going through the rebrand."
Through the program, Bradt adds that she was able to get an inkling of the directions the beauty specialty retailer was moving in. "Sephora's vision of making clean beauty more accessible aligns with ours, and I cannot imagine a better partner to build the Susteau brand with," she says. "Together, we will take waterless mainstream."