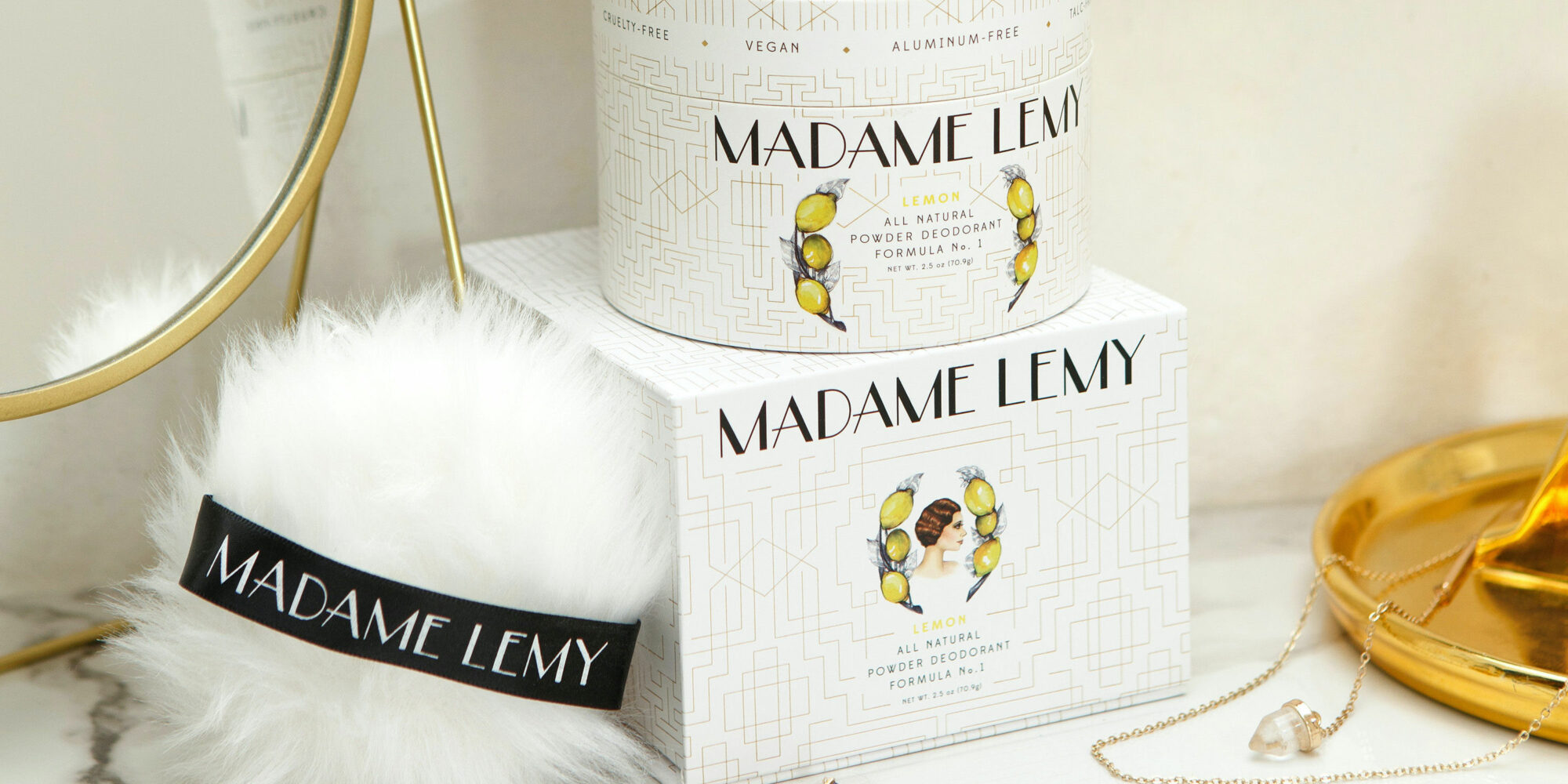 When Life Gave Her Lemons, Founder Holly Eve Kept Building Premium Body Care Brand Madame Lemy
Any beauty brand founder will tell you that entrepreneurship is full of ups and downs, but not many have experienced the dramatic peaks and valleys that Madame Lemy founder Holly Eve has.
A few months after she launched her deodorant body powder range in 2018, her then-husband told her he wanted a divorce, sending her into a depressive spiral. Still, she continued operating Madame Lemy and received the good news that Urban Outfitters was interested in stocking the brand's products. "They reached out to me, and I thought, 'OK, my life is going in a better direction,'" she recalls. Unfortunately, her life was going to get worse again before it got better. 
Two weeks after Eve heard from the retailer, she was hit by a distracted driver as she was walking her dog, an accident that put her in the hospital for a month. She had to learn how to walk again. Despite it all, she was determined not to lose the Urban Outfitters account. 
"I was running business meetings from my hospital bed with a catheter, not being able to walk and delegating things to people," she recalls. "It took a couple years to fully recover, but, I'm really grateful because it really put my life into perspective."
Things have looked up since then. Eve has remarried, and her brand has been on an upward trajectory. "During the pandemic, more people were willing to try natural deodorant," says Eve. "We really shifted our focus to marketing online." From 2020 to 2021, Madame Lemy's sales climbed 500%. Taking a wider view, from 2018 to 2021, they rose 3,000%. 
Madame Lemy has entered Macy's through The Workshop at Macy's, a program designed to support BIPOC-, LGBTQ-, veteran- and women-owned businesses with the tools to grow their retail presence. Eve says her brand was one of 50 chosen out of 5,000 applicants.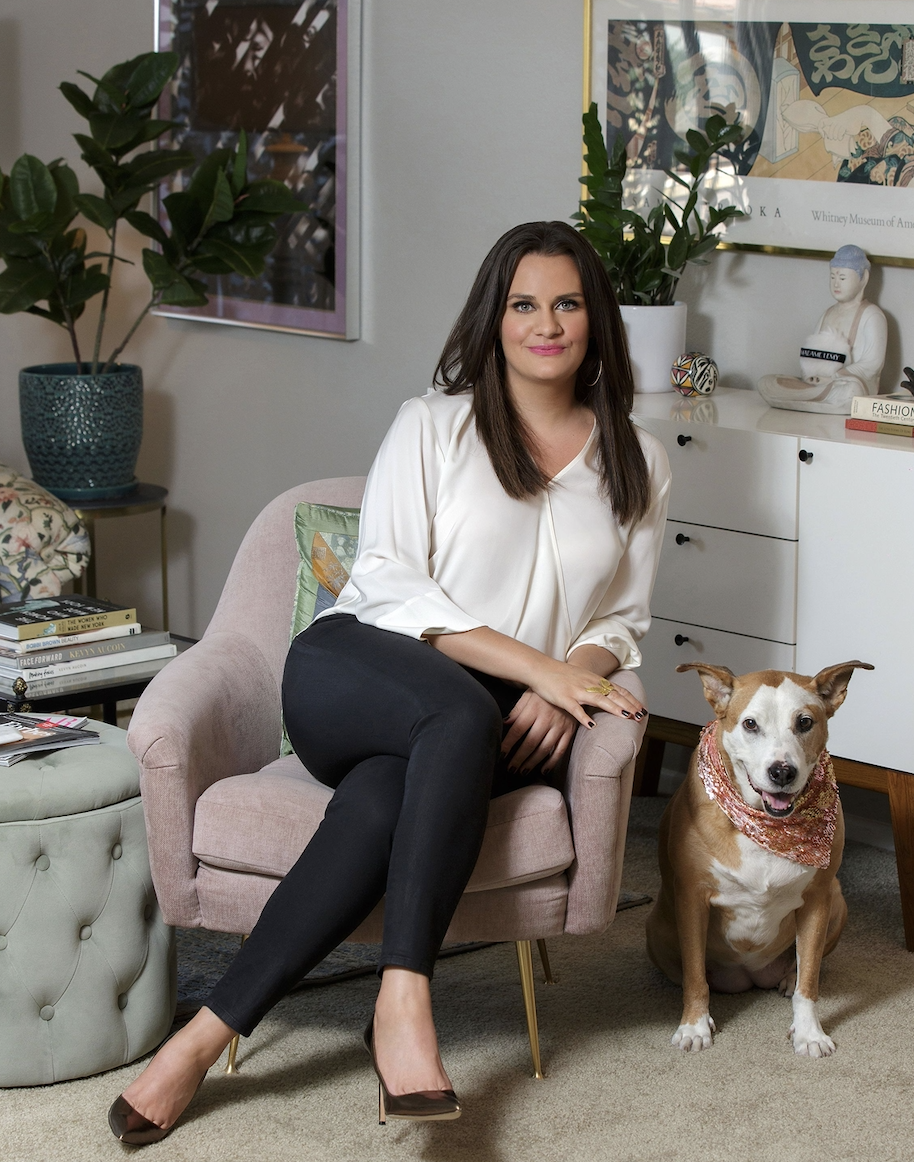 Eve, a celebrity and television makeup artist who never envisioned herself becoming an entrepreneur, started forming the idea for Madame Lemy while handling makeup for a breast cancer awareness photo shoot. A model on the shoot was 30 years old when she was diagnosed with stage four metastatic breast cancer. Eve and the model became good friends, and Eve learned about food, meditation and better-for-you deodorant through her. 
"She kept telling me to switch from an antiperspirant to a natural deodorant," she says. "I would try things that she had, different natural deodorants. Because I was in such close proximity to clients doing their makeup, I didn't want to smell. I kept going back to synthetic antiperspirants."
Eve finally came across a natural product that was effective for her, but it caused an uncomfortable rash. "I kept using it because it was the only thing that I didn't smell or sweat with," she says. "I took this risk of a rash because I wasn't smelling or sweating. It was a really backwards way of thinking. I had almost a second-degree rash and almost went to the hospital."
Another friend suggested applying fresh lemon to her ravaged underarms. Eve was willing to try anything, and lemon proved to be a savior. Her rash dissipated. When an Oxford-trained chemist neighbor of Eve's taught her the chemistry behind making a lemon-based body powder, she was off to the races. Madame Lemy's natural powders also feature Himalayan salt, baking soda, corn starch and arrowroot.
Today, Madame Lemy sells a selection of deodorant powders in the scents lavender, rose, and lemon and bergamot. Customers rely on them as dry shampoos and shoe deodorizers as well underarm deodorants. The powders are housed in elegant 1920s era-inspired cylindrical boxes sell for $42. Mini sizes are available for $20.
Eve originally thought the powders would only be used as underarm deodorants, but customers varied their uses of them. As a result, she changed Madame Lemy's packaging copy to encompass "natural deodorant and body powder," and updated its digital advertising and website to reflect a range of uses. "My sales tripled when I did that," Eve reports.
Though the products were previously carried by Anthropologie and Urban Outfitters, they're now sold at Macy's and on Amazon along with Madame Lemy's website. Eve admits she didn't figure out Amazon immediately, but Madame Lemy's sales on the giant e-tailer doubled once it partnered with an Amazon advertising specialist last year.
Madame Lemy's business hasn't been completely without hiccups lately. Eve says she wasn't prepared for the brand to scale so quickly, and she's candid about her missteps. "I didn't know how to manage that type of money coming in. I made a lot of poor decisions at the time like over-hiring people," says Eve. "I've learned I can do a lot of those things on my own."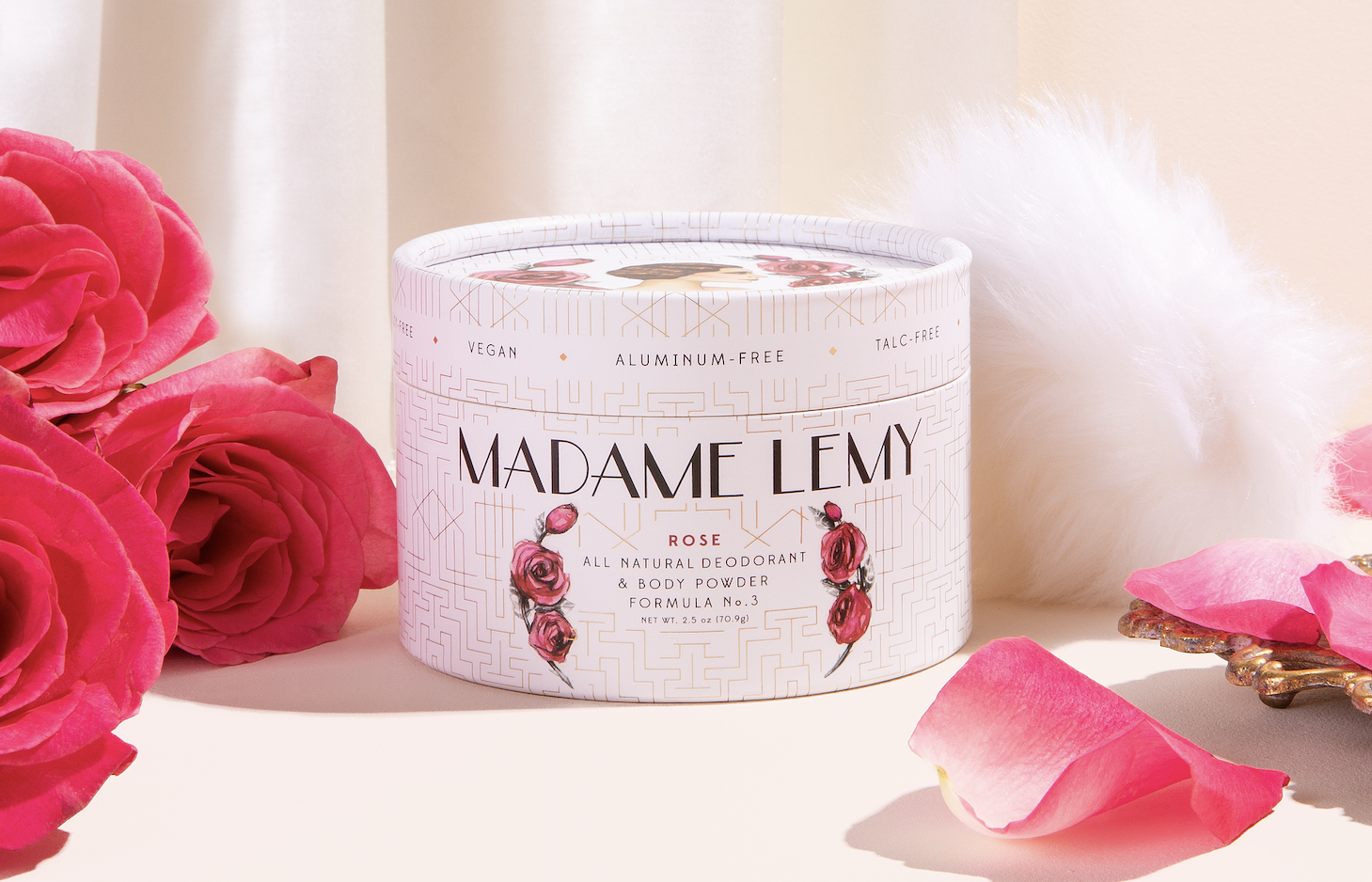 Eve has bootstrapped Madame Lemy and plans to bootstrap it indefinitely. She reports she has rejected investment and acquisition offers over the years. Initially, she invested $60,000 over a year and a half to launch Madame Lemy, $30,000 in cash and $30,000 from a Small Business Administration loan.  
Eve talks passionately to fellow founders about foregoing outside investment. "I speak at USC all the time, and I go in because I see what happens in business and entrepreneurship," she says. "I think what 'Shark Tank' has done is that people think that they have to have investment. Though it would make it a lot easier, I made this decision that I'm going to do this on my own, and it became my own personal mission to grow my brand, to own 100% and to show other women that they can do it, too."