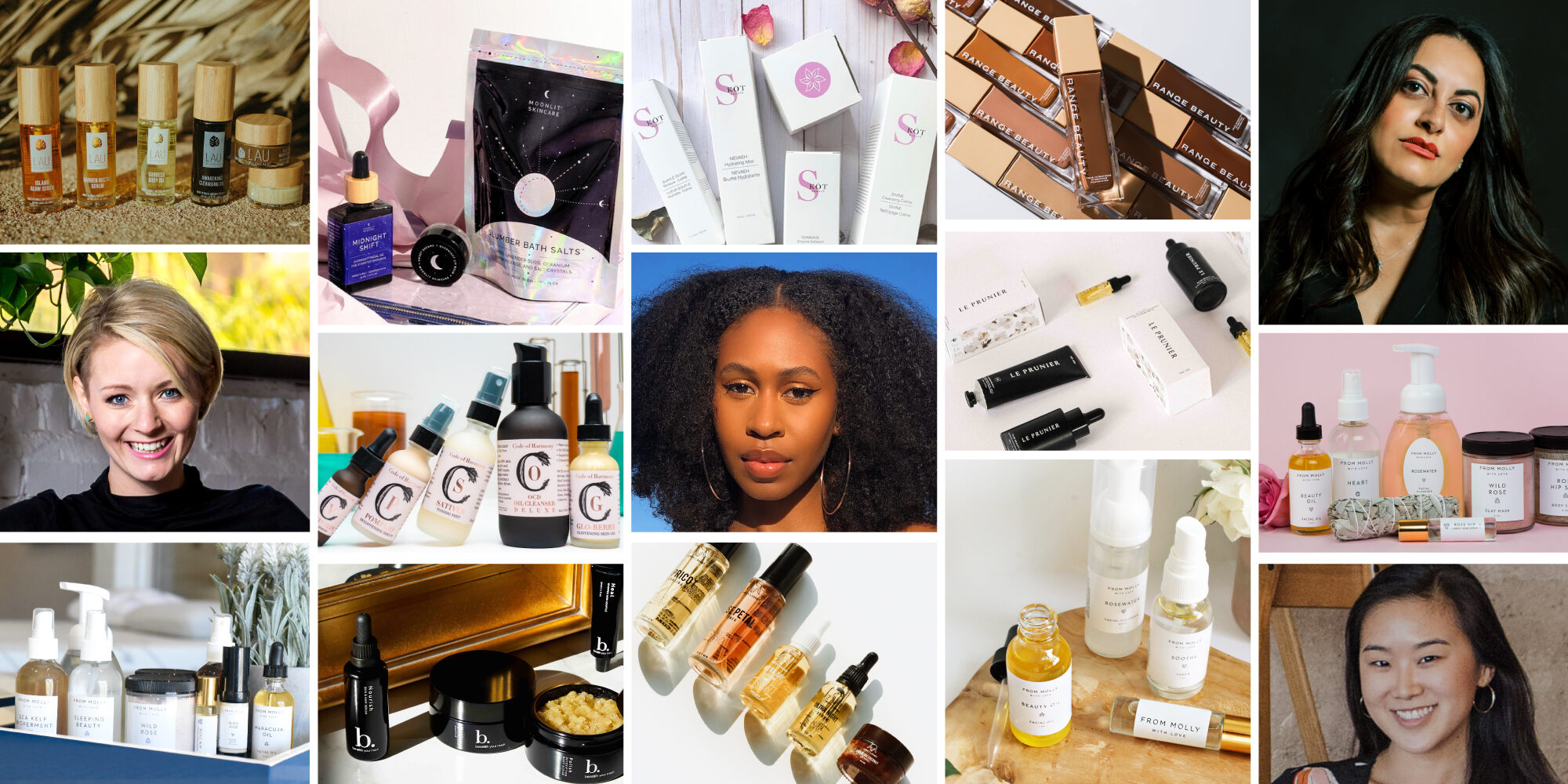 Four And Five Years Into Leading Beauty Brands, Many Founders Have Different Expectations For Their Businesses
If I'm being honest, four years into Beauty Independent, I'm a little road-weary. That's not to say I was a spring chicken when the publication launched. I was 40 and had covered business long enough to know that profit brings crowds and purpose isn't always something you look for among those crowds seeking primarily profit. Looking back, though, there was an innocent quality to who I was and what I was observing at the start.
The indie beauty movement felt fresh, and it was determined to do beauty in a different, personal and meaningful way as it challenged corporate beauty. There are still plenty of interesting, passionate and admirable indie beauty entrepreneurs, but, now, celebrities, investors, marketers, public relations whizzes and founders with dazzling beauty industry pedigrees have poured into the indie beauty segment, polished it up and professionalized it to acquire customers, press placements and exits. They're akin to their corporate corollaries with brands chasing millions immediately and not necessarily cultivating devoted audiences a person at a time as they perfect very heartfelt products.
It's not that big money and famous names are always bad things, it's just that they're less pure, less part of a noble crusade and cast doubts on whether there ever was one. I remain optimistic that there are pockets of originality, and this endeavor called indie beauty can lead to some good. It can perhaps confront wealth gaps and prejudices. It can perhaps help spur societal and earthly change. Of course, it's not the answer for most problems and, absolutely, instigates a few, too.
As we've chronicled indie beauty, I've tried to touch base with a number of people behind brands annually to get a sense of what it's like to build them at various stages. The 10 brand creators I touched base with for this story, all with companies the same age as Beauty Independent or a year older, seem to have a tad of the fatigue that's leached into my bones, but they are hardly as dour as I am.
Grounded in their experiences, they're forging ahead, often after major pivots, despite obstacles. They offer glimpses at the many paths beauty entrepreneurs can take and possibly could shave the edge off my cynicism. Here's a sample of their comments to me about current conditions, distribution strategies, social and ecological consciousness, evolving personal and professional objectives, and the future.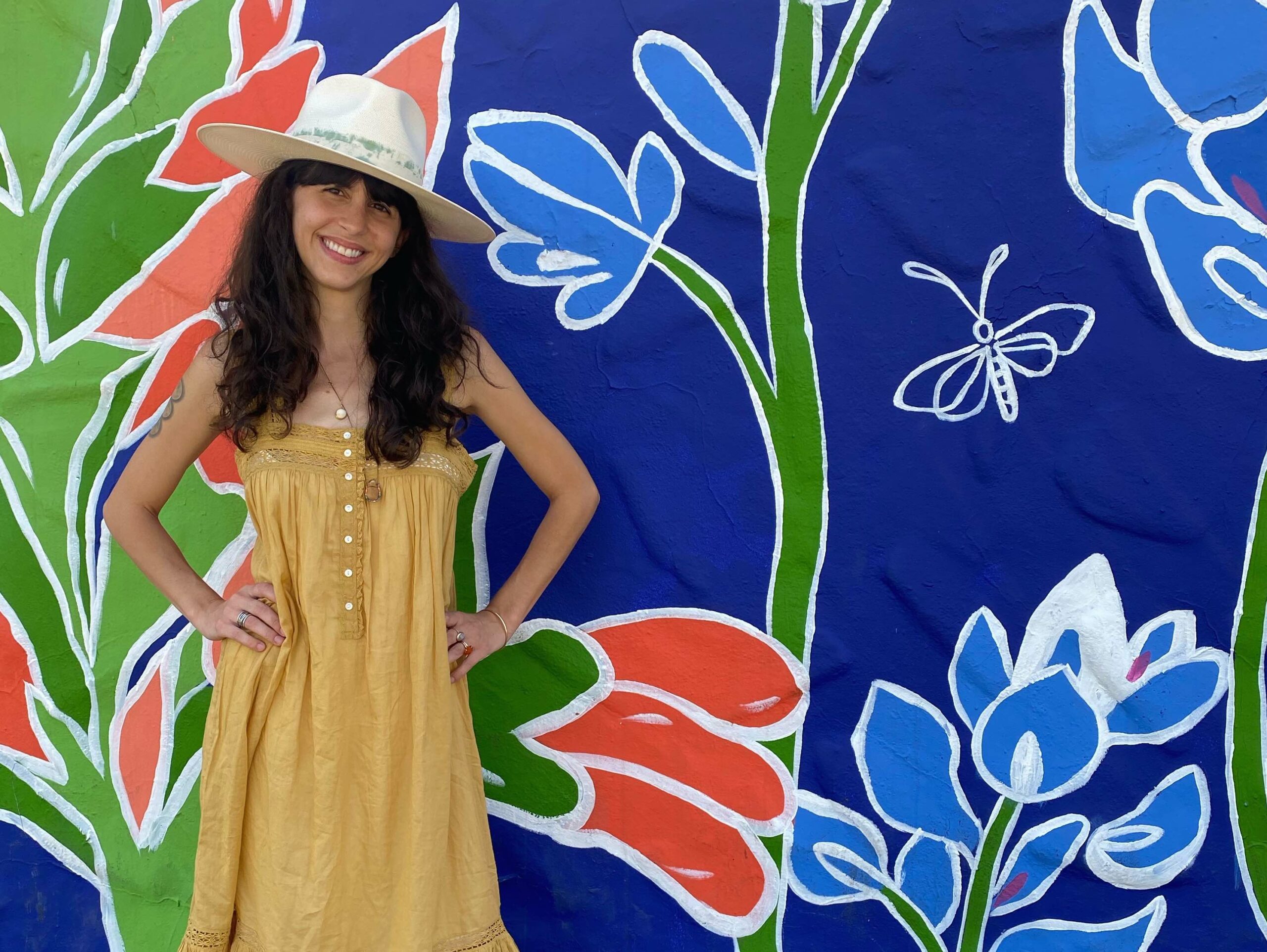 The Pandemic And Supply Chain Disruption
Pushing up pricing. Hillary Navarrette, founder of Lau Botanicals: "The effects of COVID has forced me to raise my pricing on all of my products. The new prices will go into effect in January 2022. My product launches and distributions has reminded the same. I still make all the products in small batches by myself."
Introducing a physical location. Janet Schriever, founder of Code of Harmony: "When COVID first hit, our online sales increased exponentially. I had one employee at that time and had just signed a lease on separate unit to be our day spa while the original space where I was making product and doing facials would continue as the lab and distribution.
After six months of being shut down and uncertainty ahead for the spa industry in California, I decided to take a risk and move into a larger space at a better location where we could expand into more wellness retail, have adequate space for the growing DTC part of the business, more lab space, and plenty of room for the spa/facial services. We now have a beautiful, big space, but are already growing out of it after one year with increased demand for our products in the spa market."
Adjusting to the global supply chain chaos. Stephy Kim, co-founder of Moonlit Skincare: "Our headquarters is right by the Los Angeles and San Pedro ports, and they are a mess. The container units backed up are stacked so high they look like cities, and there are almost 100 ships just idling and waiting to dock. At Moonlit, we learned to build in two-to-four week buffers into timelines and are adjusting MSRPs due to ingredient/packaging price spikes."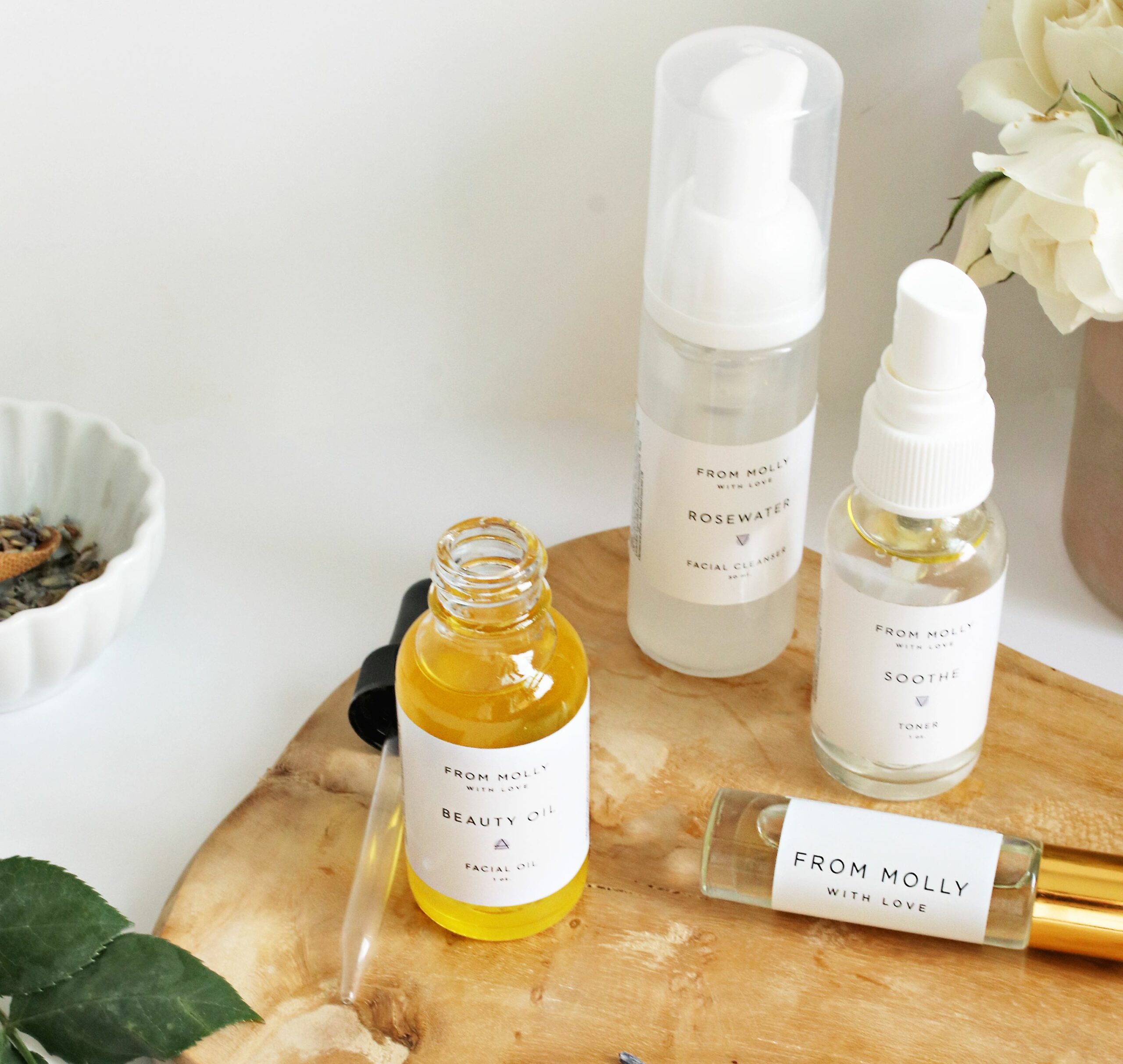 The DISTRIBUTION JOURNEY
Clarifying distribution goals. Schriever: "My goals have evolved and become more clear over the years. I have learned that big-box retail is not an option for us until we are ready financially and have adequate marketing support. Otherwise, it is simply a PR move. Department stores won't be lucrative or successful for a self-funded small company unless you have national brand recognition.
The focus of my wholesale business has changed from large retailers to spas, boutiques and aestheticians. As a licensed aesthetician, I have a connection to this group and a mutual understanding about what they need and how I can help their business grow as well as my own. This has also changed how I think about the product line and the new products that I will be developing. I found early on that I simply enjoyed working with smaller accounts and day spas much more than the major retailers."
Rethinking retail. Kim: "Quite frankly, the brick-and-mortar retail landscape has shifted so dramatically because of the pandemic that getting into physical massive retailers is no longer the goal. Our focus has shifted to profitable partnerships with subscription boxes such as Kinder Beauty and Ipsy. In addition, we are looking to enter another year with QVC as their audience has always been more than comfortable shopping from home.
The biggest shift has been entering the gifting industry in year two. It was a very reliable stream of revenue for us, and we were able to grow alongside our gifting partners during the pandemic. Big volume is always great, but, when it's at keystone pricing and when the customer pays for shipping, that's when you see magical margins. Where there were corporate holiday party budgets, now they are looking to gift their employees care packages and holiday gifts. Moonlit now creates products based on how giftable they are, working in tandem alongside our gifting partners on what they'd like to incorporate in their merchandising lineup."
Molly Beane, founder of From Molly With Love: "After a life-changing brain injury, a global pandemic and political instability, everything in my life has changed. As a result, we are no longer striving to sell our products in major retailers. We maintain a steady level of e-commerce/direct-to-consumer sales and the vast majority of our wholesale partners are small boutiques, salons and yoga studios. We are still working with a handful of legacy larger clients such as the Cosmopolitan Resort in Las Vegas.
By scaling back, we were able to improve our QC processes and customer service. It enabled us to get back to basics and strengthen the fundamentals, which has improved our overall relationship with our devoted customers. I am much more focused now on keeping our existing customer base than anything else."
Alicia Scott, founder of Range Beauty: "I thought I wanted to go big with retail when I first conceptualized the line. but seeing the relationship you build through DTC completely shifted that for me, not to mention the huge savings on cost compared to retail."
Entering inclusive assortments. Toks Fahm Ajayi, founder of SKÔT Beauté: "I've seen that the shift is changing to a more diversified beauty world. Though there's still a long way to go, but it's now more about the beauty of inclusion. SKÔT Beauté recently launched at J.C. Penney, which happened through the partnership with Thirteen Lune…The beauty industry is starting to recognize that being authentically inclusive is the way forward."
Turning down partnerships. Dana Jackson, founder of Beneath Your Mask: "I've started to say no to more partnerships that aren't in alignment with our growth strategy versus trying to be everywhere. When I first launched, I treated every opportunity like another one may not come along. Now, we are more strategic as far as distribution."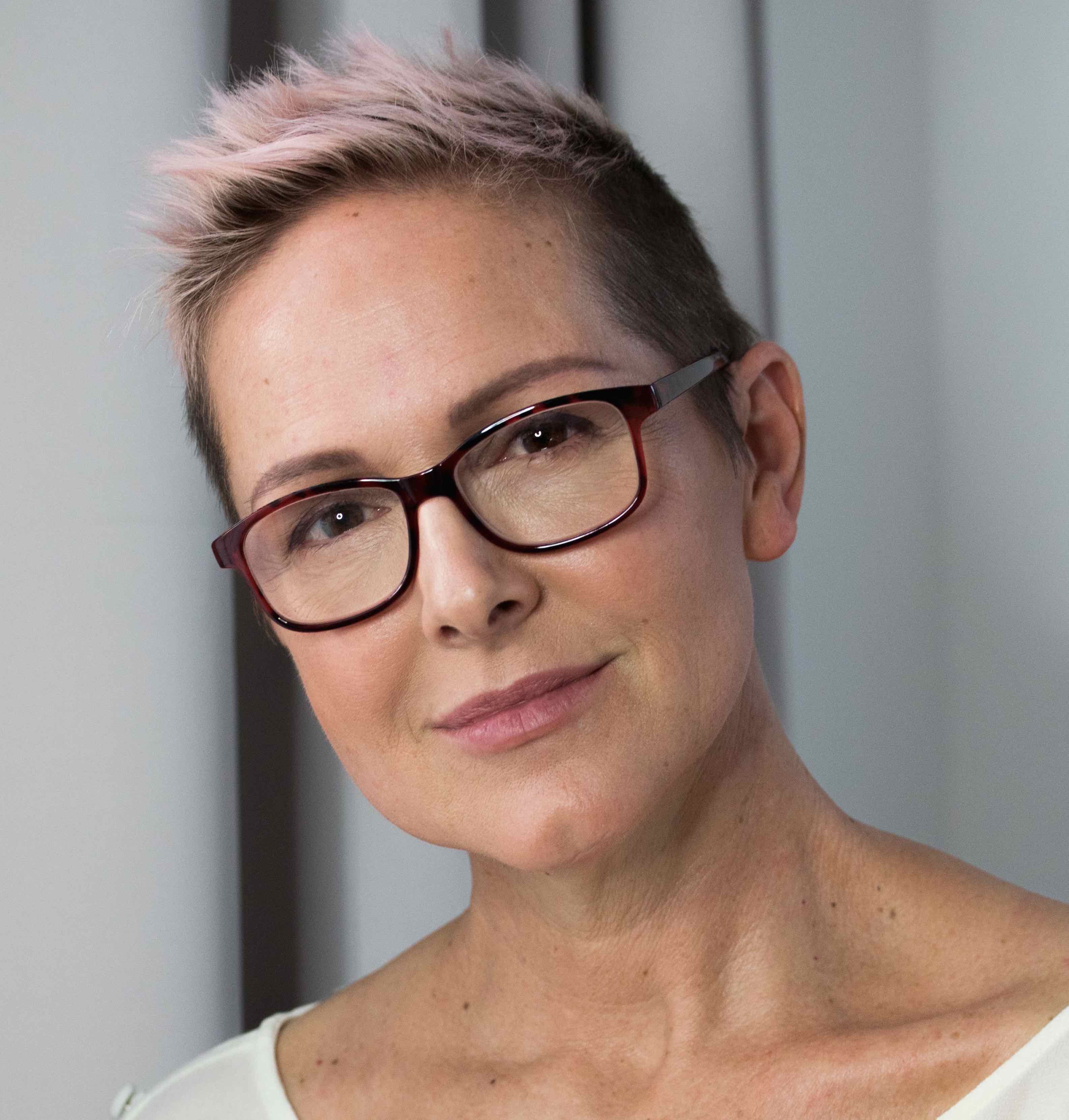 The Product Pipeline
Sticking to hero products. Jackson: "I want a collection full of heroes, products that our customers and team are proud of and obsessed with, no fluff products. As far as distribution goes, I've started to say no to more partnerships that aren't in alignment with our growth strategy versus trying to be everywhere. When I first launched, I treated every opportunity like another one may not come along. Now, we are more strategic as far as distribution."
Making sure to be differentiated. Scott: "The biggest change was the urgency for brands to enter the clean beauty category in some fashion, better ingredients, sustainability, etc. Because of the saturation here, we made sure to further highlight the ingredients that set us apart as a makeup brand for acne and eczema-prone skin."
Slowing the product pipeline. Yasmin Khan, founder of Khalm Skincare: "Khalm Skincare is proceeding much slower towards product launches and listening to our consumer advisory board on what is most important to launch. In addition, as a company, more thought it going into a new device or tool to accompany the existing product categories as a better value for our customers because they are still learning and getting to know the existing product line. Introducing a new formulated product does not make sense when discovery is still happening."
Exciting customers. Lam Abbas, founder of Dirty Lamb: "I like to do seasonal product launches on my online store, specifically with our Whipped Body Milk. I love asking my customers what natural scent they would like to try. This month, it's Pumpkin Latte and, yes, it's actually made with real pumpkin. I like to let my customers know about our product launches through social media and email campaigns. I offer them a way to win a special gift with their new product launch purchase. It's a fun way to get everyone even more excited about the launch and more customers are happy especially when they win a free product."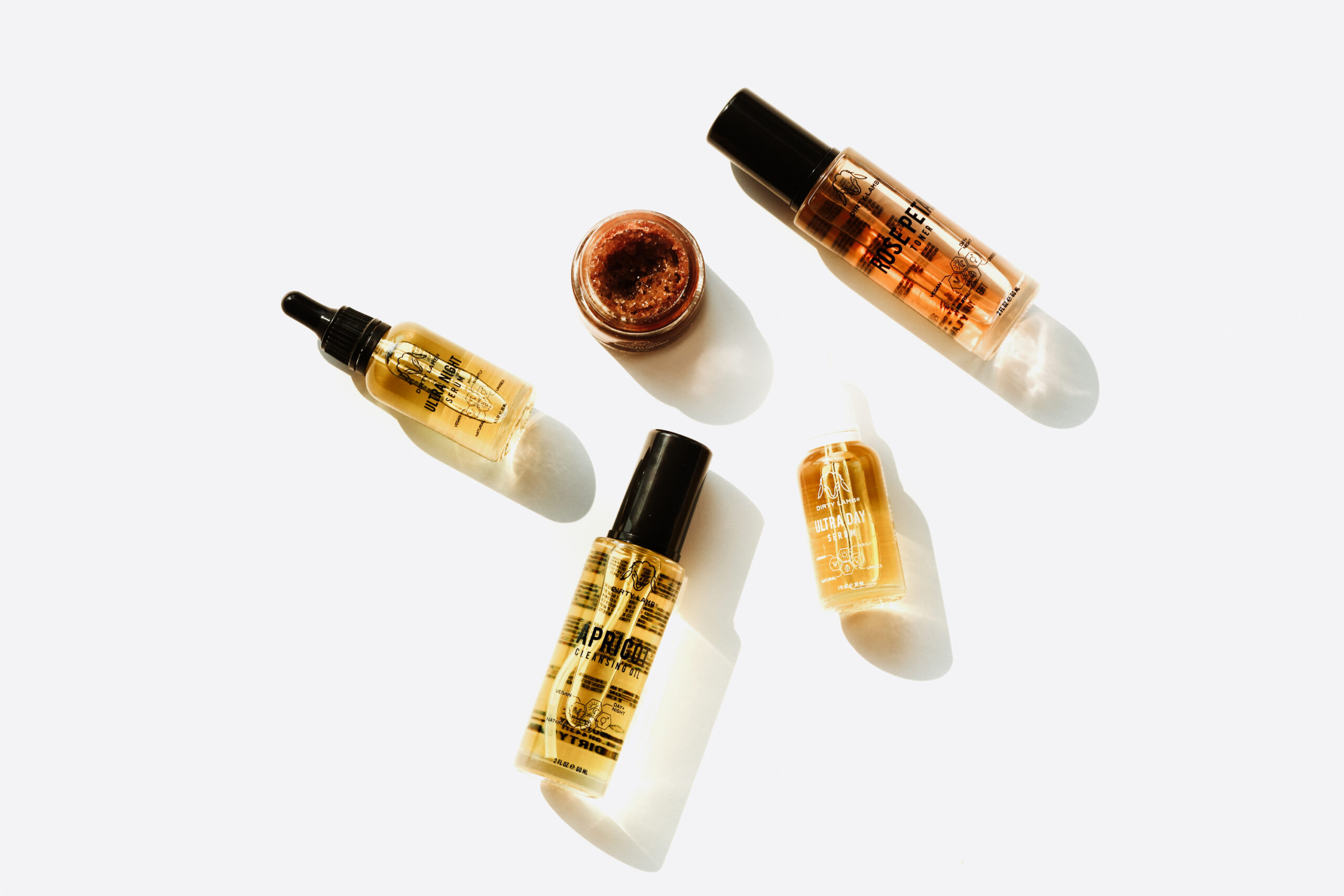 The funding process
Finding the right financial partner. Scott: "I've raised $315,000 through grant and pitch competitions. My recent investment of $200,000 came for the most amazing team of Black women here in Atlanta, Fearless Fund. They took a chance on me when other investors who do not look like me wouldn't."
Knowing when to walk away. Jackson: "I have not taken funding yet, but I did receive an offer from an amazing investment group. While we weren't on the same page as far as terms, I learned so much during the process, and it taught me exactly what I was looking for in an investor/partner. I think you need to be in agreement on strategy and where the funds will be allocated to as well as equity, board seats and all the fine print. Most importantly, it should be a team that you want to work closely with."
Reimagining the possibilities. Khan: "Venture funding is leading faster exits for beauty brands while growing them at a scale they could not have done on their own. This has affected my philosophy on the matter as well. For a long time, I believed Khalm Skincare would be a family-run business. I don't today. In order for the true vision to be realized as a global business, it has to have strategics and partnerships with investors of all shapes and sizes…I am about to fundraise shortly, and it scares me because I am new at it, but, like all things, time and experience will sharpen my skills."
Going it alone. Navarrette: "I don't do fundraising at all. I'm a one-woman show still, and I will never ask for money from others. I will always own 100% of my company until I sell it or pass it on to my future children."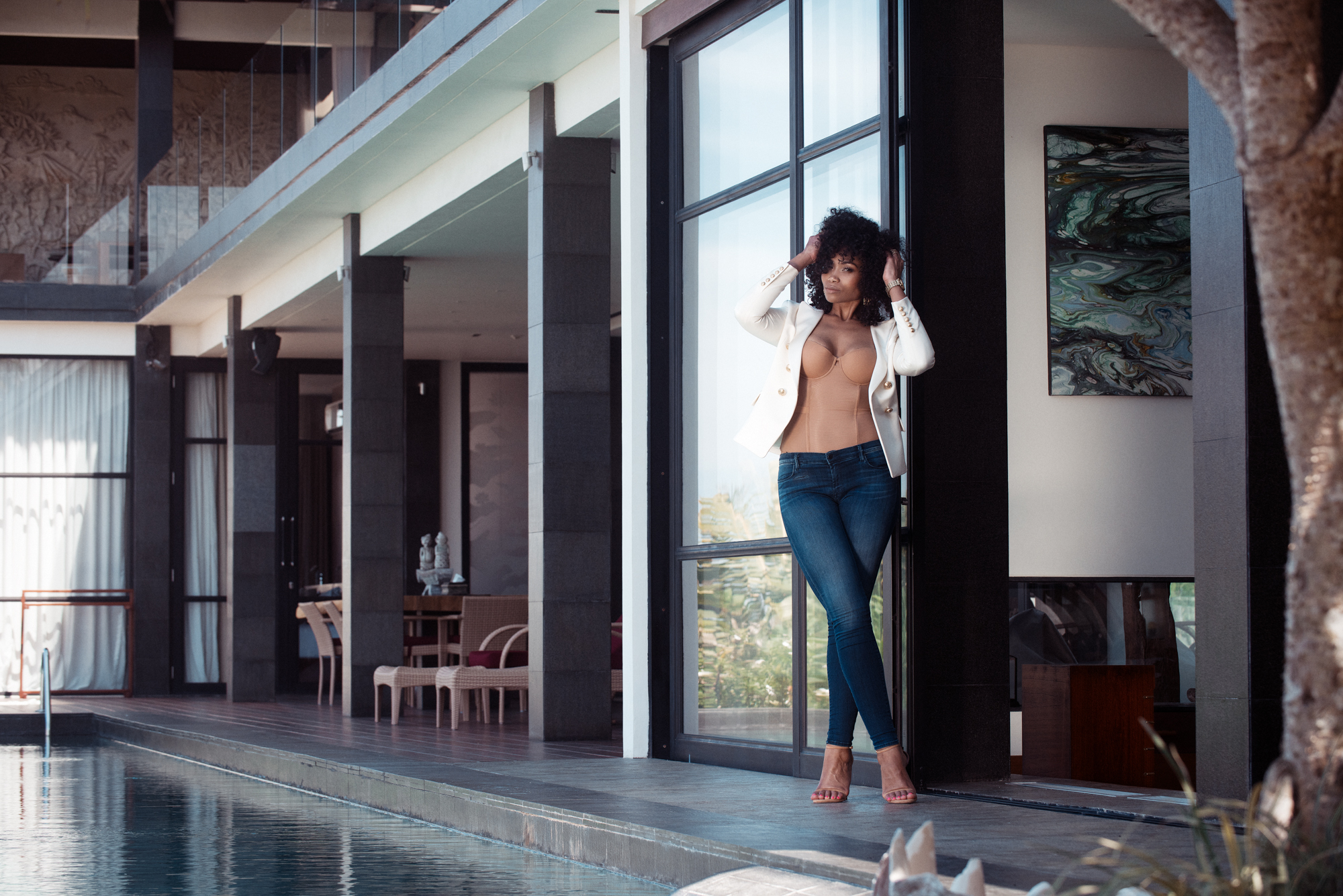 The Bigger Picture
Being cognizant of messaging. Navarrette: "The beauty industry is not the prettiest industry in my opinion. I've worked in the beauty industry for 20 years now, and I've seen the darkness in it. How I react to these changes is by pivoting my branding and wording around women and men to help them see they're beautiful in their own skin regardless of color or size. I want help everyone look younger and beautiful while bringing them back into their body, allowing them to feel comfortable in their own skin.:
Lessening the environmental footprint. Abbas: "My customers and myself started to become more conscious of packaging, which is why I decided to rebrand in the most ethical and least wasteful way I could. I also made everything in clear recyclable glass. As one our core brand values is transparency, we wanted our products to be seen and our ingredients highlighted.
COVID caused a surge in online sales, which caused a lot of the subscription boxes I work with orders to surge as well. There were a few times where I was struggling to get packaging in and finding creative ways on how to do it. Self-care is more important than ever right now, and it's nice to know, as a brand CEO and formulator, that I can spread clean skincare that I know will make a difference in confidence and well-being."
Recognizing diversity. Khan: "The voices of diverse brands and viewpoints are definitely taking center stage in beauty like never before. It's affecting my brand by bringing customers of diverse backgrounds to the website, and I am ecstatic. People of ethnic backgrounds want representation in beauty as well. It's always been about a diverse perspective for our brand as well as diverse ingredients being utilized where once they were underutilized."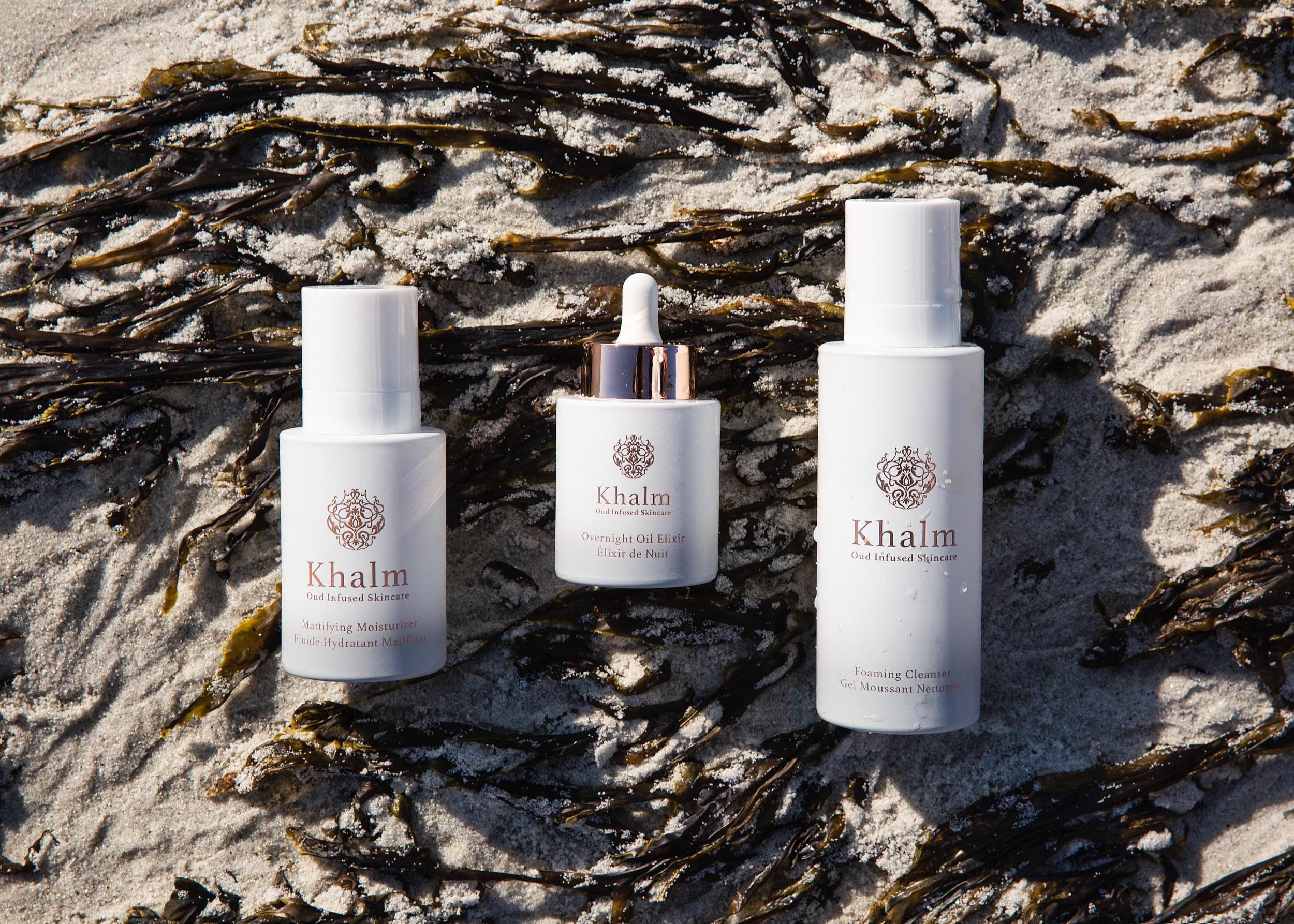 The Learnings
Moving to external manufacturing. Schriever: "I wish I would have been faster at pushing the product line into manufacturing. I am exploring this now. We have capped out on how much product I can produce, which has made further growth a challenge. I don't want to lose that creativity or authenticity that in-house production has given us, and I am proud of where Code of Harmony is today, but it's time to move forward so we can continue to grow."
Figuring out the right amount of growth. Beane: "We did grow a little too fast in the beginning. If I could do it over again, I would have slowed the pace coming out of the gate. There is no rush."
Understanding the importance of delegation. Abbas: "I realized to grow I had to let go of control, which was hard for me. I now wish I would have done it sooner, as it's really allowed me to flourish the last couple of years. I have three full-time employees along with a part-time employee that I work remotely with. I have an operations manager, skincare producer, quality control manager, and working remotely with a branding genius."
Jackson: "I did almost everything on my own for the first two years of business. I love that I was able to learn every aspect and able to play role, but I was spread way too thin. It took a toll on my health, which is not something I could not afford. It also made it very difficult for me to switch from business to creative when needed."
Being highly selective when it comes to partnerships. Khan: "My goals now are concentrating on bringing on added value partnerships rather than ones that don't serve the brand fully. I guess I am becoming a discerning founder day by day, and I have learned to call it when I see it when something is not working. I try to have three-month goals rather than expansive yearly goals, that mindset does not work for me."
Establishing a strong advisory board. Allison Taylor, co-founder of Le Prunier: "We've had several trusted advisors that have guided us for years and have acted as sounding boards along the way. Don't be afraid to ask questions, propose new ideas/strategies and always trust your gut at the end of the day."
Returning to the vision. Jackson: "Going into five years of business has brought me back to my initial vision for the brand. I was chasing the fast growth for a while, and now I'm able to say no to things that aren't in alignment with my vision for Beneath Your Mask and focus on the reason I launched the brand."
Tinkering with the PR approach. Khan: "[If I had it to do over again], I would not have spent large sums of money on a big brand social media company nor a PR company on the outset. I realized a few months after launch a niche social media company would be better for our indie brand. I also started to find placement in media for my brand on my own. It's amazing when you realize a new skill set that is saving you money that can be better utilized in gaining customers."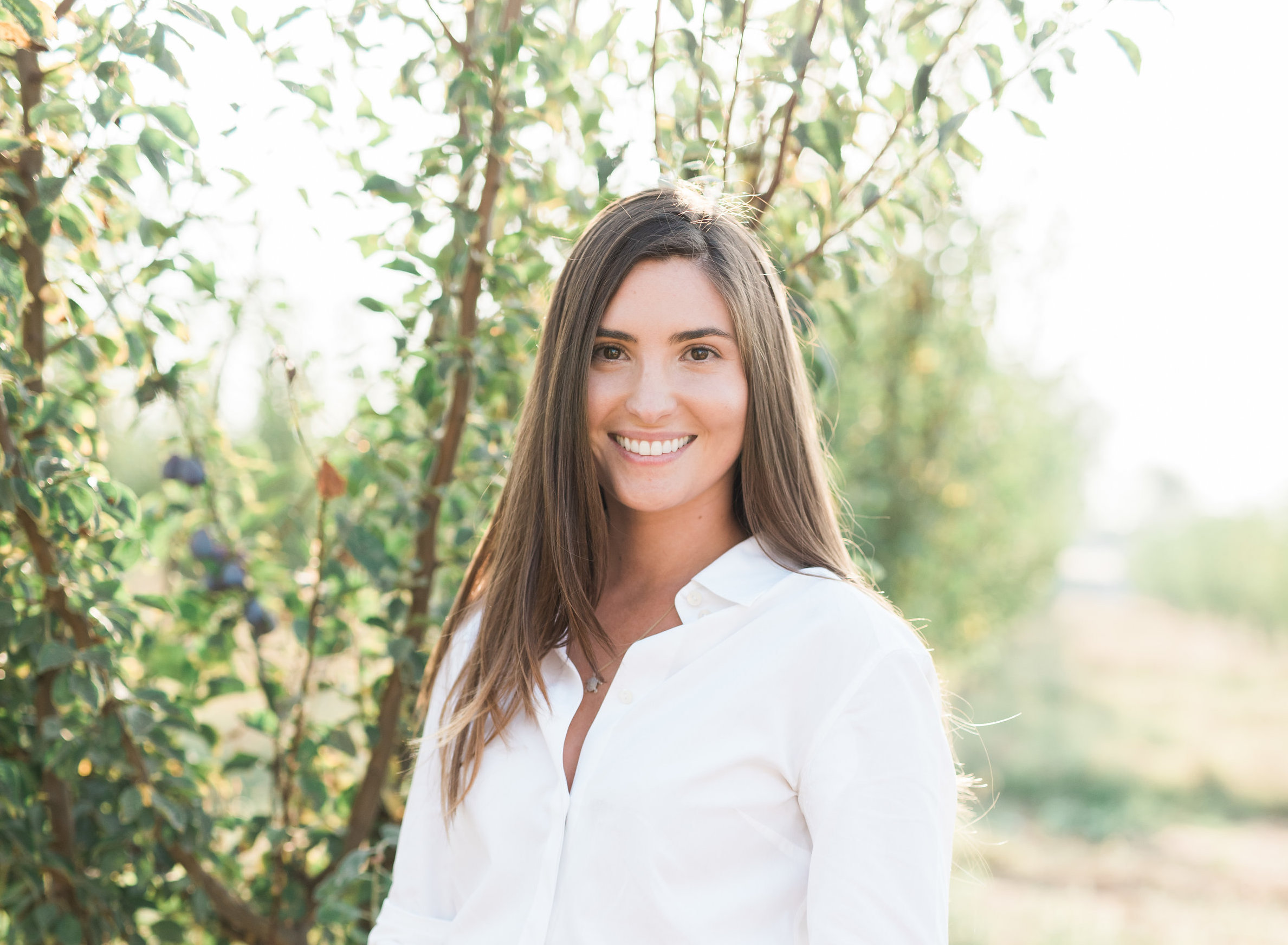 The Way Forward
Staying close to the merchandise. Schriever: "Make a great product, and own your formulas! Know your product inside and out. Take your time and grow slow by building a loyal customer base so you can depend on sales. Look beyond the initial sale because, if they only buy once, you will spend all your time and money chasing new customers."
Paying attention to consumer dynamics. Beane: "A lot is changing in the broader culture, especially now that gen Z is getting older and gaining more purchase power. New brands should research the changing preferences of gen Z to stay ahead of the curve.
I also recommend not trying to grow too quickly. Slowing down a bit actually gave us a much more firm foundation. Given the unpredictability of our current moment, a strong foundation is worth its weight in gold."
Counting the wins. Navarrette: "I don't ever like to go back and see if I could do it better because I'm living in the moment. I am very proud of myself for starting my own company and paying off all my debt in two and a half years. It cost $80,000 to start Lau Botanicals, and no one believed in me but myself. Now, I'm supporting my family, and I'm very excited for what the future holds. I am truly my own muse, and I am so proud of where I've come!
Fostering creativity. Kim: "Protect and nurture your creativity. Being inspired is not a default mode. It takes work to be in that state of mind."
Keeping a positive attitude. Abbas: "You can make anything work if you have a passion for it, lean into the fear, follow your gut, and work at it every day."
Fahm Ajayi: "Stay authentic, be all embracing, dedicated and realistic with your timeline. Know your audience, and take it one step at a time."
Khan: "Have patience, it's not a sprint. Crafting a memorable brand takes time and talented people who see your vision. They won't all come at once, but they will come."