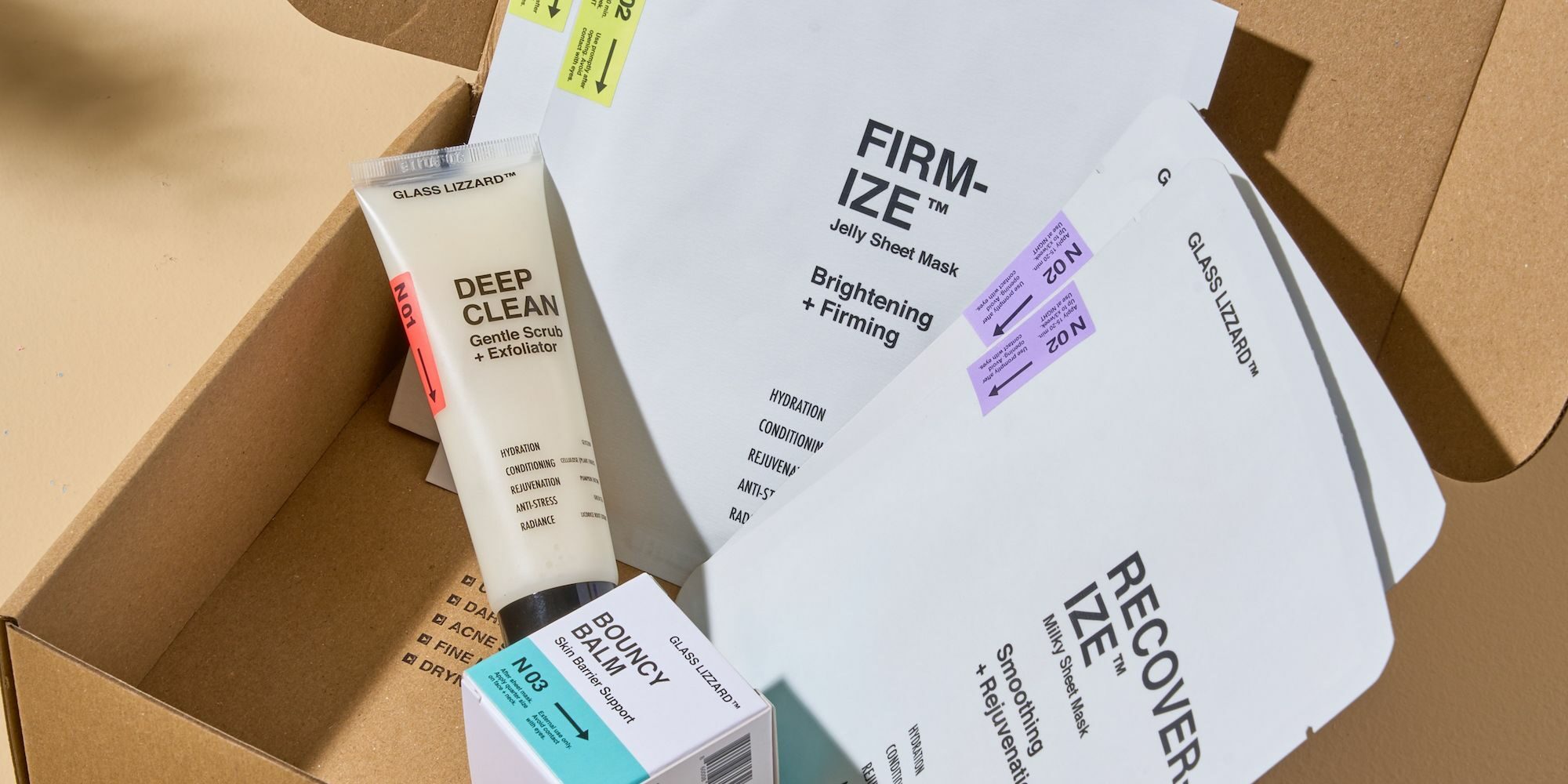 Glass Lizzard Offers A Pared-Down Alternative To K-Beauty's 10-Step Skincare Routines
Prior to launching Glass Lizzard almost a year and a half ago, founder Jason Choi worked at Quik Bowl, his family's restaurant in Buena Park, Calif. In what proved to be impeccable timing, the restaurant was sold a week before pandemic lockdowns spread across the United States.
Choi and his parents took the sale as a good omen for their subsequent venture. "We all thought, 'Oh my god, that luck's going to carry over to our next thing,'" he says. "So, when we came up with the idea [for Glass Lizzard], we were just like, 'Let's do it.'"
Choi invested $60,000 into starting the skincare brand, which was inspired by his personal experiences dealing with cystic acne, eczema and keloid scars. He sought to create vegan and cruelty-free products that are effective for dry and sensitive skin. Glass Lizzard's four-product collection contains Bouncy Balm ($14), Deep Clean ($10), and two types of sheet masks: Recover-ize and Firm-ize (each $36 for a pack of six).
The streamlined range is Choi's answer to 10-step K-Beauty skincare routines. "We wanted to make it shorter for the modern-day professional, someone who's on the go and needs to feel like they would with elevated skincare, but just super quickly," he says. "The scrub makes your skin feel super soft afterward, but it's very gentle, and then the balm can be used as a primer or as a moisturizer. The masks include 3% niacinamide and have that luxurious feeling, but all at a lower price point in the market."
Unique textures make the products stand out, too, according to Choi. Popular with the gen Z set, Bouncy Balm can replicate the slugging effect of Vaseline and Aquaphor. However, Glass Lizzard's version has a matte finish. The Recover-ize sheet mask has a funky waffle fabric, and Firm-ize has a thick bio-cellulose one. Glass Lizzard's core customers are zillennials.
"I asked myself when we first started and when we were planning, 'What's the point of entering an industry that already has everything?'" says Choi. "The point was to try and be different through the textures."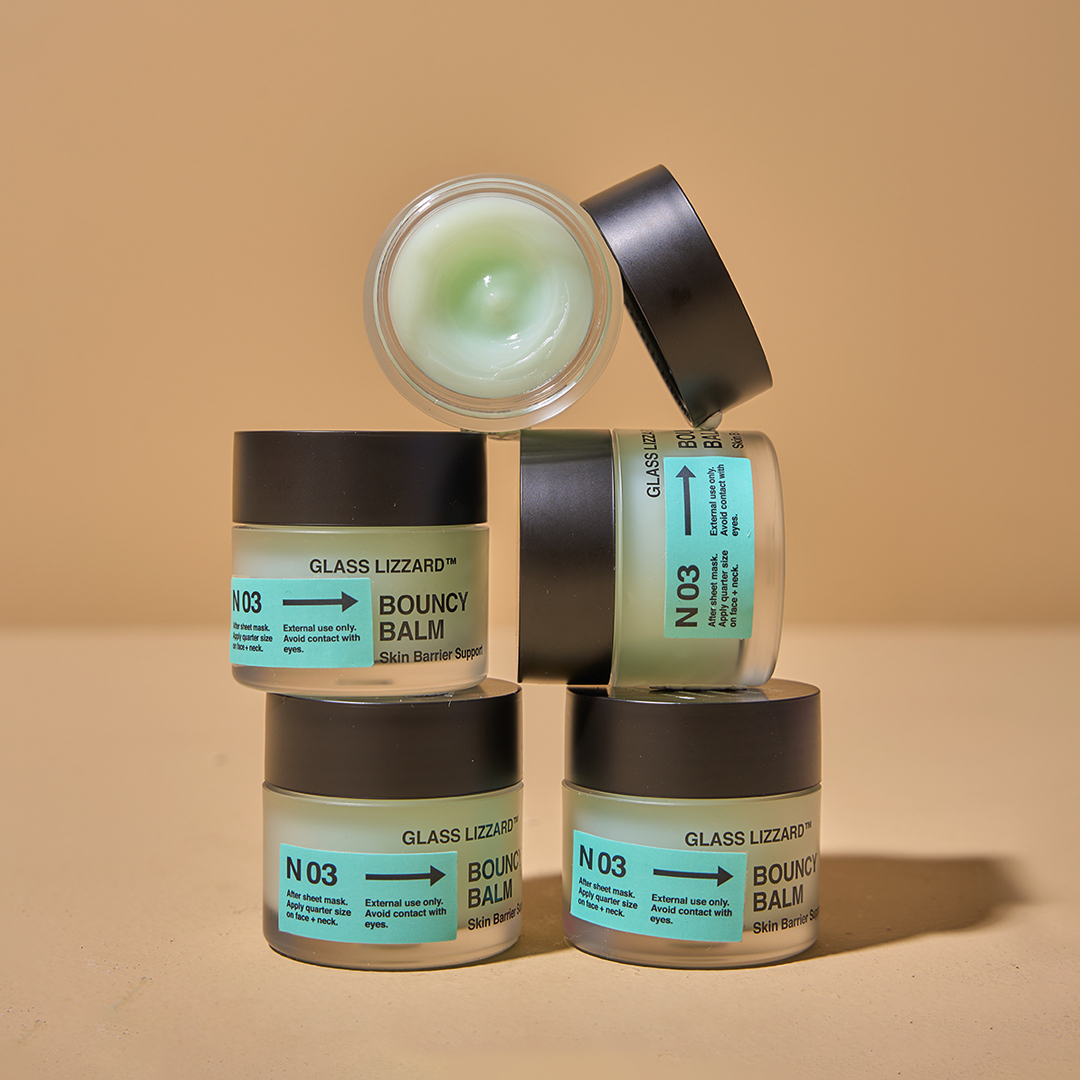 The brand name is a subtle nod to Choi's Korean heritage. The "glass" part of the name refers to the glass skin trend popularized by K-Beauty that represents innovation to Choi. He paired "glass" with "lizzard" in the name because lizards are "resilient creatures, and they adapt," explains Choi. "And we thought that was really cool because, as human beings, we adapt, and we're resilient, especially with skin troubles. That's literally the story of my life."
At the outset of Glass Lizzard, micro-influencer outreach constituted the brand's main marketing strategy. Choi focused on users with 1,000 followers or under for budgeting reasons and their close relationships with their followers. The return on investment, though, ended up being low. "We'd get a couple of follows, but no real conversions on our website," says Choi. "In terms of awareness, it was good, but not in terms of sales."
He has shifted Glass Lizzard's marketing focus to meeting customers face-to-face in California and New York, where he is currently based. "It's about trying to meet skincare people and giving samples and talking about it in person now," says Choi. "I feel like people have responded to that as opposed to influencer marketing, surprisingly." The brand partnered with Amazon three months ago, and he hopes its presence there will boost sales as well. He says about the decision, "Our brand focuses on accessibility: Reasonable price points, quality ingredients, minimal irritants and efficient delivery. In that sense, we feel that the mission of Amazon's marketplace aligns well with ours—keep it efficient."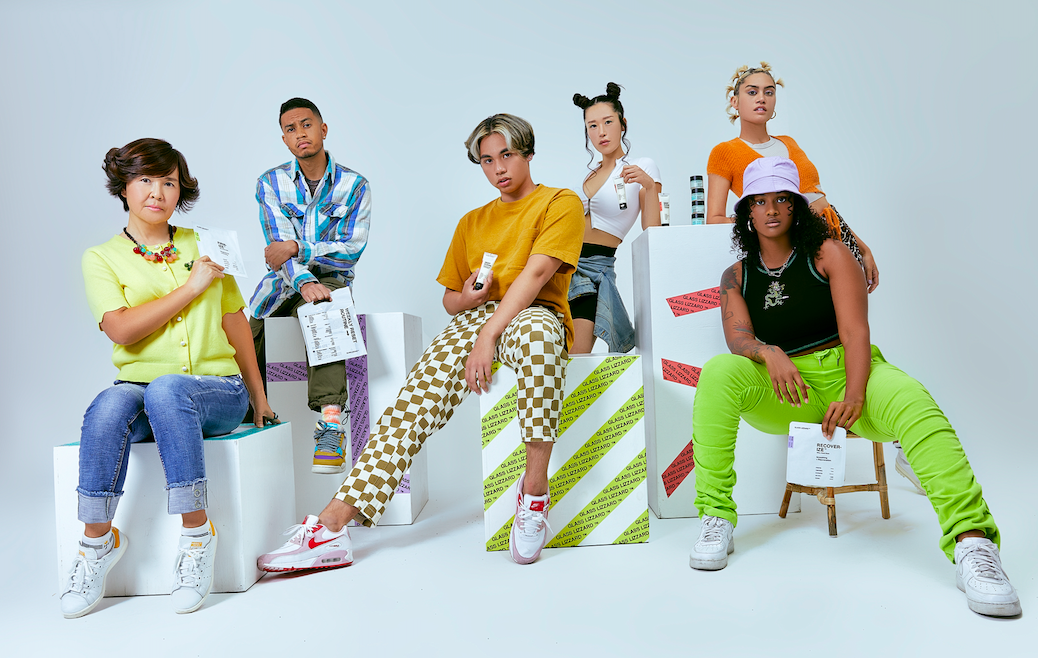 This summer, Choi will be busy refining Glass Lizzard's packaging to be more sustainable. He's also interested in revamping the brand to ensure its products pop. As it matures, Choi points out, Glass Lizzard has "grown into a channel to talk about mental health as it relates to skincare and using skincare as an outlet and a mindfulness activity." The updated look will reflect those themes.
Choi says, "The logo would include more curves and a cursive type and the colors would be a little bit more delicate, and it would look slightly more relaxing, so it represents a feeling of, 'OK, this is my time to take a moment out of my day to take care of myself.'"