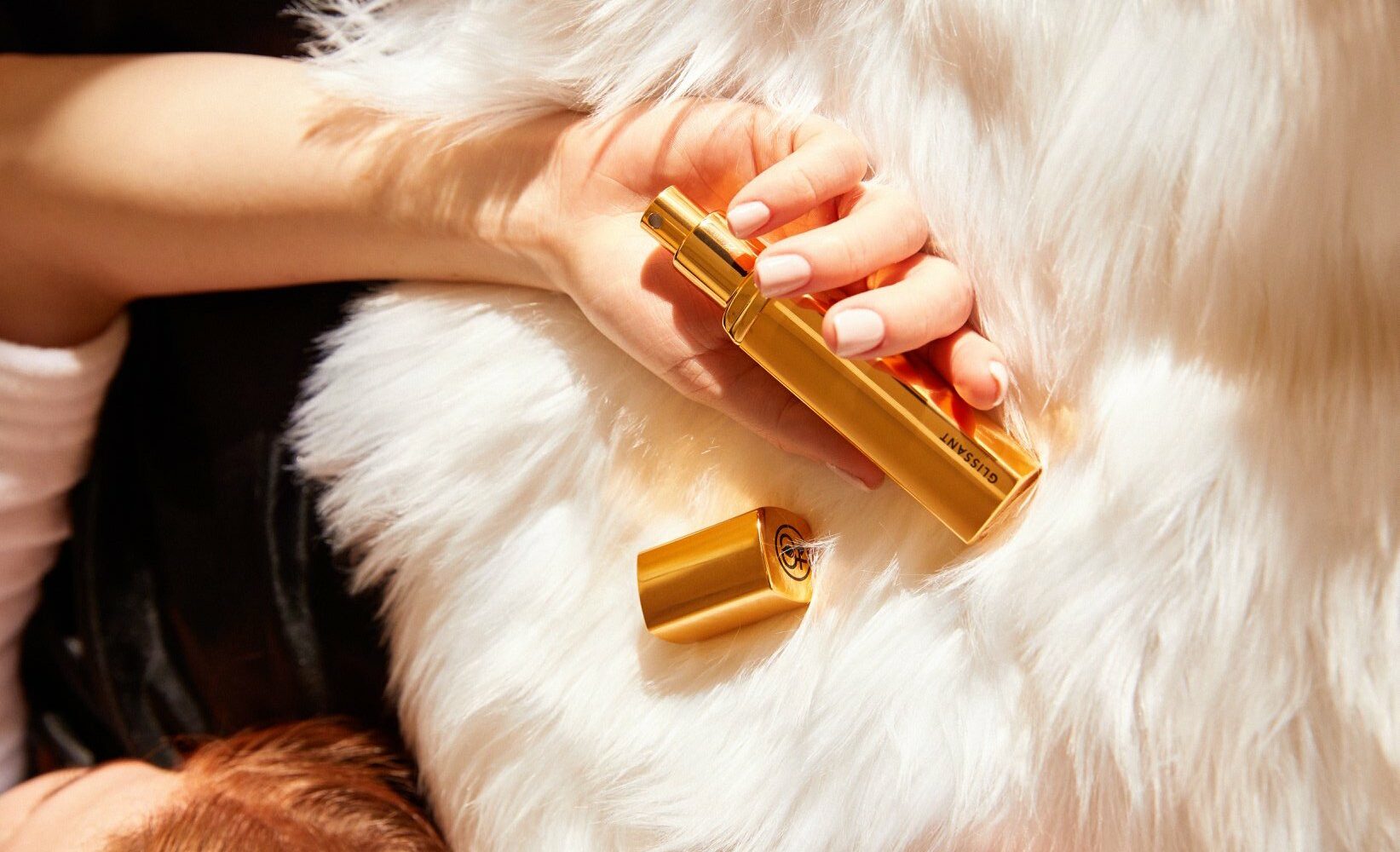 Glissant's Luxe Lube Merges CBD And Traditional Chinese Medicine
Urologist Karyn Eilber's menopausal and perimenopausal patients often asked her for lubricant recommendations. To provide answers, she shared available options, even though she wasn't jazzed about their ingredients. Eilber says, "A lot are full of chemicals, and women would come back and say, 'I used it, but it burns after I use it,' or 'I get infections when I use it.'"
Enter Renee Garacochea, previously VP of sales and marketing for Philip B, and founder of Fauna Aromatherapy Hair Care for Pets & People and Knotty Girl. One of Eilber's patients, she encouraged the doctor to develop her own line to fill the gap in the market and help women address a sensitive issue without triggering further issues. The two became partners and created Glissant, a new intimate care brand merging cannibinoids with traditional Chinese medicine.
CBD and TCM were chosen following Eilber studying vaginal lubrication and ingredients for natural lubes. As she was studying up, Garacochea's sister was diagnosed with metastatic cancer. "No traditional Western medicines were alleviating her pain at all," recalls Eilber. "The only thing that helped her was CBD. Renee said, 'If we're trying to make something to help pain with intercourse, why don't we also make a CBD alternative?' Being a straight-laced doctor, I was really out of my comfort zone, but, then, started to research it."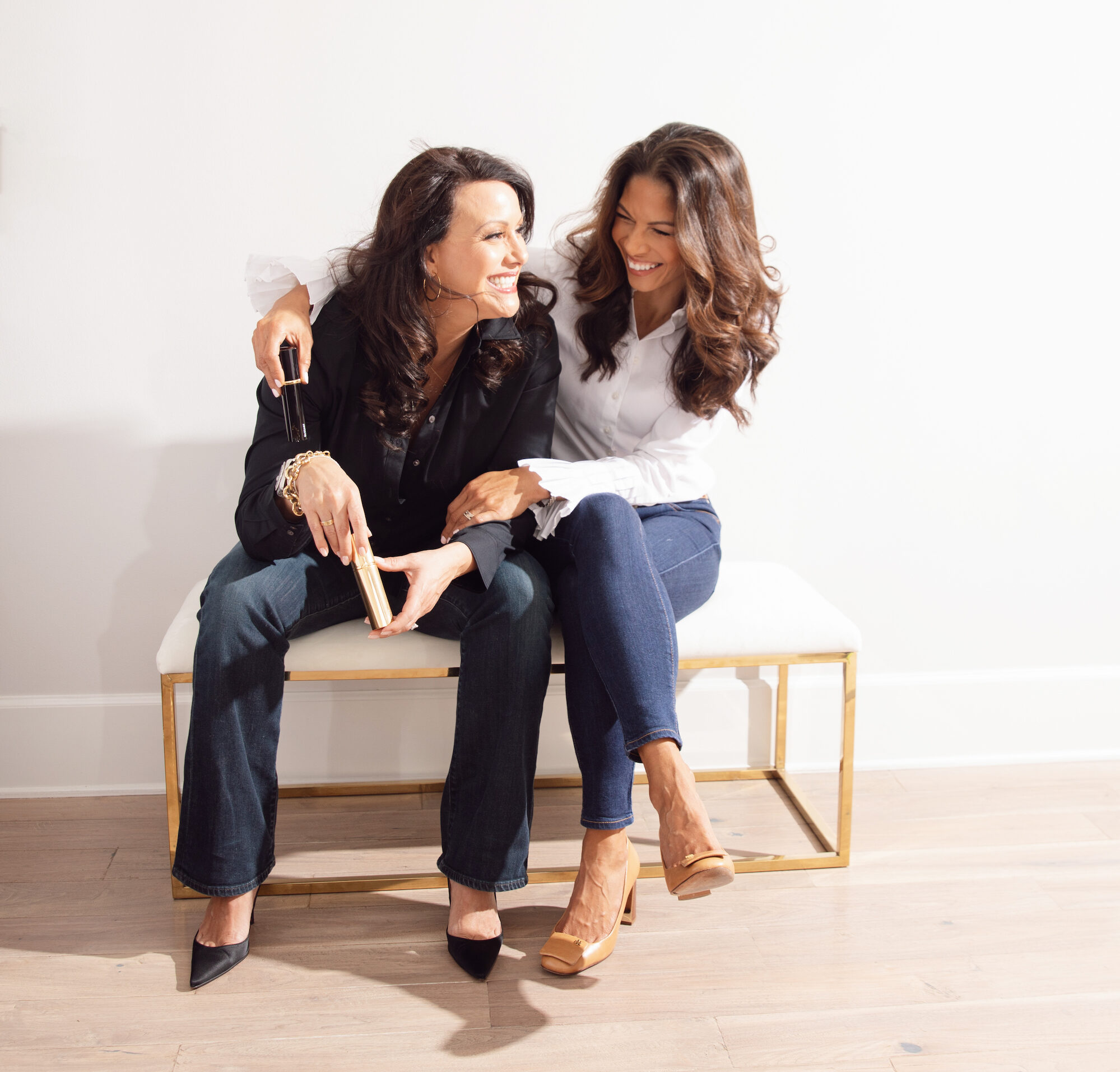 The more she learned about CBD, the more Eilber realized having it in lube made sense. It's an antibacterial and antifungal agent that fights inflammation and anxiety, too. Glissant's formulas are rounded out with herbs such as allium tuberosum and epimedium turned to in TCM for fostering the libido. The brand's Huile D'Amor contains 100 milligrams of CBD and CBG, a lesser-known cannabinoid that has similar effects to CBD, in a coconut, almond and grapeseed oil base. The lube retails for $55, and a 1-oz. refill can be purchased for $35.
In addition to its cannabinoid-infused oil formula, Glissant offers a water-based spray lube with a sea salt and caramel scent at the same prices as Huile. Glissant's water-based lube features hyaluronic acid, organic aloe leaf juice, l-arginine, and herbs like red spider flower and kangaroo paw flower.
"We really were formed to help women," says Eilber. "Yes, you can use it for recreational purposes, but our target audience is the woman who wants to be sexually active, but it's painful or she can't be sexually active for long as it's too dry, and she doesn't want to use things that are available that have a lot of [synthetic] chemicals."
"Our target audience is the woman who wants to be sexually active, but it's painful."
Eilber points out that Glissant's water-based lube is approved by the U.S. Food and Drug Administration. "Back in 2015, the FDA made a bid to get lubricants FDA-cleared," she says. "Although they're not really aggressive about taking the ones off the market that aren't, there's a reason why they do have FDA clearance. The FDA requires all of this safety testing. If the osmolarity is too high, it actually causes cells to die inside the vagina, which is the exact opposite of what you want to happen."
There's no FDA clearance currently for products containing CBD, so Glissant's Huile doesn't share the distinction with its water-based counterpart.
Glissant's assortment doesn't only include lubes. The brand has a Marigold & Arnica Petals Body Wash priced at $14 for a 8.5-oz. bottle. Eilber formulated the wash for the vulva area, but discovered it's a great body cleanser as well. "I picked the ingredients based on things that are calming for the skin," she says. "I've never been like a big bar soap user. I like my body washes, and you really have to use it a little bit to wash your body and shave your legs. A lot of women, some for fear of infection, shower before and shower after sex. Initially, it was just for that. After I started using it, I realized it's actually good for everything."
Glissant premiered quietly primarily on Facebook and Instagram at the end of March as COVID-19 was tightening its grip on the United States. "We just did a little launch online because it seemed to me disrespectful to push it too much with everything that was going on," says Eilber, noting Glissant ramped up its social media activity in April.
More products are on the way from the brand, and a moisturizer for the vulva is slated to be the next release, as well as a fragrance-free version of Glissant's water-based lube.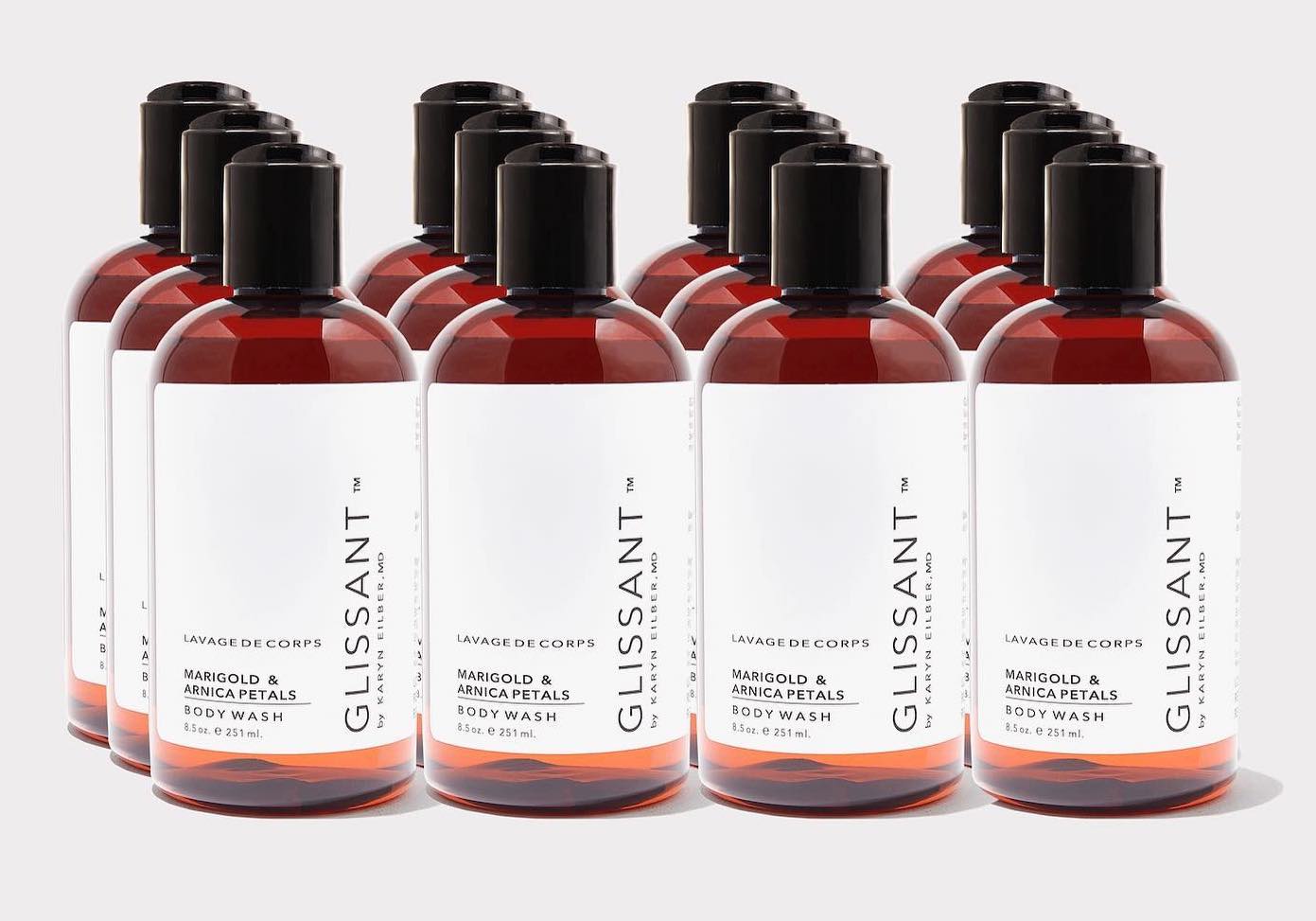 Retail distribution is part of Glissant's strategy, and it's targeting upscale stores like Neiman Marcus, Saks Fifth Avenue and Nordstrom. "The price point is not appropriate for a drugstore," says Eilber. "If you're going to spend that much money on something, people like to see it and feel it. I find it really hard to get across online how beautiful the packaging is and how easy the refill is."
Eilber divulges she and Garacochea invested over $100,000 to get bootstrapped Glissant off the ground, and $50,000 of the investment was dedicated to achieving FDA clearance. She figures the FDA clearance process could have been double the cost if she weren't a medical professional. "Most companies that have FDA-approved product hire a regulatory consulting company, which would have been another $50,000. Maybe I was too naive, but, I thought, 'I can do this,'" she says. "It has occupied a lot of my time."
While it's taken a large sum of money to bring Glissant to market, Eilber passionately believes the brand is worth it. "My whole life has been around trying to help women in general, but specifically in this area because so few people really focus on women's sexual health. It's disappointing to me as a physician and a woman when I have a patient ask about something that's been bugging her for years, and she's still even preface it to me like she's embarrassed to tell me, and I'm like, 'Listen, I'm the person that you should not be embarrassed to say something to,'" she says. "[Women] put everybody else first and, then, we decide to take care of ourselves if there's time in the day."