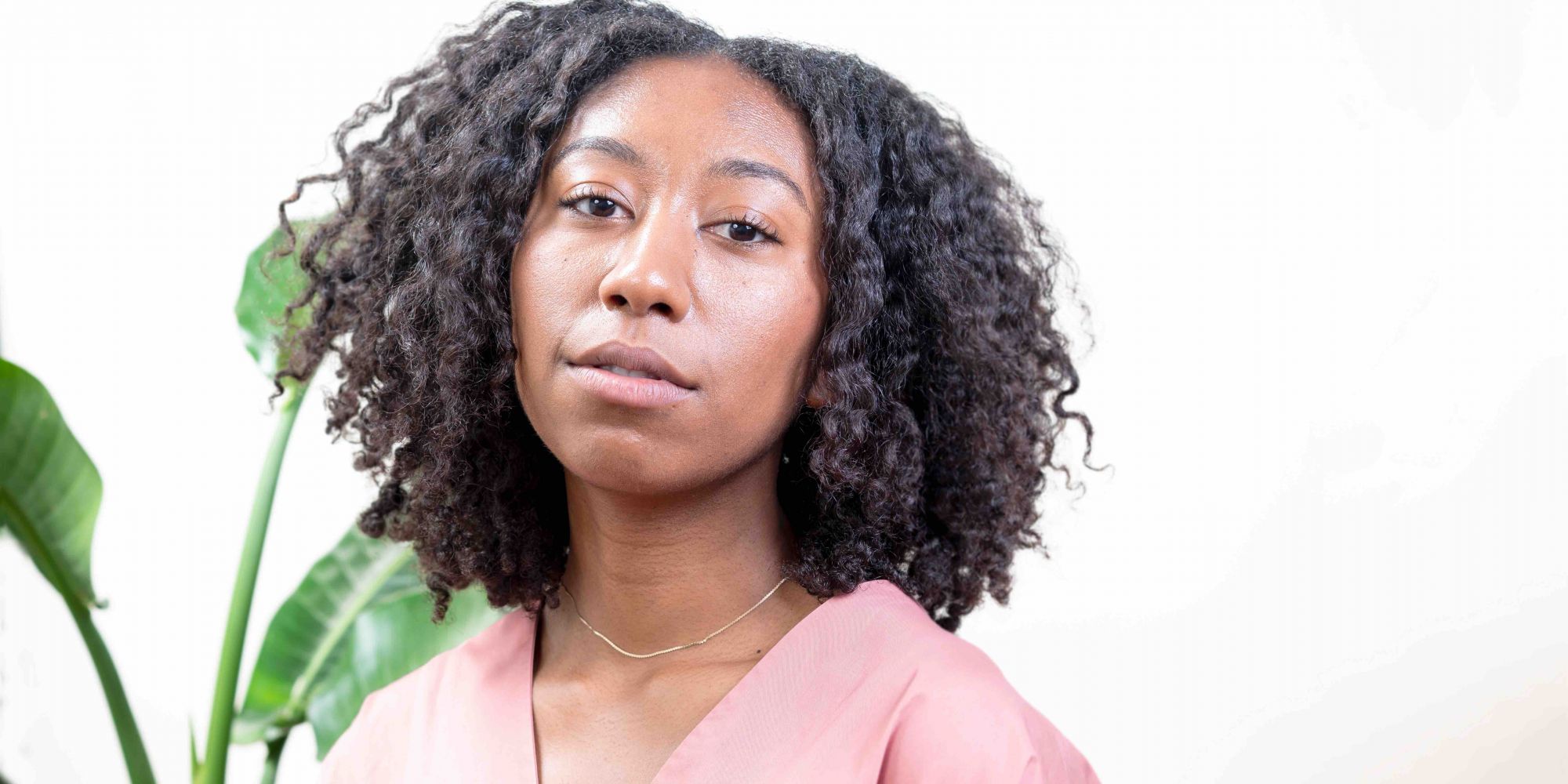 Is Golde The Answer To Wellness's Exclusivity Problem? Founder Trinity Mouzon Wofford Thinks It Can Certainly Help
Golde may be the least Goopy brand available at Goop. It's led by Trinity Mouzon Wofford, a 25-year-old from Upstate New York and Black woman on a mission to democratize wellness rather than a Los Angeles-bred 45-year-old white actress with an Oscar and proclivity for selling expensive pelvic floor contraptions. Not that she has anything against Goop. Mouzon Wofford, who started turmeric-fueled ingestible specialist Golde with boyfriend and business partner Issey Kobori, is proud to participate in the platform by presenting a different voice to a wellness community known for uniformity and exclusivity.
"It's OK for us to have these conversations about inclusivity and being a progressive, Black-owned brand," she says. "I don't consider us to be a political or militant brand, but what has caused us to resonate so well in the wellness and beauty space is that we have opinions. It's OK to be honest as a brand. That's actually what consumers are looking for." Beauty Independent asked Mouzon, who once invited followers to share their wellness gripes via Instagram, to elaborate on representation in the wellness category, production challenges, the difficulties of a direct-to-consumer model, retail launches, fundraising and the future of ingestibles.
What led to the creation of Golde?
My interest in holistic health is pretty long running. I was pre-med in college, but have always been really interested in the wellness space, even growing up. My grandmother ate only organic, and we were frequent visitors of the local natural food store in Upstate New York. What really got me the most passionate about looking at holistic health as a career path was my mother's autoimmune disease. She has a condition called rheumatoid arthritis, which is characterized by strong inflammation of the joints. She was seeing a traditional MD and, throughout my childhood, she was on disability and had steroid injections. She switched to a holistic doctor and a more balanced lifestyle when I was in college, and she was able to go off a lot of medication. I saw the results, and that really clicked with me.
The downside of this process was that my mom essentially went broke because the holistic doctor didn't take insurance. At that point, I was in college, and I wasn't sure whether I wanted to practice holistic medicine only for a certain group of people or completely redo the medical insurance system. Neither of those options were enticing to me, and I fell into a career in marketing. I fell in love with brand building and realized that there could be a connection to my interest in holistic health. Our product primarily features turmeric as the hero ingredient, and I got into it through my mother, who was taking it because it's such a great anti-inflammatory. I started throwing it into smoothies, and I saw a huge difference in my skin and immune system. That's when I put the pieces together and said to my long-term partner Issey, "Let's try to build a brand with this and see what happens."
When did the brand launch?
We launched a year-and-a-half ago. We probably worked on it about a year before that. As CEO, I head up the sales and marketing, and Issey is the creative lead and handles a lot of the operations. The wellness space has been divided into two camps. You have the old-school granola brands that I grew up with at the natural food store. Then, there's a response to that with the minimalistic, sexy, exclusive luxury products. There was nothing sitting in the middle that felt friendly and approachable, but still vibrant to make women excited to play around with ingestible products.
That vision went into the development of the packaging and ingredients. We wanted to build a product that looked really cute and could feel like a beauty product to make it fun to use, and we wanted to use ingredients that were super high quality, but weren't necessarily incredibly expensive to source and also tasted really good. We wanted to address the barriers that prevent people from getting into wellness by making a brand that is super consumer-friendly.
How much money did it take to develop Golde?
To this day, we are 100% bootstrapped. Issey and I were both working full-time jobs when we started. I believe we each put in about $5,000 to begin and continued to pay off expenses on our own personal accounts, and we grew super organically from there. After we launched in January of 2017, our lease was up at our Brooklyn apartment in July of that year. We had a moment where we thought, "Ok, should we resign our lease?"
We really weren't making enough money to be able to pay ourselves salaries and afford our rent, but the business was growing rapidly, and we weren't willing to continue to make concessions to full-time work while also managing the business. At that time, my mother, who was living in Upstate New York, was about to sell the house she had up there. So, I called her and said, "Hey mom, don't freak out, but don't sell the house." We packed up everything and went Upstate for several months to focus full-time on the business. That allowed us to scale and, after that, we were ready to get back to the city and keep going full speed ahead.
What was Golde's first product?
We launched with one SKU, Original Golde Turmeric Tonic Blend. It's a powder blend of turmeric, coconut milk powder, ginger, cinnamon and other spices. We knew that we wanted to build out a larger collection of ingestible wellness products with turmeric as the hero ingredient, and it seemed like a great product to introduce people to the concept. From there, we launched two additional SKUs that are based on the Original Golde recipe. We have a cacao and matcha blend now. That rounds out the category of tonic blends, and we are expanding beyond that category in the future.
What's the bestseller?
The Original is definitely a top seller. However, ever since we launched the matcha and cacao, we have been pleasantly surprised to see the numbers across the board. Each one has a beauty-boosting benefit from the turmeric and coconut, but the matcha is great for clean energy first thing in the morning. Oftentimes, cacao can be bitter, but our cacao is made with raw fermented cacao which has a super-rich chocolatey flavor and a bliss-boosting molecule. It's great for anytime of the day, but especially when you want to unwind and destress.
How did you land on Golde's pricing?
One of our pouches contains 30 servings. We wanted to keep the product at less than $1 a day. Right now, it retails for $26. We wanted it to be approachable for the consumer. We are not trying to be the cheapest wellness product on the market. We are trying to deliver a high-quality product at a price point that works for most consumers.
Why does the packaging look the way it does?
I knew I wanted color. I felt so much of the wellness space was still dominated by brands that either didn't have much on the design end or were really pushing exclusive luxury sensibilities. I felt color was more consumer-friendly and exciting. The color scheme comes from the turmeric plant. It has beautiful waxy green leaves, and a beautiful pink flower that comes out of them. Then, of course, you have the orange yellow root underneath the soil. I was inspired by those beautiful colors and turning them into packaging that could resonate with a consumer who'd mostly be a beauty consumer and wasn't sure about how to dive into the world of ingestibles.
What was your distribution strategy at the outset?
When we launched, I thought we would be mostly direct-to-consumer. I think I was naïve about what it would take to scale a direct-to-consumer brand. To this day, we are still a two-person team, and the amount of social media marketing and advertising that goes into developing a strong direct-to-consumer brand is really not feasible for two people on a shoestring budget. We've all heard about people who started with $50 that were suddenly making millions, but, generally, when you see brands succeed on the direct-to-consumer side, there's a lot of strategy and money being pumped into them.
We're at an interesting time now where there's such an obsession with direct-to-consumer and the idea that retail is dead, and we all have followed this new model being championed, but, in reality, there are so many wonderful retailers to partner with that are doing incredibly well and that are innovating alongside direct-to-consumer startups. We have found retail partnerships to be super strong and a really great strategic direction for the brand.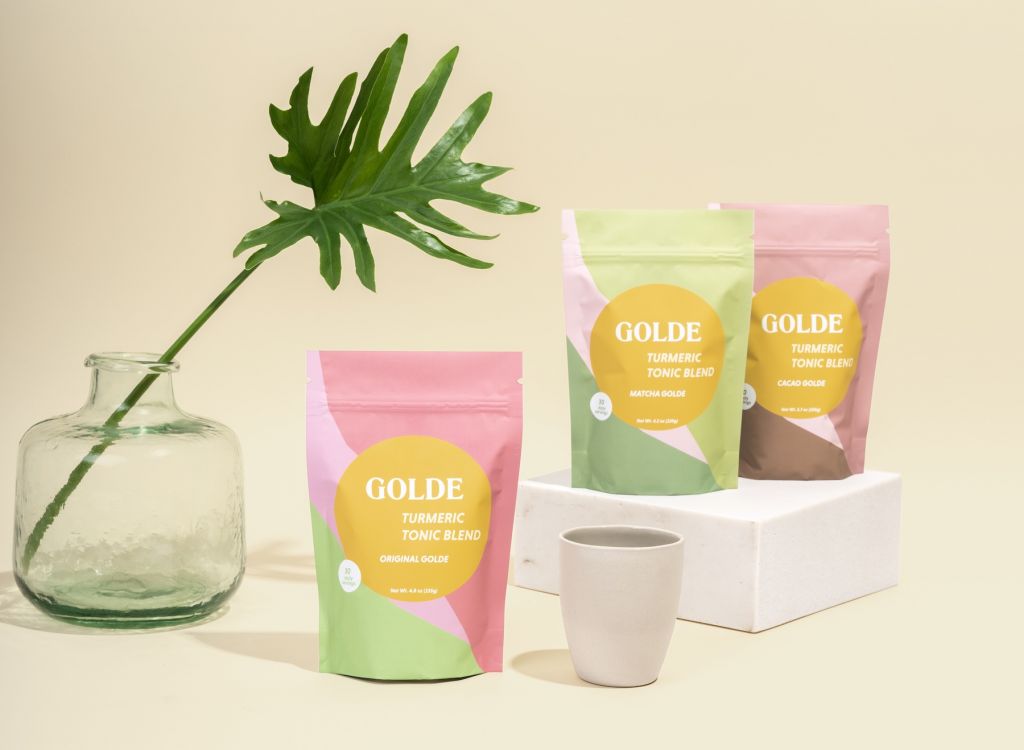 How have you built up Golde's retail network?
We started very small with some lifestyle boutiques. From there, we got inbound requests from larger retailers. In late 2017, we got an inbound request from Urban Outfitters, and that was the moment that really shifted things for our business. We started to recognize that this brand didn't just have to be a very small brand, but it could have placement in some of the largest retailers in the United States. We started to get more and more inbound requests from large retailers as well as press. We partnered with Urban Outfitters. Then, we launched with Riley Rose and Goop.
How did you scale the brand for retail launches?
I underestimated how challenging the scaling piece would be. At the same time as we were launching partnerships, we had to switch co-packers. Our co-packer realized they couldn't keep working with us because the coconut in our blend is technically an allergen because it's technically from a tree nut, and they didn't have the right certification to work with tree nuts. We got a call from the saying, "Hey, sorry, we can't do any more production for you."
We scrambled to find someone else who could do the job. Luckily, it happened at the right point, and we grew a lot after we found the new co-packer. This co-packer is better suited to scale with us over the long term. As large retailers like Urban Outfitters are getting used to partnering with smaller companies, they're generally fairly understanding of the fact that production issues happen. We've done well by being as transparent as possible with our partners whenever we think there might be a delay.
The other piece of scaling up was suddenly we were getting these huge POs when we were still maxing out our credit cards. We haven't done any factoring, and we haven't taken outside investment yet, but there were certainly times I wished we had to keep things comfortable. In the end, when you sign up to be an entrepreneur and bootstrap your business, you sign on for finding ways to be creative with really limited resources.
A co-packer quitting on you seems very trying. Did you face any worse challenges?
If you can believe it, that actually wasn't the worst challenge. Maybe a couple of months before we got that call from the co-packer, we had gotten all of our packaging for our new SKUs, and the pouches were completely misprinted. The colors were bright neon, and the construction was really poor. When we talked to our printer to see what they could do about it, they just said, "Well, different people use different machinery, and you get different results."
We didn't get our money back, and we had all these pouches that were wrong. This all happened right around the holidays in 2017. We had pre-sold our new SKUs, and we had no packaging to put them in. I cried and, then, I just sort of dealt with it. We figured out a way to get the product out in the packaging we had, and we did just about everything we could to find a new printer. It turned out the printer that we found was much better than the printer we had been working with anyway, so it was a good transition, but it was really stressful at the time, and it backed up our production.
What's a tweak that you've made to the business that's been impactful?
When we launched, we were being more explicitly the turmeric company. We realized that didn't quite align with what we were actually trying to build, which was a vibrant and approachable voice in the wellness community. We still consider turmeric to be our hero ingredient, and it will continue to be in all or most of our products because it's so powerful, but we think about our brand differently today as championing larger goals.
Who is Golde's target consumer?
Our product has pretty wide-ranging benefits for men and women of all ages, but who we really speak to is the consumer who is wellness curious. Maybe she's making smoothies, and she's thinking about ways to meditate, but she hasn't totally dived into the world of ingestibles and herbs. She's relatively young, excited about the beauty category and wants to be more engaged in the wellness category, but doesn't really have a brand that's speaking to her.
Is the wellness category's reputation for exclusivity warranted?
That's an especially interesting question for me as a woman of color. As far as I'm aware, I'm the only Black founder in the mainstream wellness space, which is disappointing, but unsurprising. The wellness community has a long way to go as far as inclusivity goes. On the fashion side, there are startups like Good American and Universal Standard championing more size inclusion and, on the beauty side, you have brands like Fenty and Mented bringing in more shades. The wellness category is fairly new and, if you looked at cosmetics or fashion five or 20 years ago, they are nowhere near as inclusive as they're moving to today.
The wellness category is also overwhelmingly dominated by founders fitting a very clear description of what wellness should look like. These are women who are wealthy, thin and white. Naturally, what happens when you have a business run by women of that demographic, they are really good to speaking to other women in their demographic. Younger women who don't necessarily have their finances, and women who are not thin and white aren't necessarily represented because there haven't been founders that represent them. My goal with Golde is not to start a battle cry against the brands that exist in the wellness space. We partner with Goop, and I think they do incredible things. I'm super proud that they carry an independent Black-owned wellness brand. My goal is to set a new standard.
Do you feel you have to practice wellness as an entrepreneur in the wellness space?
On the one hand, I'm naturally super enthused by wellness, so I tend to be engaged with it, but it's true that, the busier you are, the more that's going on with your business, the less you're able to make time for yourself. I've definitely had to cut down on my me-time on everything from exercise to meditation to even grabbing a juice when I want, but I've been making the effort recently to make time for myself every single day. Clearing my head, even just for 15 minutes, makes a difference in my ability to work through the rest of the day and, if you're not decompressing on a daily basis, it's going to have a nasty cumulative effect on your mental health and ability to work. I think about it not being only about taking care of myself, but, in taking care of myself, I take care of my business. If you are stressed and drained, you are not going to do quality work.
What's your biggest fear as an entrepreneur?
Can I give you a list of 10 things? What I first think of is this overwhelming feeling of self-doubt that you can frequently wake up with first thing in the morning. It's not directed at a specific problem, but at meta questions like, "Am I doing the right thing? Is this going in the right direction?" A lot of my fears are tied up in self-doubt and phobia over making a wrong decision as if one mistake could take away the entire business.
Have you fundraised for Golde?
We are in the process of talking to investors now. We are figuring out what makes the most sense for us. It's really easy as a brand to get sucked into that world and raise as much money as you can to grow as much as possible. There's been a tech-ificatoin of every industry where now everything needs to be direct-to-consumer, and everyone needs to grow as quickly as possible, and you need to have super intellectual property. In the beauty space in particular, that's not necessarily how it has to be.
I was speaking to an investor recently that had a really refreshing take. He said, "Retail is the new untapped market now because so many brands are focused on direct-to-consumer." Many of our favorite iconic brands like Nike didn't grow rapidly because of large rounds of fundraising. My point isn't that we won't take on VC money, but rather that there are many different paths to success, and we are evaluating all the options.
Where do you see the ingestible segment headed going forward?
It would be incorrect to assume wellness and beauty ingestibles are a trend that's going to die off. Now that consumers know they can treat their skin and their stress holistically with internal products, there's not really any going back from that. I think we are going to see wellness develop as no longer a subset of beauty underneath the body section, but more as a partner with beauty. You are going to see more and more standard beauty brands developing their own ingestible products, and retailers and brands alike are going to be thinking a lot about how to put these products in front of the consumer and make them exciting. We are going to see new superfoods popping up and different delivery formats.