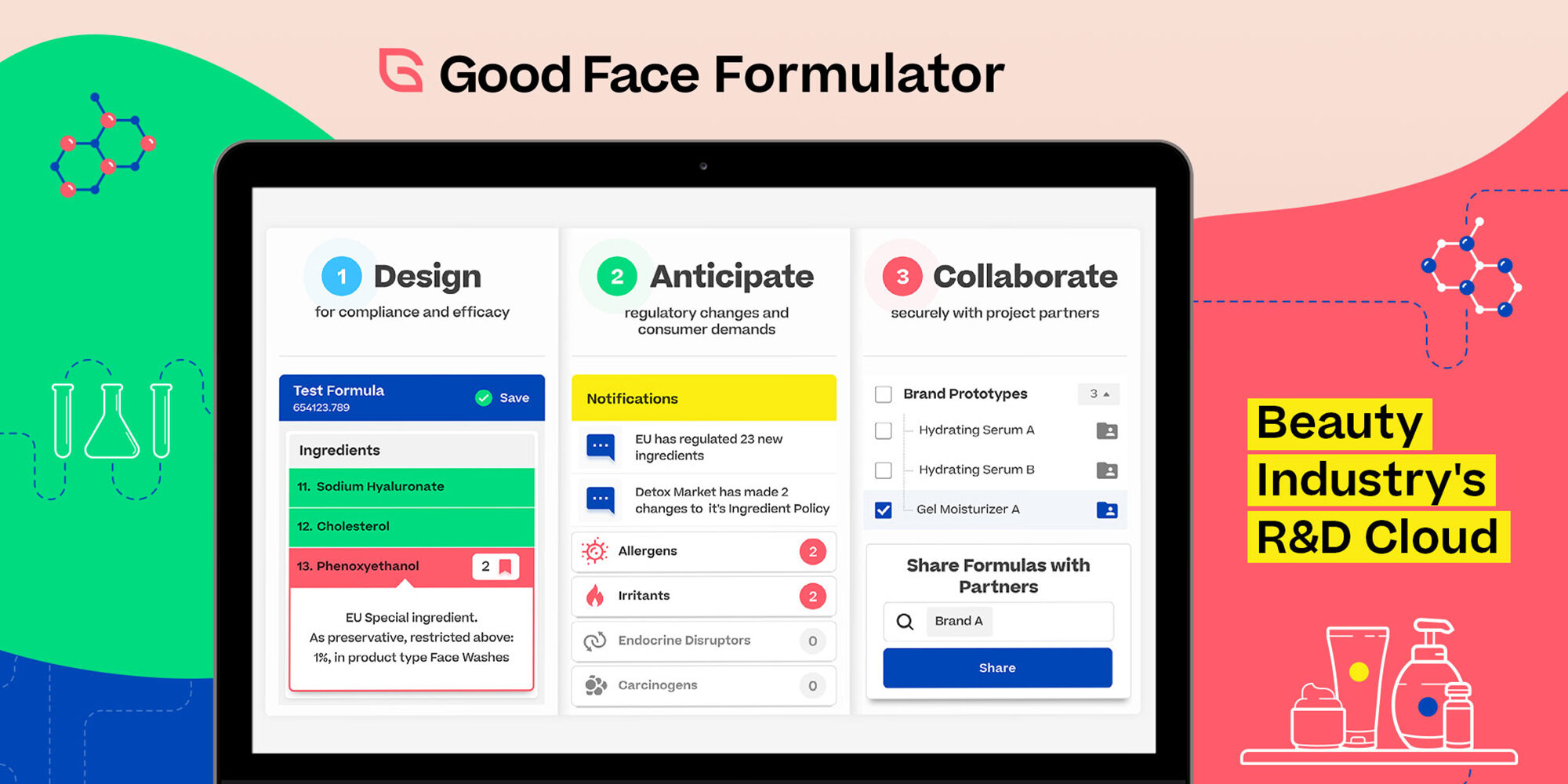 The Good Face Project's New PRO Formulator Aims To Make Product Development And Innovation Easier
Transparency and innovation platform The
Good Face Project
is launching a PRO version of Good Face Formulator, its popular research and development tool.
The tool was soft-launched at the New York Society of Cosmetic Chemists' Suppliers' Day show earlier this month and is already being integrated into its service. The GF Formulator PRO enables chemists to develop formulas from scratch with ingredient intelligence and real-time regulatory feedback, from formula cost and trade name to ingredient list conversion.
It also enables economies of scale across formulas by supporting validation studies and manufacturing notes in a single space that's easy to navigate. The Good Face Project CEO Iva Teixeira positions the GF Formulator PRO as a "powerhouse of product development" that makes the job of not just regulatory chemists, formulation chemists, product developers and innovation managers much simpler. She says, "With the first version of the GF Formulator, we decided to make the best regulatory tool in the industry in order to alleviate the biggest pain point of the product development cycle, regulatory compliance."
Over the last six months, The Good Face Project has been working to enhance the GF Formulator based on feedback from beauty product creators who are constantly innovating on behalf of consumers. On top of screening ingredient lists after formulation, formulators can use the tool to drag and drop ingredients and ingredient levels, pass along notes about the formulation, and optimize a formula from the start to maximize its claims. Teixeira says, "We saw that we could uniquely serve these teams with an upgraded solution that guides the product creator through all steps of the formulation process while keeping the real-time regulatory feedback as an important component." 
Robyn-Melissa Watkins, founder and head of product development at research and clean product development firm Holistic Beauty Group, has saved a ton of time with the tool. "We pride ourselves on aligning the products we develop with brand missions, this includes vetting ingredients and potential claims and retailer compliance. Good Face's Formulator tool allows us to do all of this," says Watkins, who previously held product development roles at Smashbox, Arbonne, Orly and DayNa Decker. "We love what Iva's team has built. The GF Formulator PRO offers game-changing value to our process."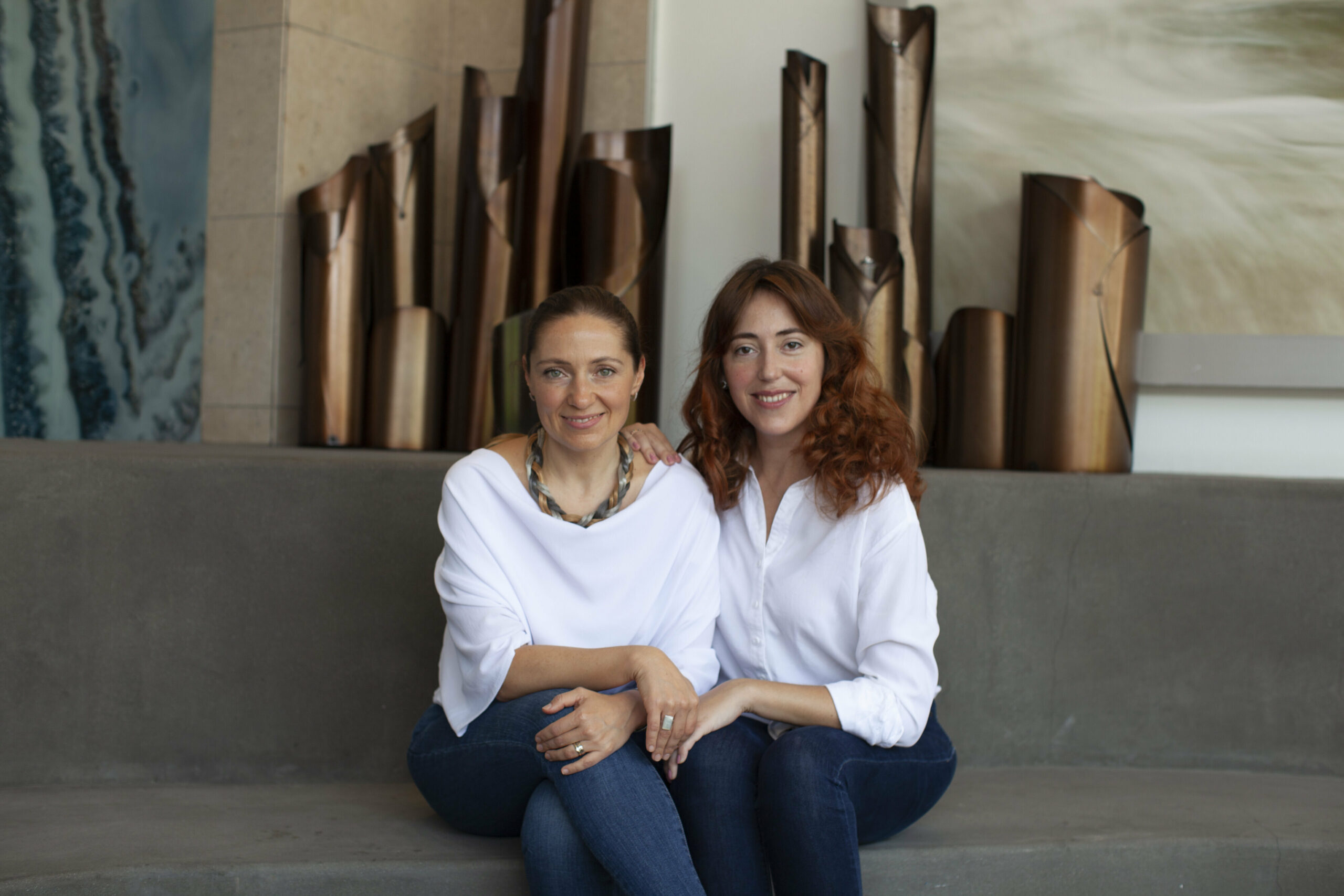 Fred Khoury, president of family-owned custom formulation house Above Rinaldi Labs, who advised The Good Face Project on the development of GF Formulator PRO, plans to use the tool to run the technical end of his company, replacing many manual methods of onboarding clients, vetting ingredients, formulating and capturing testing data. He says, "I have played with many [formulator tools] over the years, and each seems to be lacking in some department—functionality, feasibility, comprehensiveness, ease of use or affordability."
Khoury underscores GF Formulator PRO assists Above Rinaldi Labs with staying up to date with every-changing ingredient policies to deliver innovation at the speed the fast beauty market demands. "We run with the best of them, and no one can keep up with the million and one different ingredient policies, trust me," he says. "We have earned the reputation for developing innovative products that provide superb results while giving our customers the needed competitive advantage to succeed. The GF Formulator will help us keep this promise to ourselves and our partners."
The Good Face Project has grown tremendously since its launch in 2018. Brands such as Vegamour, Hero Cosmetics, Odele Beauty, The Honey Pot Company and Alastin tap its capabilities to drive and manage product development pipelines. Brands are evaluating formulas frequently with it to stay competitive and compliant rather than wait for chemists to do the work to determine if they fit a retailer's standards or adhere to regulations in international markets. GF Formulator PRO also supports retailers like Target, Grove Collaborative, The Detox Market and Cos Bar in private-label product development and the implementation of clean and sustainable beauty programs.
The Good Face Formulator was originally conceived at the Target Tech Accelerator more than a year ago to bridge the gap between outsourced formulation partners and store brand product development teams. The store brand product development teams had difficulty keeping up with shifting retail and geographic restrictions as well as brands' desire to obtain emerging certifications from certifying bodies like EWG, Cradle to Cradle and Ecocert.
Product regulations are written at the International Nomenclature of Cosmetic Ingredients (INCI) level, a standardized system for listing ingredient names on cosmetic labels, but the names used aren't common "street names," but rather the chemical name or Latin binomial name. For example, retinoid is listed as dimethyl isosorbide. That creates a manual translation step for brands and formulators. 
GF Formulator PRO is artificial intelligence-powered and features 150,000-plus ingredients mapped across at least 15 dimensions of efficacy and safety. It adjusts when regulatory, scientific and consumer sentiment changes occur, allowing for real-time input on formula design and the procurement process. "Our superpower is understanding at the INCI level, whether it is the benefits like moisturizing or brightening or from the regulatory or environmental safety point of view," says Teixeira. 
Companies pay either a monthly or annual fee to access The Good Face Project's tools. Subscriptions start at around $300 and top out at thousands of dollars per month. Emerging brands that only need access to the platform's entry-level offerings are privy to the lowest price tier, and Adit member brands have complimentary access to GF Formulator.
"We have an endless roadmap. Today, there will be the ability to formulate, test for efficacy and, at the very same moment, also see regulatory feedback," says Teixeira. "Where we're going is becoming the beauty industry's R&D cloud, bringing the full suite of tools for the whole product innovation team. This includes competitive benchmarking, ingredient insights, formula stability. We're bringing in more capabilities that have synergies so that an entire innovation team at a brand like say Olaplex can use the tool from concept all the way down to manufacturing requirements and to generate outputs that help all involved parties along the way."