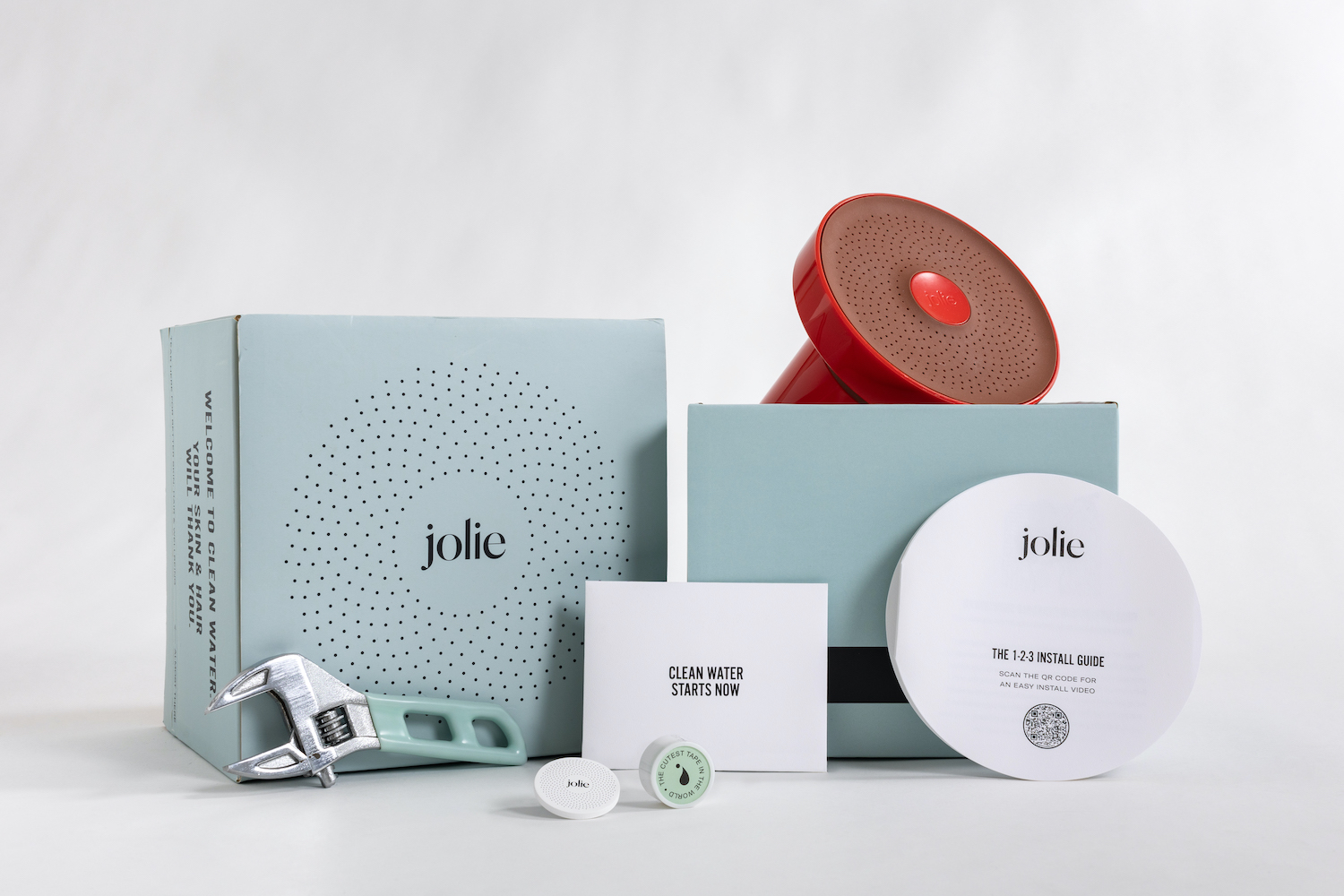 Greats Founder Ryan Babenzien Enters The Bathroom With New Showerhead Filter Beauty Brand Jolie
Ryan Babenzien decided that, if he was going to launch another consumer venture following the success of his premium sneaker brand Greats, which sold to Steve Madden in 2019, it had to tick three boxes: It had to cater to vanity or vice (he chose vanity), couldn't have sizes (too many challenges), and offer something people depend on every single day without thinking twice.
He set his sights on the bathroom after suffering from perpetual dry skin and not being able to figure out why. "I started doing research and realized that water is, sadly, very contaminated across the country," says Babenzien. "That was the moment where the idea of starting a beauty wellness brand that addresses the purity of your water for better skin, hair and well-being was born."
His new brand Jolie's showerhead is designed to filter 85% of chlorine and heavy metals such as lead, arsenic, mercury and chromium out of water for three months based on average shower use. The compounds are commonly found in water in the United States, according to Babenzien, who says they have negative impacts on skin and hair, including contributing to eczema and dandruff. "The product that we're building, the issue that we're solving is so fundamental to everyone's routine," he says.
At the core of Jolie's product is a proprietary combination of two types of filtration mechanisms: KDF-55, a copper-zinc alloy that removes chlorine and heavy metals at high pressure and temperature, and calcium sulfite focusing specifically on chlorine removal. Jolie's showerhead was tested by three independent testing facilities. Babenzien asserts it has the most effective filter on the market.
"The issue that we're solving is so fundamental to everyone's routine."
Speaking of other showerhead filter brands, Arjan Singh, co-founder and head of marketing and operations at Jolie, says, "A lot of them have 10-, 12-, 15-stage filtration systems, and they're packing a lot of different materials in there that aren't doing anything in terms of removing chlorine. We know this because we've tested it and instantly noticed a decrease in pressure or a clogging of the filter."
Babenzien and Singh also point out that the claims of other brands purporting that they provide effective filtering for six months are misleading. Jolie recommends customers replace the filter every three months. The brand's showerhead is priced at $148 on subscription or $33 every three months. The brand calculates the cost to consumers amounts to 44 cents a day and has a 60-day money-back guarantee.
Babenzien paid attention to aesthetics as well as performance. "We really wanted to create something beautiful, something that ultimately can wind up in the MoMA store," he says. Customers select from six finishes and colors such grey, red and black to suit their bathroom style. Singh, who spent four years working in Scandinavia for the Boston Consulting Group, notes Scandinavian design was a big influence.
"There's a timelessness to the products that they create, the utility to the products that they create and also an approachability to them," he says. "We want this to look like a showerhead, but to look like a Jolie showerhead and for one to recognize that without looking at the logo."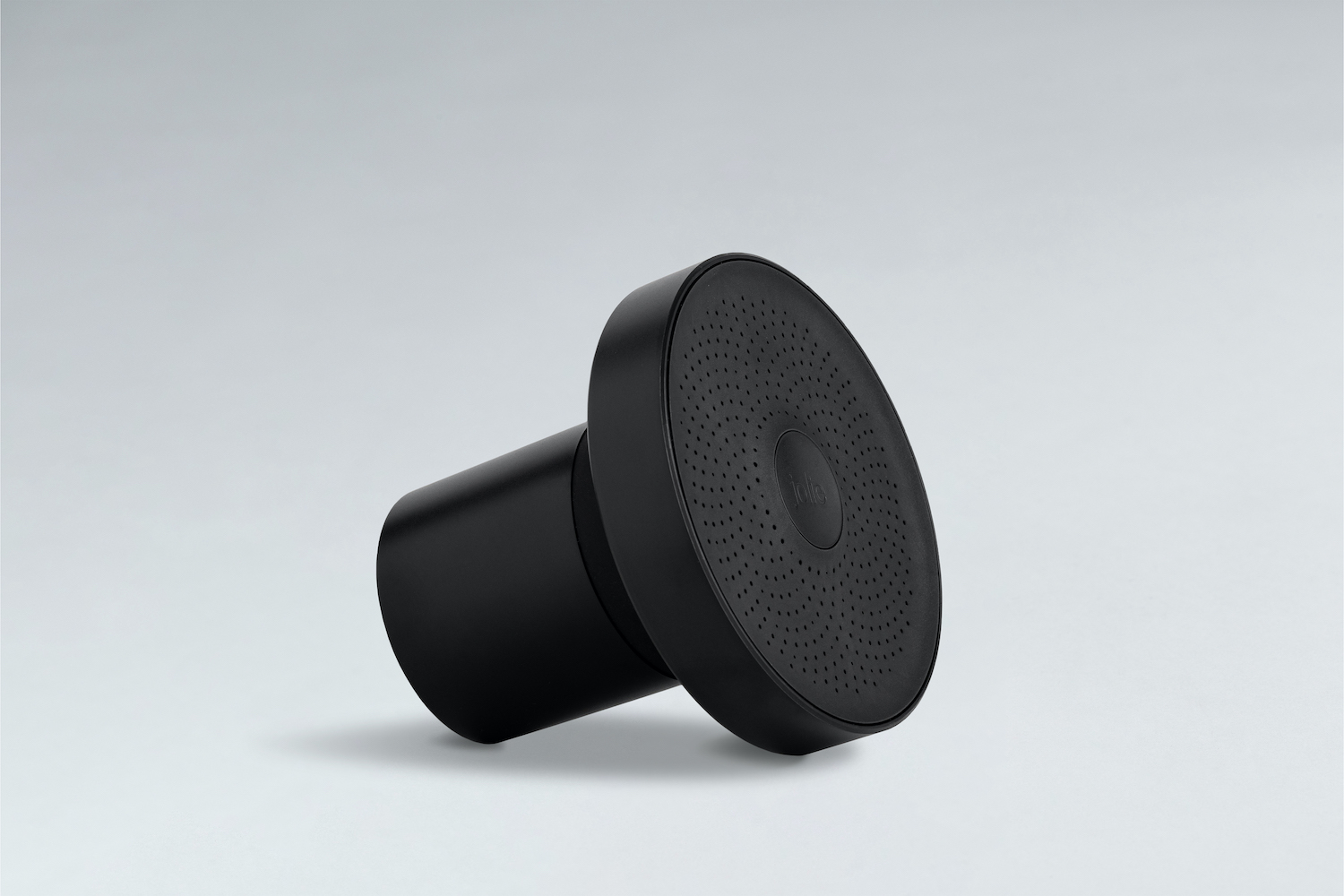 Babenzien believes education will be key to Jolie drawing consumers. The brand's website supplies free water reports tapping U.S. Environmental Protection Agency and Environmental Working Group information to dive into the chemicals present in the water where people live, and it outlines the possible beauty ramifications of the chemicals. Jolie's water report is spotlighted in Facebook, Instagram and TikTok advertising. In addition, its site features a glossary assisting consumers with making sense of hard-to-pronounce water contaminants along with those that are particularly noxious.
Jolie discloses that roughly 15,000 people have received water reports so far and populated the brand's pre-launch list. Jolie expects to expand into retail next year. Once in stores, it intends to place its barcodes in them to allow customers to access its water reports. Babenzien says he's in talks with Sephora and Nordstrom about carrying Jolie. For retail expansion, he's interested in introducing Jolie at beauty specialty retail initially. "Then, we'll scale from there," he says.
Jolie is already gaining buzz. A viral TikTok video posted by Nadya Okamoto, founder and former executive director of the nonprofit Period Inc., hit 1.4 million views within three days of going live on Nov. 20 and drove 4,000 sign-ups. "I'm not like super into makeup. I don't actually own any makeup, but I'm super into like finding natural and easy ways to take care of my skin," says Okamoto in the video.
Jolie will be transforming Okamoto's content into ads, per direct-to-consumer brand authority Sharma Brands CEO Nik Sharma's newsletter. The newsletter mentions Jolie reached an 80% conversion rate for online sign-ups on ads developed with Sharma Brands' sister company 1180 centered on editorial content related to the water report. "Our goal was to test the positioning of the showerhead as a beauty tool," explains Sharma.
Jolie is certainly not the only brand jazzing up the showerhead space. The company Hai has garnered $6 million in funding for what publication Techcrunch calls "the world's smartest" showerhead. Vitaclean delivers vitamin C via shower water. Celebrity hairstylists and Nine Zero One salon founders Nikki Lee and Riawna Capri are behind the Raindrops showerhead filtration system. High-pressure, water-saving showerhead brand Nebia was acquired by Moen.
Jolie has raised an undisclosed funding total to help it counter the competition and grow its audience. The brand is in the portfolio of Dyrdek Machine, a venture studio led by entrepreneur and entertainer Rob Dyrdek, and has secured investment from Sharma's Masala Capital. Jolie plans to move beyond the showerhead to tackle various elements of the bathroom like the sink and tub down the line. It could extend from the bathroom to release a water hose for pet parents. Global distribution is on deck as are unique filtration blends to accommodate contamination by state, region or country.
"When you talk to someone about Jolie and filtering your shower water, many, if not everyone we've spoken to, has said, 'This is like an aha moment,'" says Singh. "We filter the water we drink or we go out and buy bottled water. The skin is our largest organ, we shower every day, and we're absorbing this water into our bodies, but we forgot about filtering it, and we really think that this is a fundamental step."