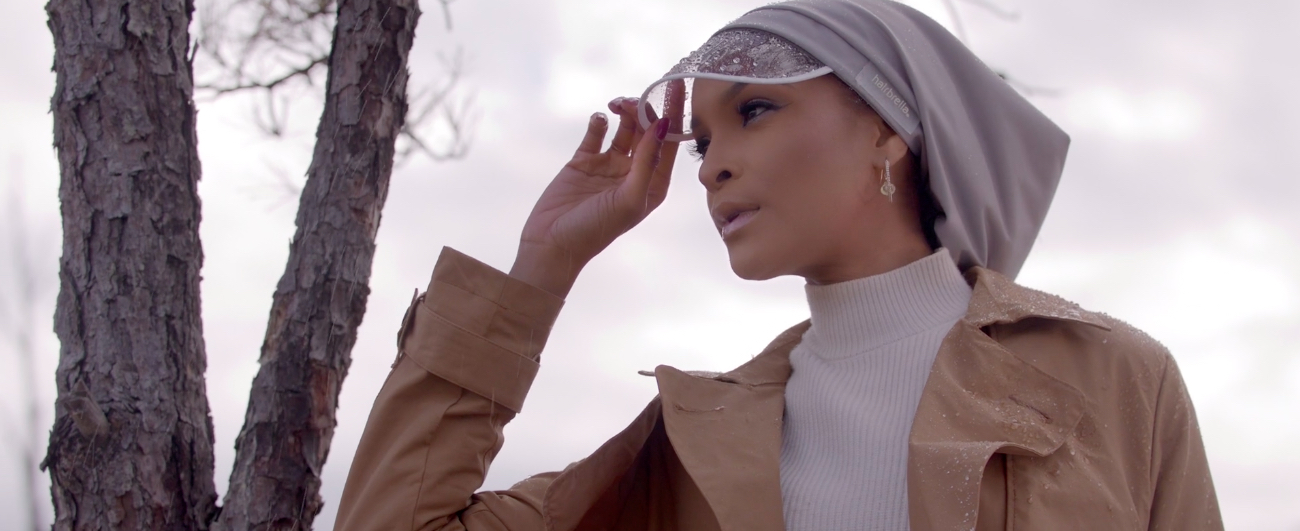 How Tracey Pickett Turned Bad Luck Into A Business On Track To Surpass $2M In Sales This Year
For Tracey Pickett's entire life, she's been afflicted by a beauty curse. "Virtually every time I go to the salon it rains," she laments. "I even went to go get my hair done once on a sunny day, and it started raining as I walked out."
The beauty black cloud followed on her way to an important job interview and burst as soon as she got out of the car to go to it. Equipped with only an Office Depot bag, Pickett threw it on her head and made a run for it. "I remember feeling so defeated and thinking there has to be a solution for this problem," she recounts. "Women shouldn't be running around with bags on their heads."
Returning home post-interview, she scoured websites for alternatives to the Office Depot bag. She ran across two options: bucket hats that left hair hanging out and exposed, and plastic caps that trapped heat and weren't exactly stylish. Pickett says, "I started basically wearing a shower cap with beanies on top of it."
Over the course of the next two years, Pickett, an attorney at the time who gave herself a personal deadline to transition to entrepreneurship by her fifth anniversary of practicing law, transformed the makeshift beanie-covered shower cap into what she now calls Hairbrella, which combines a visor with a beanie to shield hair from rain. Once she'd designed it, luck turned in her favor. A chance meeting with Spanx founder Sara Blakely at an Atlanta area restaurant where they were both eating dinner spurred Pickett to start Hairbrella's patent process. She quit her legal job on her fifth anniversary and launched the brand.
In late 2016, Pickett initiated a Kickstarter campaign that amassed $16,266. Her family and friends really got behind the campaign, and she estimates they contributed at least half of what it raised. Pickett's former boss was a big supporter, too, and bought 75 Hairbrellas to give away at a holiday party. The main purpose of the campaign, though, was to get Hairbrella in the hands of 250 people Pickett encouraged to give her the harshest possible criticism. She then spent six months improving the product based on their feedback.
A big hurdle in the development process was identifying a waterproof, thin and lightweight fabric that would drape like a beanie while protecting like a shower cap. Pickett ended up running across the perfect microfiber fabric with a polyurethane lining in a furniture upholstery store in East Atlanta. Once the upholstery store ran out, she had to reverse engineer the fabric with the help of a fabric manufacturer.
Another hurdle was product construction. Pickett explains, "I ended up having to find someone who had experience making bags and clothing because there are elements of the Hairbrella that are truly more akin to manufacturing a bag than they are a hat." After two and a half years and about 65 iterations, she finally landed on the right material and shape.
"Our mission is to help women feel fearless no matter the forecast."
Today, Hairbrella comes in three primary styles—classic, lite and pro—available in adult and kid versions. Pickett says the classic is by far the most popular product, but the pro became a close second over the summer. The pro includes a rain hat and face shield that Pickett and her team created after hearing from customers who work as mail carriers, and in the food service and healthcare industries they were wearing their visors over their eyes as additional PPE or personal protective equipment.
"I definitely wasn't looking for an opportunity to take advantage of what was going on, but it was like, 'Wow, we do have a manufacturer that creates hats that has a transparent visor,'" she says. "We were uniquely positioned to have a natural evolution of our current products to help our customers even more." It took four to six weeks to create the pro, and she donated 1,000 to essential workers.
Pickett feared the pandemic would undercut her business. Instead, she told Forbes in June that its sales picked up 30% as the global health crisis hit. Pickett elaborated to the publication that, for the first two and half years of Hairbrella, it was pulling in $2,000 a month in sales. It's currently generating roughly $200,000 in sales a month, putting it on pace to exceed $2 million this year. Hairbrella is the No. 1 rain hat brand on Amazon.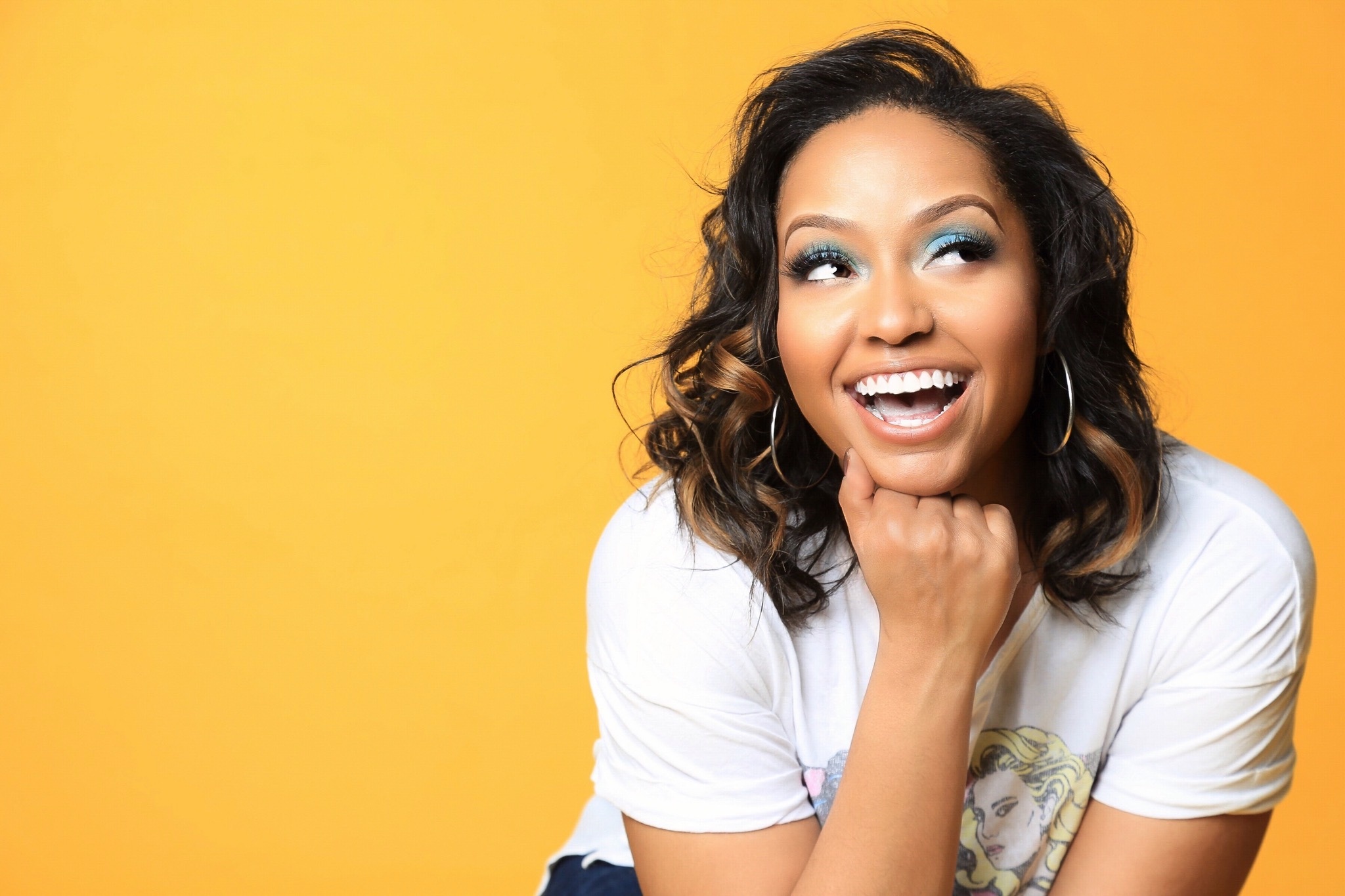 The growth has drawn investor interest. Collab Capital, an investment firm dedicated to assisting Black founders with building sustainable businesses, backed Hairbrella with $500,000. In a Medium piece on the investment, Jewel Burks, general partner at Collab Capital, wrote, "We believe Hairbrella can redefine its category of rain and outdoor protective gear by providing alternatives that center Black women in its design decisions." Prior to Collab Capital's funding, Hairbrella raised around $100,000 from angel investors, including Nathaniel Bronner Jr. of Bronner Bros., one of the largest private hair companies in the country.
Looking forward, Hairbrella aims to land partnerships with companies with uniformed employees "so that we can better serve those women who have found it to be a benefit to them and their work," says Pickett. Hairbrella is in talks with UPS and airlines, and Pickett hopes to engage sports arenas once they fully open back up. In the beauty industry, salons and beauty stores are targets. Pickett notes, "I often say, 'Everywhere an umbrella is I want a Hairbrella to be.'"
She's setting her sights overseas as well. "Believe it or not, there are a ton of women and a ton of customers in Australia, U.K. and, of course, Canada, Ireland and Africa that are interested in wholesale," says Pickett, adding, "India, which has a crazy monsoon season in the summer, also really likes the Hairbrella." The brand is planning to extend its Amazon reach to international markets and is hunting for wholesale partnerships abroad.
"It started out as a beauty accessory and has really become so much more," says Pickett. "Our mission is to help women feel fearless no matter the forecast."