Helen Of Troy Buys Leading Textured Haircare Brand Curlsmith For $150M
In a hot haircare category, Helen of Troy is adding to its strong bench with the acquisition of textured haircare brand Curlsmith.
The owner of Drybar's haircare products line and Hot Tools' styling appliance range is paying $150 million in cash for the brand, an amount it figures is 10X EBITDA or earnings before interest, taxes, depreciation and amortization for 2022. Curlsmith is projected to generate $40 million to $42 million in sales this year and instantly become the most profitable business in Helen of Troy's portfolio.
In a statement underscoring Helen of Troy's strategy to invest in businesses that can accelerate profitable growth, CEO Julien R. Mininberg, says, "Prestige textured haircare products are growing ten times faster than products for non-textured hair, and twice as fast as mass market textured hair products. Curlsmith is winning by empowering consumers with curly and textured hair to love the hair they have and simplify care. The business more than doubled in size between calendar years 2020 and 2021, and we expect it to continue to grow at a healthy double-digit rate."
Curlsmith CEO Michal Berski, who founded the brand in 2017, says, "If you look at the portfolio of brands that Helen of Troy owns, all these brands are leaders within their categories and same thing with Curlsmith. We are the No. 1 textured haircare brand in the U.S. So, it's an obvious choice for Helen of Troy. We are leading that space within Ulta, too, and it just feels like the beginning for us. We have been working just with Ulta, but we are open-minded. We are looking to grow the brand."
Operating across the beauty, housewares, and health and home categories, nearly 55-year-old Helen of Troy's portfolio features the brands OXO, Honeywell, Braun, PUR, Hydro Flask and Vicks as well as Hot Tools and Drybar, a $255.9 million purchase in 2020. Last year, it completed its largest acquisition with the takeover of backpack and daypack specialist Osprey Packs for $414 million. The same year, it sold a stable of mass-market personal care brands, notably Brut, Pert and Sure, to Tengram Capital Partners-owned High Ridge Brands. In fiscal year 2020, Helen of Troy committed to deploying $1.2 billion in capital over the next five years.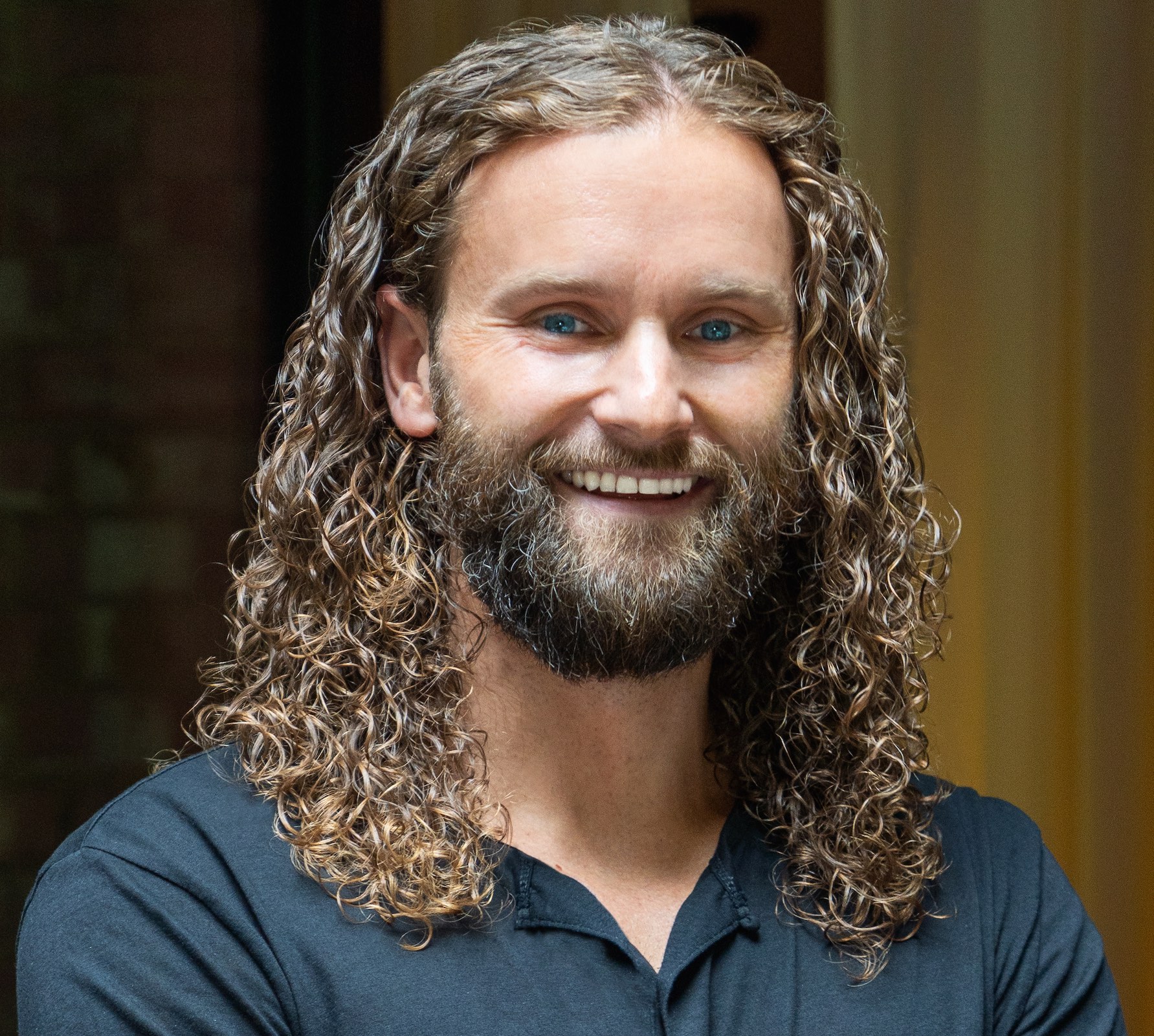 In its fiscal year 2022 third quarter, the last quarter for which the company has divulged financial results, its overall sales decreased 2% to $624.9 million, but beauty sales increased 5.9% to $174.8 million. For the full fiscal year, Helen of Troy anticipates overall sales advancing 2% to 3% to $2.1 billion to $2.12 billion. Beauty sales are anticipated to jump 13% to 14% for the period.
While Helen of Troy's goods reach 90-plus countries, 78% of its sales were from the U.S. in fiscal year 2021, and it's heavily reliant on sales through Walmart, Target and Amazon, its biggest single customer. Curlsmith offers it opportunities to boost its position in prestige beauty and extend beyond the U.S. The brand's selection spans around 60 stockkeeping units priced mostly from $24 to $39.
To date, Curlsmith has focused on the U.S., but it's e-commerce business has touched some 44 countries, indicating interest outside of the U.S. Although Helen of Troy estimates 60% of Americans have curly or textured hair, curly or textured hair is no means an American phenomenon. Berski mentions Europe as a prime candidate for Curlsmith expansion. He originally established the brand in London, but registered it in both the United Kingdom and United States.
Helen of Troy's pickup of Curlsmith comes as market research firm The NPD Group forecasts prestige haircare will average 15% growth through 2024. Prestige haircare sales were up 47% in 2021 to $2.6 billion, according to NPD. "Skincare had its time, makeup had its time, and now it's time for haircare. I think it's going to be the fastest-growing category within beauty for the next decade and, within haircare, especially premium haircare is going to grow," says Berski. "I think people realize that haircare is as important as your skin and nails, and you really have to take good care of it."
There's been quite a bit of deal activity in the haircare field lately. Olaplex's IPO last year valued the science-powered haircare brand at $15 billion. Also last year, the textured haircare brand Mielle bagged roughly $100 million from Berkshire Partners, and fellow textured haircare brand Curls struck a partnership with Beauty by Imagination. The haircare brands K18 and Gisou recently scored investor dollars. There's an extensive list of haircare brands speculated to possibly execute transactions in the future, including Briogeo and LUS Brands.
"We are the No. 1 textured haircare brand in the U.S. So, it's an obvious choice for Helen of Troy."
Accustomed to wearing his curly hair long, Berski tested the market at the outset of Curlsmith by creating a blog with educational content aimed at people with textured hair. Within three months of it going live, the blog had drawn an audience of 10,000 people, and Berski was convinced he had customers for products. Within a year, it attracted 70,000 people. Curlsmith kicked off with four products—Curl Quenching Conditioning Wash, Intense Treatment Serum, Curl Defining Styling Soufflé and Curl Conditioning Oil-In-Cream—that remain bestsellers. Berski gauged the community's reaction to almost everything he could, from ingredients for products to his brand's name.
In a 2021 interview with Beauty Independent, Berski said, "I wanted the brand name Recipe. I actually even trademarked it, but we checked a few other available trademarks, and we did a poll with them, and 70% of people chose the name Curlsmith, which I really didn't like. I thought, 'It has to be Recipe.' But the Curlsmith name grew on me. I love it now. It conveys craftsmanship."
Early on, Curlsmith raised $500,000 from investors such as rapper J. Cole, and producer and Overbrook Entertainment partner James Lassiter and his wife Mai, a consultant to Overbook and former VP of marketing at Sony Music Entertainment/Columbia Records. It later secured a series A round. Berski emphasizes the brand didn't need a ton of money to gain traction.
"We didn't spend a penny on marketing and advertising. We had a community. We just put our product out there to the community, and they were buying it. That is one of the reasons we were profitable so quickly and could grow the brand without much investment," he says. "We are very much opposite to what you are hearing with all the news from Silicon Valley about these companies raising millions and millions of dollars in the seed round." In 2021, he told Beauty Independent that Curlsmith was hitting an EBITDA margin of 35%, a percentage far greater than the 15% to 20% he considered superb in a previous role he held as senior manager at L'Oréal.
Berski is departing Curlsmith and taking a break as the remainder of the brand's team reportedly stays in place. He's doesn't think he'll be out of the beauty industry forever. Prior to Curlsmith and L'Oréal, Berski occupied roles at Unilever and Procter & Gamble. "I can't tell you exactly what I am going to do next when I'm done with my break, but I love beauty," he says. "It's all I know and all I'm passionate about."